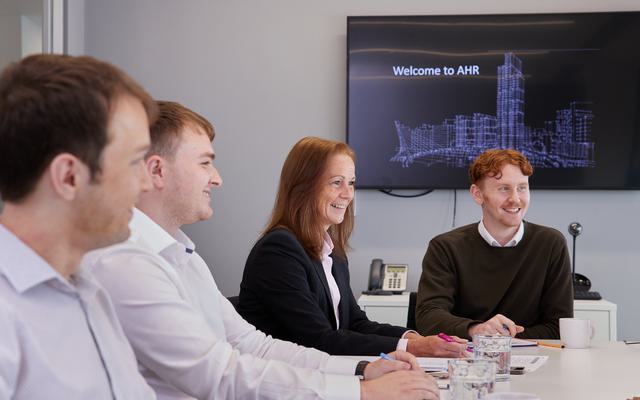 Building Consultancy
Improving, maintaining and creating places to positively impact those who use them
Our building consultancy team is driven by seeing the positive impact of our work- our goal is to improve, maintain and enhance communities.
With skills and expertise that cover the full range of the built environment, from advising on new buildings to refurbishing existing spaces, we offer a comprehensive set of specialist services. All designed to help realise the full potential of any project. We love the diversity of our work and enjoy collaborating within AHR across disciplines and engaging with our clients to create intelligent and imaginative solutions, in a variety of sectors, across the UK.
Building consultancy has been a central part of our practice since it began in 1835. As our world changes, we consistently evolve – embracing innovative tools and technologies that allow us to find inventive ways to assess and reimagine all kinds of sites and structures, as well as provide more immersive and efficient ways of working with our clients.
Our key Building Consultancy services
Design and Contract Management
Our chartered building surveyors provide a range of specialist services that include the protection, management, and development of individual properties and whole estates, supporting and helping clients at each step.
Property and Asset Management
Our property and asset management team offer a comprehensive range of management and consultancy services including, Strategic Advice, Asset Management, Portfolio Maintenance Management, and BIM Facilities Management.
Conservation and Heritage
Our specialist team are passionate about giving new life to places and spaces forged in the past – making them relevant and functional for today while preserving their cultural significance and historic beauty.
Building Surveying
Our building surveyors are dedicated to helping clients protect, care for, and manage their properties long-term. Providing a full range of services designed to minimise potential challenges and keep projects on track.
Geomatic Consultancy
With pinpoint accuracy and meticulous attention to quality, our geomatic consultancy team embrace the latest tools in the field of reality capture and digital environments to produce immersive experiences for our clients.
Principal Designer and CDM Advisor
Acting under updated CDM regulations, our aim is to make sure all legislation is met, while adding real value to every project. With clients benefiting from our vast practical expertise in health and safety issues.
Links
Explore all our Services and Sectors
Team
Key Building Consultancy Contacts
Contact
Interested in
learning more?
Learn more about 'Building Consultancy' and other services by reaching out to one of our team
Get in touch