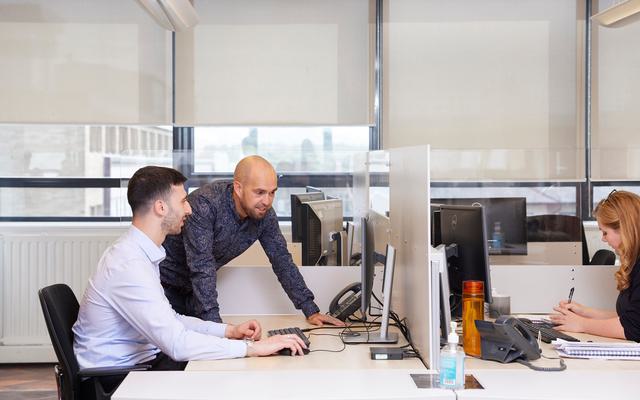 Property and Asset Management
Unlocking the full potential of property estate portfolios
Our property and asset management team take a holistic approach, drawing on our multidisciplinary and cross-sector expertise to offer a comprehensive range of proactive and innovative management and consultancy services including, Strategic Advice, Asset Management, Portfolio Maintenance Management, and BIM (Building Information Modelling) Facilities Management (FM).
We focus on actioning any planned or unforeseen maintenance in tandem with any lease obligations and property condition surveys or checks, minimising disruption, while maximising efficiency and client value.
The key expertise we offer to our clients
Strategic advice
Our experience tells us that a strategic approach is best to manage property portfolios as this prioritises long-term value and efficiency for clients. With up-to-date knowledge of the latest industry movements and trends, as well as regulatory changes, we act as insightful partners to our clients. Providing strategic property advice relating to portfolio rationalisation, strategic work programming, and flexible design.
Asset management
We understand that asset management starts at the point of purchase, and advise on the selection, design, development, maintenance, inspection, and renewal of assets – to determine their operational performance and profitability. Benefits of our asset management service include the release of capital for reinvestment or debt reduction, efficient running and costs, better service provision through improved properties, and the co-location of services.
Portfolio maintenance management
We can undertake careful inspections to see what maintenance is required, before supporting our clients to strategically programme their works, and complete them. Specialising in both Planned Preventative Maintenance (PPM) and Backlog Maintenance, we manage repairs that are long overdue, as well as identifying and scheduling those needed in the future.
BIM FM management
We have long been advocates of the benefits of BIM in the design and construction process and are now taking the use of this innovative technology further – applying the rich data gathered into the operational phase of the building. Collaborating with a number of partners, we offer a BIM FM solution to clients, with the many advantages and efficiencies that can be gained as a result.
Links
Explore all our Services and Sectors
Team
Key Property and Asset Management Contacts
Contact
Interested in
learning more?
Learn more about 'Property and Asset Management' and other services by reaching out to one of our team
Get in touch