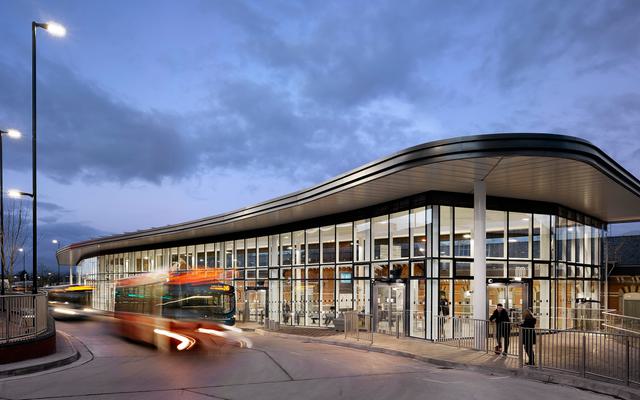 Transport Infrastructure
We deliver transport solutions at every scale, seamlessly connecting people, places, and communities
Our specialist teams work on some of the most technically demanding transport projects in the UK and internationally. This can include creating town and city centre transport hubs to entire underground networks, upgrading outdated stations and airports, to road infrastructure. Giving us a full understanding of the often-complex demands of passengers, operators, and other key stakeholders.
We believe that successful transport projects manage the efficient flow of people and focus on creating exciting, multi-functional environments, that are destinations in their own right. With improved public realm, retail and leisure offers and desirable commercial spaces that make these more than just transient spaces.
Taking this approach, transport becomes a powerful catalyst for wider regeneration – bringing people into an area. We use our work in this sector as an opportunity to breathe new life into communities and promote social, economic, and environmental sustainability. Whether by designing environments that encourage greener modes of transport, making repairs to existing infrastructure, or developing strategies for long-term regeneration.
The impact of travel on the environment is a key consideration in the minds of both operators and passengers. We place sustainability at the heart of our work, using our varied knowledge and expertise to both create and update spaces such as train and bus stations, transport hubs, car parks, and airports that are friendlier to the planet.
By reinvigorating and remodelling existing infrastructure, we ensure its safety, reliability, and ability to keep people moving for long into the future. Working sympathetically with listed buildings to maintain and preserve architectural and engineering legacy, while ensuring these spaces meet the functional needs of today's passengers.
Modern, secure, and reliable transport systems also encourage greener travel by helping to reduce conventional car usage. Along with the provision of electric car facilities and attractive, safe cycle and pedestrian routes.
Changing working practices are transforming the way we all travel, as people move away from inner city working. In response, we are creatively reimagining these spaces to accommodate changing regulations and patterns of passenger behaviour. The 15-minute neighbourhood model, for one, sees us travelling shorter distances as we stay more local for all our needs. We know that transport infrastructure needs to reflect this.
Travel operators, often increasingly diversified businesses, are more aware of the broader commercial opportunities this brings. Including revenue protection, either within property development or better provision of retail and enhanced leisure offers.
By working collaboratively with clients and design team partners, we ensure that transport infrastructure is a fully integrated aspect of any existing or prospective masterplan. Making full use of a site's potential while also supporting an operator's long-term strategic development and continued, sustainable growth.
Links
Explore all our Services and Sectors
Team
Key Transport Infrastructure Contacts
Contact
Interested in
learning more?
Learn more about 'Transport Infrastructure' and other sectors by reaching out to one of our team
Get in touch