Leicester Station
Leicester, UK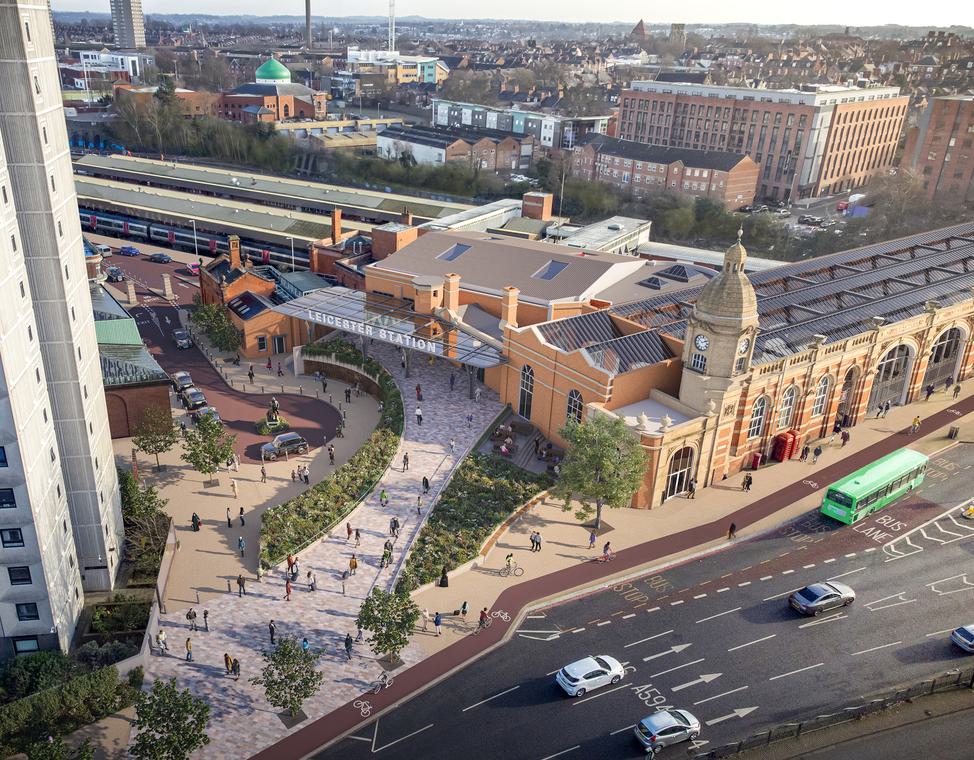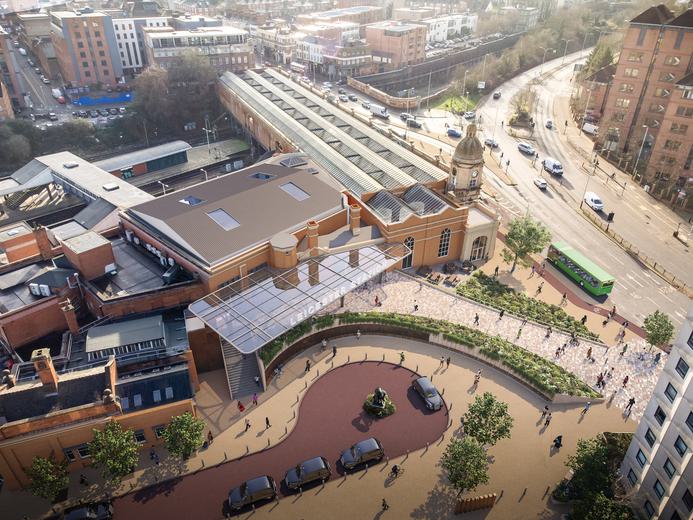 Creating a welcoming and accessible gateway into the city
We are redeveloping Leicester Station to enrich the travel experience by creating a new gateway into the city, without compromising on its unique and historic features. Its new design will exude space, light and comfort at every opportunity whilst retaining and celebrating its Victorian heritage, ensuring that it maintains the same look and feel for local people.
To cater to the diverse needs of people traveling in and out of the city, the station will provide ample space for people to sit, relax and enjoy a range of food and drinks. Additionally, to accommodate commuters, the station will incorporate more seating areas where people can sit and work on the go during waiting times.

The project incorporates a reimagined station entrance that offers a direct pedestrian route to Granby Street. It will also feature a newly pedestrianised plaza replacing Station Street, complete with a centralised taxi drop-off and pick-up point. This thoughtful design not only enhances accessibility but also contributes to the overall aesthetic appeal of the station.
Our design concept focuses on creating more than just a station; it aims to be a destination for opportunities, where people can meet and work seamlessly. With excellent connectivity to the city centre and surrounding areas, the redeveloped Leicester Station will attract a wide range of visitors, including locals, tourists, and workers, providing them with easy access to enjoy the city and everything it has to offer.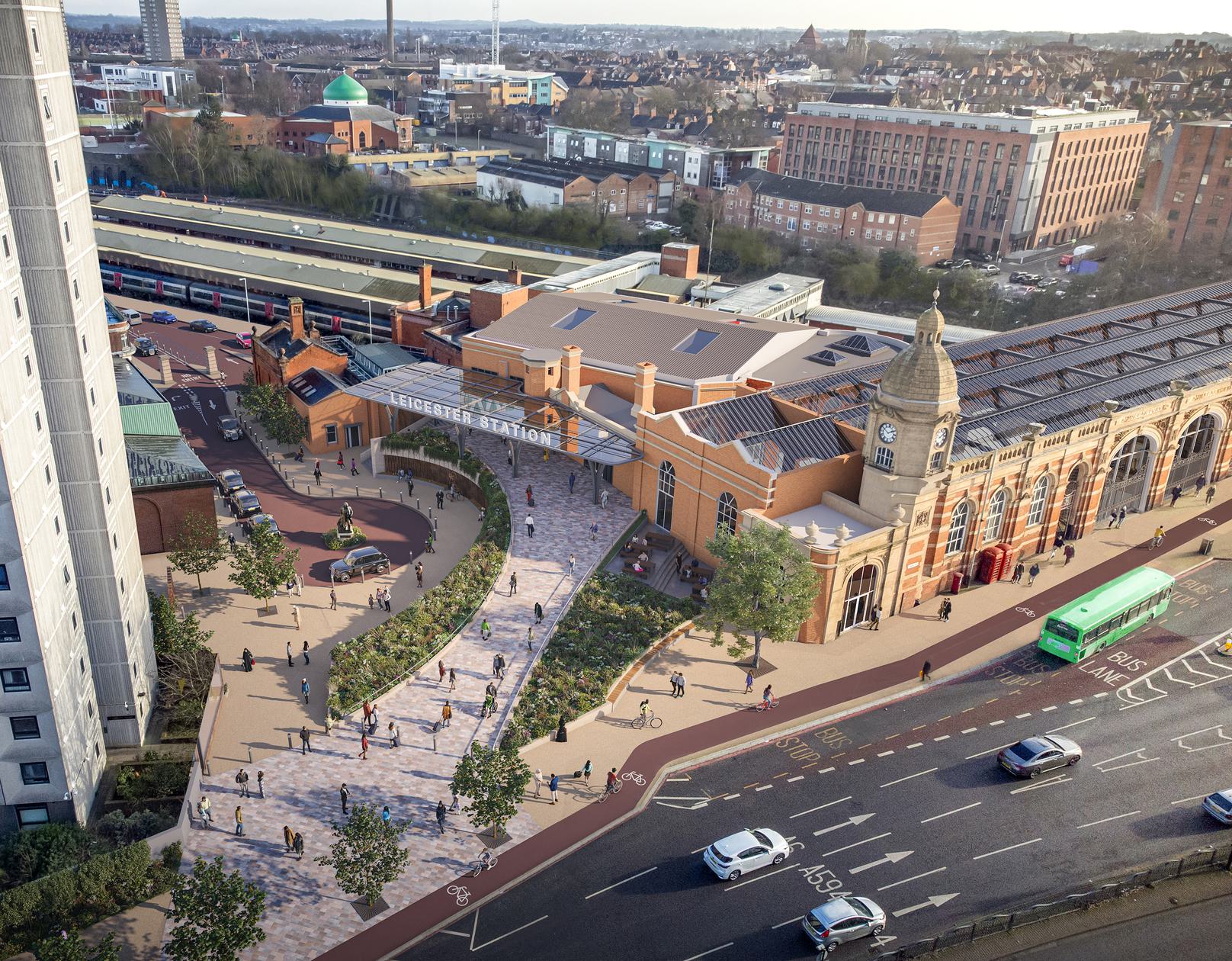 Unlocking the potential of the city
Not only will the project transform the station, but will have a positive impact on the entire region and its people.
Contributing to Leicester's economic growth, it will provide a catalyst to further regeneration of the area, including new office space and the associated job opportunities this provides.
Team
Meet the team behind the project
Contact
Interested in
learning more?
Learn more about 'Leicester Station' and other projects by reaching out to one of our team
Get in touch