David de Sousa
Director, Architecture
Qualifications
BA (Hons) DipArch DipBRS ARB RIBA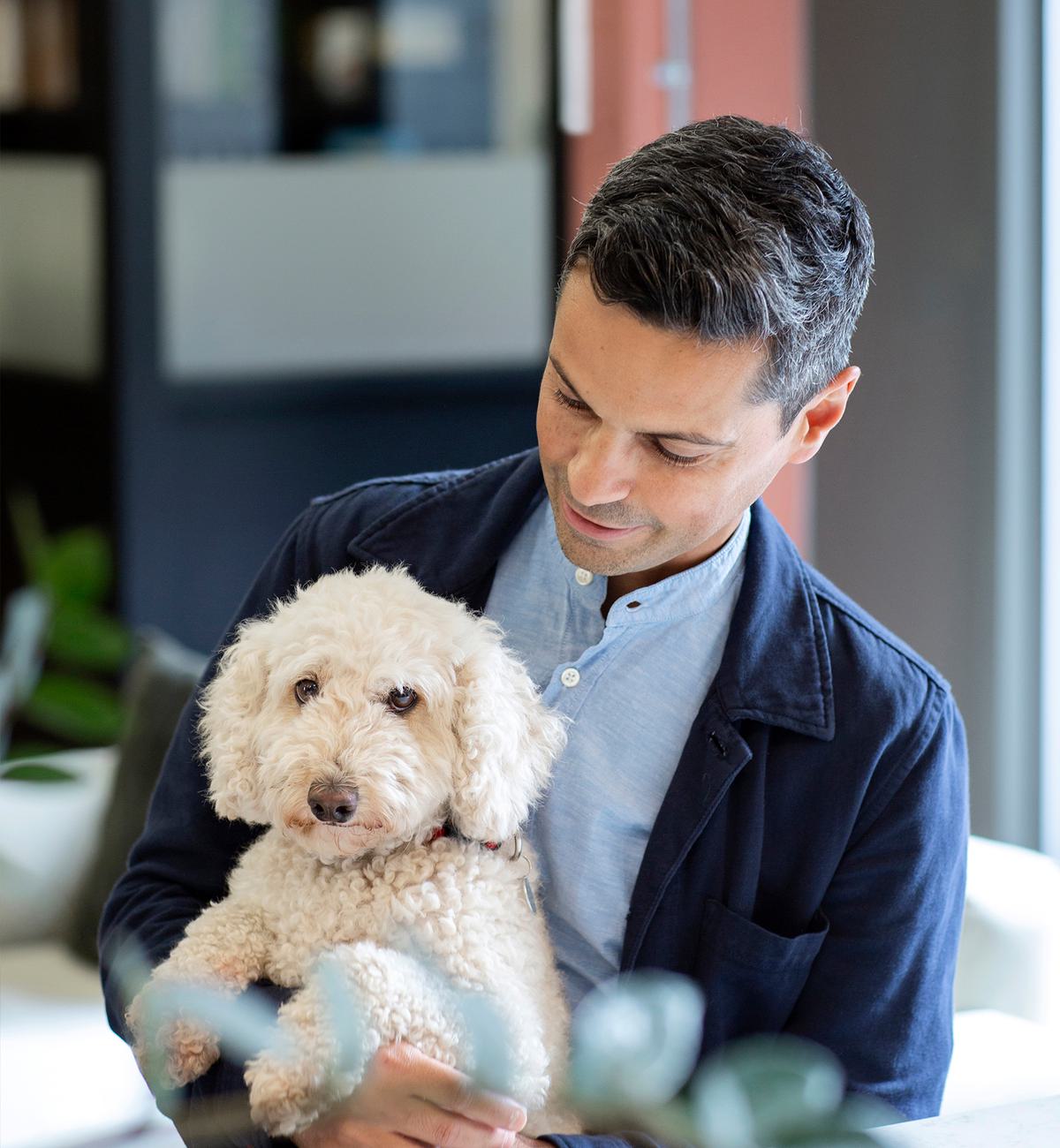 With a passion for shaping spaces for a better quality of life for people, director David de Sousa jointly heads our London office. As one of the leaders of our residential team, David recognises the importance of creating comfortable, sustainable homes and his knowledge of placemaking helps bring these designs to life. David enjoys connecting with the people he works with and is inspired by the collective talent in AHR.
"I take a lot from the social aspect surrounding residential design and am passionate about how this helps change peoples' lives."
His wealth of experience across multiple sectors and project types, including transport infrastructure, civic and community, schools, and historic buildings, has helped inform David's designs. Using this expertise, and alongside his compassion for the people he designs for, David's work is sensitive and inclusive, and helps to improve communities and enhance people's way of life. As an analytical thinker with an eagerness to learn, David is passionate about how things work, using innovations, such as Passivhaus and Modern Methods of Construction (MMC) and the opportunities and benefits these bring to his projects.
David expertly unlocks difficult sites, realising their potential for the benefit of the people who use those spaces. His enjoyment in bringing existing spaces back to life, notably in London and the South East, stems from his aptitude for learning and growth. Promoting sustainable, healthy, and modern living is at the heart of everything he takes on, and he is proud to be able to do this for the people and communities around him.
As a frequent traveller, David enjoys experiencing different cultures, taking inspiration from various models of living and how these inform his designs going forward. David's work ethic is what drives him both in and outside of the office. An avid cyclist and football enthusiast, David is always on the go, applying this same level of dedication and motivation to every project he takes on, no matter the depth or scale. You'll often find David frequenting the London office, accompanied by his Cockapoo, Emily.