Hertford Gas Works
Hertford, UK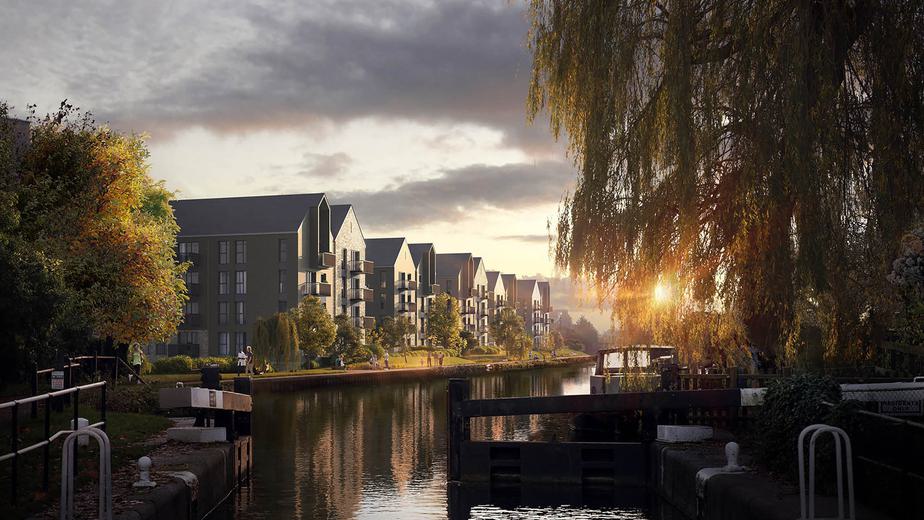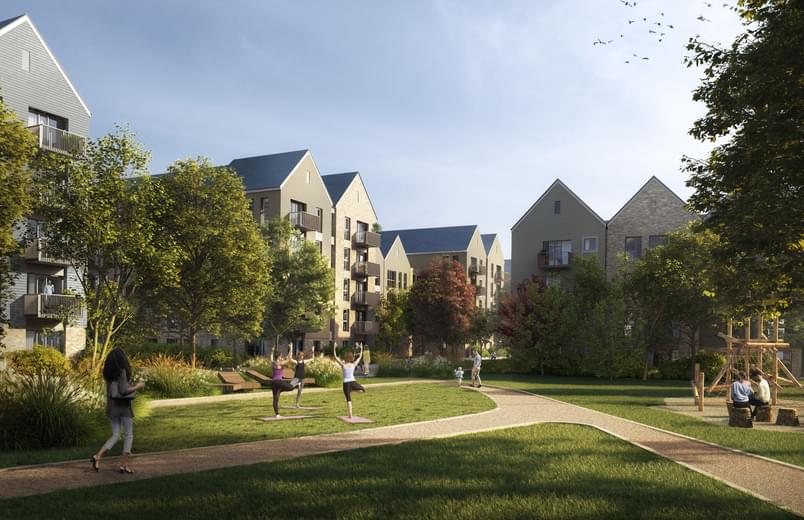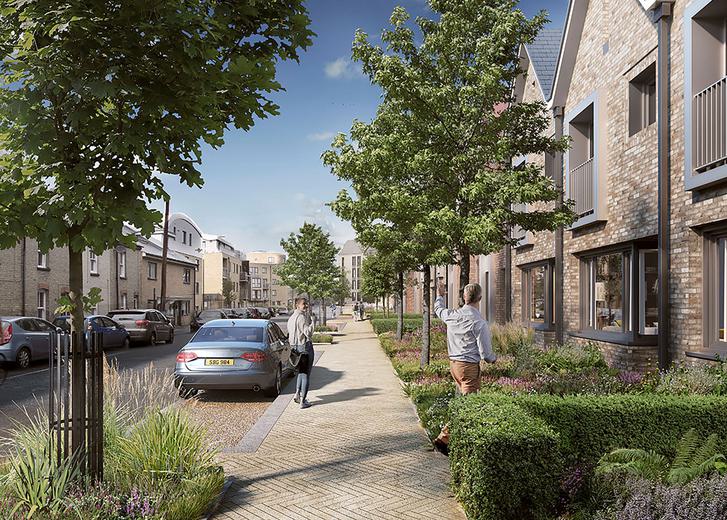 Transformation of highly contaminated site to create essential and desirable homes
Hertford Gas Works, designed with a tenure blind approach, provides a mixture of much-needed apartments and townhouses. Spread across three character areas – Riverside, Marshgate Drive and Mead Lane, the sustainable regeneration of the former industrial site meets local requirements in a high-quality and aesthetic way.
What was once a highly contaminated, constrained site, from redundant gas and brick structures, is now a visually attractive and relaxing space for the community.
The design of the area pays homage to the existing historic buildings and canal by creating different levels which connects with the landscape.
With access to the canal, parklet areas and a larger park, the area has been rejuvenated into a space for communities to come together and enjoy their surroundings. Ample natural light and views of the stunning area are prevalent in each of the 400 homes, connecting contemporary living with the rich history of the area.
Team
Meet the team behind the project
Contact
Interested in
learning more?
Learn more about 'Hertford Gas Works' and other projects by reaching out to one of our team
Get in touch