Chatham Waters
Chatham, UK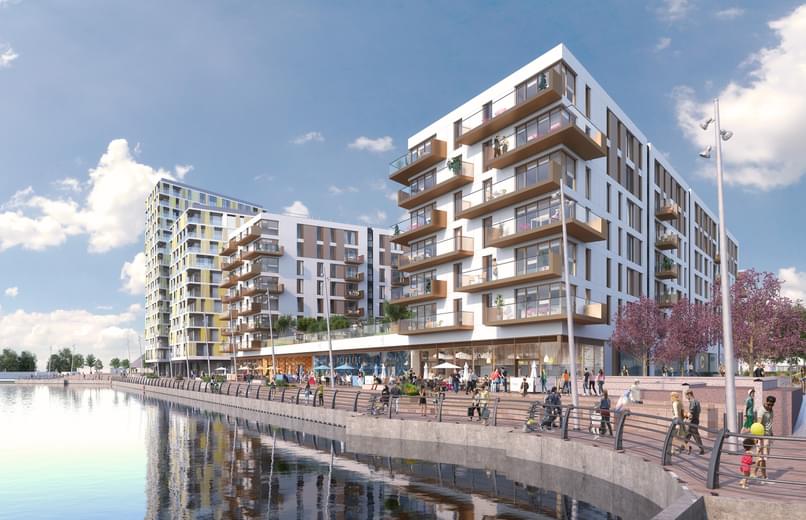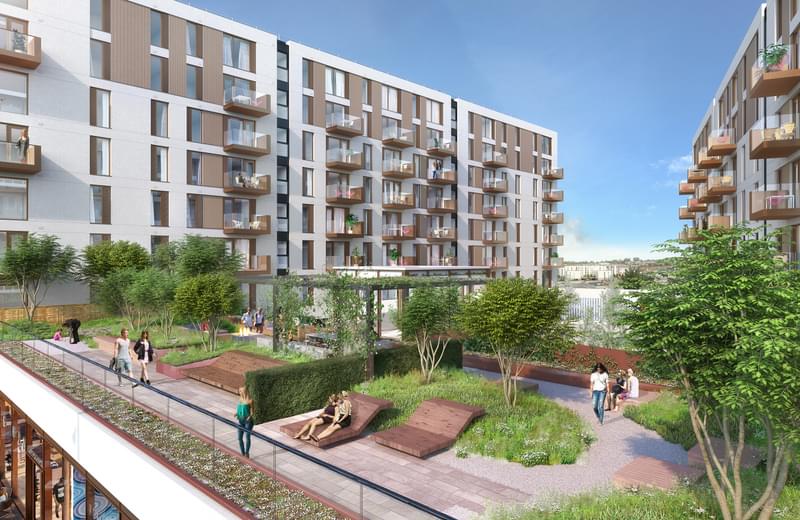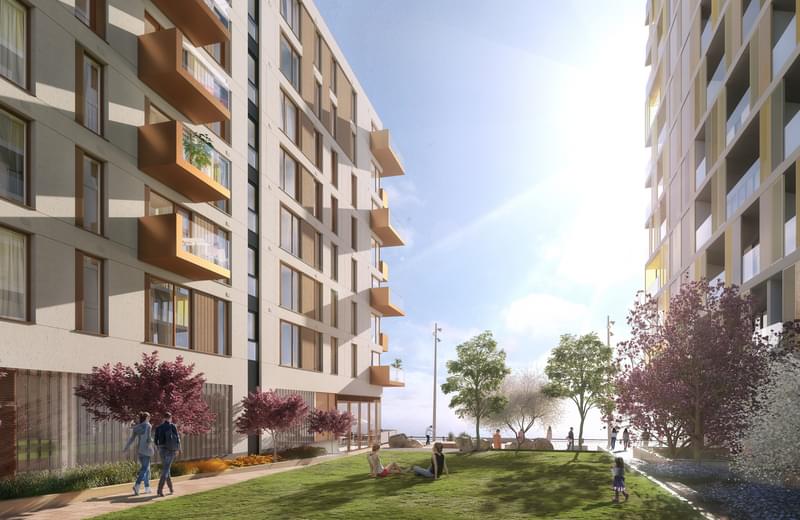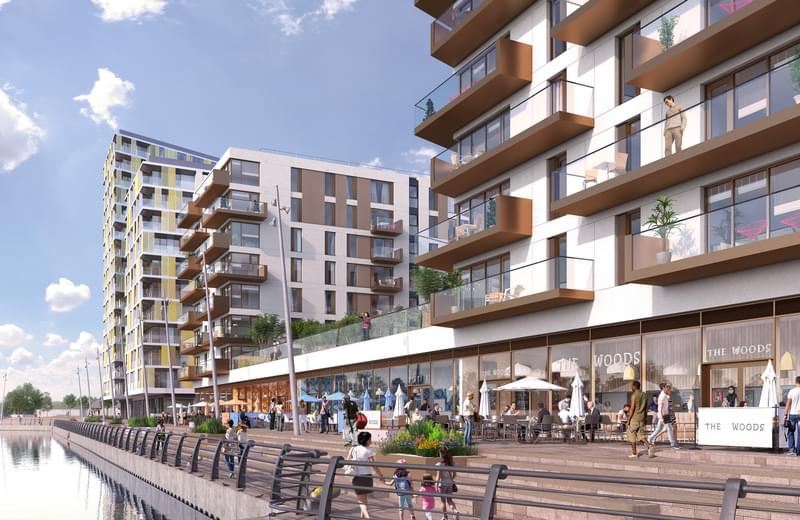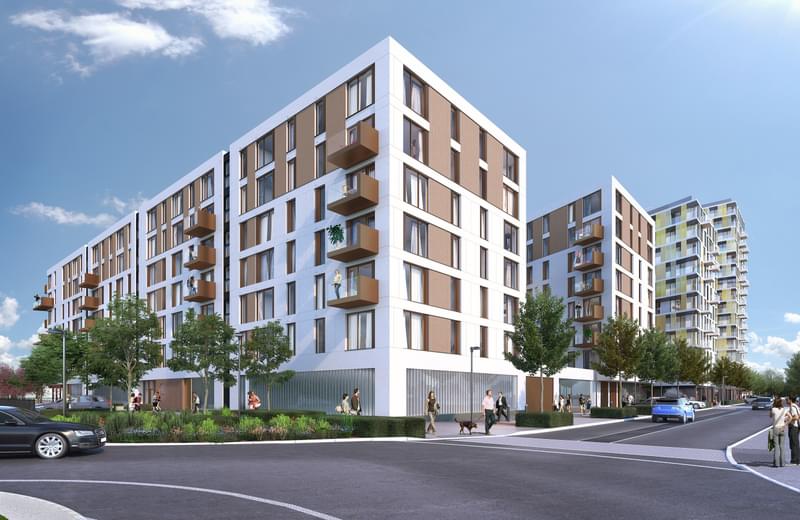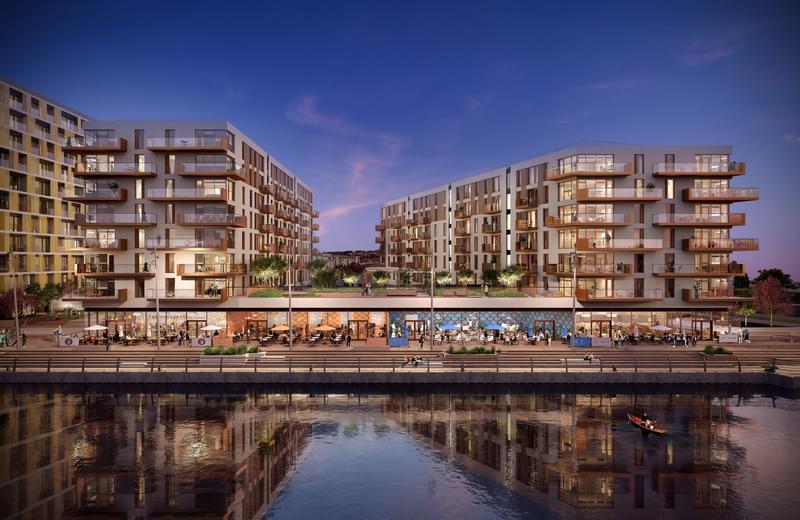 Community living set on unique waterfront views
Part of the regeneration of Chatham Docks, we designed and developed two new apartment blocks, comprising of 192 new Private Rented Sector/Build To Rent (PRS/BTR) homes, overlooking the River Medway.
The development positively contributes to a new and attractive waterfront, and with a mix of retail and leisure units, creates a new community hub for Chatham and Gillingham.
Sitting on a former brownfield site, the two buildings are linked by a vibrant and communal roof terrace, bringing together residents from both buildings to relax and connect.

The outdoor space also provides easy access to the ground-floor retail and leisure spaces, which spill out onto the elegant waterfront.
The buildings sit nearby the dockside garden which connects the promenade and the central parkland, offering more space for residents to enjoy time outdoors, at their own pace.

Through precast facade panels, bathroom pods and balcony cassettes, construction time and costs were greatly reduced during the design process, and high-quality standards of design were achieved.

Team
Meet the team behind the project
Contact
Interested in
learning more?
Learn more about 'Chatham Waters' and other projects by reaching out to one of our team
Get in touch