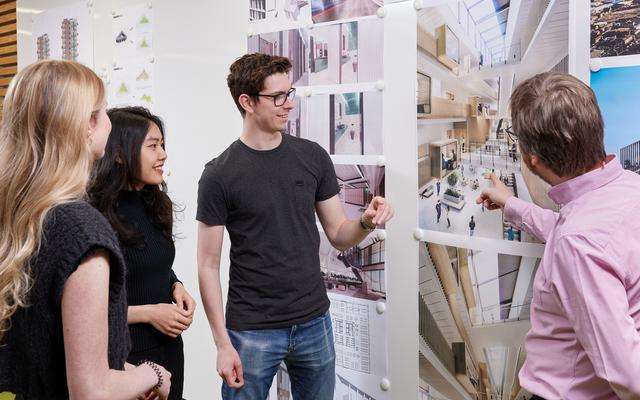 Architecture
Inspirational buildings and spaces with the power to shape a better future
Our architects are passionate about creating beautiful sustainable places, that function brilliantly for the people who use them, across the UK and internationally. With decades of experience, across a range of sectors, we expertly manage projects from concept to completion, while making the design process inclusive – engaging with all stakeholders to ensure everyone's voice is heard throughout.
So that the places we create inspire and perform for generations to come, we focus on designing high-quality, adaptable buildings and spaces – reusing and repurposing those that already exist where we can. This not only makes a positive contribution in the fight against climate change but helps achieve wider social and economic sustainability.
We are problem solvers by nature and continually push the boundaries of design. We see the many awards we have received as demonstration of our drive to find inventive ways to unlock the full potential of every project.
Links
Explore all our Services and Sectors
Team
Key Architecture Contacts
Contact
Interested in
learning more?
Learn more about 'Architecture' and other services by reaching out to one of our team
Get in touch