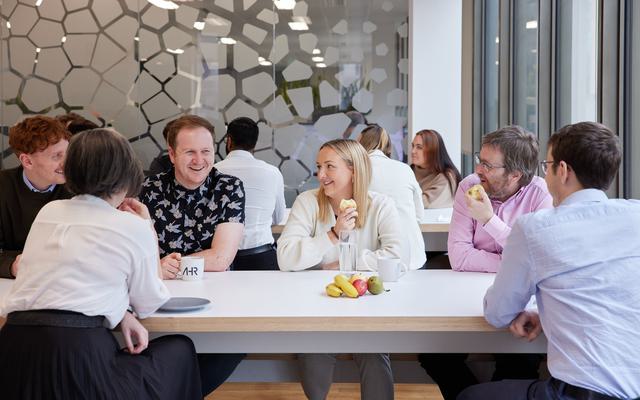 Careers
If you're looking to develop a varied and rewarding career, in a supportive and ever-evolving environment, you could find the perfect opportunity here at AHR.
We thrive on collaboration – with experts across multiple services, sectors, and business support roles all working together to deliver the highest quality projects, and excellent client service. Whether your skills are within architecture, building consultancy, finance, marketing or IT – there could be a place on our team for you.
When you join us, we make a commitment to support your professional development, offering a variety of ongoing training opportunities for people in all roles.
We also support routes to employment through apprenticeships and graduate schemes.
We look for positivity, enthusiasm, and a genuine passion for supporting the sustainability and social value objectives that drive the ethos of our practice.
If you're interested in working with us we'd love to hear from you. First, learn more about what life is like at AHR – as well as the benefits we offer – below.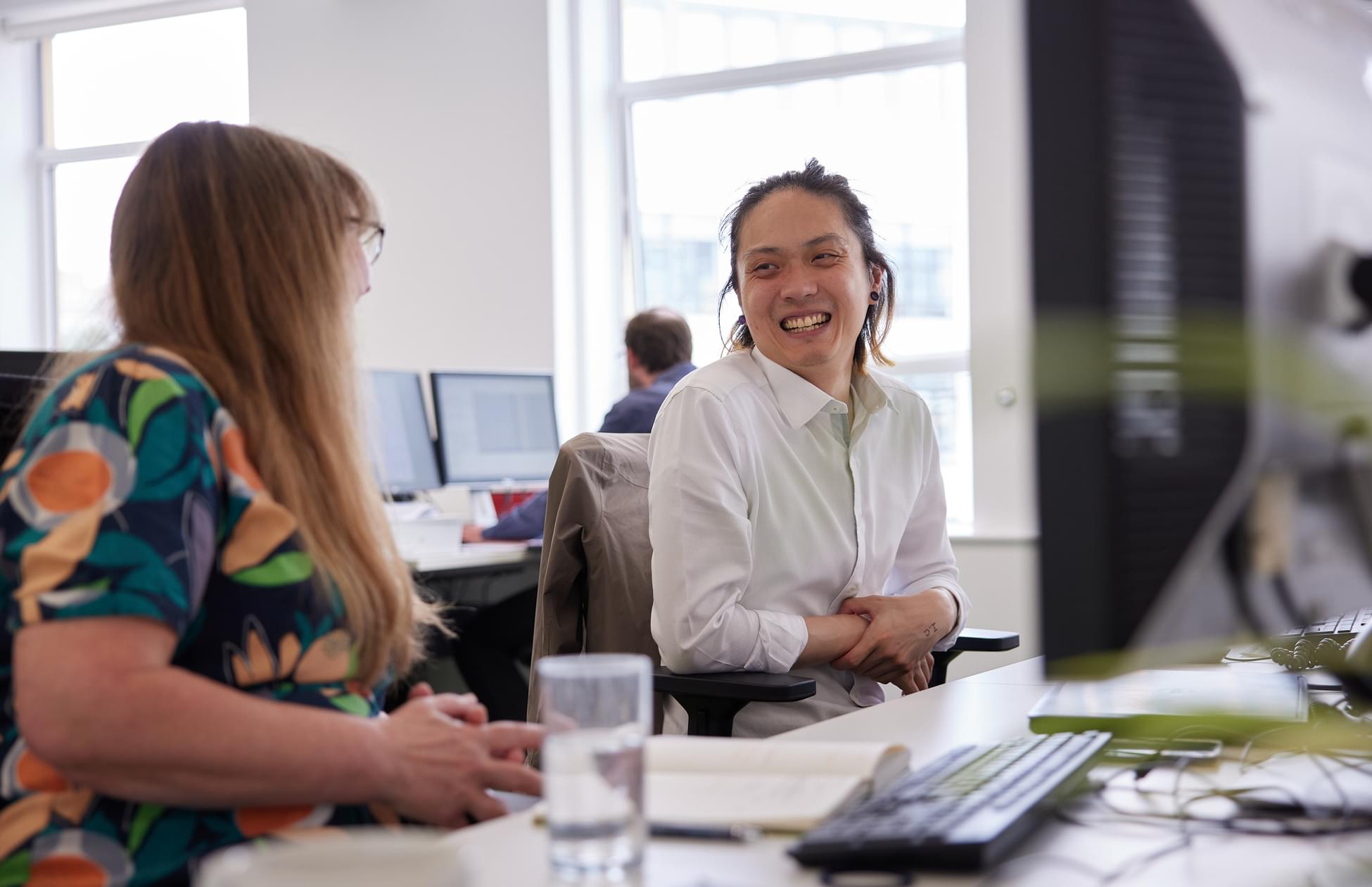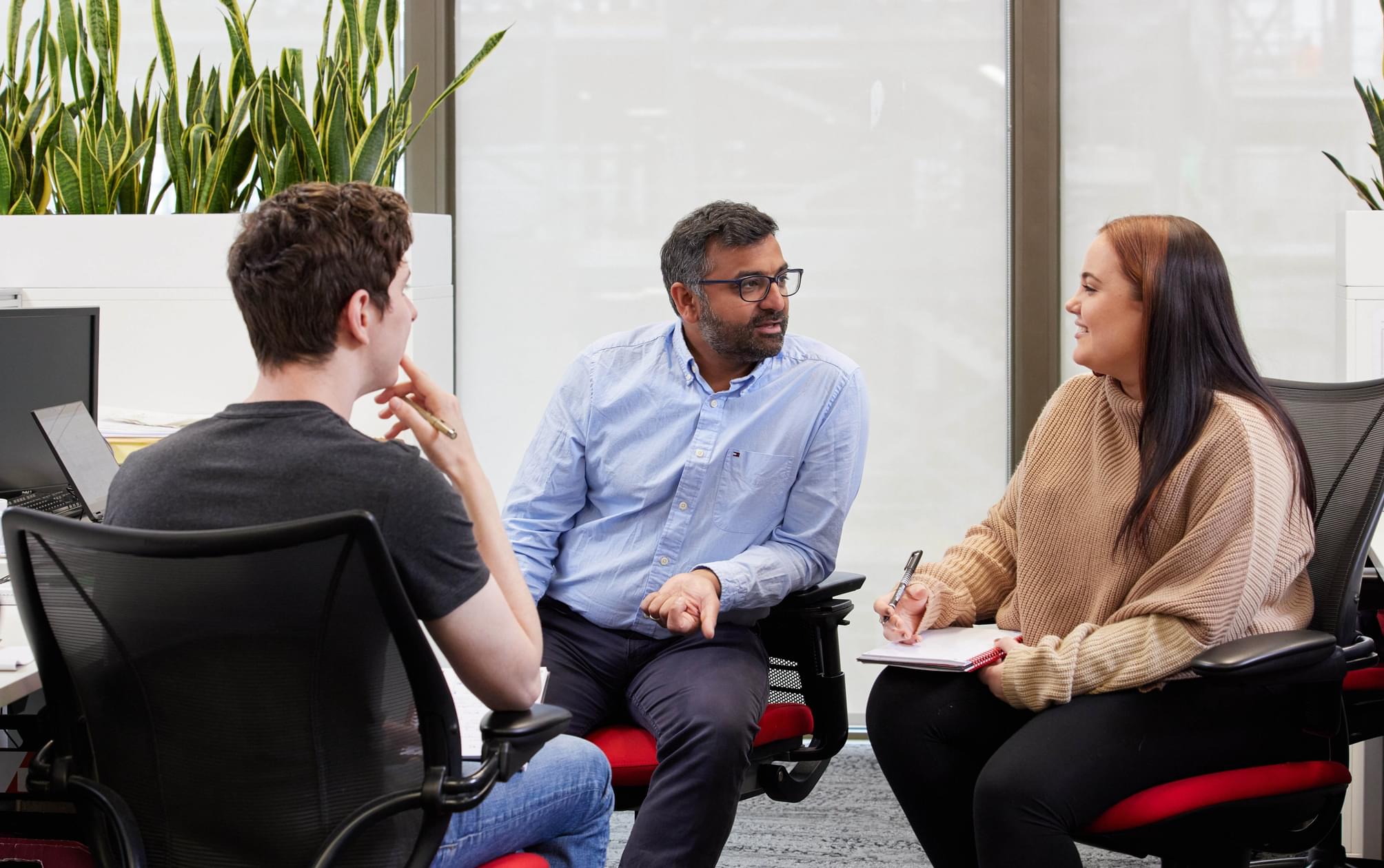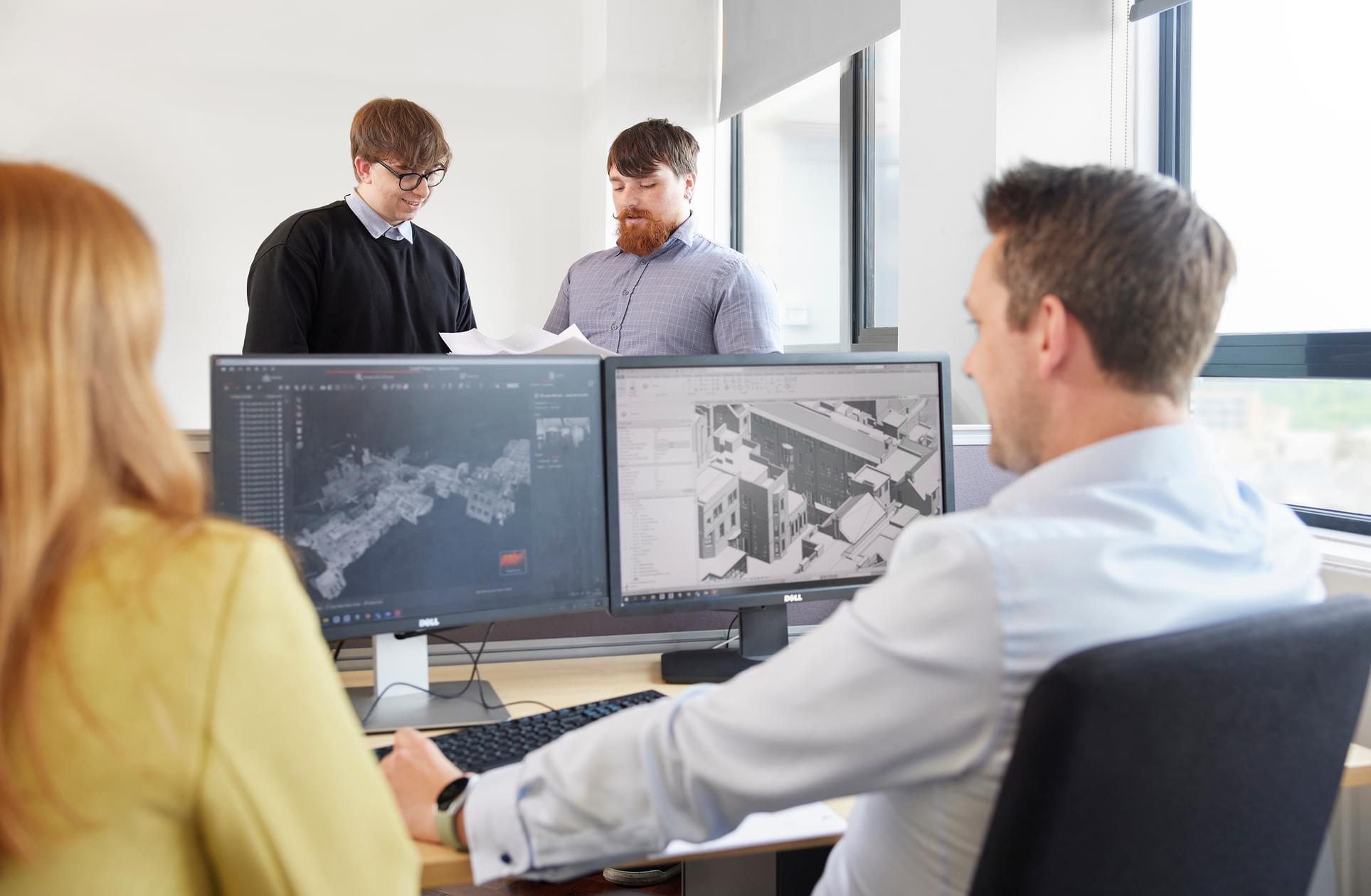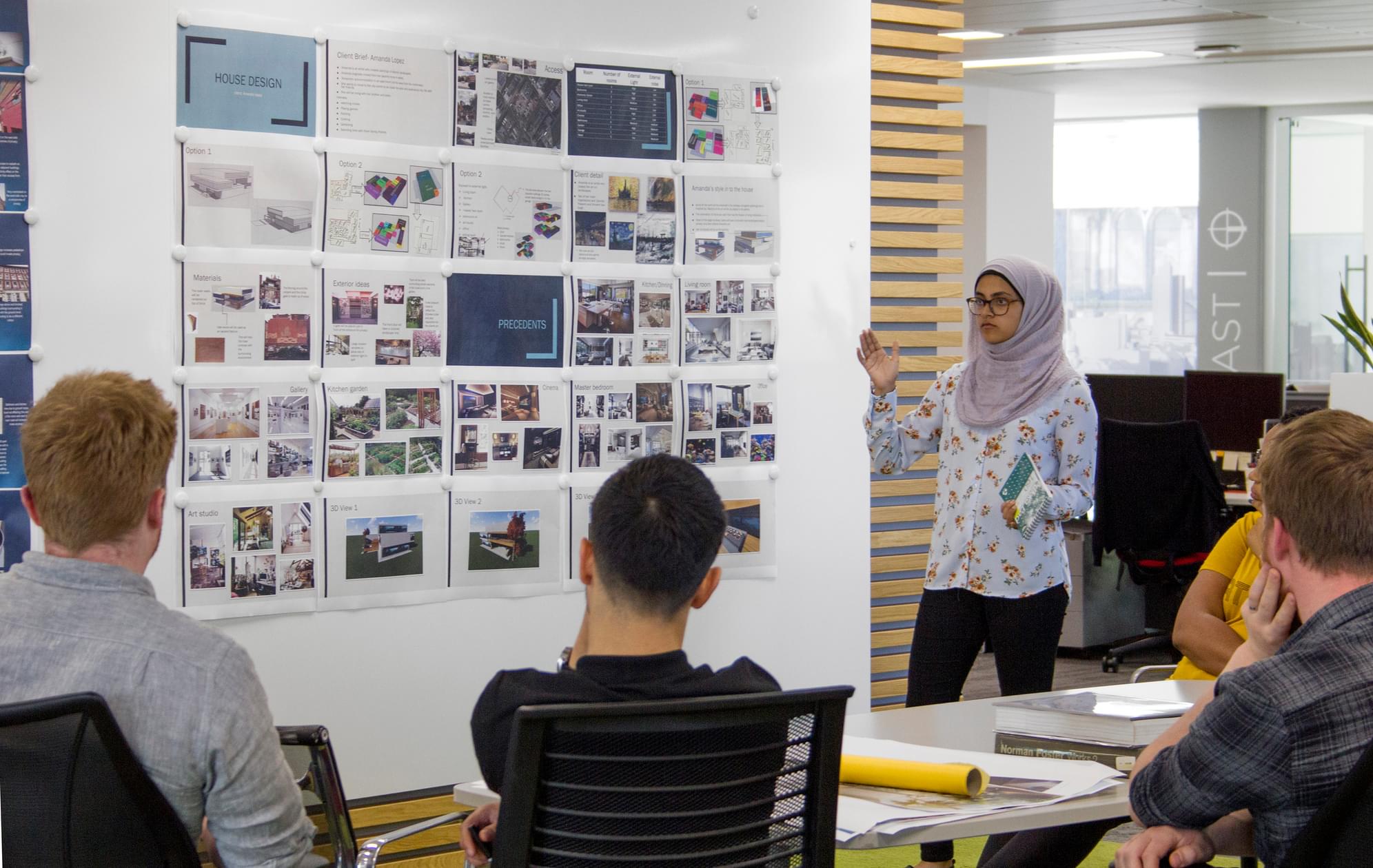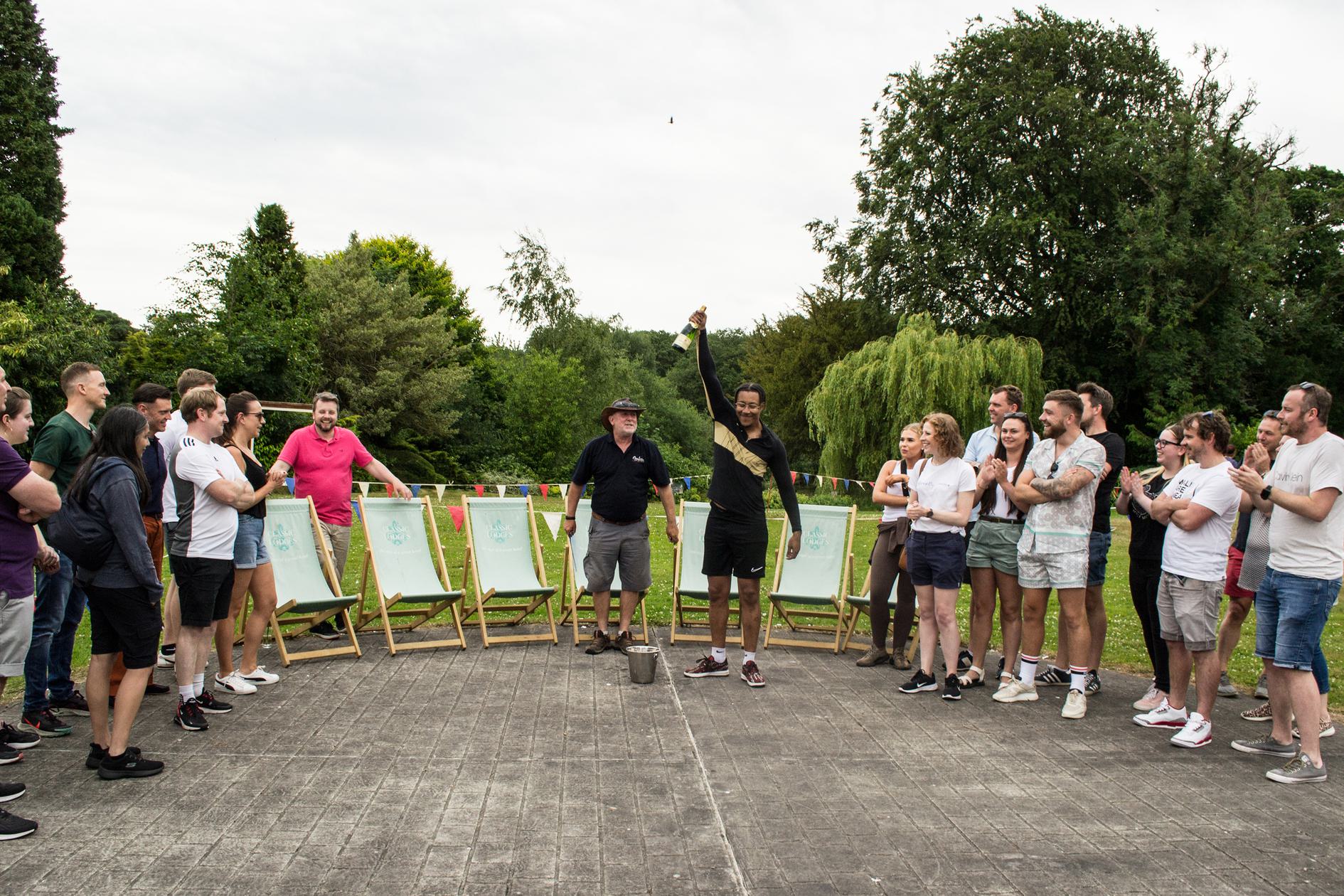 Life at AHR
Workplace culture
We are diverse, welcoming people from all cultures and backgrounds to work as one close-knit team. Everyone's contribution is important and we put the health and wellbeing of our people first. We support each other to overcome challenges and by sharing our expert knowledge we help each other to do the right thing for our clients, the communities we work in and the environment. Together making a greater positive impact.
Career development
We will support and encourage every member of our team to develop their career and pursue their professional interests, while growing as a person. Whether you're just starting out, or have many years of experience, we promise to nurture your talent and help you to achieve your ambitions. Alongside internal training days and mentoring schemes, we happily support those interested in further education and give paid study leave.
Variety of work

As a leading architecture and building consultancy practice, our projects are wonderfully varied in scale, scope and sector, working with clients from all over the UK and internationally. This provides opportunities to explore many different specialisms and interests, along with the chance to become involved in our range of wider contribution initiatives – as a Sustainability Champion, BIM Champion, or Wellbeing Champion, to name just a few.
Social value
We are committed to delivering social value in all we do, taking responsibility for how our actions contribute to social, economic and environmental issues. Not only in project work, but as an employer and through our external activities and partnerships. We champion a fair right to education, foster inclusive and accessible communities and support health and wellbeing. Promoting opportunities for disadvantaged groups and assisting community projects.


Social activities

We are committed to building a culture of friendship and enjoyment both inside and outside of the workplace. We promote this positive team culture by providing an environment where everyone feels equally supported and has a voice – as well as through regular social activities ranging from bake sales to team day events, team sports, site visits, walking trips and summer and festive celebrations.

Latest openings
We are looking for talented and committed individuals across a number of roles. Please apply below.
Hybrid and flexible working
While connectivity is essential in building relationships with our clients and among our team, we also value the importance of work life balance and offer a range of hybrid, agile and flexible working options – so that we can help make work, work for you. We are continually exploring ways to maximise this flexibility across our office locations and home working, while delivering excellent client service and building team spirit.

Health and wellbeing
We aim to provide a supportive team environment that helps people overcome any challenges they may face, both inside and outside of the workplace. As part of our commitment to this we have provided training for Mental Health First Aiders and appointed 22 Wellbeing Champions across our business, dedicated to leading initiatives across four key pillars of wellbeing: financial, mental & emotional, physical and social.
Diversity and inclusion
We are committed to creating an inclusive culture where everyone is welcome and able to be their true self. Led by our dedicated Equality, Diversity and Inclusion Group, this runs throughout our entire employee experience – from recruitment to career development. By celebrating diversity in all its forms, along with the uniqueness of our colleagues, we unlock creativity and innovation, as well as better reflecting the communities that we work in.
What our people say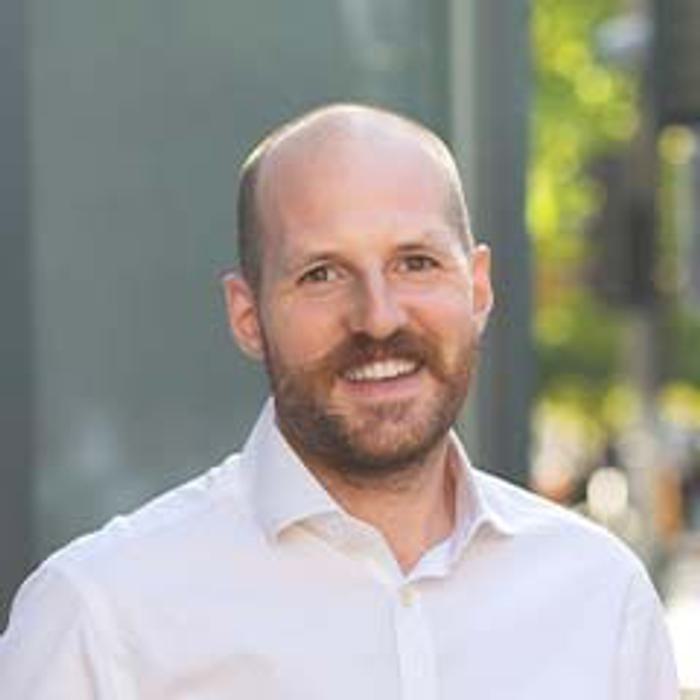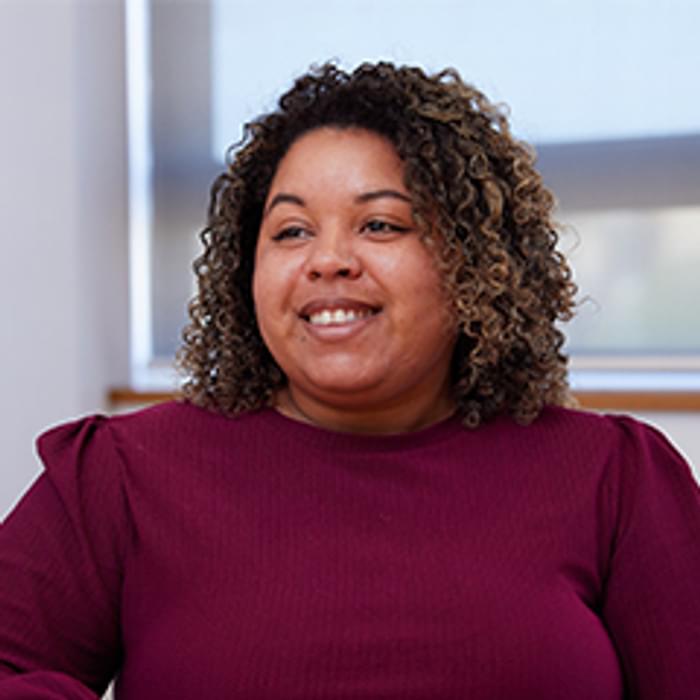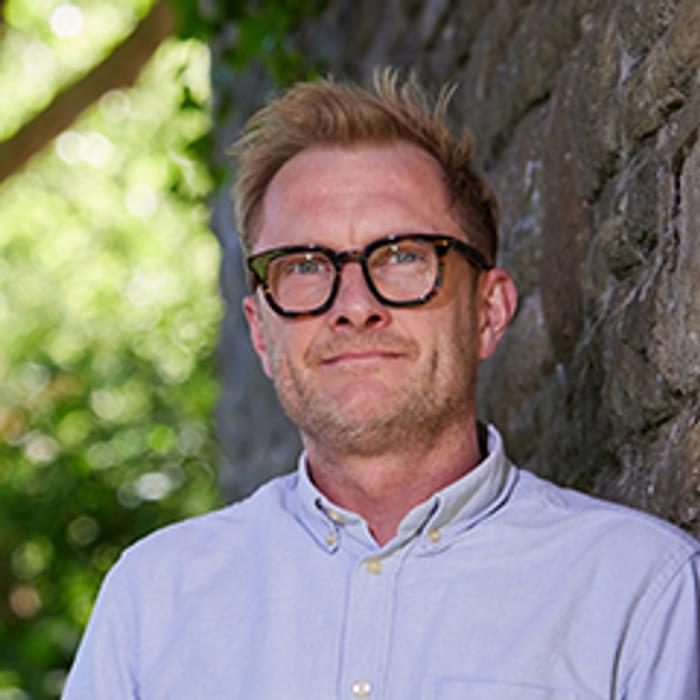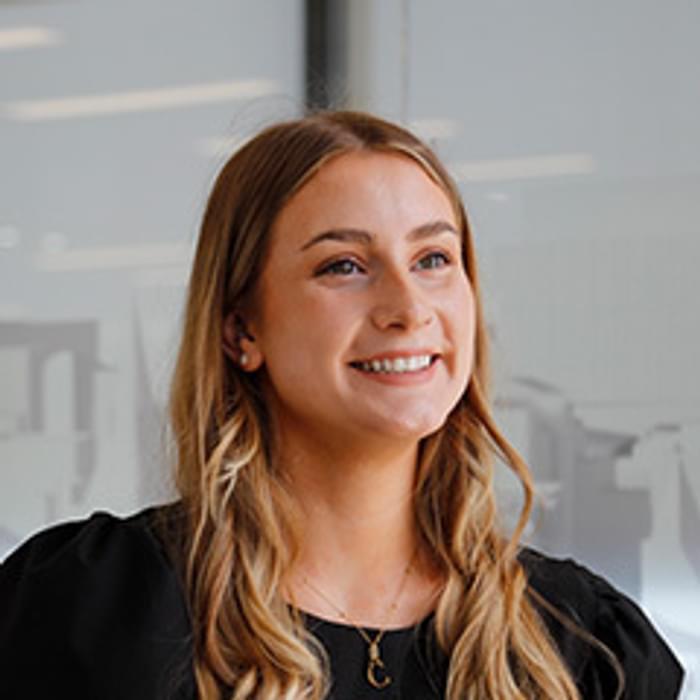 Interview
We are proud to offer apprenticeships within our practice
Watch our video to hear the highlights so far from one of our apprentices

Rewards and benefits
We offer a full package of rewards and benefits aligned to the market and performance, including annual salary reviews and a discretionary bonus scheme.
Financial
Includes, competitive salary; workplace pension, life assurance; season ticket loan for travel or parking; paid professional memberships.
Lifestyle
Includes paid holiday allowance that increases in line with service; car allowance, company mobile; cycle to work scheme, flexible working and sabbatical leave.
Health and wellbeing
Includes discounted health insurance; discounted gym membership; access to counselling, remote GP, physio and mental health and wellbeing support.
Recognition
Includes discretionary bonus scheme; long service awards; return to work baby bonus for all employees.
Continuous learning
Includes support for further education; paid study leave; apprenticeships.
Sports and social activities
Includes funding for sports and social activities; a dedicated social committee in each office; annual summer and festive events.
We can help your project make a positive impact
Our team of experts are ready to take on any challenge - no matter how big, small, or complex. If you've got a project you'd like to discuss, we'd love to hear from you.
Get in touch
Subscribe to our newsletter
For regular insights, news and project updates.
Subscribe