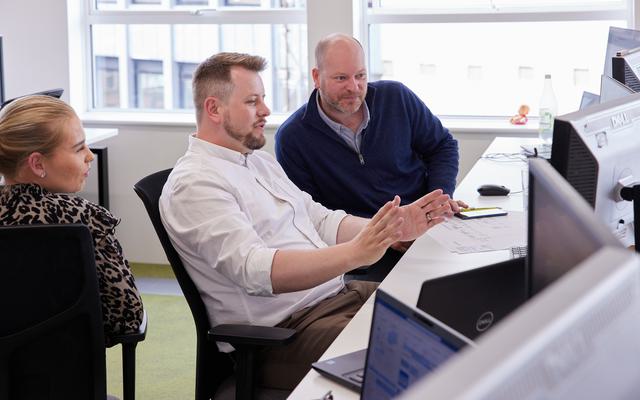 Design and Contract Management
Trusted advice and practical support, from start to finish
Our teams of chartered building surveyors have comprehensive knowledge and expertise to handle every project, no matter the scale, supporting clients and every stage – from inception to final completion. Providing a range of specialist services that include the protection, management, and development of individual properties and whole estates, supporting and helping clients at each step.
We deliver varied works across all building types, old and new, including extensions, maintenance and repairs, remodelling, conservation, building works, internal and external refurbishments. Offering a complete package of support built on thorough consultation and open, honest conversation throughout.
The key expertise we offer to our clients
Project design and management
We pride ourselves on offering a single-source solution, working in partnership with developers, property managers, and occupiers, to deliver new build, refurbishment, repair, and maintenance projects. We support our clients throughout the project lifecycle, with the development and interpretation of ideas, into concept visualisations, and feasibility studies, with realistic and accurate cost advice. We understand how vital it is to keep clients closely involved throughout, from development and planning to managing contractor procurement, overseeing the actual works to handover and finalising of the contract. Our teams carefully control each stage of a programme to deliver on time, within budget, and to the highest quality standards.
Contract administration
Our teams specialise in the administration of a whole range of building works contracts, from traditional JCT to NEC. We take a hands-on approach to managing any contract to ensure that both client and contractor meet their obligations under the terms of the building contract.
Employer's Agent
Our Employer's Agent service sees us looking after every aspect of contract administration, with everything taken care of and nothing overlooked. We can consider and select tenderers and contractors, prepare all tender documentation, including the employer's requirements, analysing tenders and making appropriate recommendations.
Links
Explore all our Services and Sectors
Team
Key Design and Contract Management Contacts
Contact
Interested in
learning more?
Learn more about 'Design and Contract Management' and other services by reaching out to one of our team
Get in touch