Kilnhurst Primary School
Rotherham, UK
Refurbishing a primary school to repair flood damage
In November 2019, Kilnhurst Primary School was badly damaged by the banks of the River Don burst, flooding the school. Our building consultancy team was appointed by White Woods Primary Academy Trust to carry out design and contract administration and principal designer for the £2.5m flood repair works.
We acted as lead consultant for a multi-disciplinary team including M&E, structural engineers, quantity surveyors, environmental engineers, ecologists, and building control consultants.

The project was delivered in three phases to ensure that all necessary maintenance was conducted, in a prioritised order, and safely.

We also carried out external works, reinstating 350m2 of playing fields, resurfacing an existing playgroup area, and creating a new play area. We also installed a capillary membrane to prevent seepage.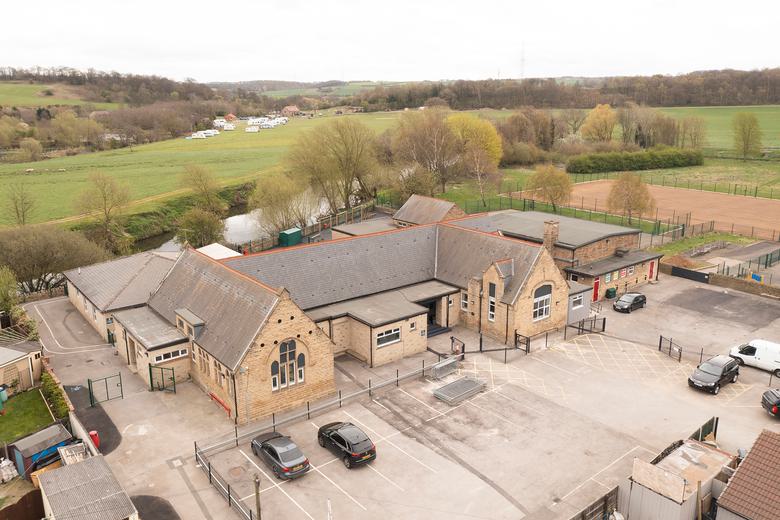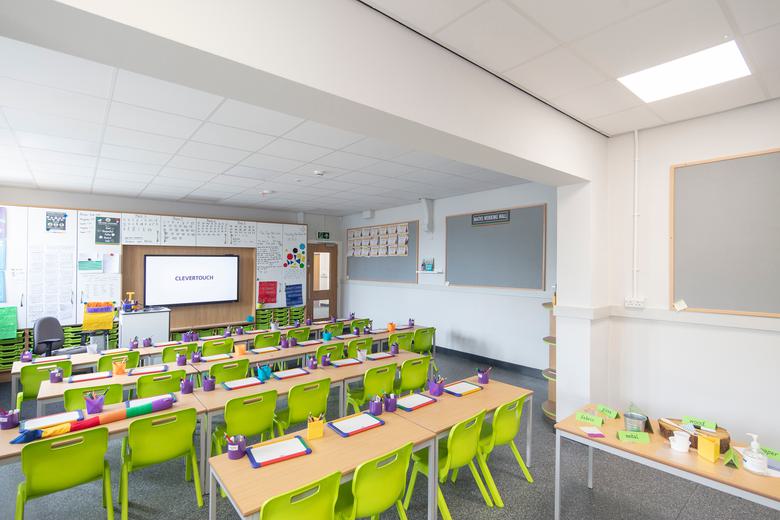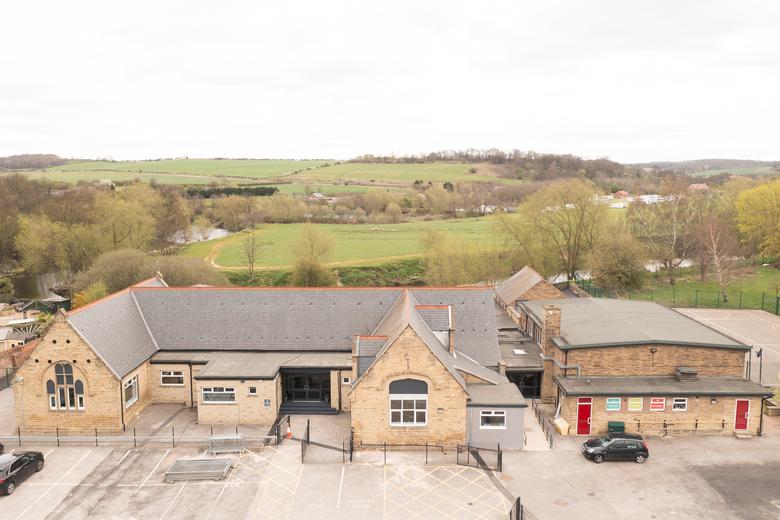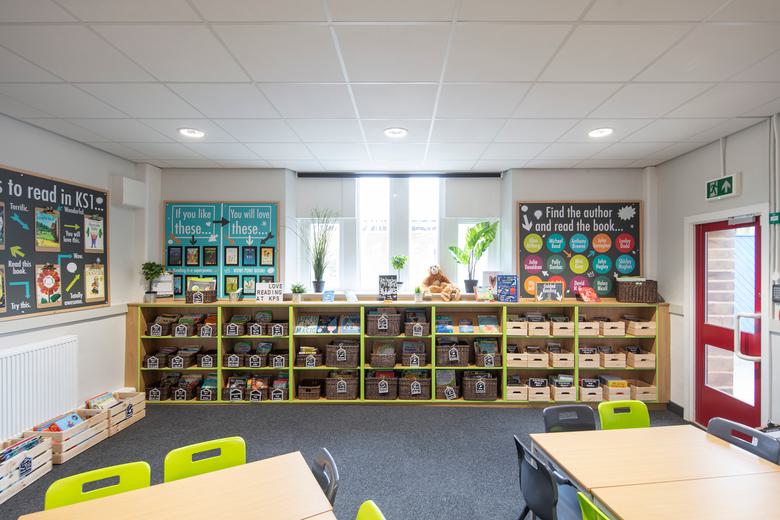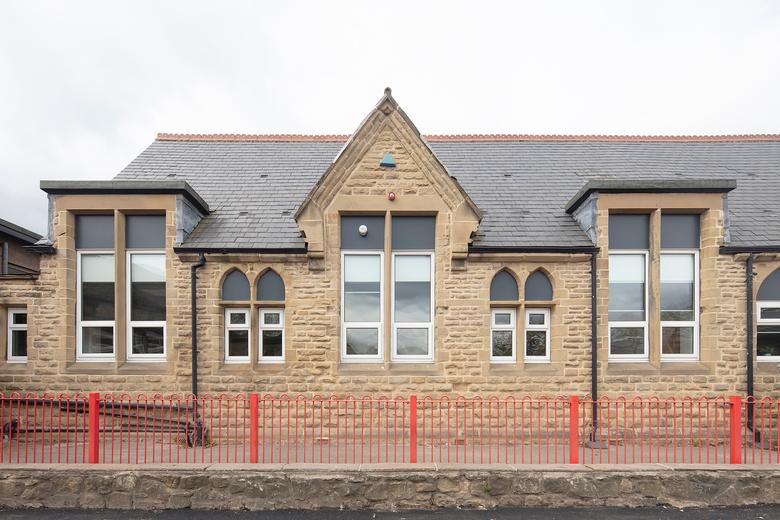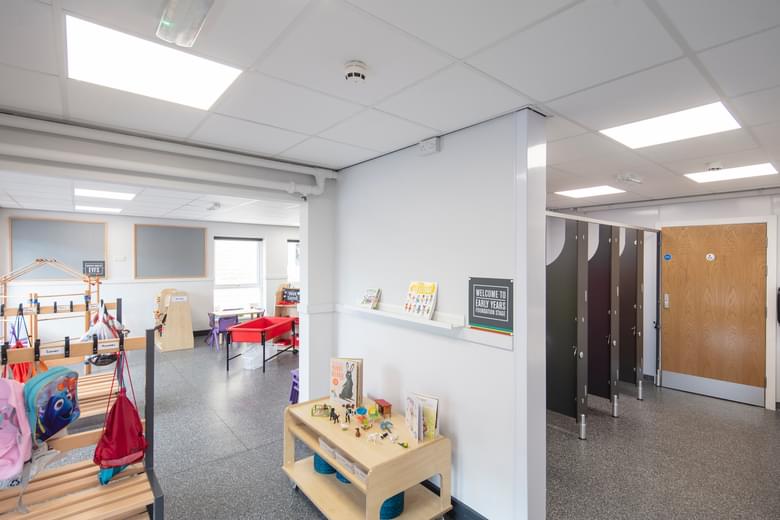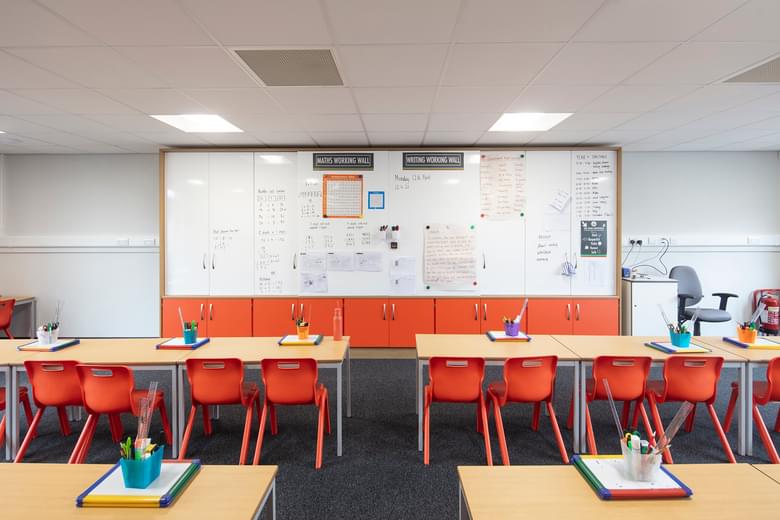 Phased delivery
Initially we carried out a full flood risk assessment, followed by the environmental clean-up and decontamination involving sludge removal and the disposal of contaminated waste.
The project's second phase was the drying stage, involving the use of dehumidifiers and temperature control. We carried out monitoring and testing throughout this stage, taking place over 4-5 weeks.
The final stage saw the full reinstatement of the site. This required 'resilience works', to ensure that in the event of future floods, reinstatement can be carried out in a significantly reduced timeframe. We conducted reinstatement works across all four school blocks. We demolished a temporary block, and fully refurbished the other three blocks - including internal redecoration, installation of new ceilings, the replacement of timber suspended floors with concrete block and beam floors, replastering, and the installation of new heating, electrical, intruder and fire alarm systems.
Repairing the school's structure for the future
A number of structural problems were encountered and dealt with as part of the project. The main school buildings date from the late 19th century and showed signs of deformation in which two of the main gable ends were bulging out.
We implemented a full structural remedial scheme and used a JCT Prime Cost-Plus Building Contract to bypass a normal tendering procedure and fast-track works on site.
These works had not initially been included in the budget, but we supported the Academy by demonstrating to the Trust that the additional expenditure was necessary.
Team
Meet the team behind the project
Contact
Interested in
learning more?
Learn more about 'Kilnhurst Primary School' and other projects by reaching out to one of our team
Get in touch