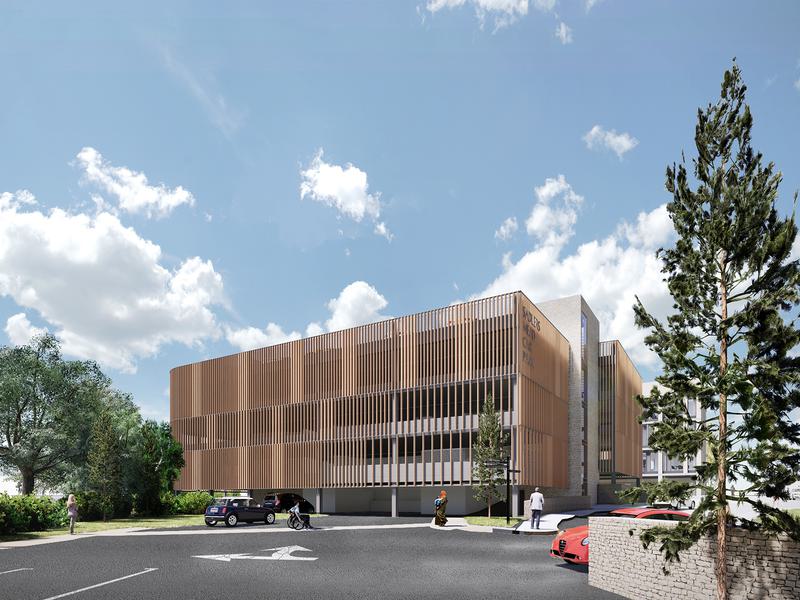 Thought Leadership
Taking a retrospective approach to BIM

by Lee McDougall
Director, Building Consultancy
While the majority of the construction sector, and many clients, have embraced Building Information Modelling (BIM) wholeheartedly, some parts of the industry, including Facilities Management (FM) and Building Services (BS), have shown more resistance. This has persisted even as software becomes less and less expensive, and old and new technologies are increasingly compatible.
There are valid, sector-specific reasons for this. For example, BIM shifts the 'project bell curve' to the left, so to speak, with a vast majority of design work, often to the planning stage, now frequently undertaken before a bid is even won. Since Mechanical and Electrical (M&E) tends to come in far later in the process, involvement at these early stages may seem futile. For FM there are different issues, including an understandable resistance to ditching tried and tested FM software and systems.
However, the pressure is on: we are heading towards BIM Level 3, and there will inevitably come a day when the whole industry needs to be on board or be left behind. It may not be too long before clients will insist on providing a BIM model and expect that it is fully utilised. On a more proactive note, some in these sectors are taking advantage of this lag in take-up in order to position themselves as ahead of the curve and use this as a USP.
The advantages of a retrospective approach to BIM – using BIM for existing assets – are increasingly being embraced. Once only used by architects for large-scale new-build projects, by combining BIM with other new technologies – notably laser scanning – BIM for the as-built environment is booming. In fact, and perhaps surprisingly, it has been enthusiastically taken up within the heritage industry, because historic buildings tend to have more complex shapes which laser scanning can capture rapidly, inexpensively, and to an extraordinary degree of accuracy. This also applies to all existing assets and especially those showing signs of wear-and-tear, since again laser scanning captures these defects in a way that traditional surveying never could.
The scan to BIM process is also proving highly effective in gathering data about very complex M&E plant which, via a cloud solution, can be captured and added on to an existing BIM. This asset information in turn can be imported into an app by contractors, or to create a robust data drop for the integration into a full-blown FM system with bi-directional links to the as-built BIM. In addition, since the plant is often hidden, ensuring that there is no chance of the initial installation data having been lost avoids unnecessary interventions into the building fabric. As-built BIM is also invaluable for verification purposes, for example with replacement or upgraded elements. Since scan data lies in the same coordinate world as the model, auditing, verification and clash detection can take place with the model, flagging up issues far more quickly.
When creating a BIM of an existing asset, adding other technologies into the mix can further drive accuracy. The regulated use of drones is invaluable (this also removes the need for scaffolding or cherry pickers on tall or inaccessible structures - particularly useful for minimising disruption where assets must remain in use), because a drone can position the camera face-on and very close to the fabric of a building, eliminating the parallax effect. Images are also captured well above the human eye line, minimising shadows and therefore further distortions. By attributing RGB colour values and 'draping' these photographs onto cloud point data, we can tie down the precision of the images to extract highly accurate measurement data. Finally, GIS (Geographic Information System) can provide contextual data about location and orientation, which can tell us, for example, how a given asset is likely to weather.
Looking at the bigger picture, BIM models can be created of entire estates incrementally. Each time a project is undertaken, for example the refurbishment of one part of an estate, the data can be slotted in, gradually producing a comprehensive model which acts as the entire estate effectively in miniature – and, crucially, accessible from a computer screen.
There is little point to all of this, however, if we are not fully aware of what BIM is really about, and there remains some lingering confusion about what BIM actually is and, therefore, what it can be used for. It cannot be reiterated often enough that BIM is about far more than impressive fly-through visualisations (although it is certainly true that these can be invaluable for get stakeholders on board with projects). What sets BIM apart from previous CAD-type technologies is that it is data-rich. It is, ultimately, a '3D database'.
For new build, the detailed build data is within the model, and changes to the design automatically recalculate this, allowing for far more flexibility and accuracy at design stage. But this data is useful long after build. For existing assets, imagine all the asset data similarly embedded within a model. Viewing two sets of data, through both schematics and spreadsheets, is time-consuming. Both sets brought together and accessed from a single point significantly speeds up the process of asset data retrieval. Knowing the exact location, reference number, maintenance regime and associated costs of a particular asset is critical and the less time spent physically trekking round the estate the better.
These data-rich models also come into their own as tools for asset management and planned maintenance. Why? Because the quality of planning, and of decisions, can only ever be as good as the quality, accuracy, and accessibility of the information on which these are based. Armed with a comprehensive overview of your estate (quite literally at your fingertips), the interrelationships between the requirements of the assets become clear. This leads to highly effective decision-making about the timing and alignment of planned works.
These sorts of capabilities bring enormous competitive advantages. So, whilst the current resistance is understandable, it may prove a false economy. Rather than wait until the last minute, now may be the time to explore what BIM has to offer.
Posted on:
Feb 21st 2021
Topics: