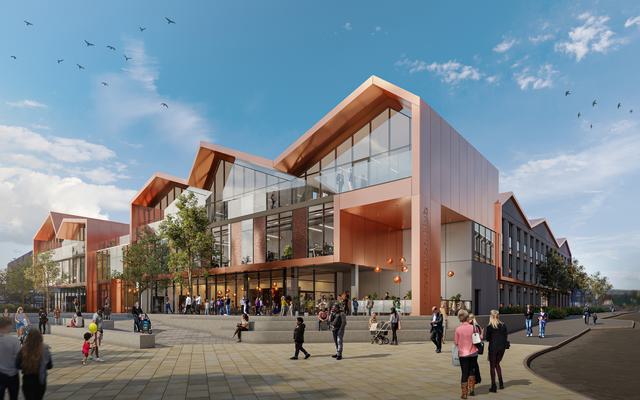 Regenerating spaces to revitalise communities
As traditional living, working and travelling models evolve, we embrace the idea of resilient spaces, which truly serve their communities.
Restoring, retrofitting and revitalising communities
Regeneration schemes are vital in transforming spaces into vibrant, dynamic, hubs of activity and are key to enhancing communities, reviving town centres and achieving long-term sustainability through social and economic growth.
People are at the heart of our approach. We work collaboratively with all stakeholders to understand the needs of diverse local communities, as well as the requirements of local authorities, housing associations, health trusts, and private developers. We work with local authorities, supporting them to access the resources they need to plan and action changes - helping to bring new life to an area, improve civic pride and boost local businesses.

We look to transform underutilised spaces by restoring and repurposing existing sites and buildings, helping to preserve local history and the character of a place. As well as providing opportunities for greener travel, by improving connectivity and access to public transportation, alongside cycle and pedestrian routes.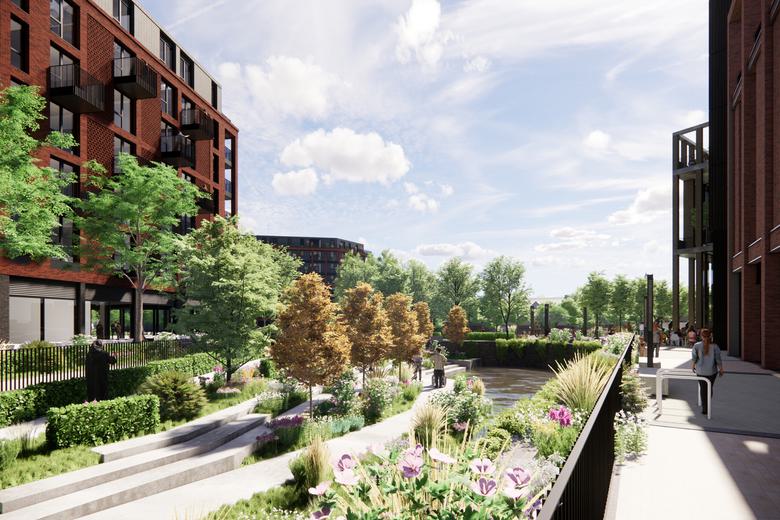 Firepool Masterplan, Somerset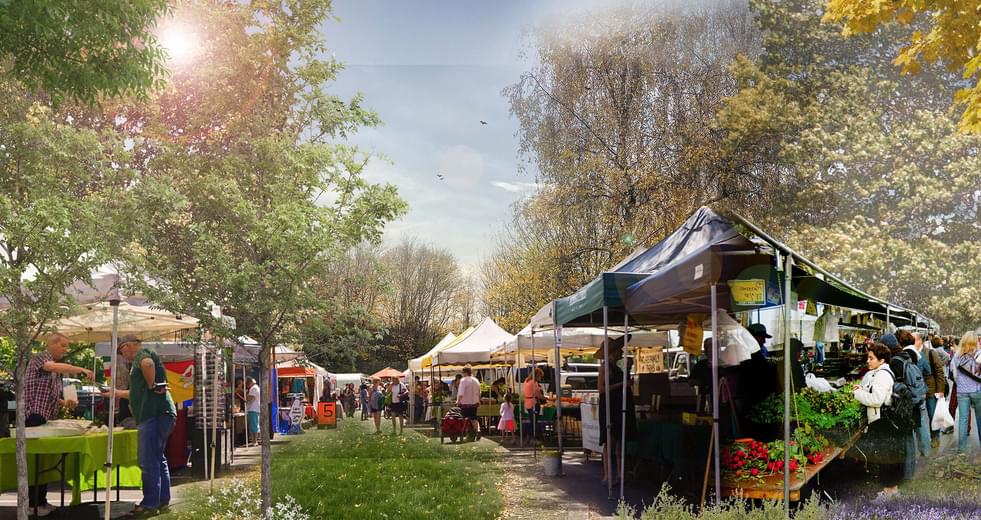 Thrybergh Country Park, Rotherham
Masterplans that embrace ever-changing ways
Through a connected approach, we understand the importance of flexibility in masterplans. That they are designed with the capability to evolve and transform with the world around them. We consider the unique context of a place and have transformed a wide variety of places, from suburban neighbourhoods to large scale strategic economic regeneration plans, residential-led developments to mixed use projects.
Drawing on our wide range of expertise across services
As architects, masterplanners, landscape designers, and building consultants, we identify whether existing infrastructure still has a role to play, and prioritise restoration making them fit-for-purpose wherever possible – all the while remaining sensitive to the original design features and local surrounding area. We strike a perfect balance between the creation, restoration and regeneration of places.
Creating inclusive, flexible accessible communities
Together with our masterplanning team, we bring people together through shared public spaces and landscapes. We design solutions that enhance the local distinctiveness of an area. Delivering attractive streetscapes, increased biodiversity and the incorporation of green spaces for all to enjoy - including communal gardens, community centres and recreation areas that encourage positive social interaction.
Case Study - Keynsham Regeneration
Reviving a town centre by creating community spaces, homes and jobs
We have worked alongside Bath and North East Somerset Council (B&NES) to completely transform Keynsham town centre. Working closely with the community and B&NES has enabled extensive employment growth, revitalisation of the centre and provided much needed new community facilities. Turning the site into a destination for local people and a community hub – a key indicator of success for any regeneration project.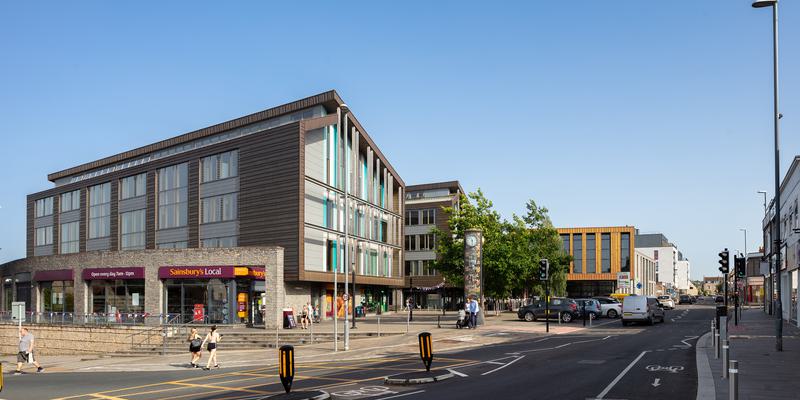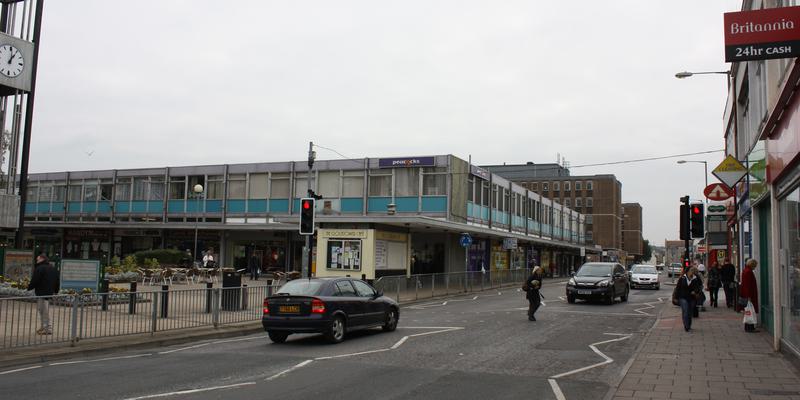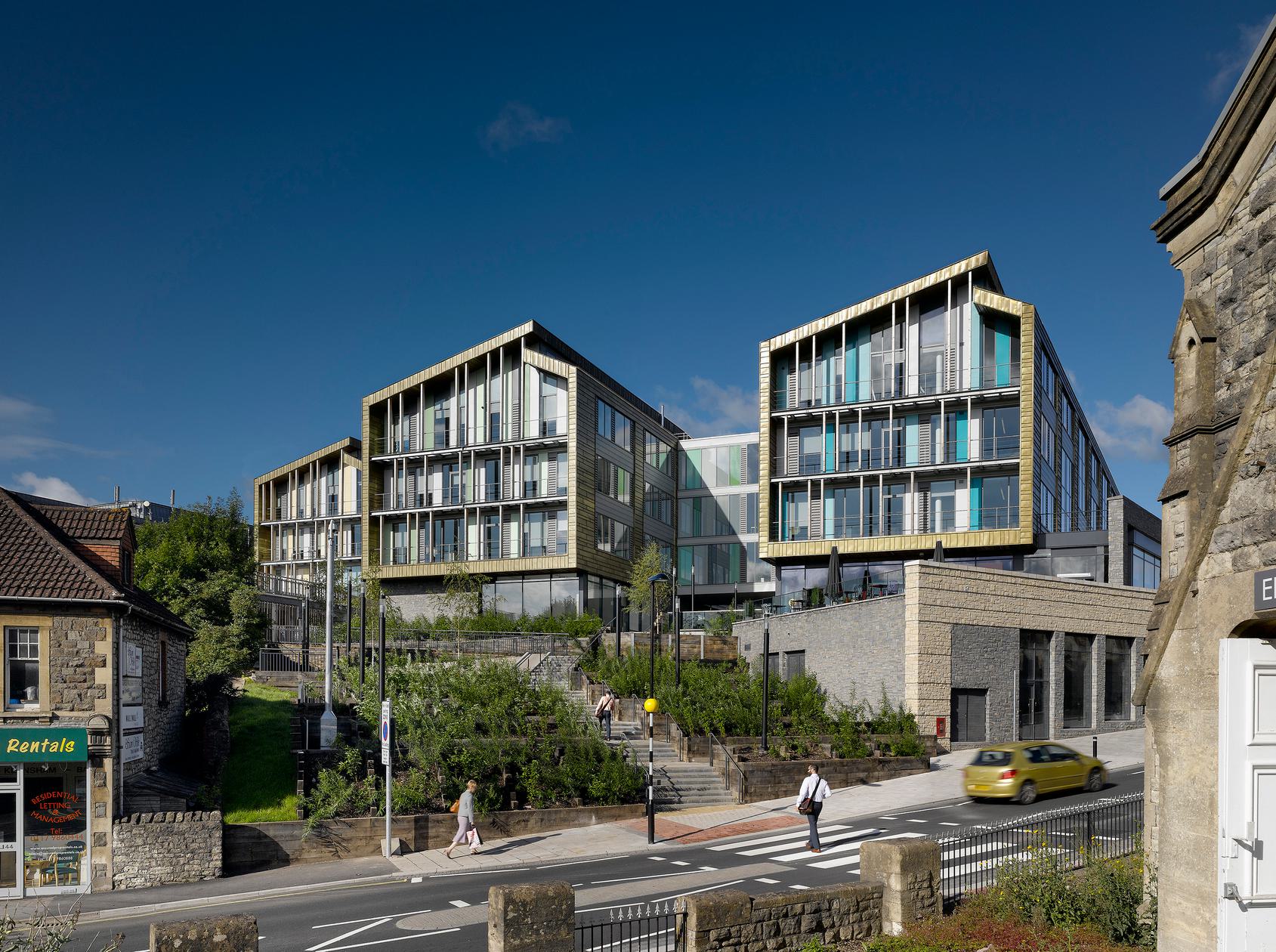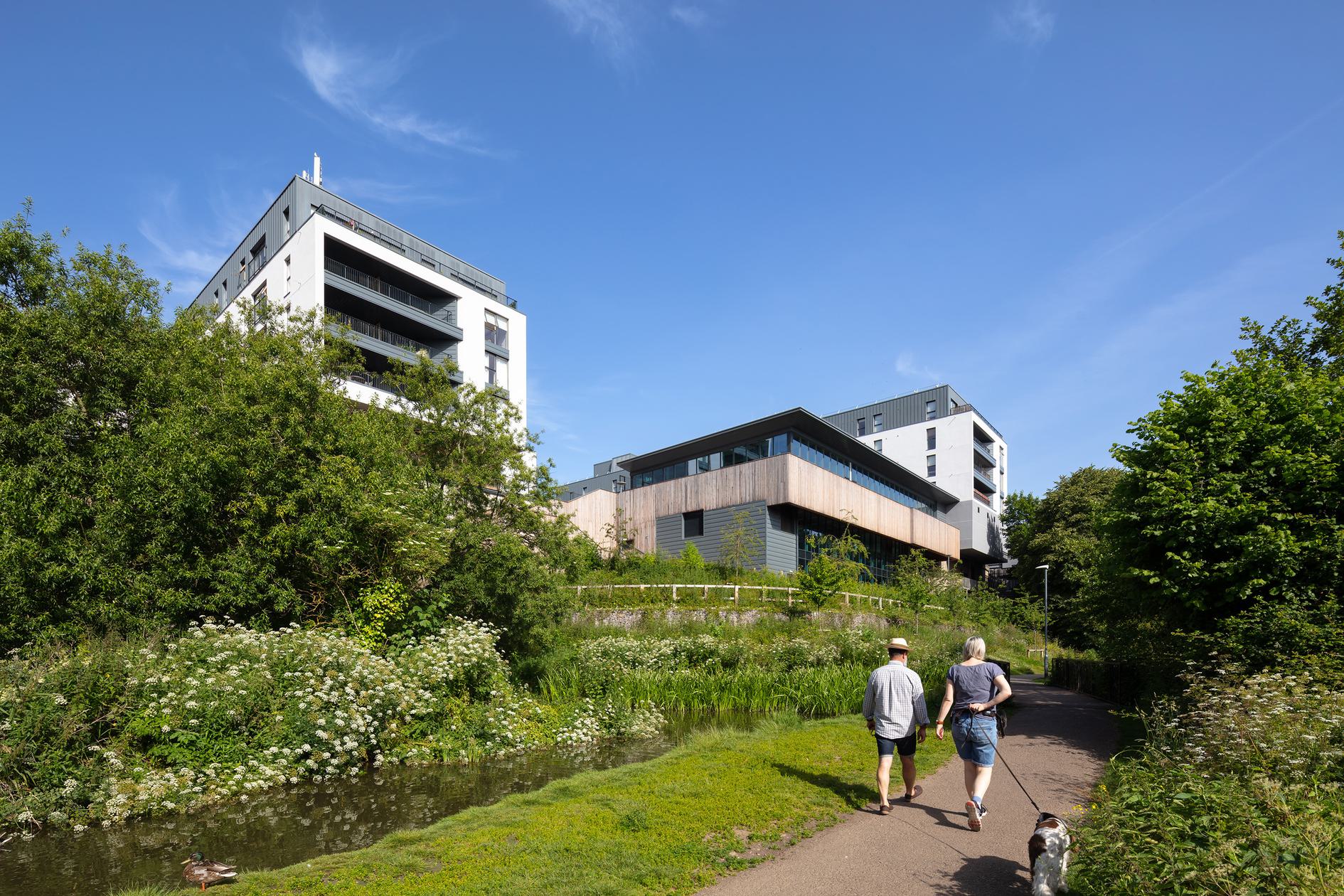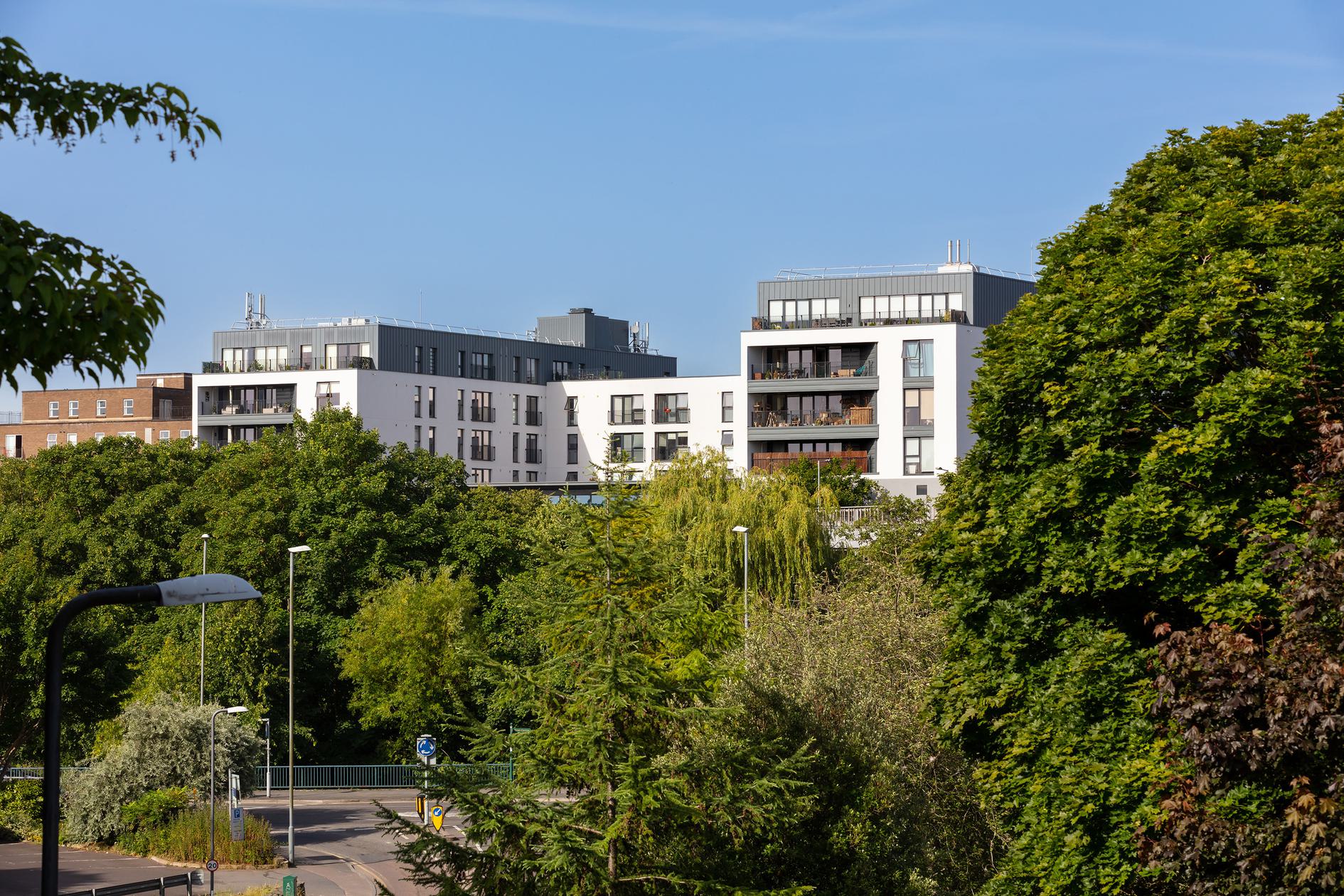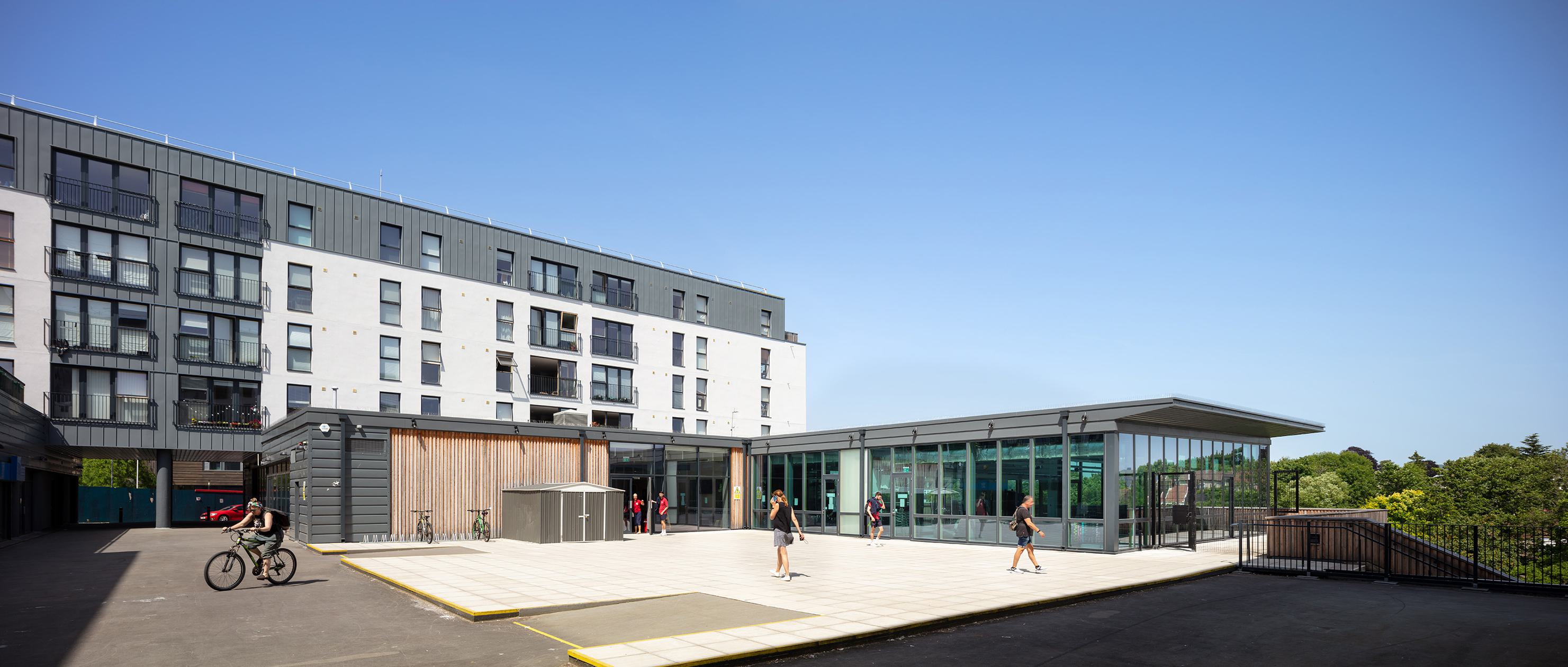 Town centre regeneration
Working with the community to create a sustainable town centre that is fit for years to come
B&NES had identified Keynsham as having a lot to offer as a town but was needing assistance, as the town had suffered from a loss of employment after a previous factory closure in 2011.
Split into several parts, our masterplan is based around giving space back to the community and increasing the public realm, with large parts redesigned, which included the refurbishment and re-use of many unloved and dilapidated 1960's buildings.
We repurposed the old council offices made vacant by their move into the civic centre and provided the community with much-needed low-cost housing to create Keynsham Riverside View.
An extended and refurbished Keynsham Leisure Centre which joins the two residential buildings, provides the community with enhanced, high-quality health, wellbeing and fitness facilities.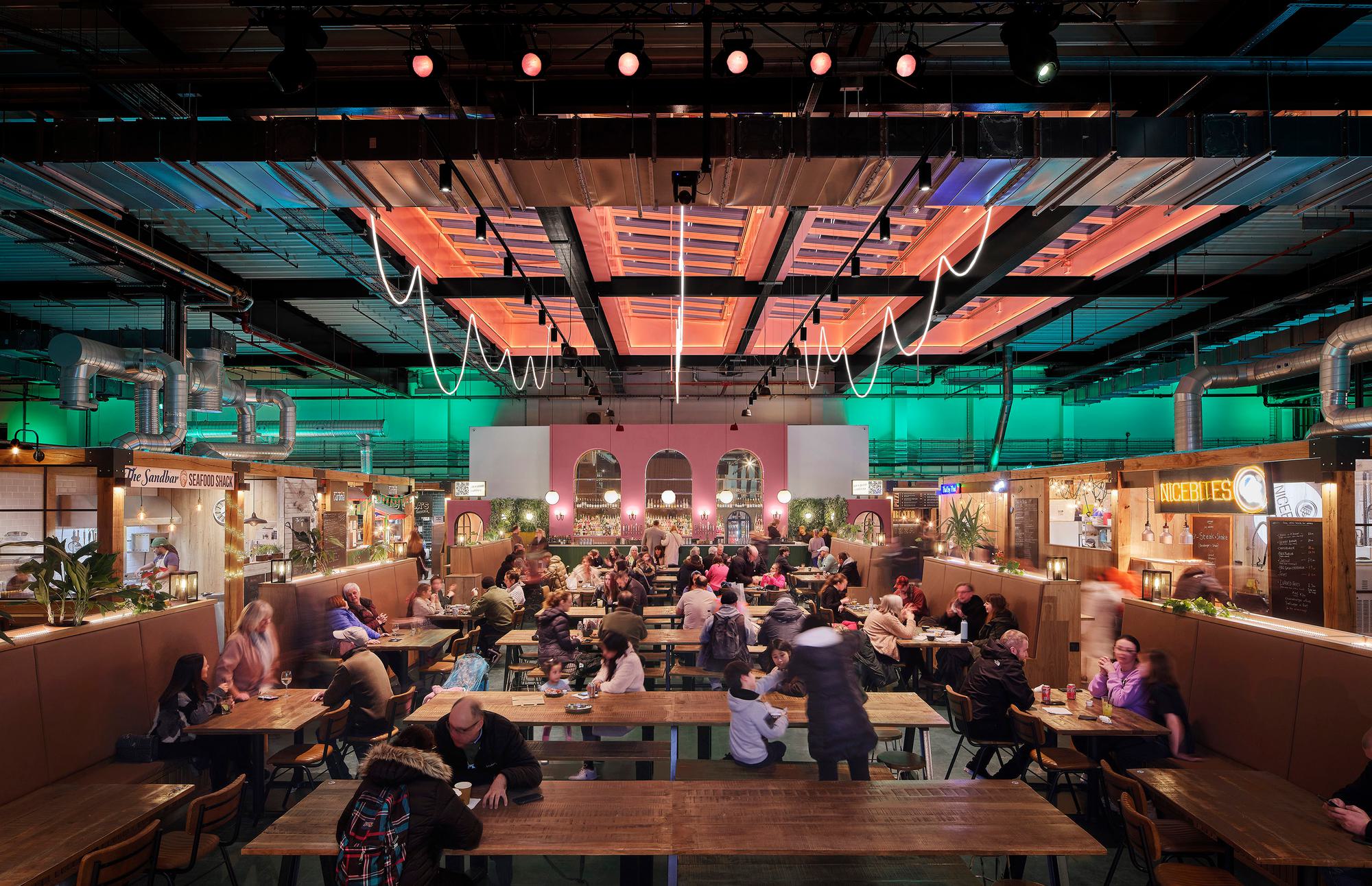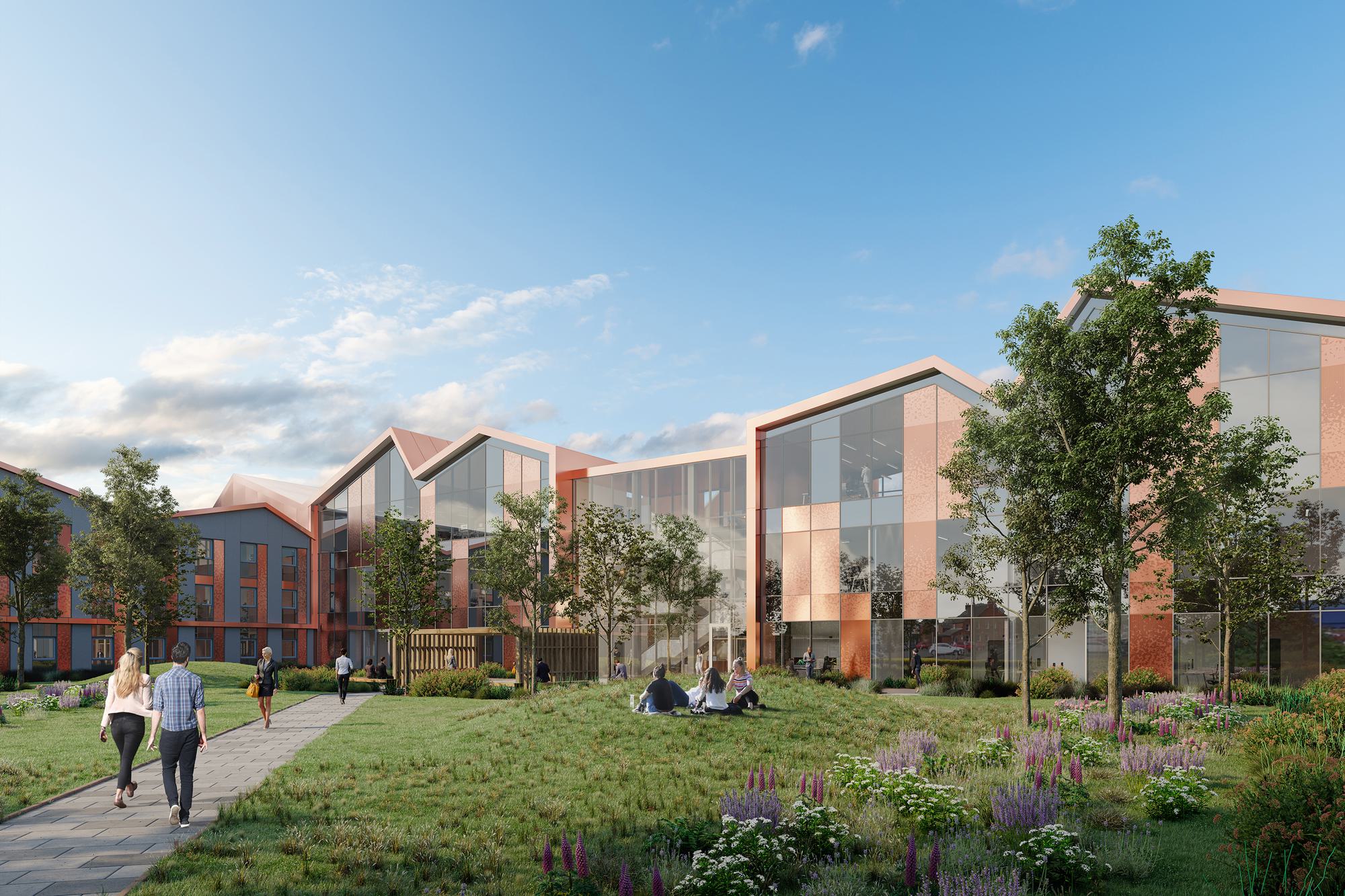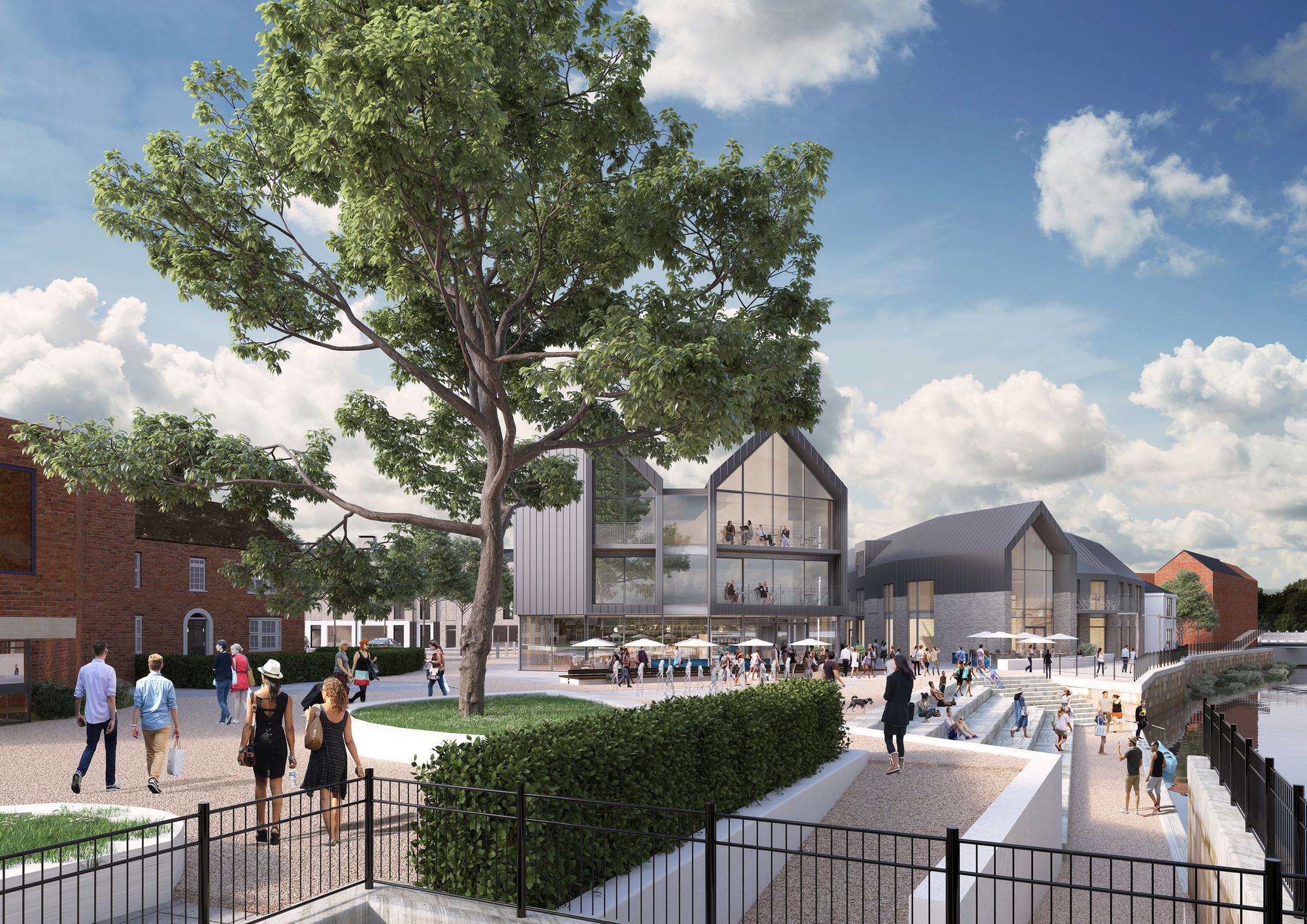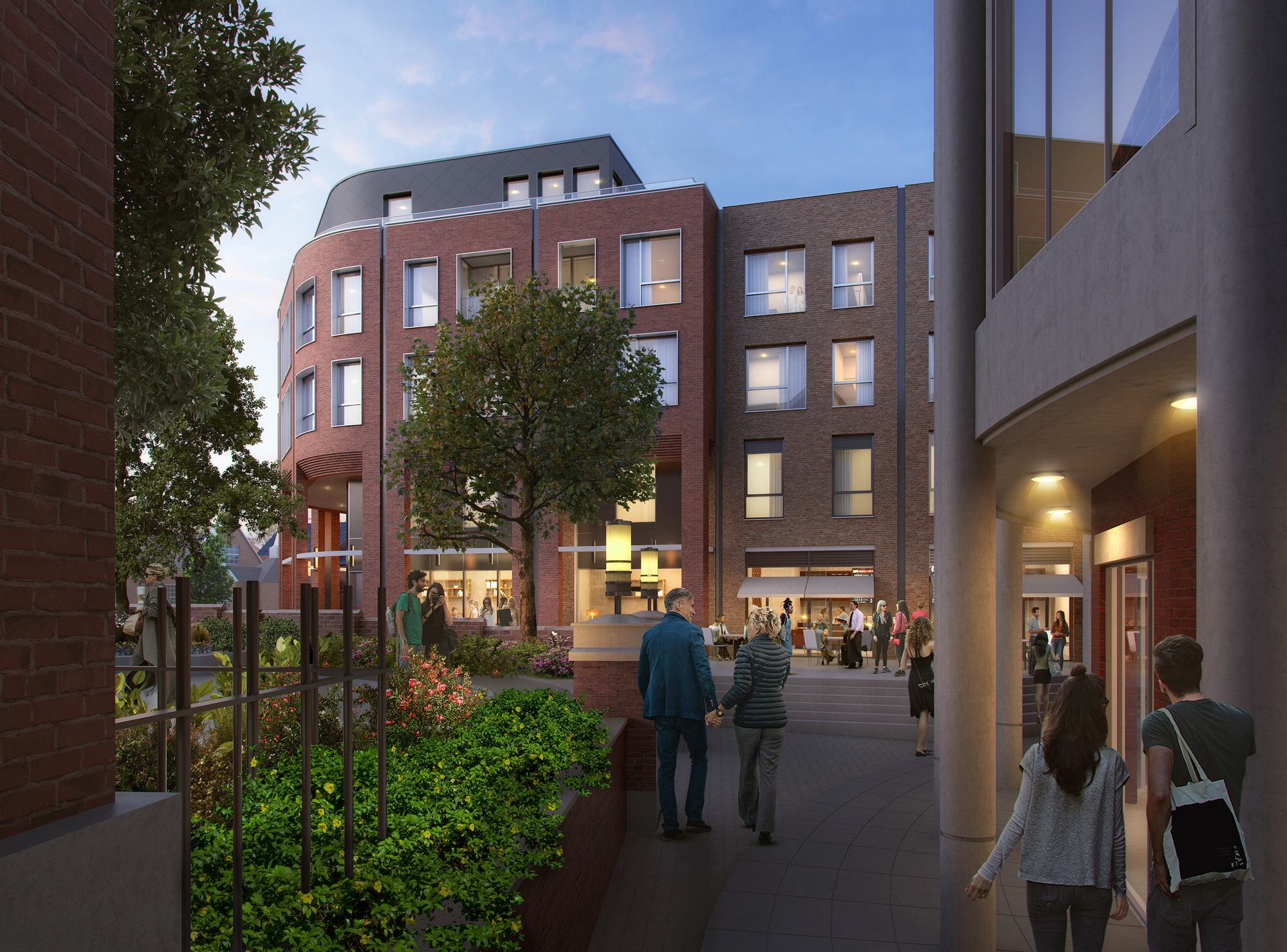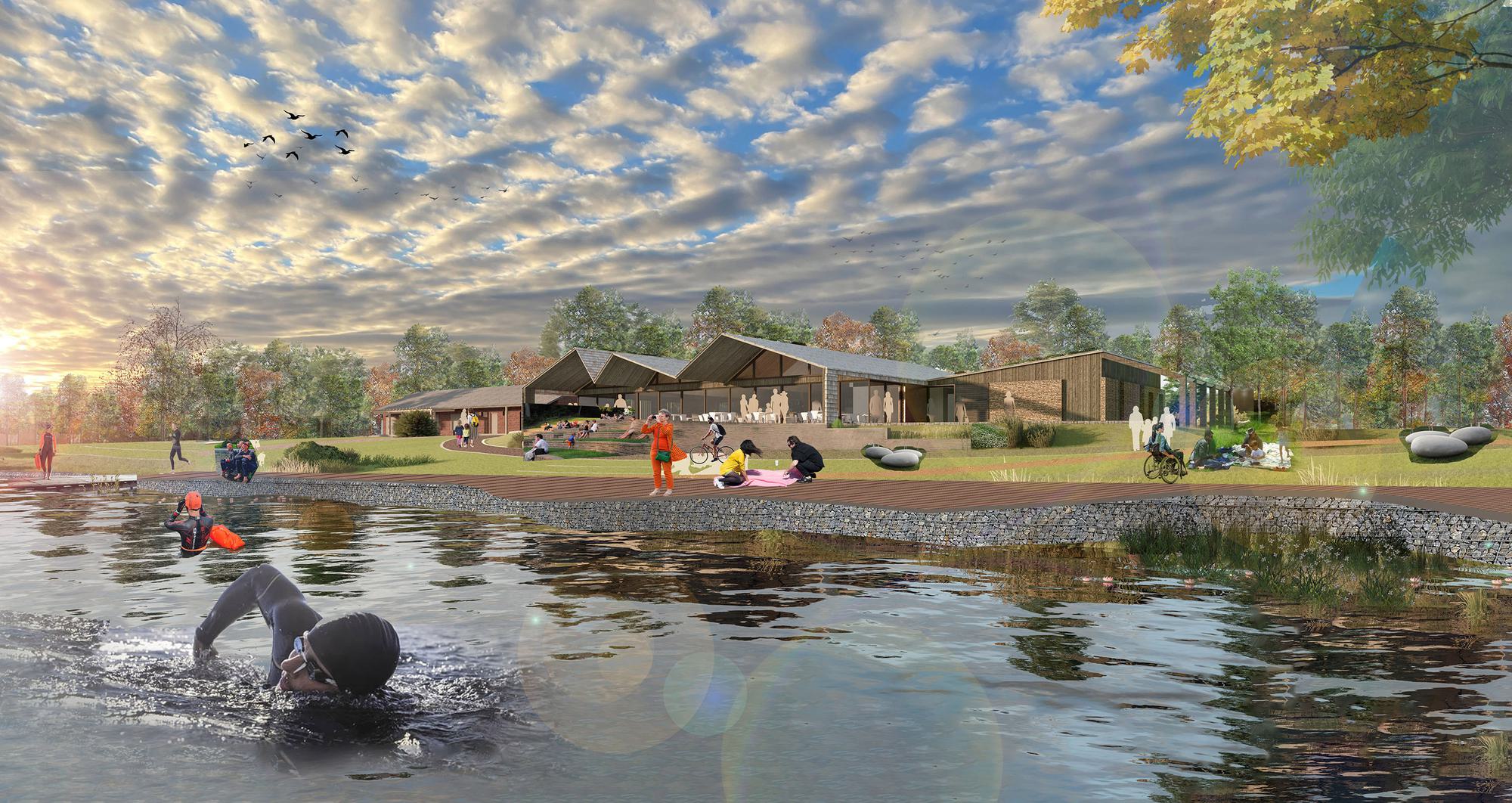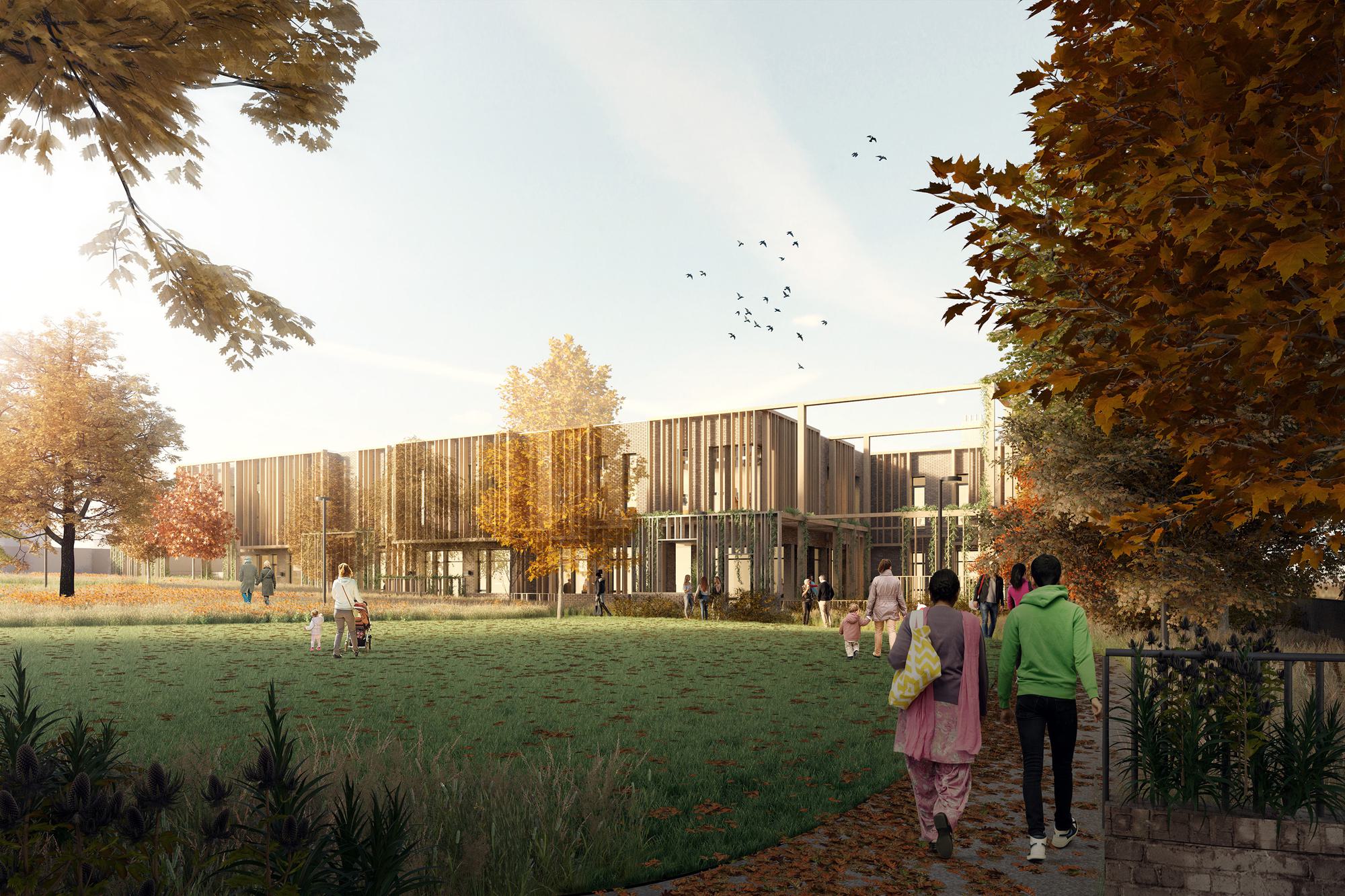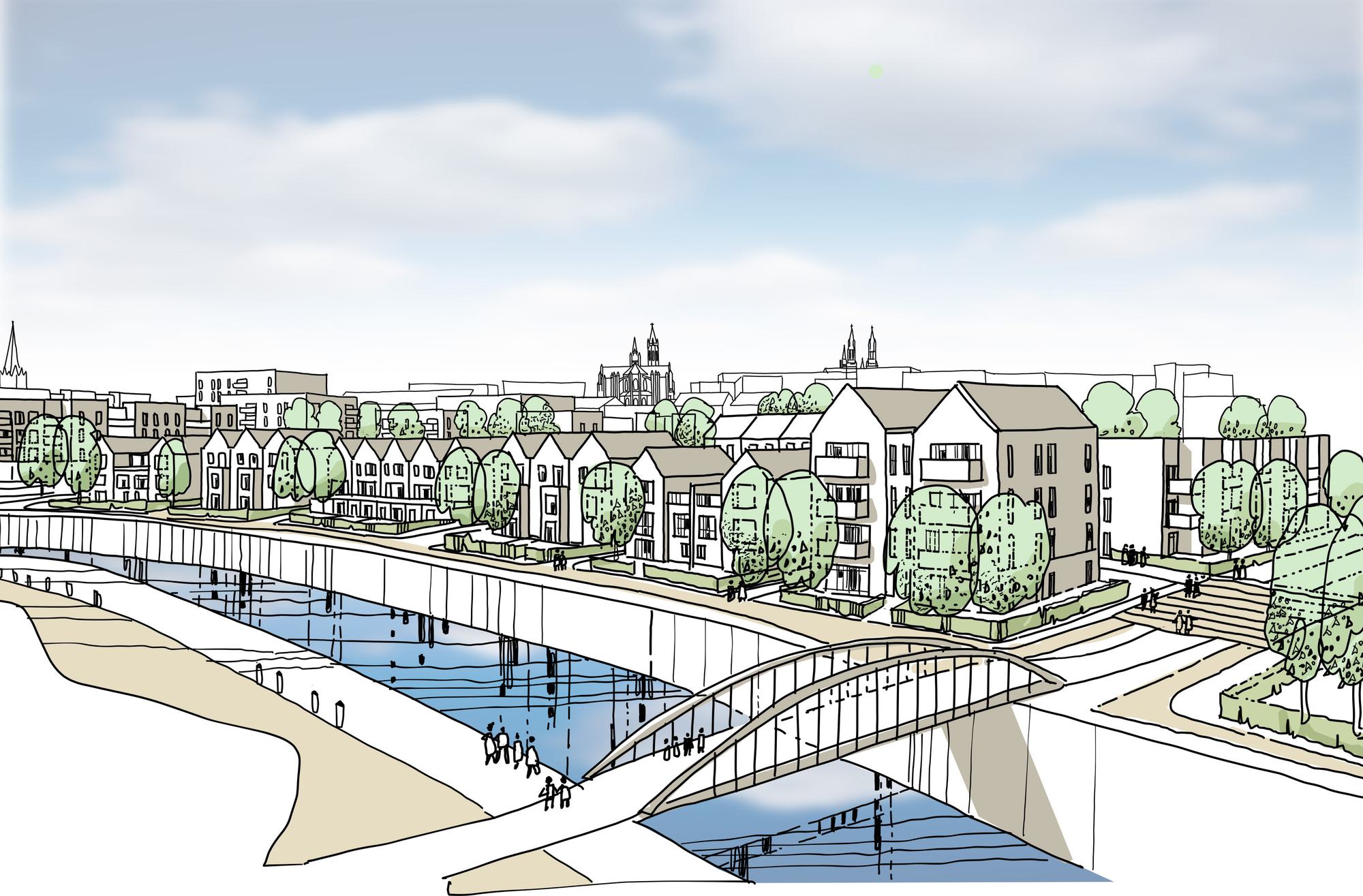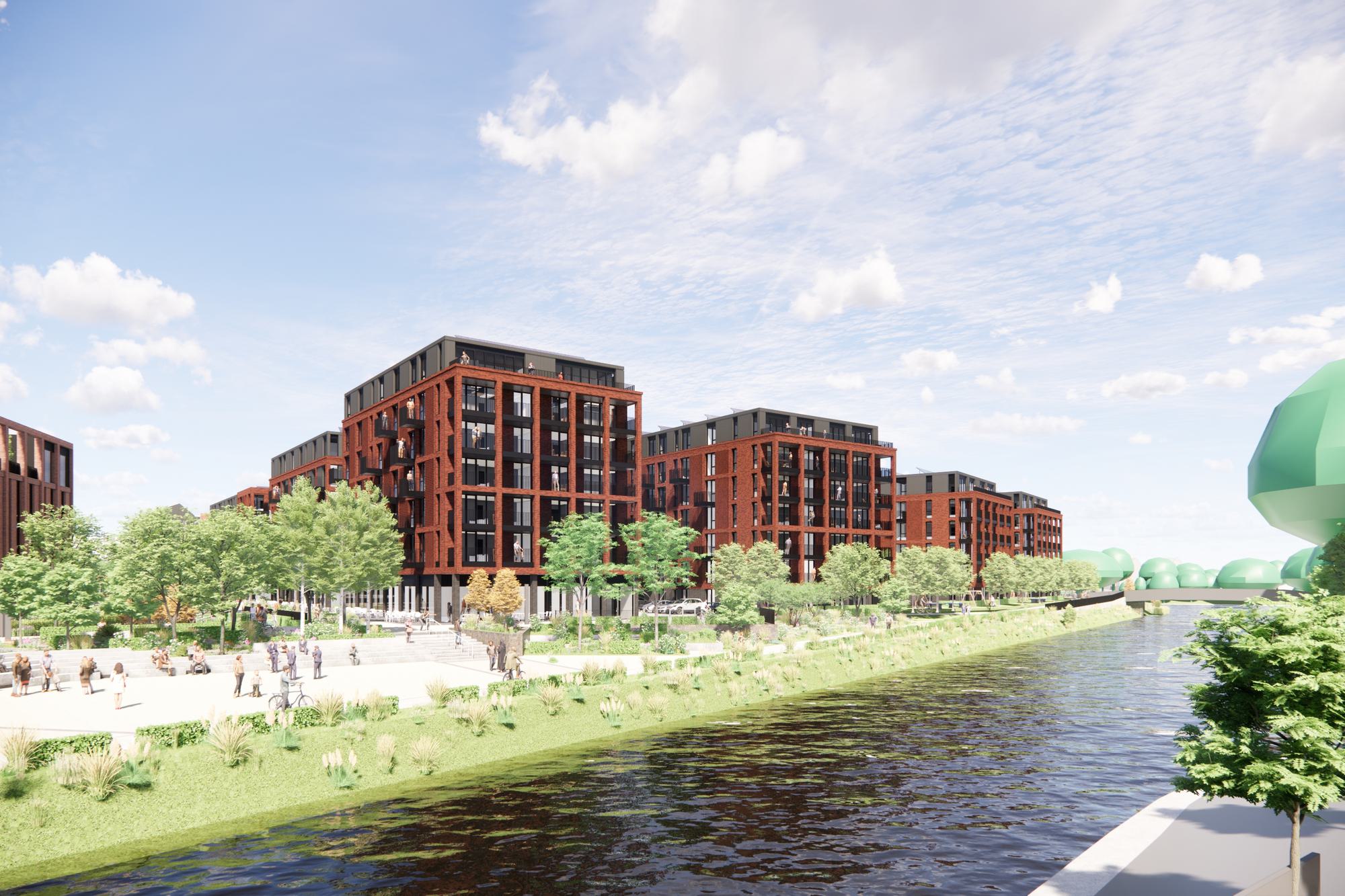 Integrating seamlessly within the local aesthetic
Chester Northgate, Chester
A new leisure destination in the heart of the city centre, featuring a new market hall, cinema, cafés, bars and restaurants, a co-working office space, a new public square and an 800 space, multi-storey car park, this regenerative masterplan will revitalise the city centre.
Read more about the project
A significant contribution to the town centre transformation
Project Anchor Enterprise and Innovation Hub, Scunthorpe
Part of a wider regeneration of Scunthorpe town centre, Project Anchor Enterprise and Innovation Hub will provide flexible, agile and dynamic workspace alongside a 46-bed student accommodation wing, specifically for key workers.
Read more about the project
Creating a better connected, community-driven place
Coal Orchard, Taunton
Part of the wider regeneration of Taunton, the new development maximises the riverside setting and integrates a variety of facilities, including affordable apartments, shops, units suitable for start-up businesses, restaurants, bars and gyms, to achieve this.
Read more about the project
Providing a 'one stop shop' for the wider community
Victoria Square, Braintree
A major mixed-use regeneration project that revitalises the town centre through new facilities and enhanced public realm. Helping to support an increase in services, businesses and homes, as well as creating a vibrant destination for the community,
Read more about the project
Creating a community through revitalising the country park
Thrybergh Country Park, Rotherham
A £2.5m improvement plan, supporting the Council's aim of creating a new leisure industry that responds to the challenges of economic recovery and health and wellbeing.
Community-led, sustainable civic hub
Abbey Area Community Hub, Camden, London
Forming part of the wider Abbey Road regeneration project, Abbey Area Community Health Hub for Camden Council combines community and health services into one cohesive building within a new park setting.
Read more about the project
Focal point for a new residential community in the town
Riverside Quarter, Rotherham
Sitting on the river Don and having secured Levelling Up funding, this transformational new housing development will breathe new life into the town to create a dynamic urban neighbourhood and residential community.

Improving the quality of life for many in the town
Firepool Masterplan, Somerset
An ambitious mixed used scheme which aims to promote enterprise, culture, leisure and sustainable, includes a new cinema, 1,200 seat venue, a mix of 450 family homes and apartments, including 35% affordable new homes, offices and public realm.

Case Study - Birkenhead Masterplan
A catalyst for transformational change in the region
The Birkenhead Commercial District masterplan is an exciting new chapter in Birkenhead's history. Working closely with the Wirral Growth Hub (Wirral Council and Muse Developments), our public sector-led, regenerative masterplan is part of the wider, strategic Birkenhead masterplan.
We have been commissioned to provide masterplanning and architectural services and are now taking forward the designs for Phase 1 of the town centre regeneration. Currently under construction, Phase 1 is two new Grade A office developments, targeting BREEAM Excellent, in the heart of the Birkenhead Commercial District masterplan.

The regeneration of Birkenhead is extensive and the masterplan for the Commercial District is intended to be delivered in phases, over 15 years. With that in mind, the scheme is designed to be as forward-thinking as possible with a focus on environmental sustainability throughout.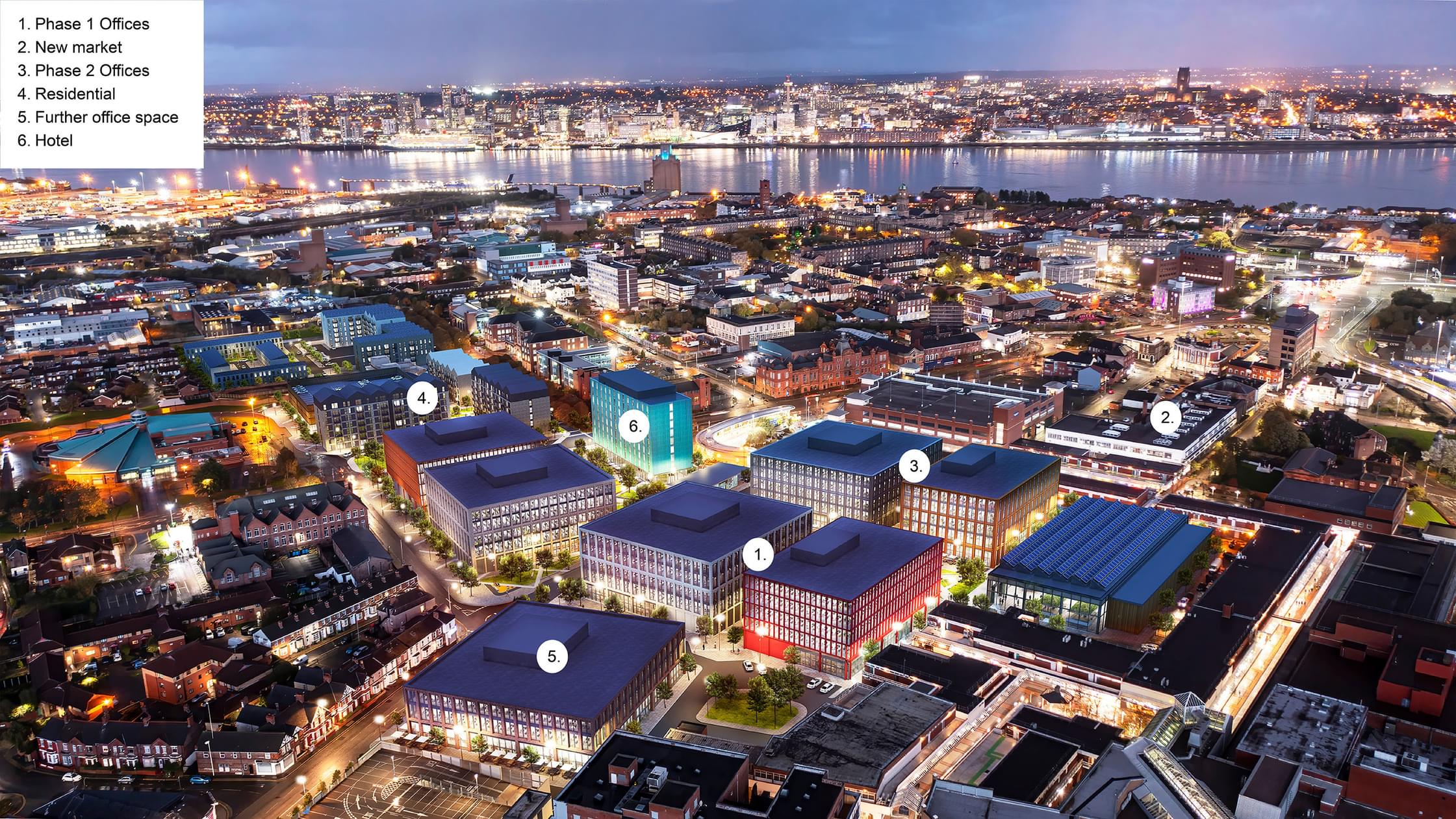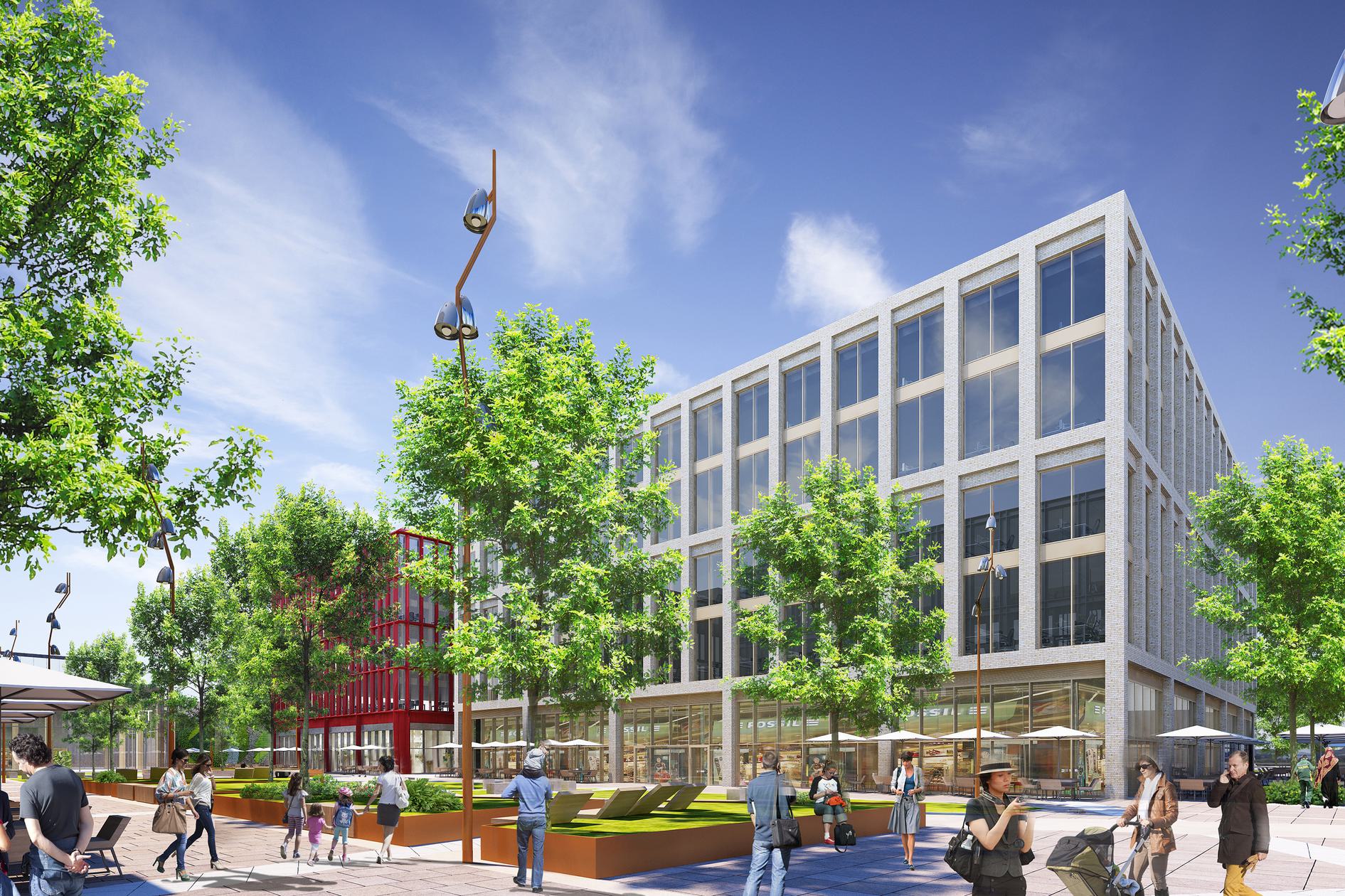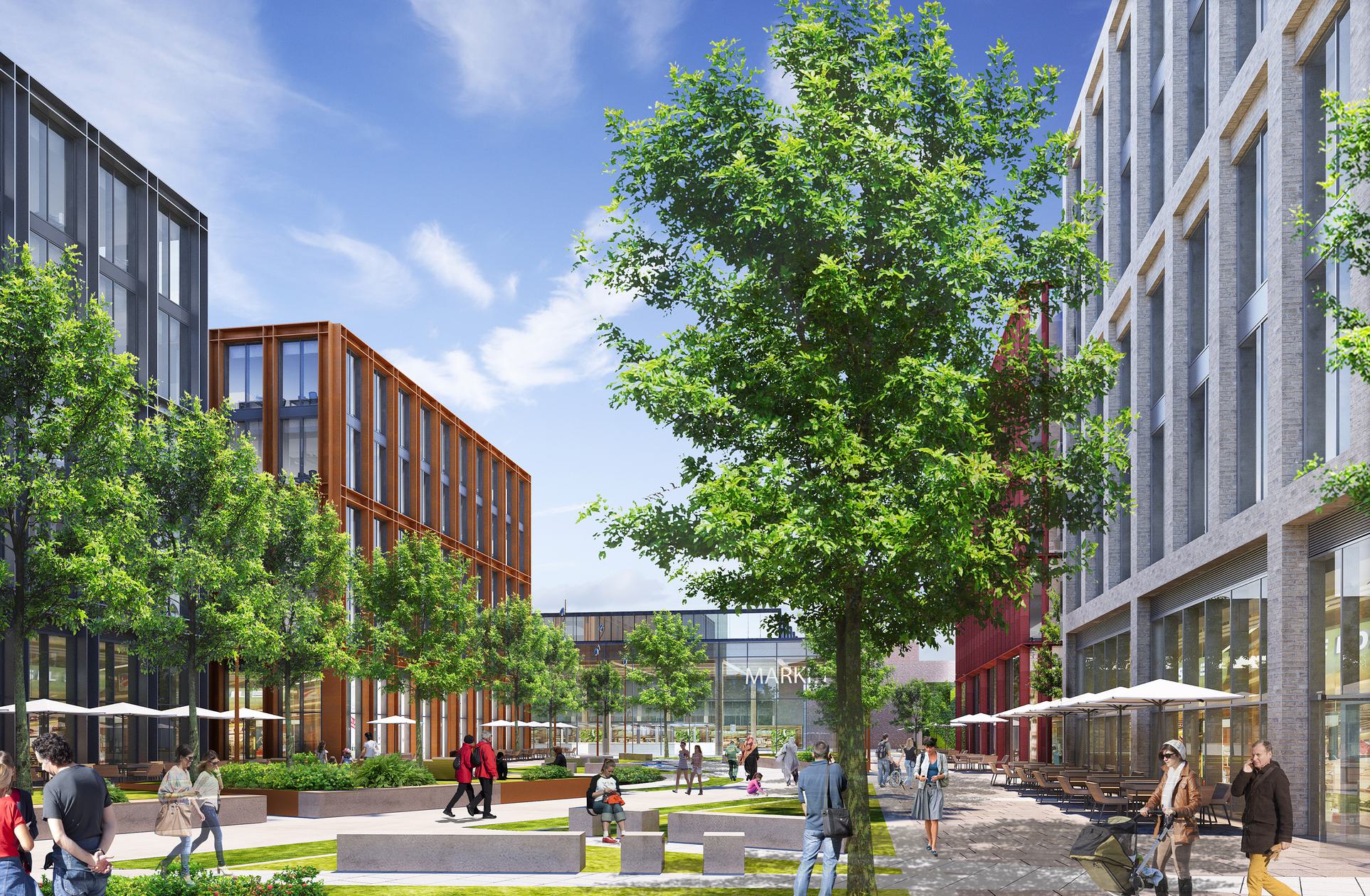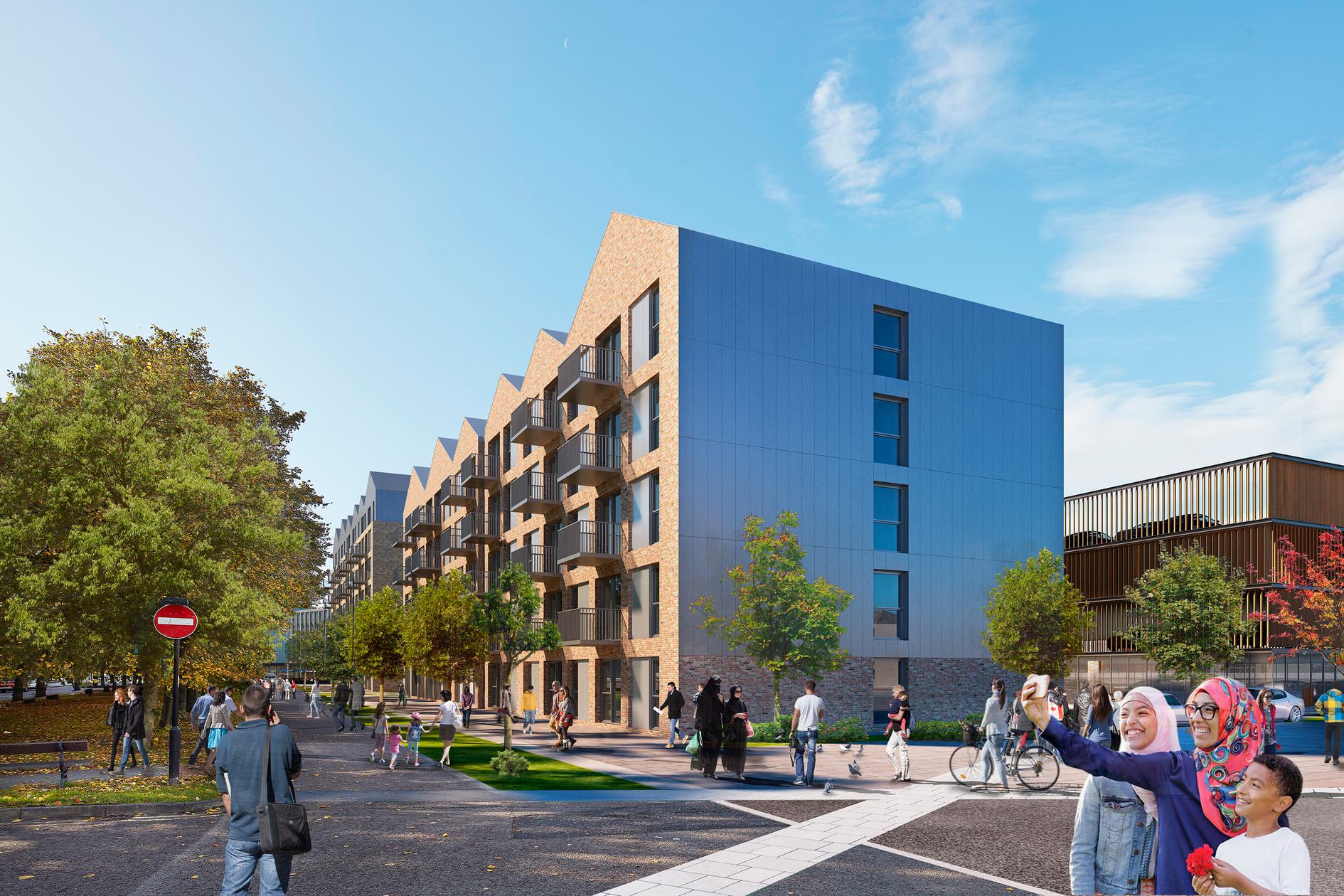 Strategic masterplan
Creating a destination in its own right
We created a strategic masterplan for the regeneration of the wider Birkenhead area, to support Muse Developments in their successful bid to become development partners with Wirral Council. The masterplan was developed with an intended delivery in several phases over fifteen years, with a number of priority sites identified, including the masterplan for Birkenhead Commercial District.
Phase 1 is currently under construction, including two new Grade A office developments which will accommodate evolving, modern working practices and address a shortage of quality office space in Liverpool City Region.
Phase 2 will be the development of further high-quality office and retail and leisure spaces. The site includes the commercial and retail units at Milton Pavements, the (Grade II Listed) Crown pub, and buildings occupied by Vue Cinema, Wilko's and Mecca Bingo, as well as vacant land to the north of Conway Park station.
A residential development to the north of the site will provide up to 651 new homes will create a vibrant new neighbourhood around Conway Park station and contribute to meeting the borough's housing needs. A range of homes will be offered, in terms of size, type and tenure which will create more choice in Birkenhead and meet modern design, sustainability and building-quality standards.
Achieving decarbonisation through retrofit
Many building portfolios face a real challenge in meeting upcoming net zero carbon targets and are at risk of having stranded or toxic assets. We have developed a data driven decision making toolkit – The Retrofit Toolkit to decarbonisation, which will help you to review your assets in an informed and strategic way.
Find out how we can decarbonise your assets
Harnessing the power of technology
We embrace the latest technology in the field of geomatics and reality capture, providing digital environments and immersive experiences to our clients. With a new drone in tow, our geomatics team can work with clients across the UK particularly on tricky surveys where access is difficult or impossible.
Learn more about our geomatics service
Creating strong stakeholder relationships
Our well developed community-led approach to stakeholder management means we work closely with everyone across the local area, taking them through the whole process from vision, concepts, emerging options and the preferred proposal. We maintain this relationship throughout, from design to completion.
See how we build relationships with communities