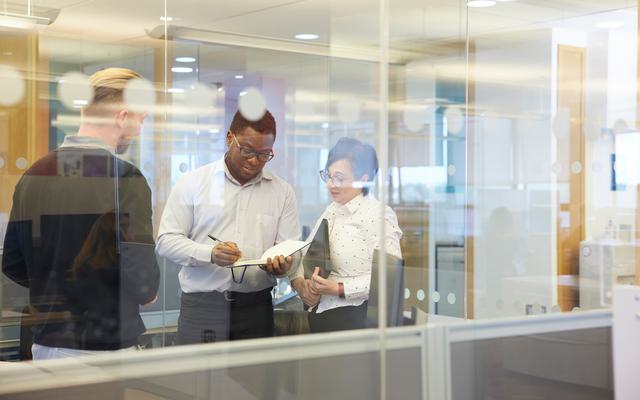 Building Surveying
Expert advice and reassurance that helps realise long-term ambitions
Our team of building surveyors are dedicated to helping clients protect, care for, and manage their properties long-term. Using decades of collective experience and specialist knowledge, we provide a full range of services designed to minimise potential challenges and keep projects on track.
With an expert eye and absolute attention to detail, we identify any issues and find opportunities for improvement across buildings of all types, size, and location. Providing in-depth reports and clear advice that clients can trust to always comply with all the latest regulations.
We take the time to really understand the ambition behind every project and can tailor our services to suit the needs of every client.
The key expertise we offer to our clients
Building surveys
Our experienced chartered building surveyors carry out a full range of surveys across buildings of all types and scales. From pre-acquisition and condition surveys for individual properties to the inspection of whole portfolios, as well as ad-hoc surveys and advice focused on specific issues.
Dilapidation and Schedules of Condition
Our team have the experience and expertise to assess and investigate claims for dilapidations for all types of buildings – providing sound advice to clients on the merits of disputed cases. We prepare and negotiate Schedules of Dilapidation, including pricing the schedule and settling the claim. As well as Schedules of Condition to assess a property at a specific point in time, such as at the commencement of ownership or leasing.
Party Wall matters
With a detailed understanding of the Party Wall Etc. Act 1996, we provide reliable and expert advice to those contemplating works or those affected by proposed works, acting for building owners and adjoining owners as appropriate and also as the agreed surveyor. We then negotiate and issue Party Wall Awards.
Defect analysis
Our varied experience across many different building types and construction methods gives us the insight needed to carry out detailed building pathology and analyse any building defects. We accurately pinpoint the cause and potential effects of any issue found, before recommending effective and practical solutions to put them right.
Expert witness
Our expert witness reports provide expert, unbiased advice on construction and property-related disputes. Addressing issues such as professional negligence in surveys, design and administration, defective building works, and buildings in disrepair. We act on behalf of landlords and tenants in dilapidations disputes and provide specialist opinion on the merits of a case in court proceedings – appearing in court as a personal representative if needed.
Links
Explore all our Services and Sectors
Team
Key Building Surveying Contacts
Contact
Interested in
learning more?
Learn more about 'Building Surveying' and other services by reaching out to one of our team
Get in touch