Keynsham Riverside View
Bath, UK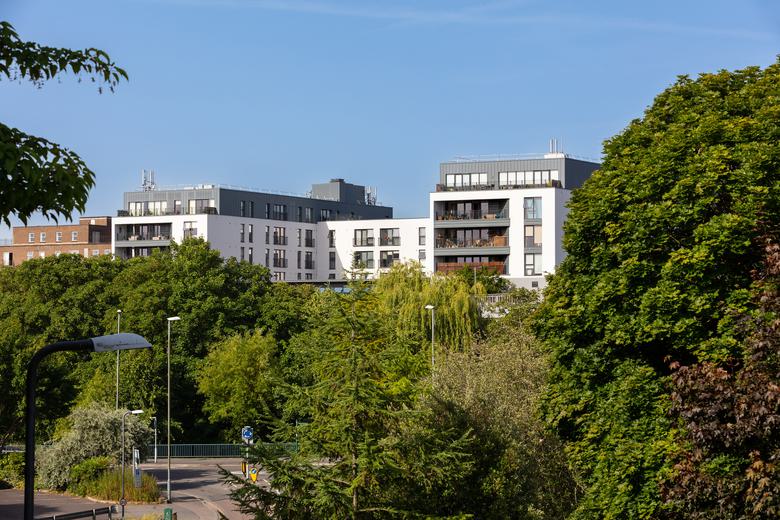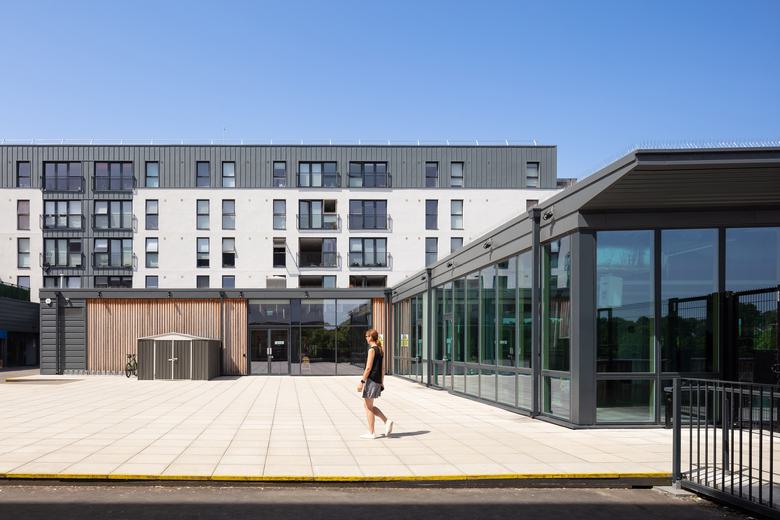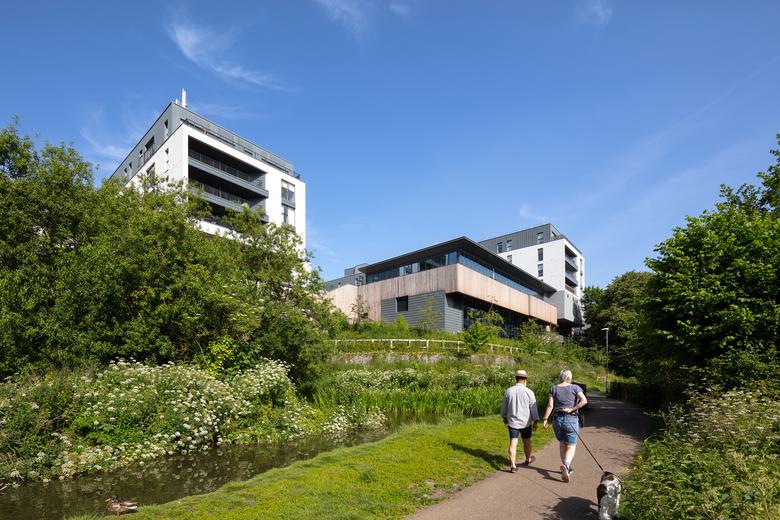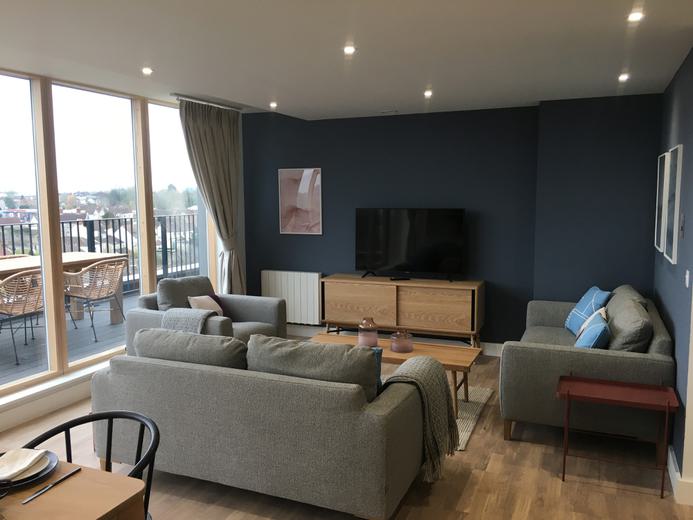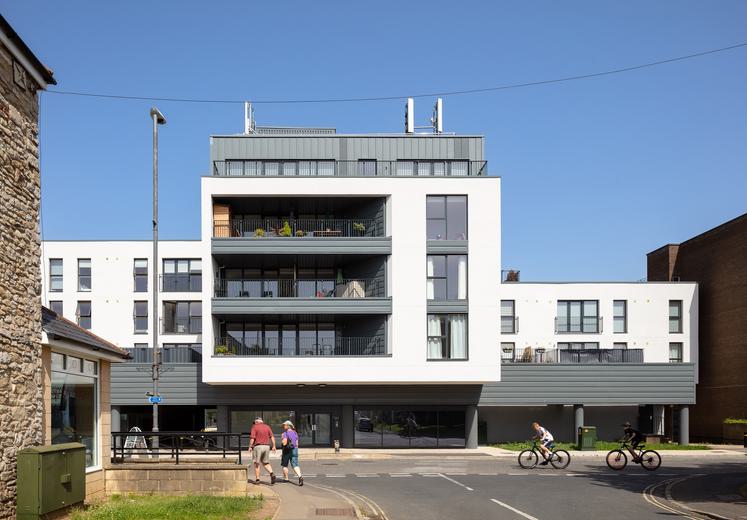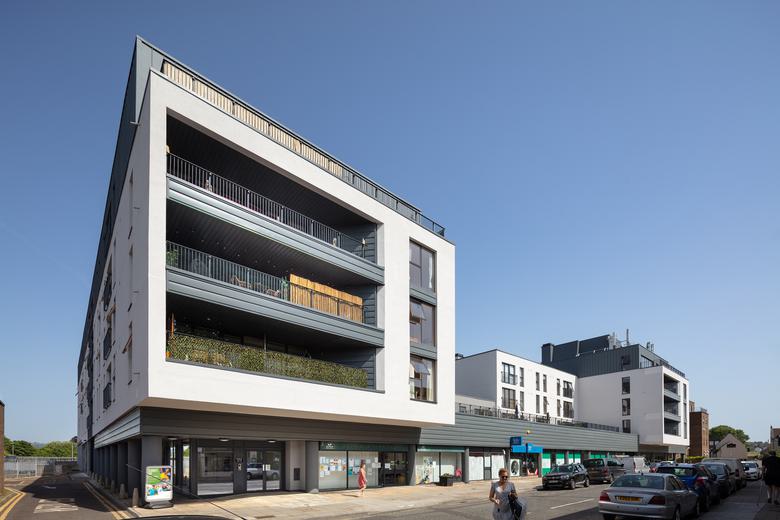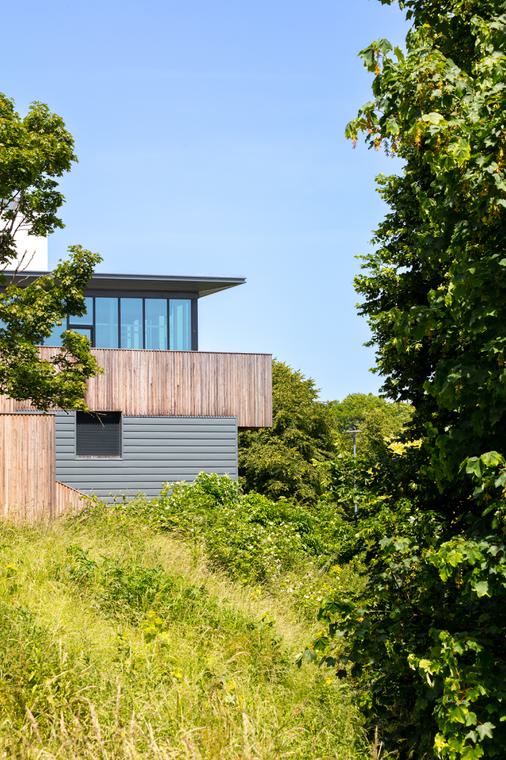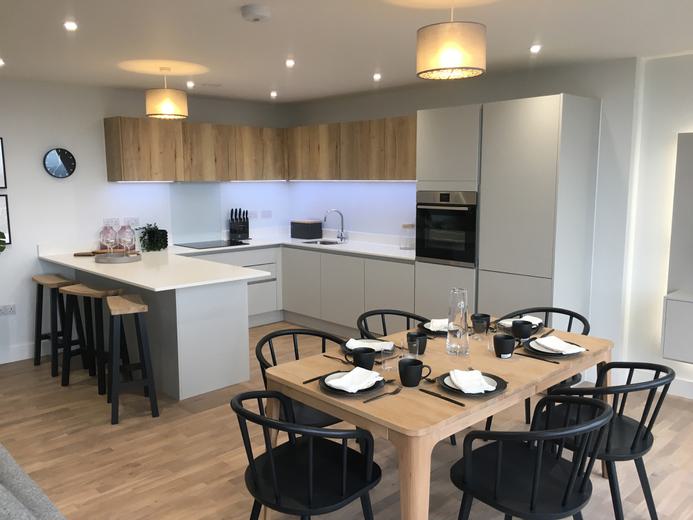 Creative reuse of vacant council offices to provide contemporary, desirable town centre living
Keynsham Riverside View provides much-needed housing for people drawn to the area by new employment opportunities provided by the nearby Keynsham Civic Centre and One-Stop-Shop. Part of the wider Keynsham regeneration scheme, we have reused the former council offices to create 95 apartments. The scheme offers low-cost housing with no compromise on luxury and location for people who wish to relocate, downsize or move onto the property ladder.
The development faces Keynsham High Street and we have upgraded and refurbished the existing retail units. We have also extended the adjacent car park to accommodate the new community.
Through stunning riverside views and a new route available into the surrounding park, residents' health and wellbeing is prioritised. As part of the development, we have also renovated and extended Keynsham Riverside Leisure Centre which sits beneath the two residential buildings.

Having retained almost all of the existing concrete structure and masonry walls during the refurbishment and by combining thermal upgrades to the building envelope with all electric low carbon heating has ensured that this is a very sustainable development.
health and wellbeing
Embracing the surrounding parkland and riverside
The development ensures connectivity with the local town whilst embracing its surroundings of green space, creating an attractive, healthy area, and more than just a place to live.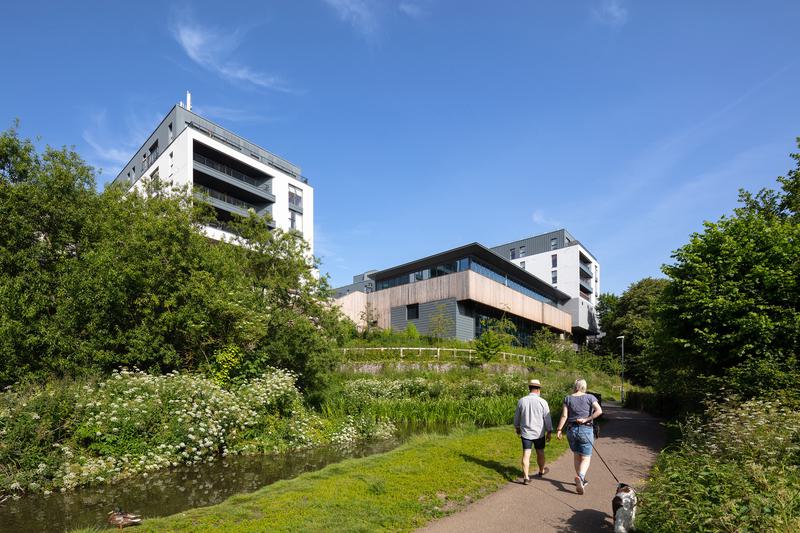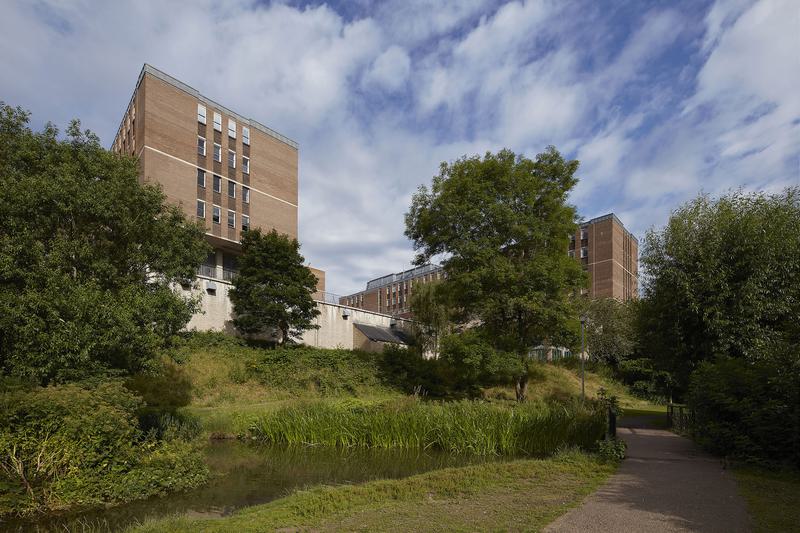 Project summary
Client
Bath and North East Somerset Council, Kier and Rydon
Awards
Bristol Property Awards 2020
Winner - Transformation
Team
Meet the team behind the project
Contact
Interested in
learning more?
Learn more about 'Keynsham Riverside View' and other projects by reaching out to one of our team
Get in touch