Project News
Exciting plans to enhance a high-rise residential block in the heart of Huddersfield are shared with the public

by AHR
We are working with Kirklees Council, leading a multidisciplinary team to deliver remodelling and enhancement works at Buxton House; a high-rise block located in the centre of Huddersfield.
To improve fire safety measures and provide enhanced living spaces, the 11-storey building, which dates back to 1968, will undergo a complete transformation.
As the Council's plans have continued to develop for the residential block, we have created draft designs for the project.
The proposed plans include a mixture of new, one and two-bed apartments. The scheme will also have an enhanced resident's ground floor lobby area with the entrance on Albion Street and a new high-speed lift stopping at every floor.
These proposals follow the Council's engagement session in 2021, where a decision was made by Cabinet and the residents living at Buxton House for the block to undergo a full remodel.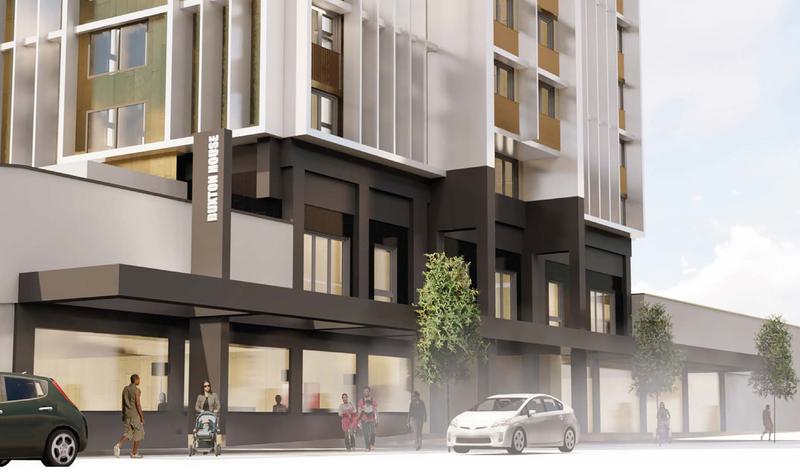 By reusing and remodelling the existing tower block, Kirklees Council are committing to bold decarbonisation initiatives. The scheme will also incorporate additional sustainability elements such as Photo Voltaic solar panels which will enable those living in Buxton House to live and run their homes efficiently.
As part of the scheme, we are also proactively working with the Council around the requirements of the Building Safety Act.
To help us shape our designs in order to meet the needs and aspirations of the residents and end users, we have held a further consultation in collaboration with Kirklees Council.
We shared the draft plans and encouraged feedback from those that attended, incorporating suggestions, such as additional storage and the provision of a communal meeting area, into our designs as a result.
Our appointment at Buxton House forms part of a large tranche of works we are undertaking with Kirklees Council as part of their wider Huddersfield Blueprint project; a ten-year vision to enhance the town centre.
Work has also started at Huddersfield's Town Hall, where we are providing a range of consultancy services, including building surveying, architectural design, lead consultant and principal designer, as well as providing advice as Conservation Architects. We have also provided geomatics services such as measured surveys to provide 2D and BIM models.
Work is centred around the sensitive restoration to reinstate the historic, Grade II Listed building back to its former glory and includes roofing works, stone repairs and the replacement of rainwater goods.
Projects at the Town Hall and Buxton House follow successful schemes at The George Hotel (Phase 2), the Estate Buildings and the Byram Arcade which are now complete.

---
We are passionate about shaping comfortable, community-driven living spaces where people can thrive. Explore more of our residential projects by clicking here.
Posted on:
Aug 22nd 2023
Topics: