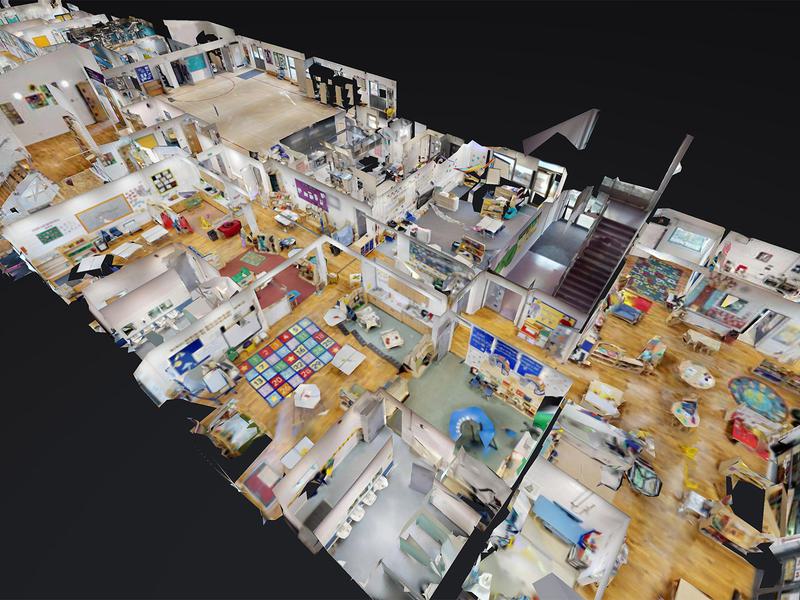 Thought Leadership
Building a clear picture of education estates

by Lee McDougall
Director, Building Consultancy
Good estate management in schools is crucial, but as budgets tighten, maintaining a high-quality learning environment can be a challenge. Estate managers must embrace new technology to streamline estate audits and ensure learning environments are fit-for-purpose.
Funding restraints have meant many schools have had to rein back on their teaching environments. However, maintaining high-quality facilities is still crucial to meeting health and safety requirements and providing the best spaces for pupils to learn and teachers to teach. One important aspect of this is making sure the school building itself remains in a good condition, which requires good estate management.
Some schools will have dedicated estate managers to ensure their building and grounds are maintained to a high standard but this is not always true for smaller schools. Good estate management isn't easy – particularly when funds are running low to make any required improvements.
Government support
The Government recognised the challenges faced by schools to stay on top of their estates, so in 2018 it launched its 'Good estate management for schools' toolkit – a dedicated guide to help schools, academies and trusts maintain good estate management.
The toolkit covers aspects ranging from strategic estate management and maintenance, through to help with land and buildings and energy and water management. The aim of the guide is to help schools maintain a high-quality environment for pupils within budget and it puts a particular emphasis on the importance of good quality data – stating that efficient management is dependent on the availability of good data, collected in a format that allows for meaningful interpretation.
Good data management can help schools make strategic informed decisions when forward planning, measure the current performance of the estate as well as allowing schools to effectively manage projects should work be carried out. It helps ensure that a school's budget is used in the most effective way, making sure the most pressing issues are dealt with immediately and no funds are allocated on unnecessary building work.
Making best use of data
For estate managers, however, capturing this data can often be a challenge. Old manual records held on the condition of their estate could be outdated and incorrect, creating a situation where emerging issues could be overlooked leading to costly repair work being required at a later date. However, there are systems that can help.
Scanning technology, such as Rapid Capture, can gather accurate data for measured building surveys and condition surveys much more quickly than is possible through traditional surveying techniques. This, in turn, means that survey data can be collected with minimal disruption to staff and pupils.
The technology itself provides significant added value when compared to traditional surveys by providing low-cost 3D imagery, fly-throughs and schematic plans in a short time frame. It also allows estate managers to view the current state of their school building through virtual tours. These tours can also go some way in helping estate managers to justify to school leadership teams, pupils and even parents why building work is required, as the virtual tours can be easily shared and viewed online.
As the output resides entirely in the cloud, entire estate teams, partnering building firms and relevant third parties can access the imagery and data from any PC, tablet or smart phone, allowing for seamless communication between everyone involved.
Creating this single point of reliable information for survey data on buildings across a school's estate means that information on previous work can be accessed quickly and easily, removing many of the challenges and pitfalls created through manual record keeping. It allows for information gathered through future surveys to be added seamlessly, making the process of keeping survey records up to date much easier.
Making the step to digital
Despite tightening budgets, schools are still expected to uphold the highest of standards with regards to their estates and learning environment for pupils. For estate managers, this will mean making best use of the tools available to them to ensure required work is carried out in a timely and budget-friendly manner.
While scanning technologies and rapid capture tools may seem complex, the benefits of using such systems are much greater. Digital tools like these are already helping other sectors, it's just a matter of time until they become commonplace in education.
Posted on:
Apr 15th 2020
Topics: