Greetland Academy
Halifax, UK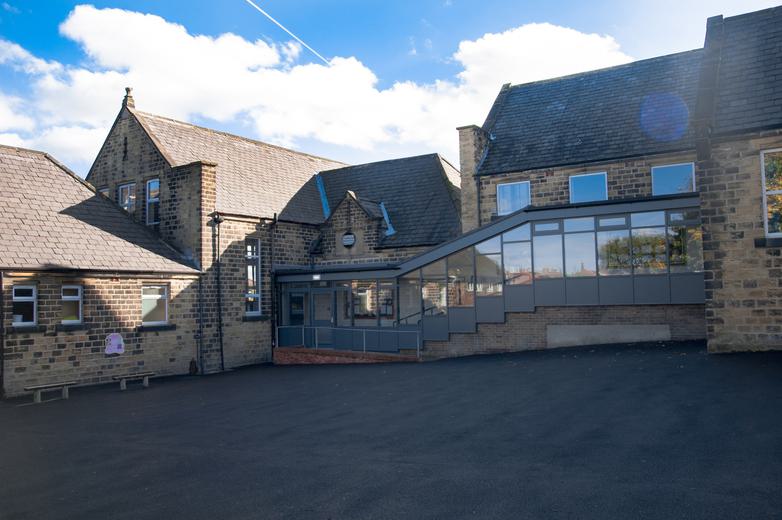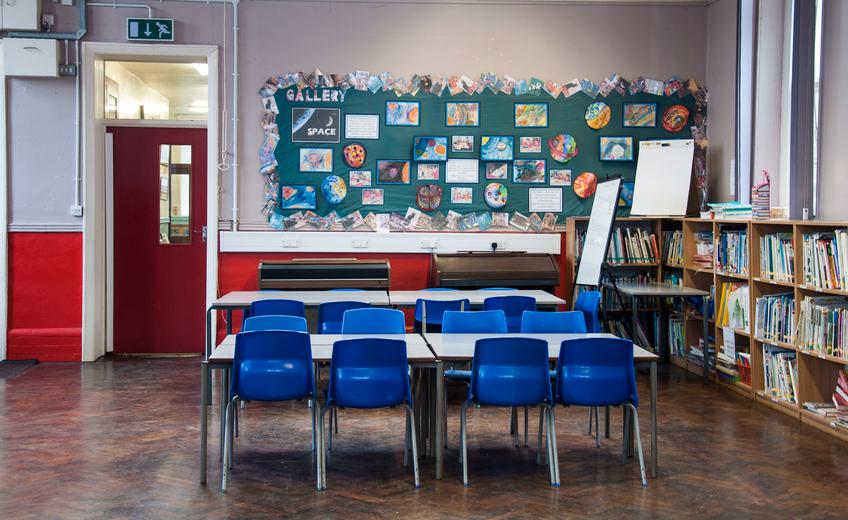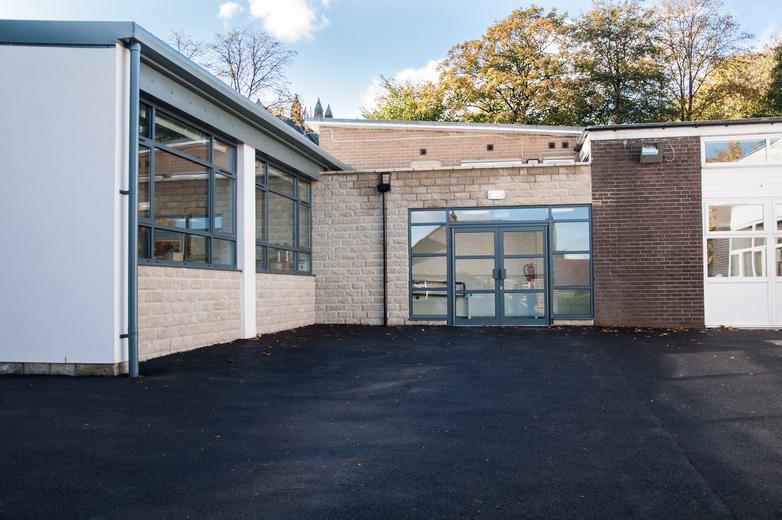 School refurbishment to increase safety, improve accessibility and create new facilities
We worked alongside Greetland Academy to prepare a bid for funding from the Academies Capital Maintenance Fund. Following the achievement of a successful grant, we were appointed to carry out proposals, designs, and acted as project manager for three projects.
The first scheme involved the refurbishment of an existing dilapidated glazed corridor. The corridor had a felt-covered flat roof and was constructed using timber curtain walling. We removed asbestos and ensured replacement of the glazed elements and roof covering.
The second project included the construction of a new corridor, linking two existing buildings to create easier access between the main school building and gym.
This also enabled the creation of additional teaching space for small groups.
The third scheme was the remodelling of the Year three toilets to rationalise the existing space, allowing the development of a new cloakroom and pupil entrance. Associated redecoration works were carried out, and refurbishment of finishes to improve toilet hygiene.
Throughout the duration of each scheme, we ensured minimal disruption to staff and pupils, carrying out work during the set contract period. We completed all the works in the agreed timescales and to a high-standard.
Team
Meet the team behind the project
Contact
Interested in
learning more?
Learn more about 'Greetland Academy' and other projects by reaching out to one of our team
Get in touch