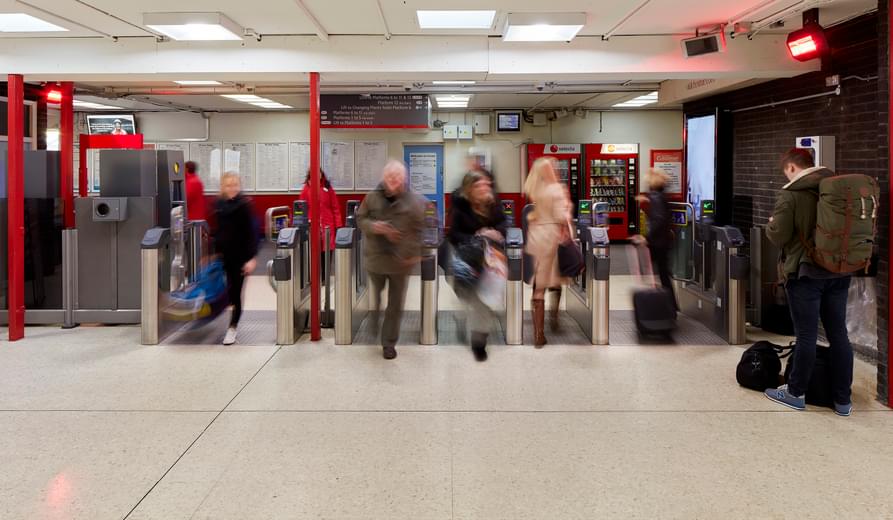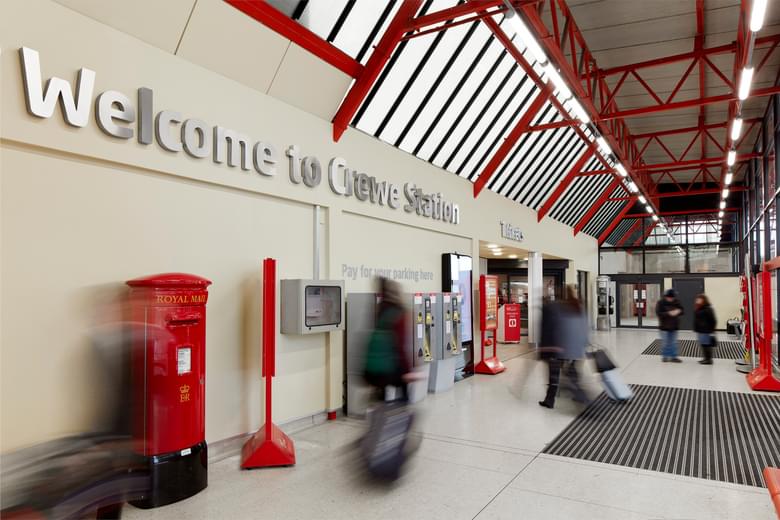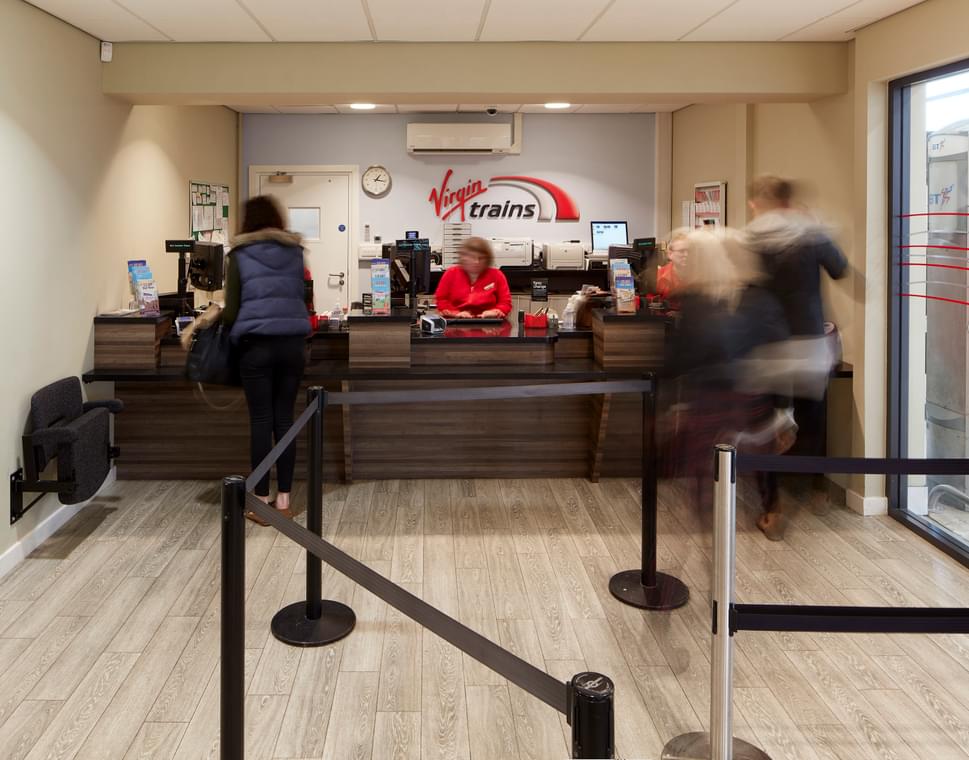 Modernising a 1980s station to improve customer experience
Our building consultancy team was commissioned by Virgin Trains to complete a range of enhancements at Crewe Station. Virgin Trains wanted to modernise the station, providing an aesthetic uplift to the main entrance and concourse areas, originally constructed in 1983.
Ease of use and ability to meet customer needs was a key consideration for us and Virgin Trains. We proposed the installation of automatic gatelines based on footfall modelling, new customer information screens, and ticket vending machines. We also suggested the installation of a modern, customer focused ticket office with future workstation and touchdown areas.
The project was carried out as a wider package of schemes across eight stations, and ran from conception to final handover.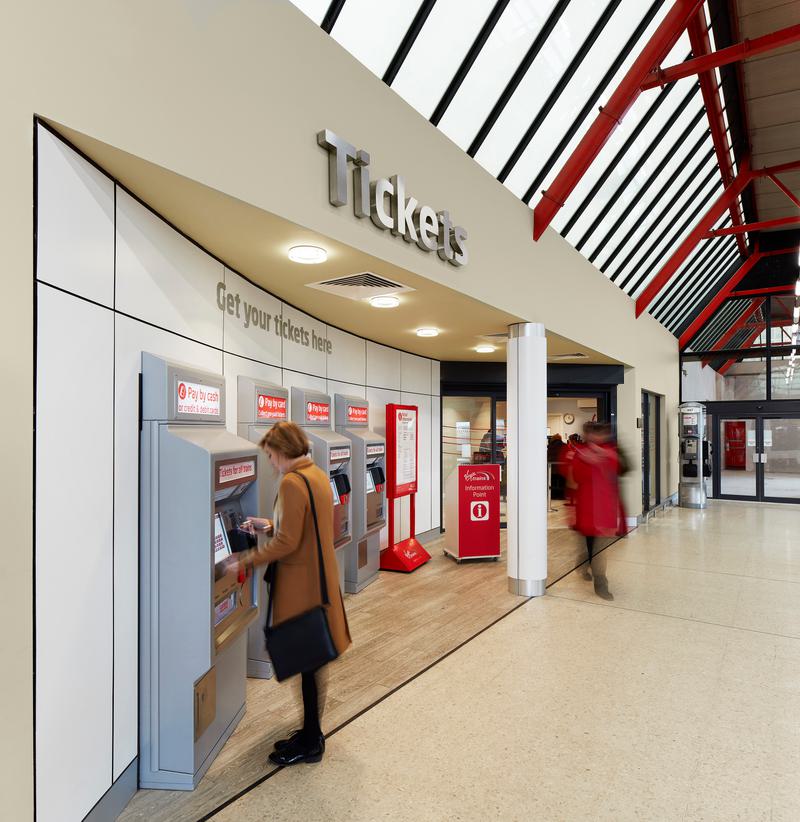 Managing risk to deliver measurable benefits
Works at the station followed gateline surveys carried out at Crewe Station a number of years earlier.
We were responsible for minimising and managing elements of risk that could pose issues to the project, particularly around cost. We created a robust and efficient cost plan that delivered measurable benefits to the station environment and travelling public.
All public and staff areas were refurbished with works to the floor, ceiling and wall finishes, and rationalising poorly-implemented historic cabling. We also ensured provision for two retail space to the primary entrance and concourse areas, increasing revenue.
The project had a construction value of £1.2m, and was completed on time, within budget, and to the highest quality standards.
Team
Meet the team behind the project
Contact
Interested in
learning more?
Learn more about 'Crewe Station' and other projects by reaching out to one of our team
Get in touch