Stoke-on-Trent Railway Station
Stoke, UK
Modernising a Grade II-listed station while retaining historic features
Originally built between 1846 and 1848, the Grade II-listed Stoke on Trent Station was designed by H.A Hunt in a Neo-Jacobean Manor House style. The station has seen structural additions and part-refurbishments over the last 170 years, with some spaces falling into a disused and dilapidated condition.
We were commissioned to create a new entrance and automatic ticket gate facility to the west side of the station, incorporating a new retail offer.
Our design proposed refurbishment to the station's west side included the formation of a new entrance. This side of the station was largely disused and in a dilapidated condition.
We were involved in the project throughout GRIP stages 1-8, including the initial design phases, progressing through to outline design and feasibility. We later completed detailed design and project management through to completion and acted as Principal Designer.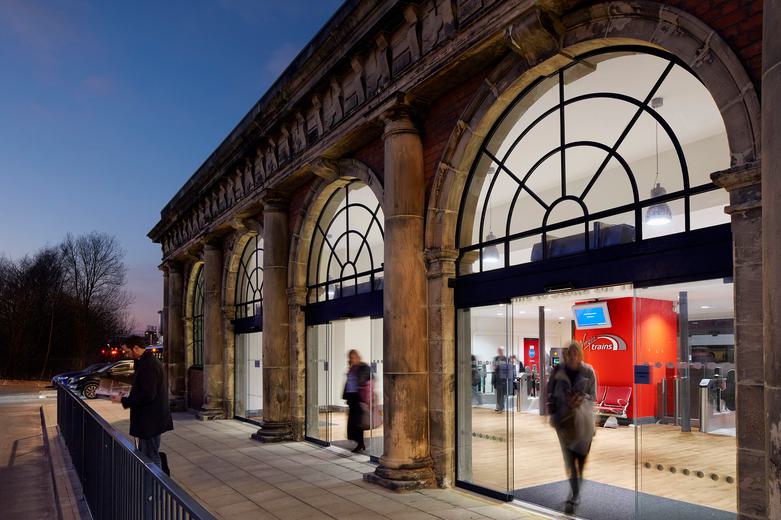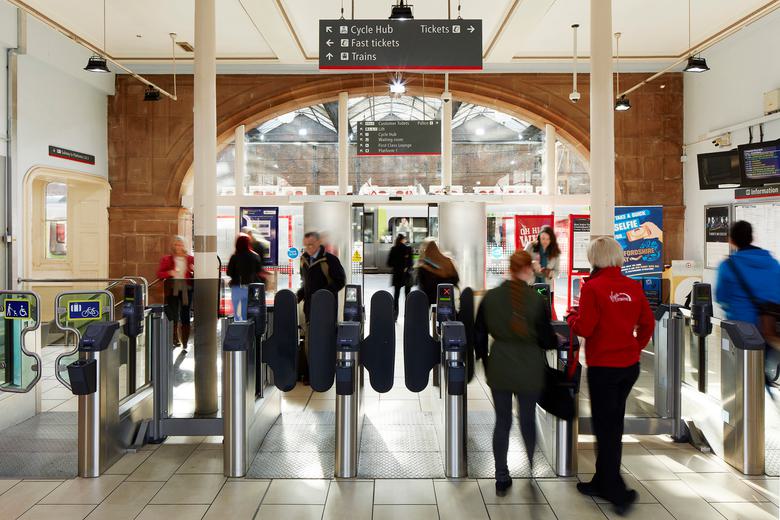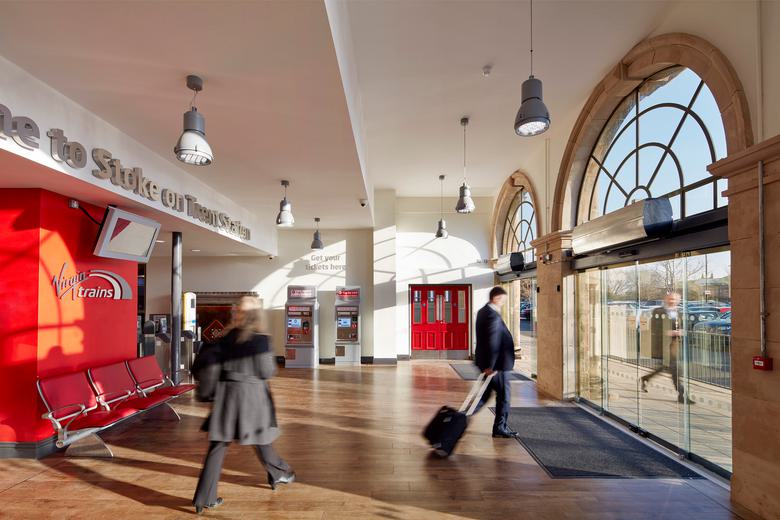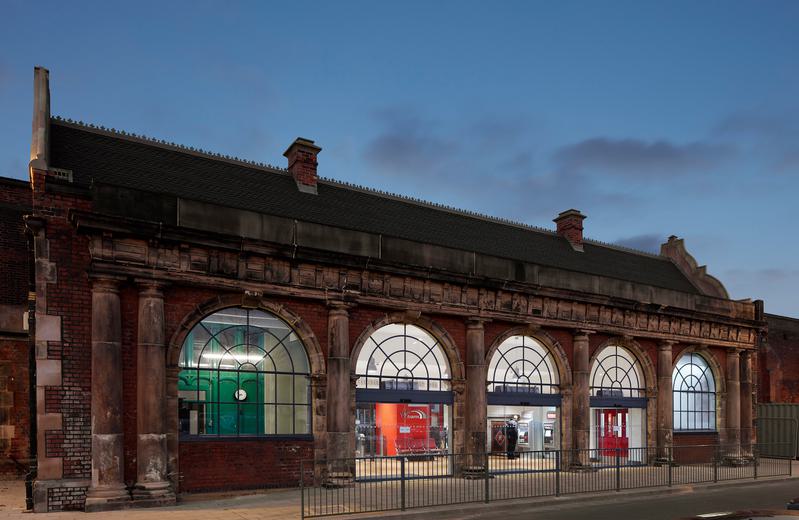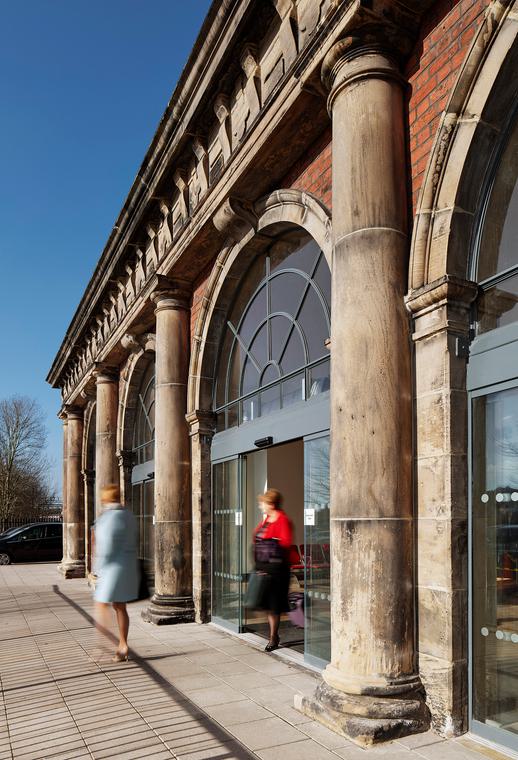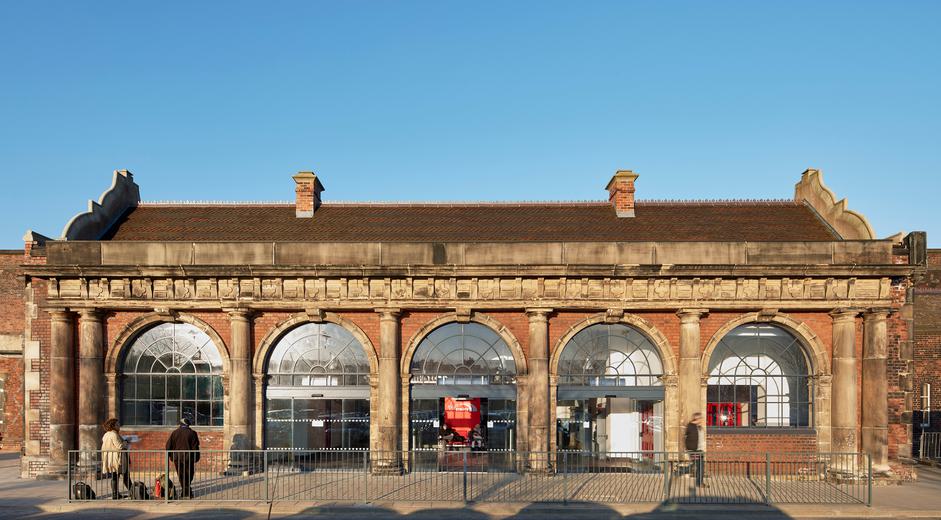 Undertaking refurbishments to high standards
The works included the relocation of the Station Manager and Customer Service offices, refurbishment of the waiting room, and a new ticket hall. We fitted automatic ticket gates into the original arched entrances of both the existing ticket hall at Platform 1, and the new ticket hall at Platform 2. A shell and core retail unit was provided at the Platform 2 side of the station, ready for tenant fit-out.
Conservation of the listed building's features were key; we worked to retain historical and architectural features of the building and ensured that Listed Building Consent was gained. Prior to the project the west side of the station had mainly been used for storage; now it has been altered and fully restored, featuring an original gothic style fireplace and areas of Minton tiled floors.
We minimised disruption to members of the public using the station by closely coordinating with passenger movement to ensure that access to Platform 2 was maintained throughout project duration.
We created improved and secure access into the station , with easy access to train ticket sales facilities, travel information, and the retail offering.
Sustainability and environmental factors were also a key focus and we used LED lighting where possible. By implementing 3D visual design we illustrated the concept designs, which was then used for customer notices during construction.
The project was partly funded by NSIP (Nationally Significant Infrastructure Projects) and a £70,000 grant from the Railway Heritage Trust. We are proud to have won the Operational Enhancement Award at the National Railway Heritage Awards, following a recommendation by a Railway Heritage Trust representative.
Team
Meet the team behind the project
Contact
Interested in
learning more?
Learn more about 'Stoke-on-Trent Railway Station' and other projects by reaching out to one of our team
Get in touch