Kings Cross First Class Lounge
London, UK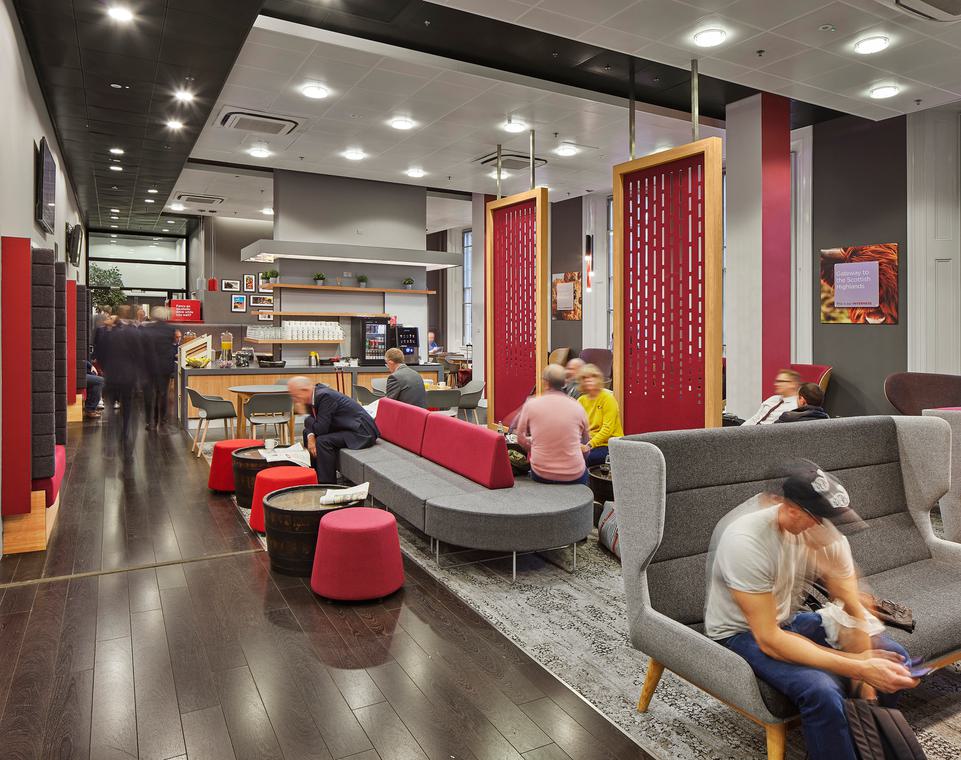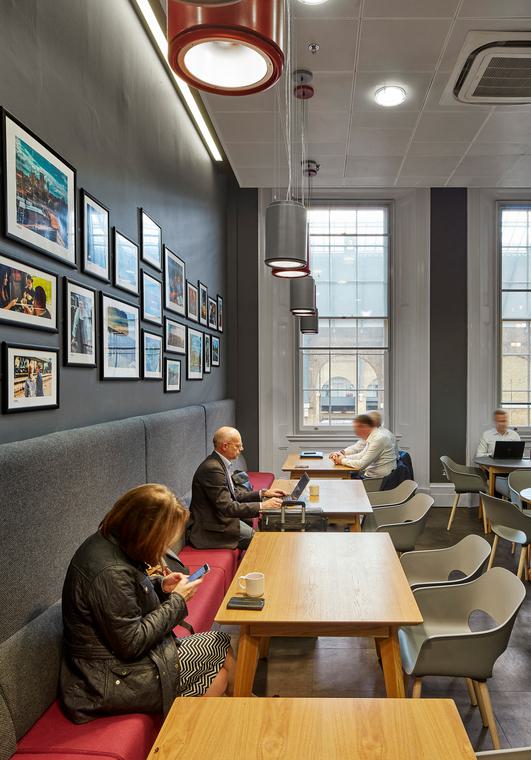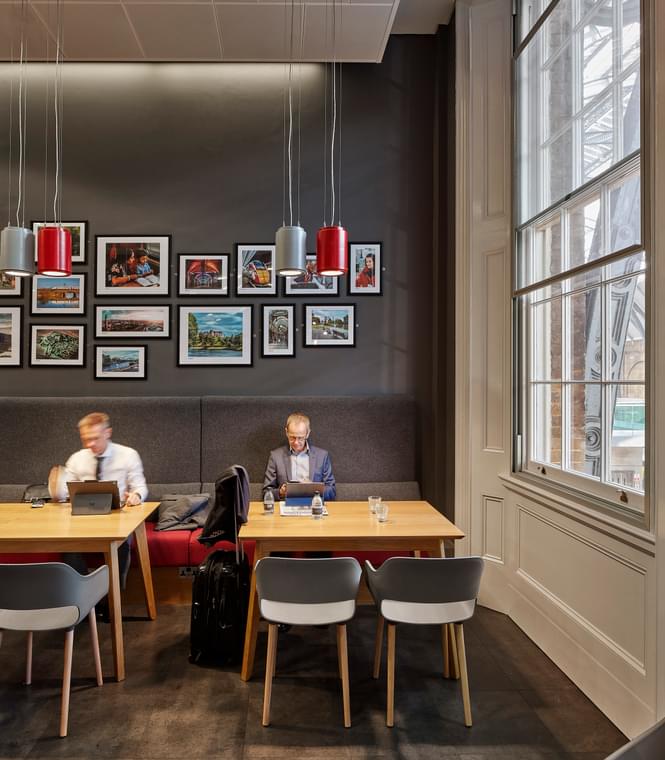 Rebranding the first-class lounge while preserving heritage
Our building consultancy team provided interior design services for the refurbishment of Kings Cross Station's first-class lounge to represent the East Coast rail operator's branding.
Previously occupied by another company, the lounge did not reflect the company's image, and needed a full redecoration. This included new furniture and flooring, as well as refurbishments to the lounge facilities and catering provision.
Kings Cross Station is also Grade I listed; we ensured that the refurbishment was sympathetic to the heritage of the building and that key features were retained, including the original windows and skirting boards.
Throughout the project, we worked closely with the operator's branding and customer experience teams to ensure that our designs properly represented the their image. We adopted a zoned approach to incorporate a work area, a quiet zone, and general seating.
Team
Meet the team behind the project
Contact
Interested in
learning more?
Learn more about 'Kings Cross First Class Lounge' and other projects by reaching out to one of our team
Get in touch