Kings Cross Family Lounge
London, UK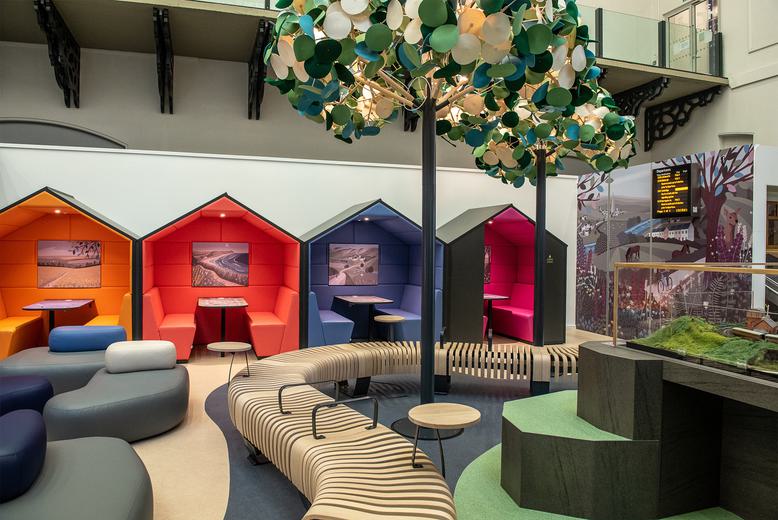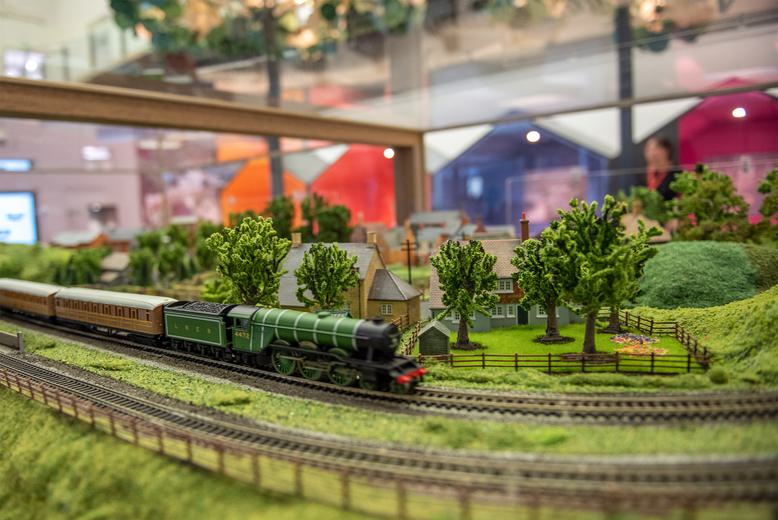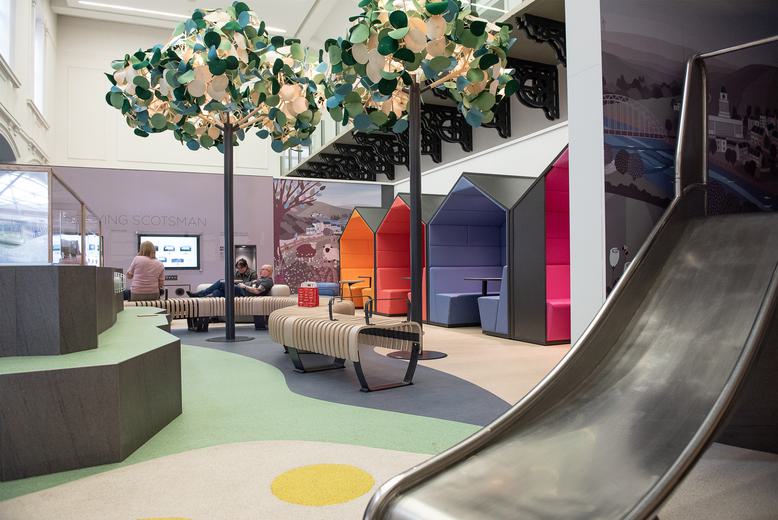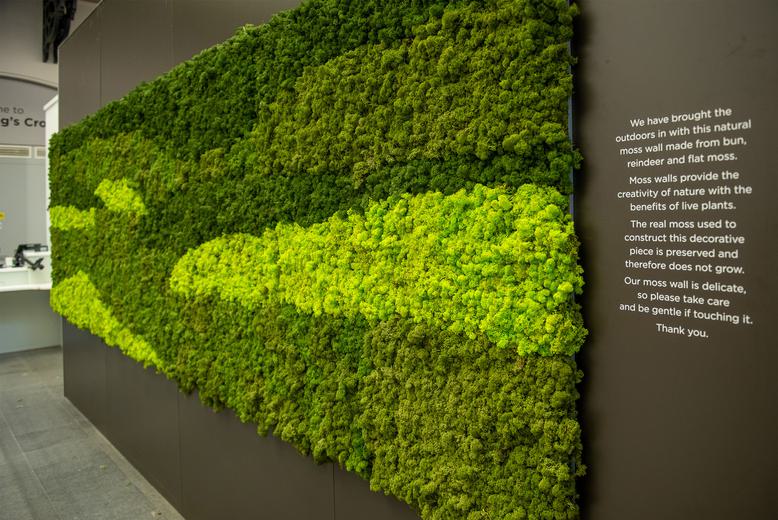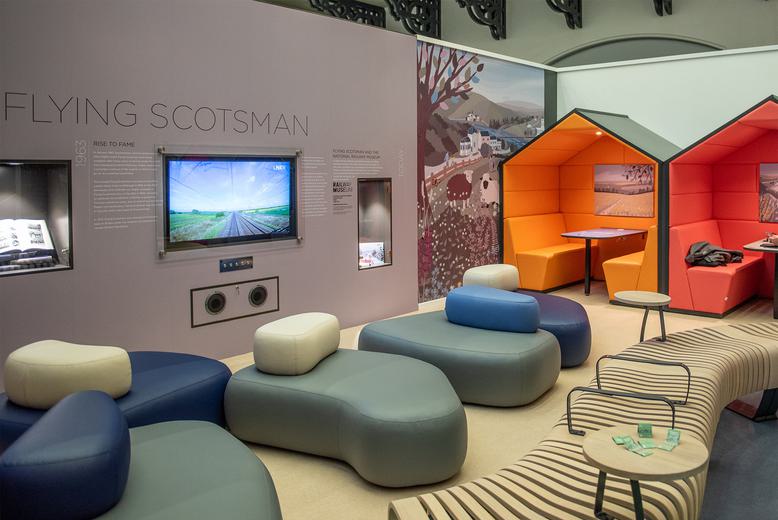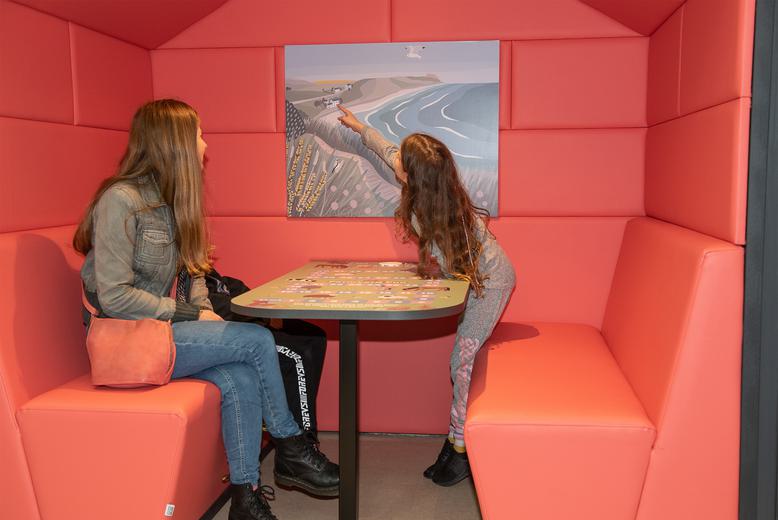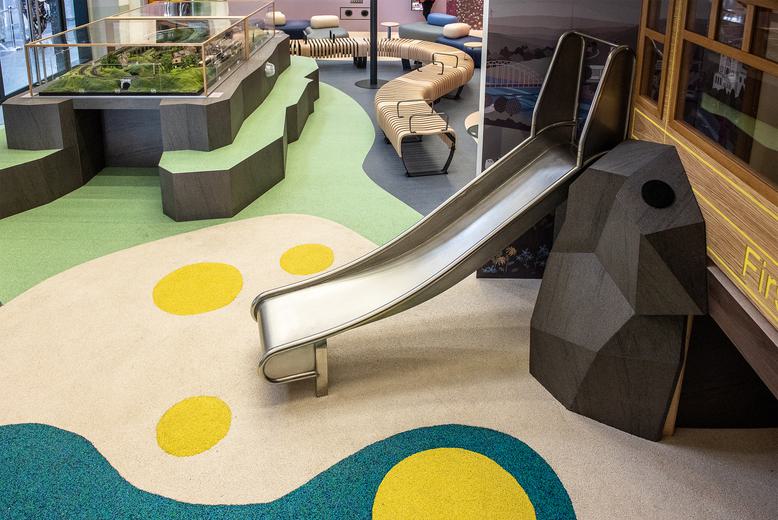 Family-friendly spaces inspired by heritage
The first of its kind on the UK rail network, the Family Lounge at King's Cross Station creates a spacious, comfortable waiting area for young families. The space aims to reduce the stress of travelling for parents, with a breastfeeding area offering new mums their privacy and providing a mixture of playful features and activities to keep children entertained.
Our building consultancy team provided lead consultant, principal designer, and interior design services for the new lounge. Inspired by the history of train travel, and the Grade I Listed station building, the new dynamic space remains true to its surroundings.

Interior design influenced by nature
We took inspiration from the landscapes viewed during a train journey, from beaches to mountains and woodlands, to hamlets and cities. Introducing a specially commissioned mural into the space which depicts scenes one may see on route.
Our design brings the outside in, creating a link to the environmental benefits of sustainable travel through the use of natural materials, acoustic trees and a living moss wall that separates the lounge from the travel centre.
Education is embedded throughout the space, encouraging families to learn and explore railways together through play.

Our transformation provides a play train with built in slide, interactive display screens, a detailed Hornby trainset, penny press and cosy huts with old fashioned board games printed onto the table tops.
We additionally created a knowledge wall to display exhibits loaned from the National Railway Museum, with information about the stations, trains and historic people associated with the railway.
Throughout the project, we worked closely with the train operating company and station staff to make sure we represented their vision and requirements for the lounge but also fulfilled the needs of the families and station teams who use it.

Team
Meet the team behind the project
Contact
Interested in
learning more?
Learn more about 'Kings Cross Family Lounge' and other projects by reaching out to one of our team
Get in touch