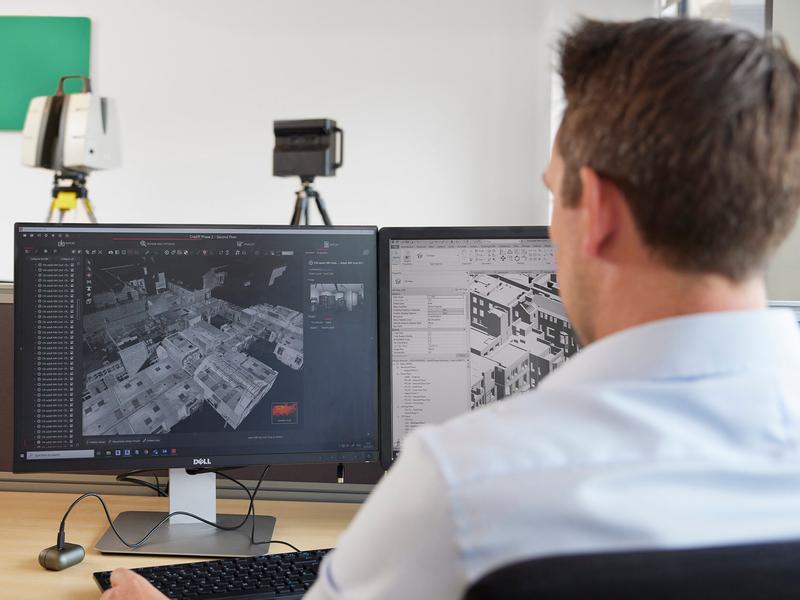 Thought Leadership
Digital twins: improving safety with smart technology

by Lee McDougall
Director, Building Consultancy
Owners of high-rise buildings are under intense scrutiny to improve safety for residents, and new technologies like the digital twin can play an important role in achieving that.
We look at how a digital twin can be applied in a high-rise property to give owners a better understanding of their buildings and ultimately improve safety for their residents.
The construction industry has made encouraging strides in adopting new technologies over the past few years. The sector's come a long way since the introduction of BIM and there's a clear push towards a digital future, with companies introducing entirely new ways of working centred around innovative technologies.
The benefits of utilising technology have been clear to see. BIM, for instance, is a great example of a digital tool that has enabled a more efficient, accurate and cost-effective way of working. Meanwhile digital technologies continue to prove invaluable in improving safety both during construction and the lifetime of the building.
Building safety
The safety and longevity of buildings are under constant scrutiny, as they rightly should be. Buildings play a major role in society and their end user's safety will always remain paramount, which is now of particular importance for the housing sector.
Since the Hackitt Review, the safety of residential buildings has been propelled into the spotlight and high-rise buildings in particular have faced greater analysis to improve resident safety. The report recommends that digital records of existing buildings should be maintained and would form the basis of assessing and ensuring safety. For existing high-rise buildings, technology like the digital twin could play an important role in this.
A digital twin is a digital representation of the physical asset. Rather than just containing static construction information as a BIM, it also provides live feedback from the various components used in its makeup. The concept originated in the automotive industry to allow designers to create digital prototypes of vehicles, but now the benefits are increasingly being realised by the construction industry.
Managing data
Digital twins gather large swathes of data on how different elements of a building are used – from utilities to fire safety – to help building owners predict potential maintenance issues and save money in the process. In essence the building becomes a living breathing thing. This can give property owners a true picture of how their building is performing while notifying estate teams of potential maintenance issues long before a manual inspection may discover the issue.
For example, a high-rise development comprising three blocks may have an entirely centralised boiler system servicing all three buildings. If an element of the boiler was to start performing below optimum efficiency, the digital twin technology would alert the maintenance team at the earliest possible stage, mitigating costly and time-consuming repairs.
As a result, the technology could prove to be invaluable for estate teams. The ability to alert teams when certain systems are in need of repair means those teams no longer need to be on site carrying out maintenance checks and can instead work remotely and across multiple sites. In the wake of the coronavirus pandemic and the government's lockdown measures, benefits like these allow teams to ensure resident safety is maintained alongside staff safety.
Housing won't be the first to benefit from the digital twin technology. The healthcare and higher education industries have long been using these systems to help manage and maintain their estates, and the housing sector should certainly consider the potential of what a digital twin can offer.
While technology adoption in residential – and the entire construction industry – has been promising over the last couple of years, there is still so much more for the sector to uncover. Technologies like digital twins are here to stay and the sector will only benefit from it.
Posted on:
May 29th 2020
Topics: