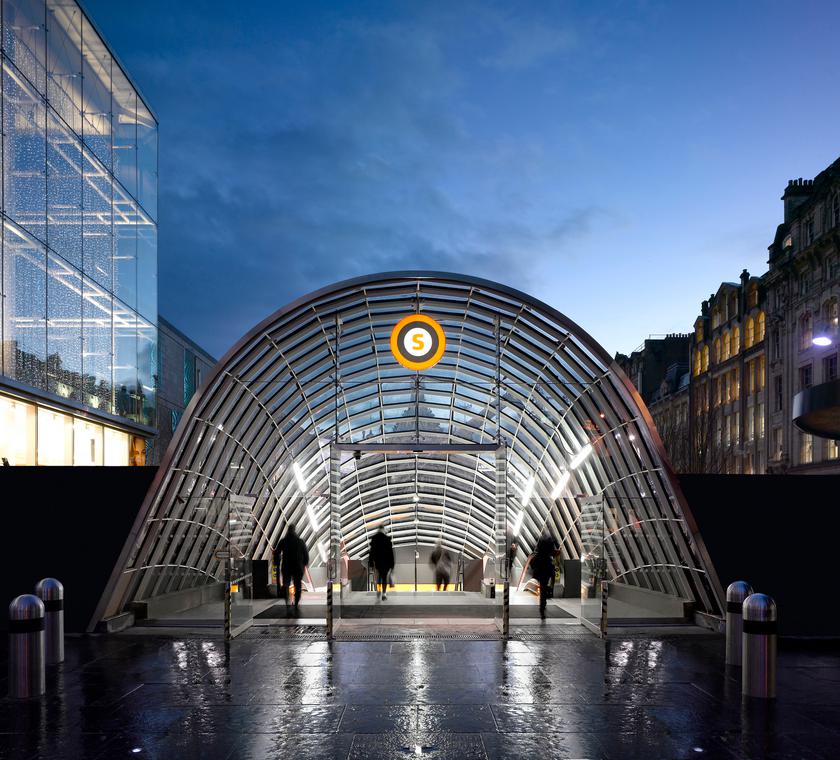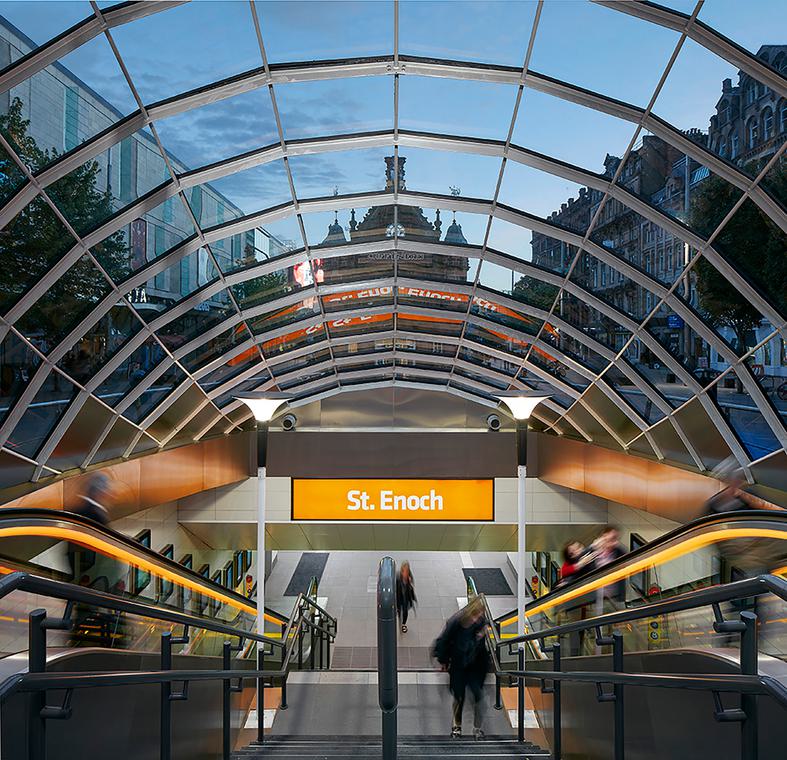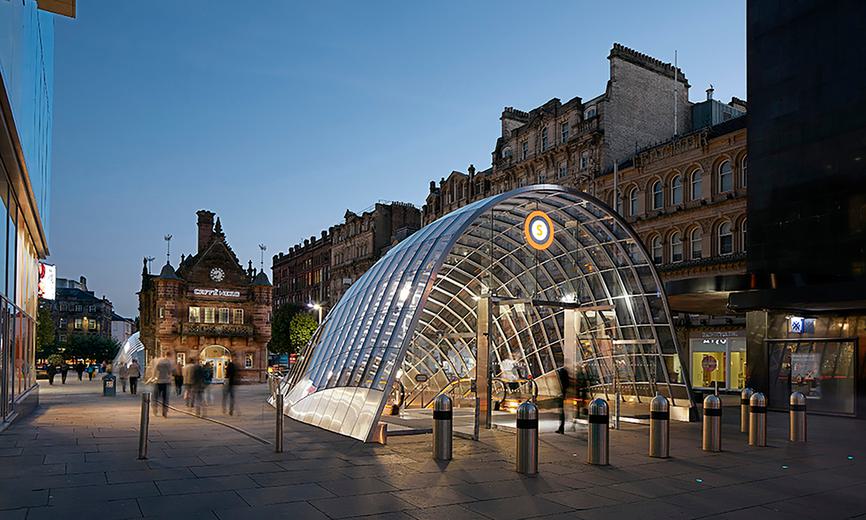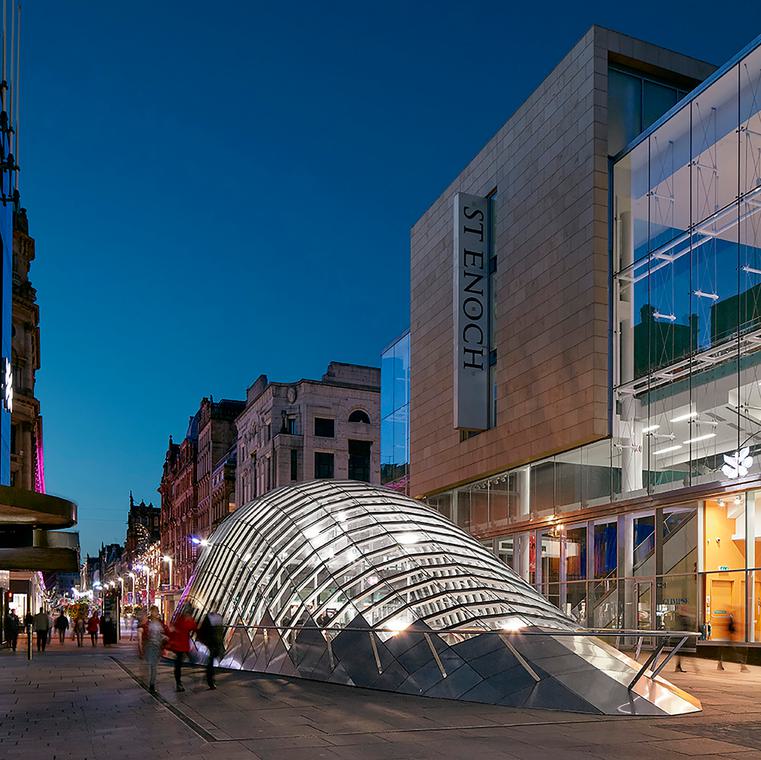 Regenerative transport design improving passenger experience
Part of the Strathclyde Partnership for Transport (SPT) Subway Refurbishment Modernisation Programme, this project provides new subway entrances to improve accessibility and create a more positive journey experience.
As one of seven projects under the SPT Programme, this station is of historic significance. Having modernised the subway some 40 years ago, our understanding of the project enabled us to employ innovative phasing, to balance the challenges of working on a live site whilst ensuring minimal disruption to passengers and staff.
Sitting within a key city centre location, stakeholder engagement proved vital to ensure that the designs would fit comfortably within the city's long-term regeneration plan.
A positive link between the station and the wider urban realm was created, through the history of the city informing the design. From the regular hemispherical cross section of a conventional design we have stretched the arch vertically into a more graceful and elegant shape. Visually delicate, the structure has a filigree aesthetic derived from 19th century structures in which Glasgow excelled – glasshouses, station roofs and palm houses in cast and wrought iron which were exported from the Clyde all over the world.
The works also included the complete internal refurbishment of concourse, ticketing, back of house areas, platforms and services systems.
Project summary
Client
Strathclyde Partnership for Transport
Awards
Scottish Design Awards 2016 Shortlisted Regeneration Category
Team
Meet the team behind the project
Contact
Interested in
learning more?
Learn more about 'St Enoch' and other projects by reaching out to one of our team
Get in touch