Govan Subway and Bus Interchange
Govan, UK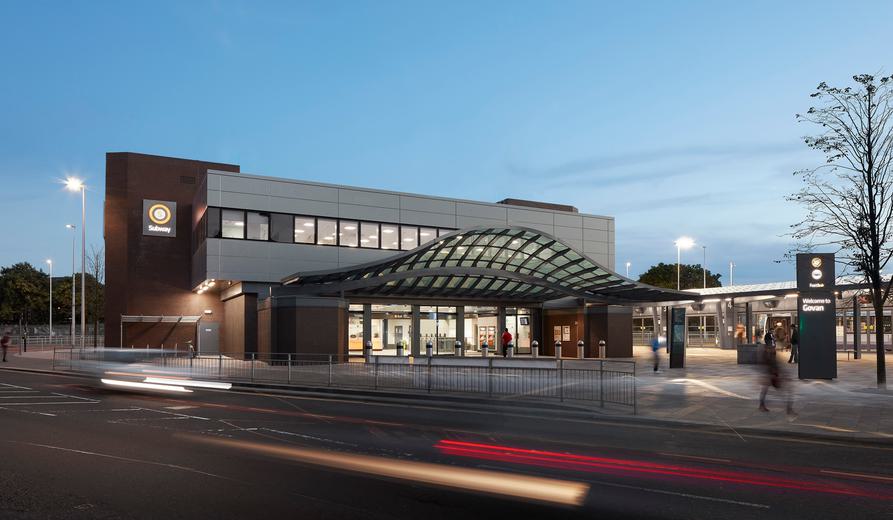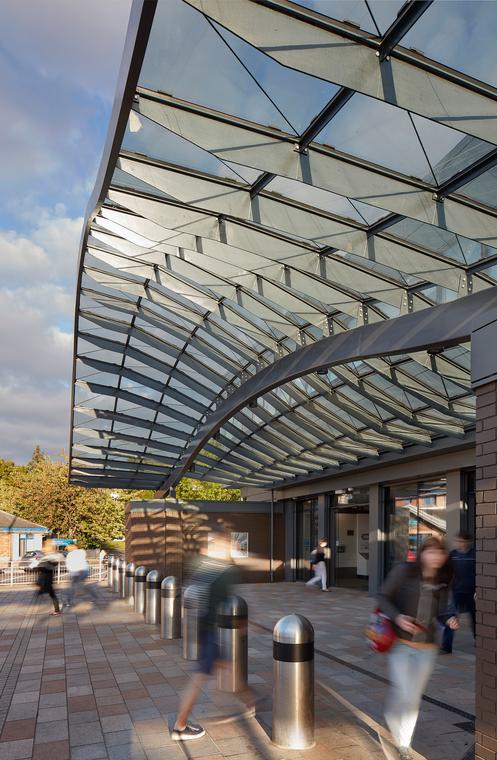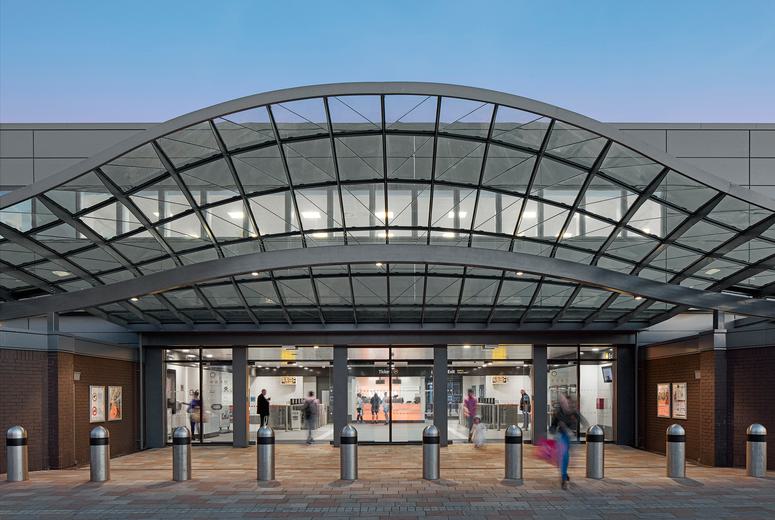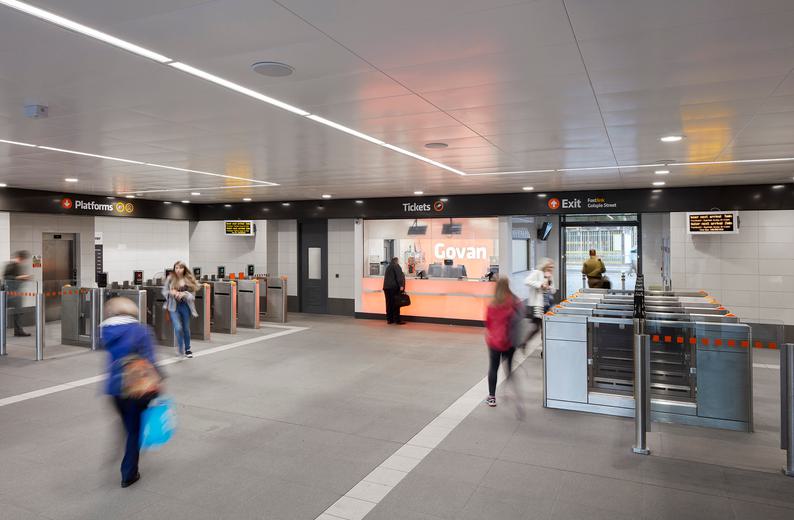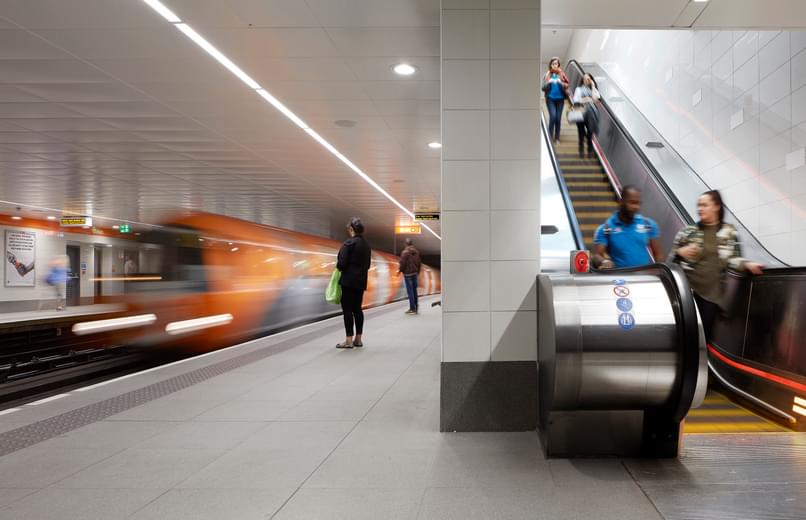 Revitalising a 1970s subway station to improve the passenger experience
One of seven projects under our wider Glasgow Subway Modernisation work for Strathclyde Partnership for Transport (SPT), the Govan Interchange provides a refurbished subway and bus station to enhance passenger experience and perception of the Interchange.

Working closely with a local community action group, we shared our design proposals to gain their feedback. The face lift of the existing 1970s building ensures it fits well within its surroundings, meeting the transport needs of an evolving city.
We opened the ground level facade to create a link between the public realm and the subway station, encouraging people to use the service. The addition of large complex curved glazed canopies above entrances invite the public in and provide a much-improved sheltered link with the integrated bus station. New lifts, finishes, lighting, and way finding signage, create a simple but ambient environment which greatly improved the public experience of the Interchange.
The project also addressed the demands of holding the Commonwealth Games in Glasgow and amended bus services for the new Queen Elizabeth University Hospital.
Our work also included the space plan and fit-out the 1st floor office area, including a mock-up subway station concourse and ticket area for staff training.
Project summary
Location
Glasgow, G51 2YL
Client
Strathclyde Partnership for Transport
Awards
Scottish Transport Awards 2018
Winner - Integrated Transport Project of the Year
Team
Meet the team behind the project
Contact
Interested in
learning more?
Learn more about 'Govan Subway and Bus Interchange' and other projects by reaching out to one of our team
Get in touch