Altrincham Transport Interchange
Altrincham, UK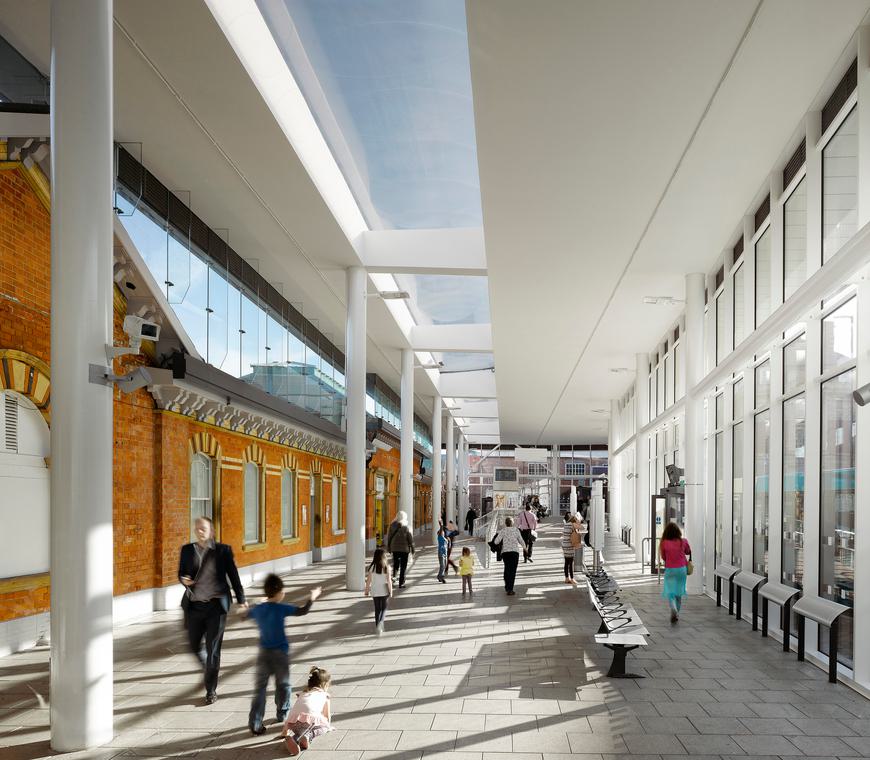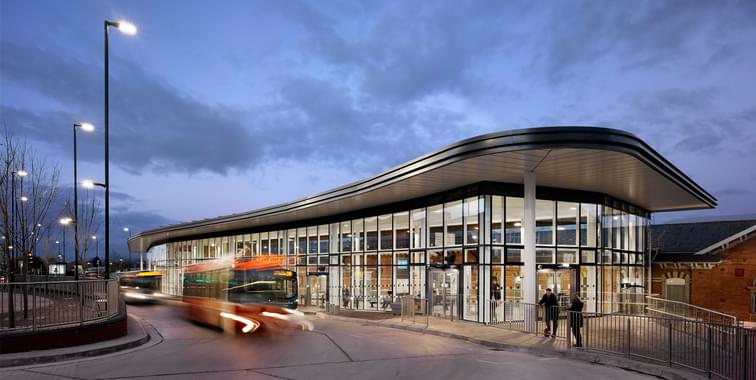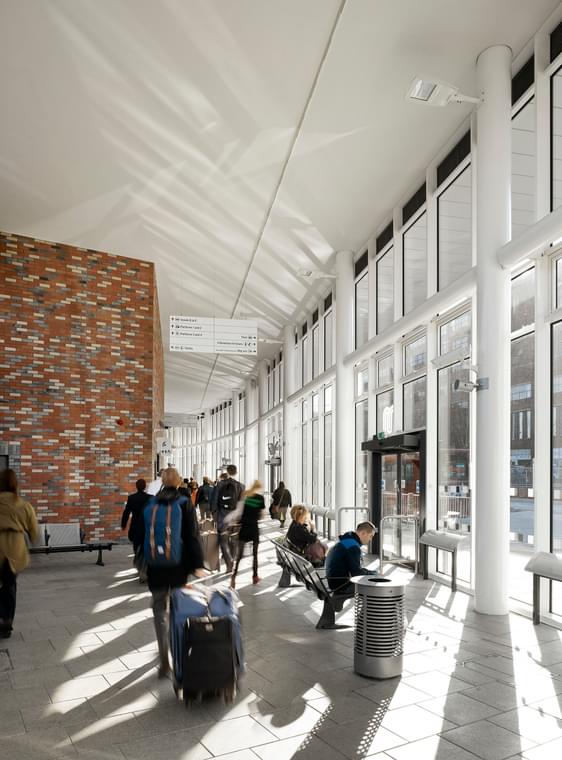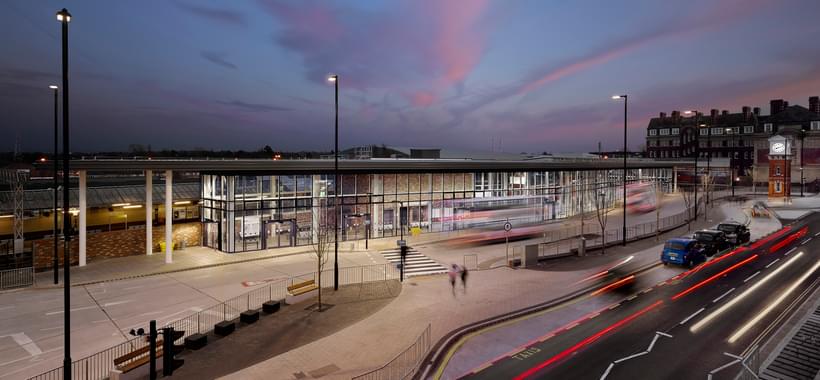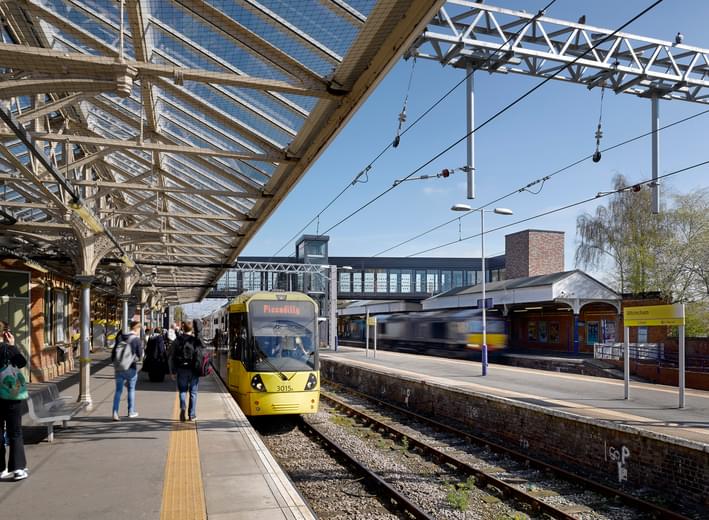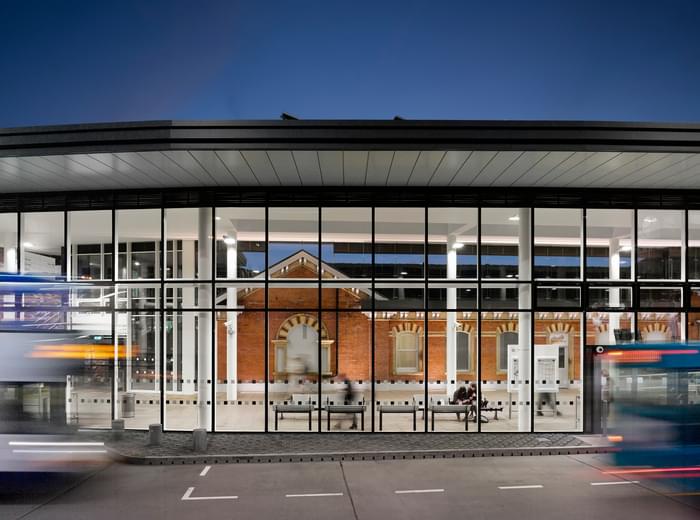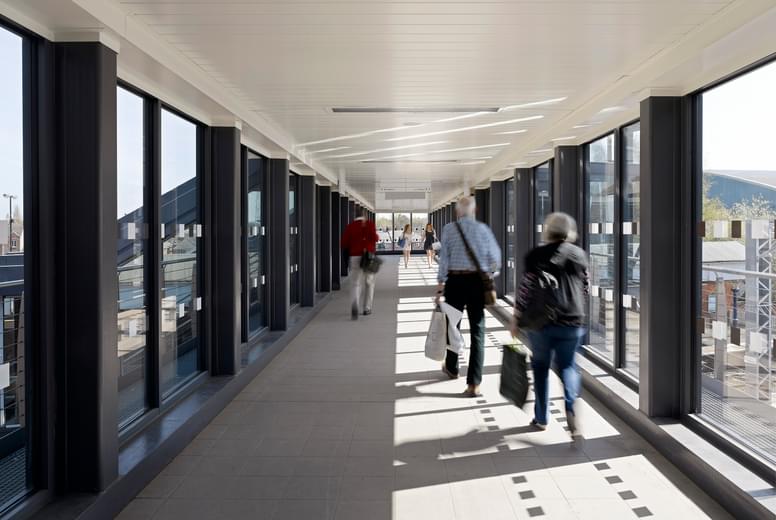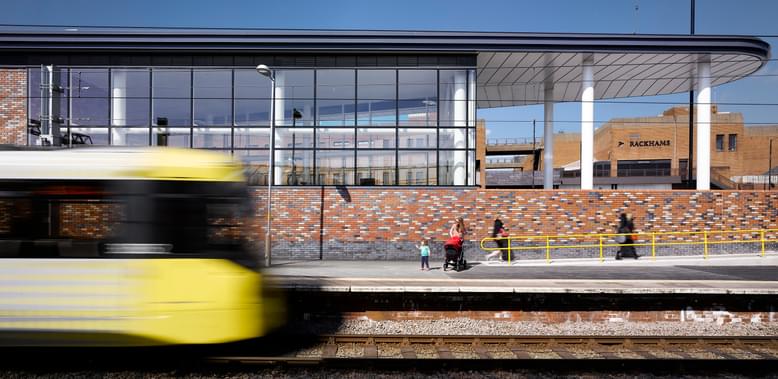 A new, accessible transport interchange providing an important gateway to Manchester
The new Altrincham Transport Interchange is a thriving hub for connectivity which offers bus, train and tram services and supports the market town's growth by welcoming many visitors to the area.

The key objective was to provide a fully integrated and accessible facility with improved services and safety and security measures for the four million people who pass through every year.
It was also vital that the passenger experience was improved too. This was achieved through a newly integrated ticket office, modern concourse, upgraded CCTV and passenger information system.

The facility is also effective in encouraging more people to use environmentally friendlier methods of transport, positively shifting away from private car use.
The design of the building carefully incorporates a traditional, Victorian booking hall. This significant historic structure has been completely refurbished and remains an important part of the fabric of the development.
The structure is fully glazed which sensitively highlights the distinct heritage of the building, blended with its modern facilities to create a unique transport destination.

Project summary
Location
Altrincham, WA14 1BL
Client
Transport for Greater Manchester
Awards
CIHT North West Awards 2015
Highly Commended - Project of the Year Environmental/Sustainability


CIHT North West Awards 2015
Commended - Project of the Year North West Transportation
Team
Meet the team behind the project
Contact
Interested in
learning more?
Learn more about 'Altrincham Transport Interchange' and other projects by reaching out to one of our team
Get in touch