Gurminder Sanghera
Director, Architecture
Qualifications
BSc(Hons) BArch RIBA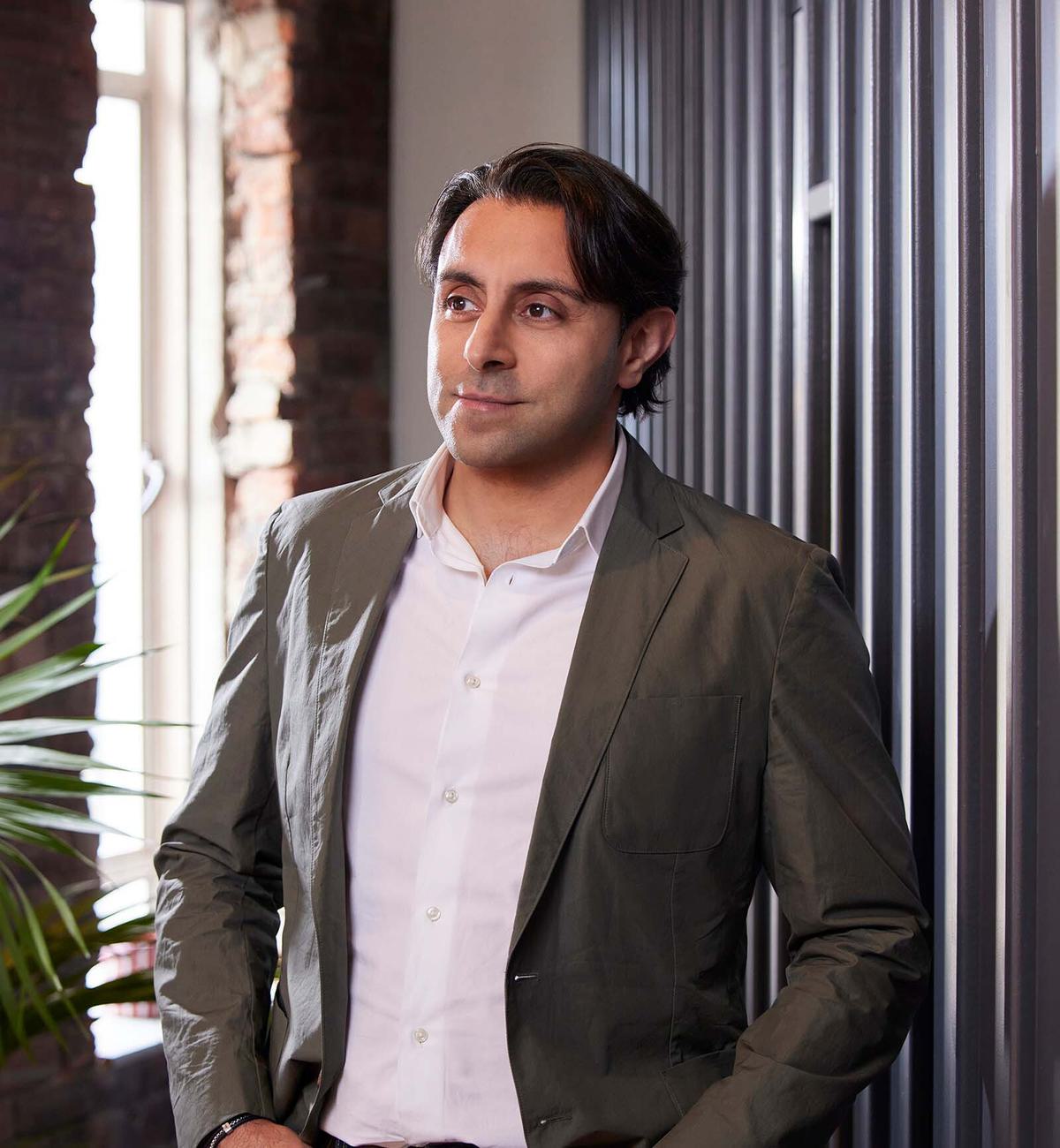 Director Gurminder Sanghera, from our Leeds office, is dedicated to creating exceptional places that enhance people's lives. As a forward-thinking architect, Gim is driven to delivering inspiring projects that are inclusive, sensitive, and sustainable for future generations to come.
"As architects, we carry great responsibility with the decisions we make today as they have an impact on future generations. If we remain focused on great design solutions, we achieve so much more than just creating beautiful buildings and places, we create intelligent, sustainable and inclusive environments resulting in creating true communities, that underpin great workplaces, towns and cities."
Gim is experienced in delivering a range of building types, notably in education, technology and industrial sectors, which he has specialist knowledge in, having delivered a range of interesting projects, from masterplanning advanced manufacturing sites to designing innovation centre buildings. More recently, his motivation comes from carbon reduction through repurposing existing buildings and retaining the fascinating history that is often behind them. Working with private and public sector clients, Gim is passionate about working on regeneration projects, reinvigorating towns and cities and how they can help to transform communities to improve all aspects of people's lives, breathing new life into where we live and grow.
A positive and enthusiastic individual, Gim has developed and retained many meaningful relationships with a range of clients and stakeholders over the years. He thrives on connecting with the next generation too, sharing his knowledge as a mentor at the University of Huddersfield. Beyond his role, Gim is a keen traveller; he enjoys experiencing different cultures and places, seeking inspiration from them to influence his work.