Project News
Siemens Manufacturing Facility reaches completion

by Gurminder Sanghera
Director, Architecture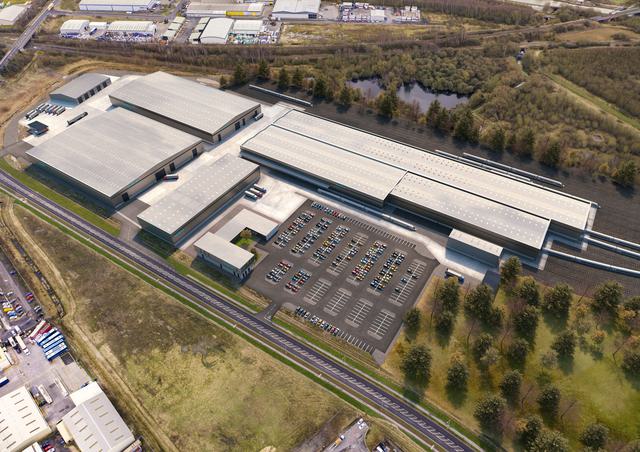 Phase one of a state-of-the-art rail manufacturing facility for Siemens Mobility Limited based in Goole, East Yorkshire is complete.
We have been working closely with Siemens and supporting Arup and GMI in developing the innovative and sustainable new manufacturing, assembly, warehouse, testing and ancillary office and welfare buildings, to be delivered over two phases. The £200m development places Goole at the forefront of the UK rail manufacturing industry.
Phase One of the development provided advanced facilities for the production of a new generation of tube trains for the Piccadilly Line under a £1.5bn contract with London Underground Limited, a subsidiary of Transport for London.
The second phase of the development will enable expansion to service potential future contracts awarded to Siemens Mobility. The proposals have been carefully considered and will enable phase one to become operational in isolation while phase two can be delivered in a way that is complementary to the ongoing operations of the original facilities. The first of these contracts has been awarded with the recent announcement of a new £7m expansion, creating a component facility, and helping to keep over 450 trains from Scotland to Southampton running.
As well as creating 250 number jobs in the construction phase, the development will create up to 700 jobs and up to 1,700 potential UK supply chain roles.
Our track record of working with ARUP to create advanced industrial projects and pioneering office developments together has seen recent collaboration at Airbus' Wing Integration Centre in Filton, Bristol, which will design and test aerospace and wing technology of the future, as well as at The Spine in Knowledge Quarter Liverpool, which is one of the healthiest workplace environments in the world.
Posted on:
Jun 28th 2022
Topics: