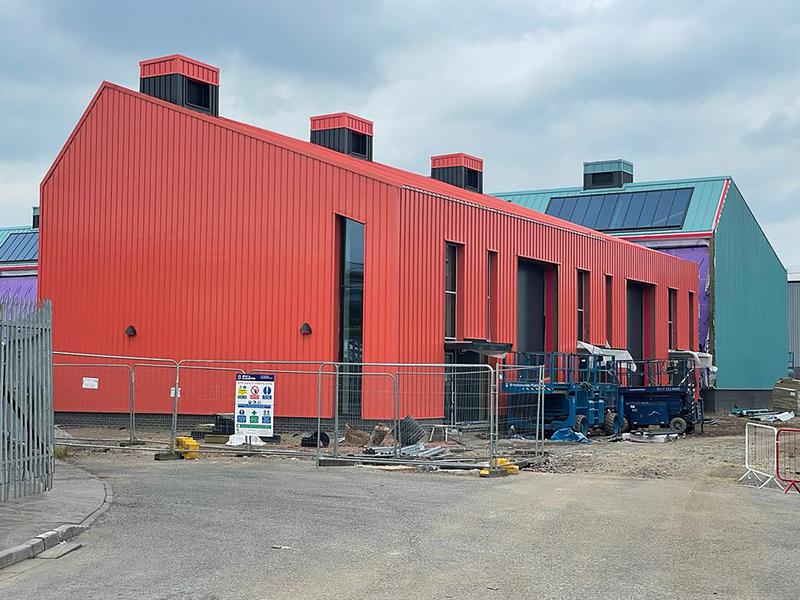 Project News
Whitchurch Enterprise Park takes shape

by Karle Burford
Director, Architecture
Whitchurch Enterprise Park, an industrial workspace located in South Bristol, is under construction.
The business park will address the shortage of incubation and expansion space for local SMEs. Co-located adjacent to the Bottle Yard Film Studios, the 2,600 m2 workspace will be split across three blocks, with the potential for up to 16 units with individual access.
Each unit is designed to be inherently adaptable, with a large open structure, bathed in natural light, we have developed to a shell-only specification, flexible to the specific needs of each tenant.

What the completed project will look like
The thriving enterprise hub is part of an area-targeted enterprise support project, which is fulfilling the increasing demands for commutable workspace, due to investments in housing in South Bristol.
The enterprise park is accessible to the surrounding residential community and encourages greener methods of commuting which is reflected in the facilities provided. The project is benchmarked against the RIBA 2030 Climate Change targets.
Posted on:
Aug 31st 2023
Topics: