Awards
Award successes 2021

by AHR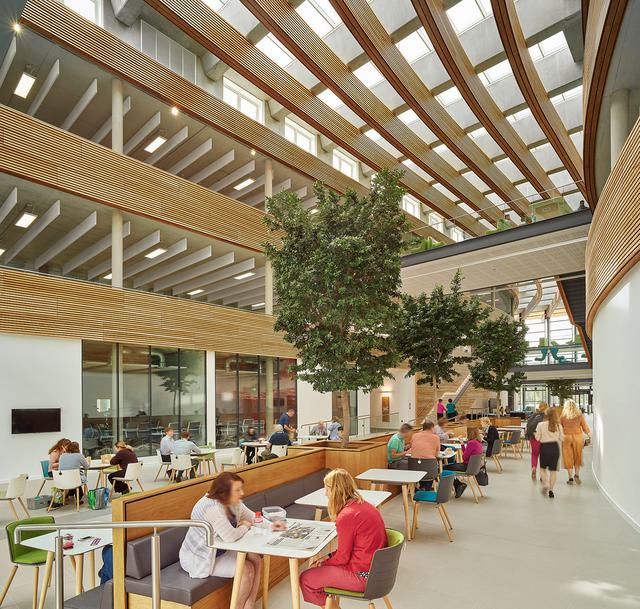 It's fantastic to have awards back in full swing and see our team's brilliant work, collaborating with our clients, consultants and wider network, recognised.
Our work has earned us Education (Nursery to 6th form) Architect of the Year at the Building Design 2021 Architect of the Year Awards and Architects of the Year at Insider Yorkshire Property Industry Awards. As well as being shortlisted for several other practice awards across the regions. Find out more below.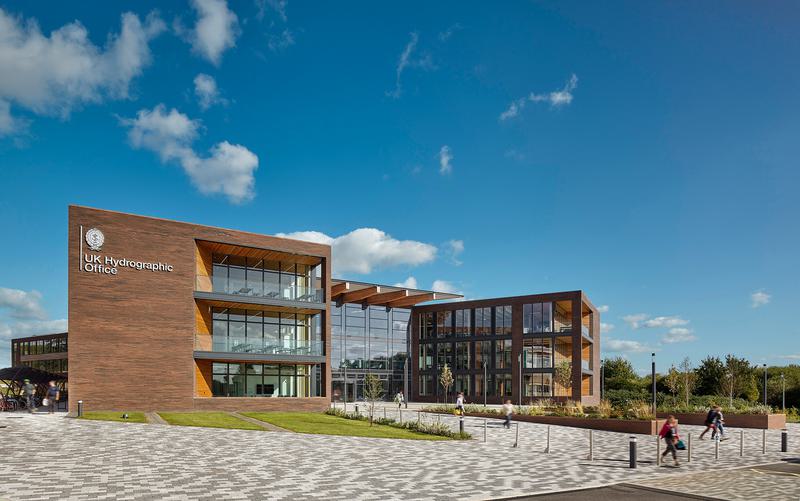 UK Hydrographic Office
Driving a cultural shift through intelligent design
The UK Hydrographic Office (UKHO) in Taunton is a transformational workplace that encourages new ways of collaborative working and supports the UKHO's transition from traditional paper charts to digital solutions.
As a winner of the British Council for Office's (BCO) Best of the Best Workplace, the health and wellbeing of the people who use the office was central to the design strategy. This is the second time we have won Best of the Best, the first coming for Keynsham Civic Centre and One-Stop-Shop. Other notable awards for UKHO includes two RIBA Regional Awards and Commercial Development of the Year at the Insider South West Property Awards.
Winner - BCO National Awards
Best of the Best 2020

BCO National Awards
WINNER Corporate Workplace

BCO South of England & South Wales Awards
WINNER Corporate Workplace

The Concrete Society Awards Devon and Cornwall
WINNER Architectural Category

The Concrete Society Awards Devon and Cornwall
WINNER Structural Category
THE SPINE
Set to be one of the healthiest buildings in the World
In the heart of Liverpool's Knowledge Quarter, The Spine is the new northern home for the Royal College of Physicians (RCP). Designed with a philosophy that people will feel healthier when they walk out of the building than when they walk in, The Spine is on track to be one of six WELL Platinum buildings in the UK.
BCO Northern Awards
WINNER Innovation

Civic Trust Award
REGIONAL FINALIST
Mixology North Awards
WINNER Project of the Year Workplace Interiors category 5 – Over 70,000 sqft
Plants at Work Awards
WINNER Best Project 2021
Plants at Work Awards
WINNER Gold Award for Best Project over £10k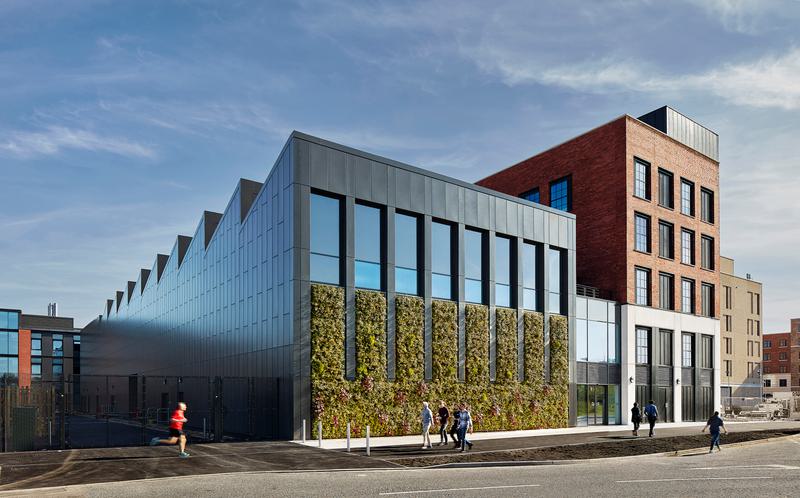 IMPACT BUILDING
Innovative design building academia-industry relationships
The Institute for Innovative Materials, Processing and Numerical Technologies (IMPACT) is a unique industry-led facility at Swansea University. An expansion of the College of Engineering, the building encourages academia-industry partnerships paving the way for ambitious research and development.
SPACES: Society for Public Architecture, Construction, Engineering and Surveying Awards
WINNER Education Category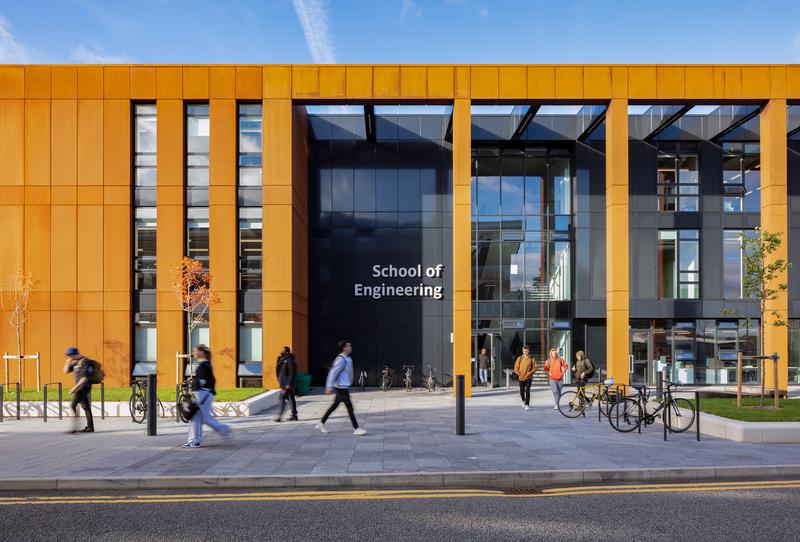 SCHOOL OF ENGINEERING
Bringing diversity to engineering
Designed to support the next generation of student engineers and an improved curriculum model, under new leadership, the School of Engineering at the University of the West of England uses an open layout to breaks down boundaries between engineering disciplines. Promoting multi-disciplinary collaborative learning, allowing students to work together cohesively anywhere in the building.

RIBA South West Awards
WINNER Award
RIBA South West Awards
WINNER Project Architect of the Year Award

British Construction Industry Awards
WINNER Project of the Year
British Construction Industry Awards
WINNER Social Infrastructure Project of the Year
Michelmores Property Awards
SHORTLISTED Education Project of the Year
Education Estates Awards
SHORTLISTED Project of the Year Universities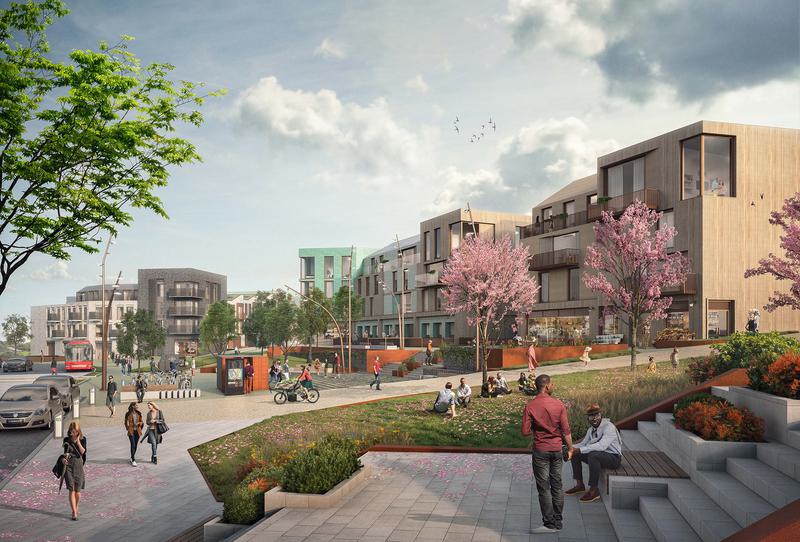 LANGARTH GARDEN VILLAGE
Multi-generational, sustainable masterplan designed for the future
Langarth Garden Village instills a strong-sense of local character creating vibrant, connected and nature-led development for around 10,000 future residents. The estate is people led and takes on a tenure-blind approach to the new houses, creating a collection of local neighbourhoods that encourage connectivity between residents.
Michelmores Property Awards
WINNER Masterplanning for the Future

Constructing Excellence South West
SHORTLISTED Integration & Collaborative Working Award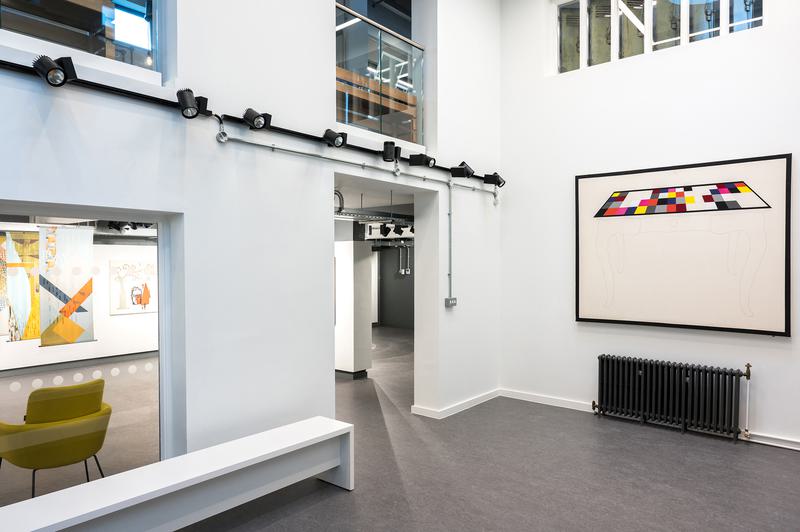 SOVEREIGN DESIGN HOUSE
Revitalising the historic bath house for the community
Sovereign Design House at the University of Huddersfield is a cornerstone of its community. Our redevelopment of the Grade II Listed purpose-built bath house, originally designed by us in, 1954 create an inspiring, renewed space bringing student's artwork to life through presentation and exhibition space.
Huddersfield Civic Society Awards
WINNER Overall Winner
Huddersfield Civic Society Awards
WINNER Best Refurbishment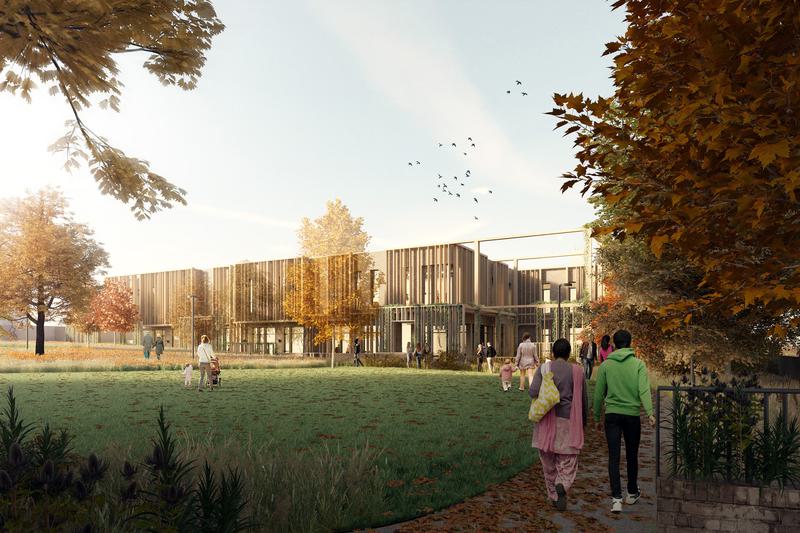 ABBEY AREA COMMUNITY HUB
Community-led, sustainable civic hub prioritising health and wellbeing
An accessible, welcoming focal point for local people – Abbey Area Community Health Hub for Camden Council combines community and health services into one cohesive building within a new park setting. Forming part of the wider Abbey Road regeneration project, it is a place for the local residents to socialise and supports the health and wellbeing of the local community by co-locating Abbey Community Centre (ACC) and Belsize Priority Health Centre (BPHC).
New London Architecture Awards
SHORTLISTED Unbuilt Category
European Healthcare Design Awards
SUBMITTED Future Healthcare Design
Posted on:
Jan 1st 2022
Topics: