Sadlers Mead Multi-Storey Car Park
Chippenham, UK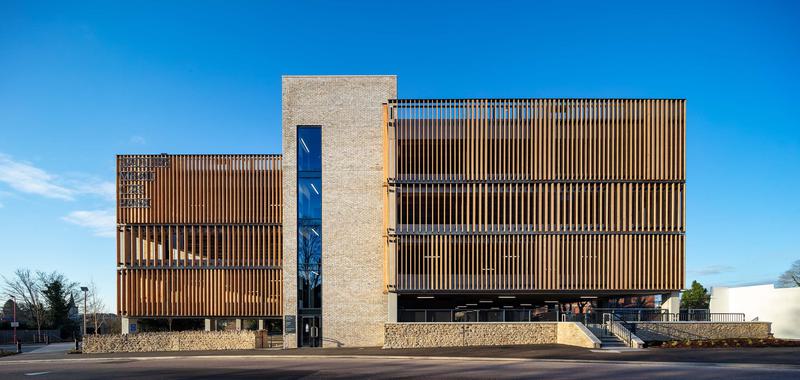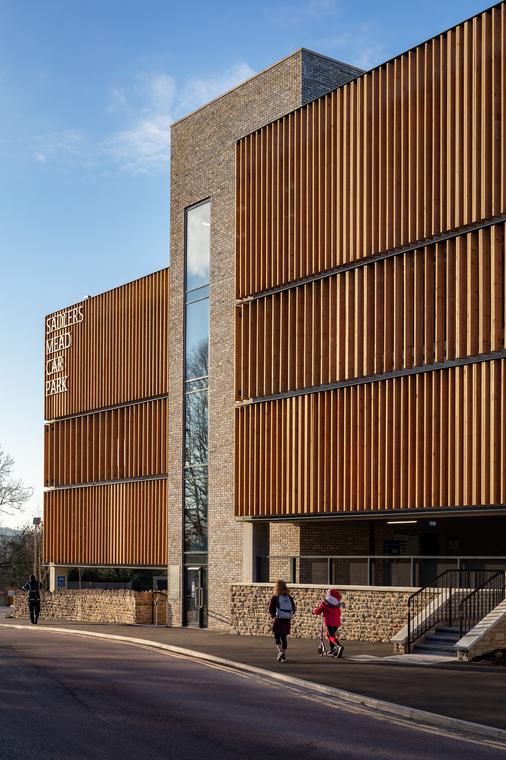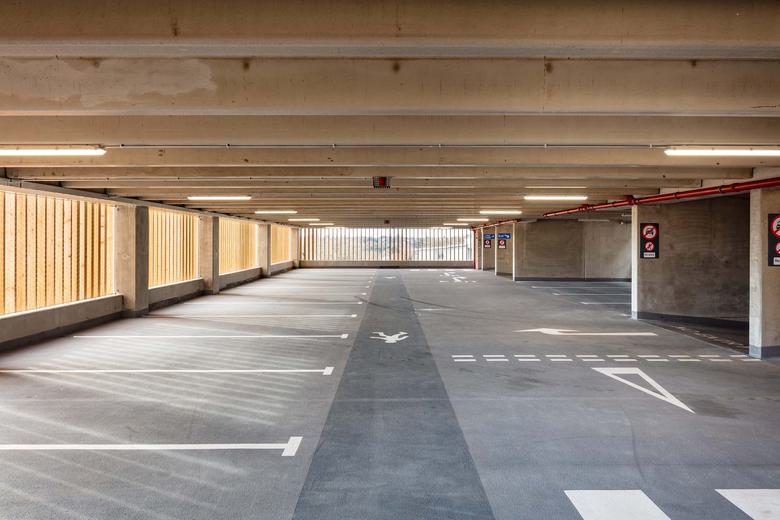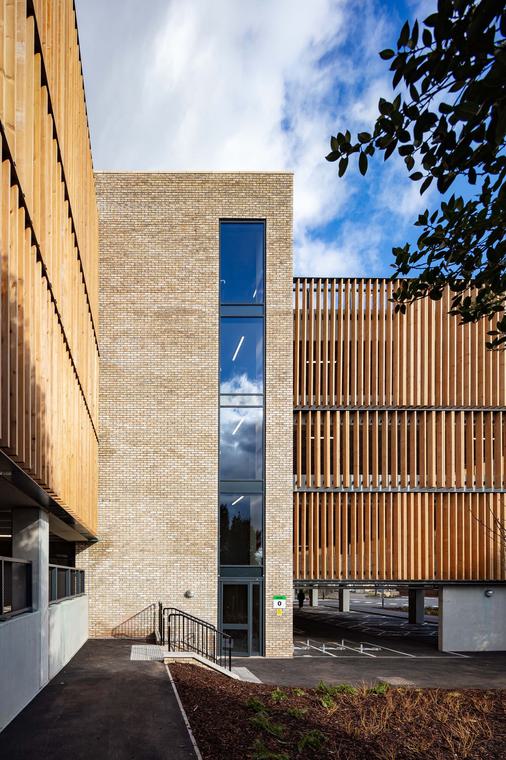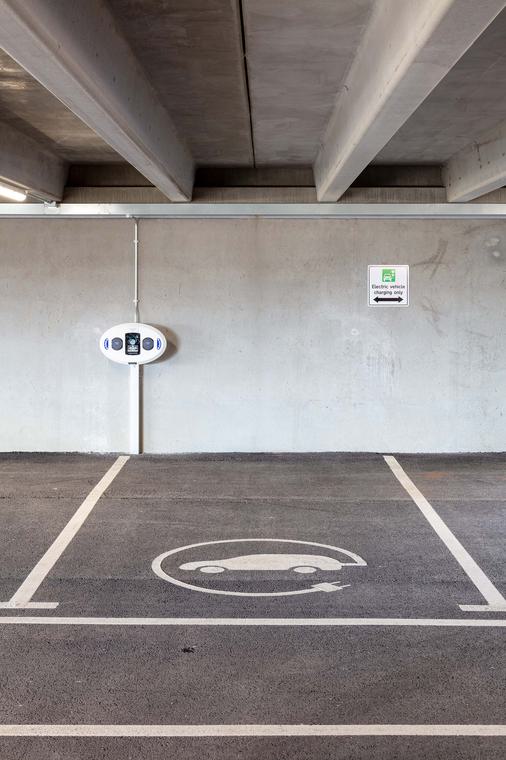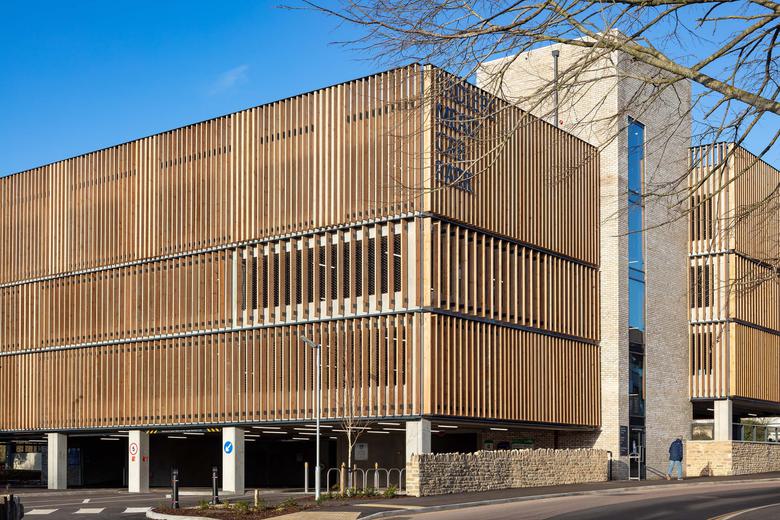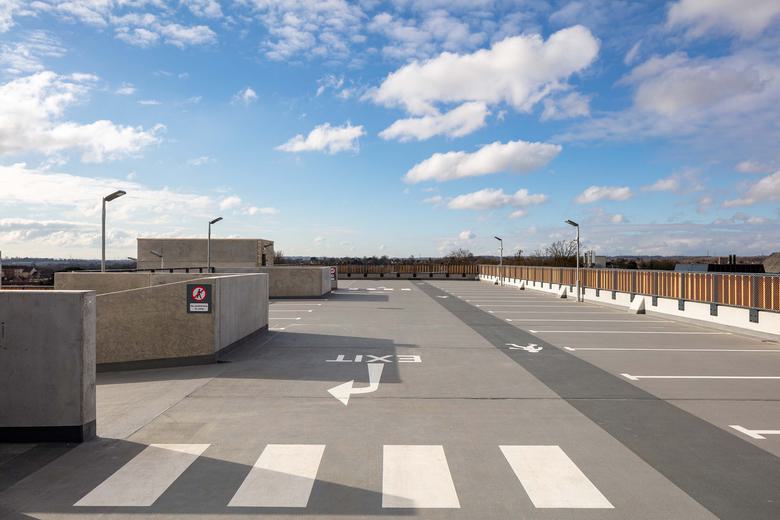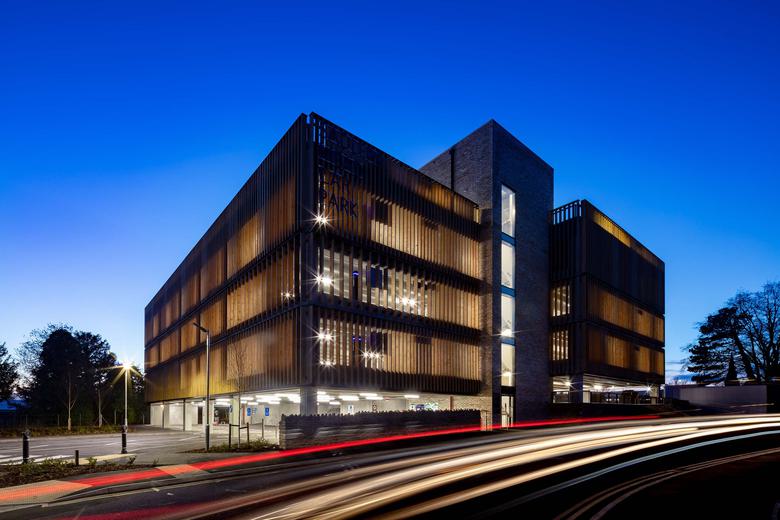 An attractive and distinct car park creating better accessibility to Chippenham
In the heart of Chippenham is Sadlers Mead multi-storey car park, part of a wider project where we achieved planning permission for an office block for the council, providing the infrastructure to further support the significant regeneration of the area.
In a central location, the high-quality, 250-space car park increases accessibility to the town centre, providing a much needed facility for commuters and visitors alike.

Supporting more environmentally friendly methods of travel, Sadlers Mead integrates electric charging points as well as solar panels and a highly efficient lighting arrangement. Natural light seeps through the space through the use of vertical timber cladding, creating a distinct look both inside and out.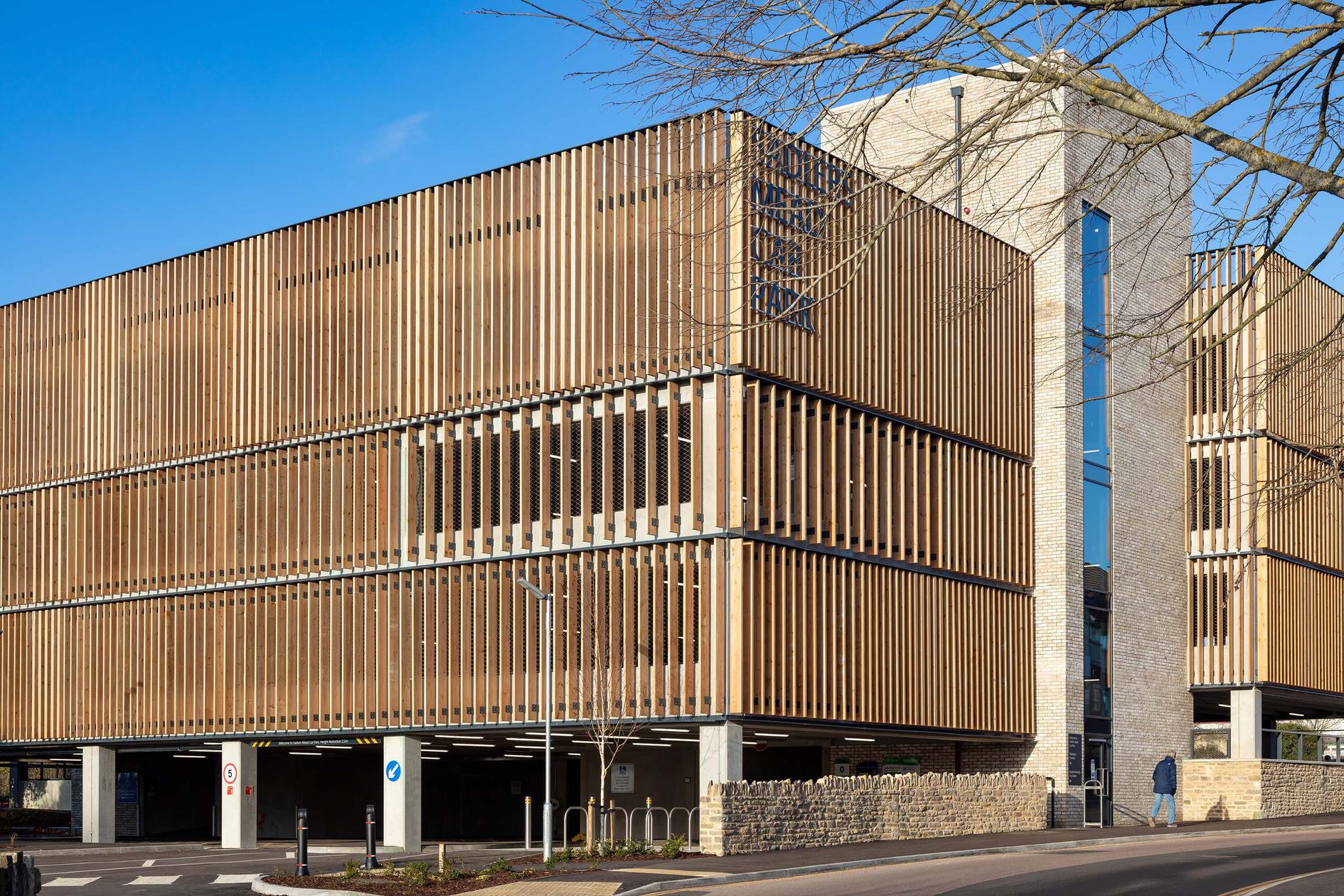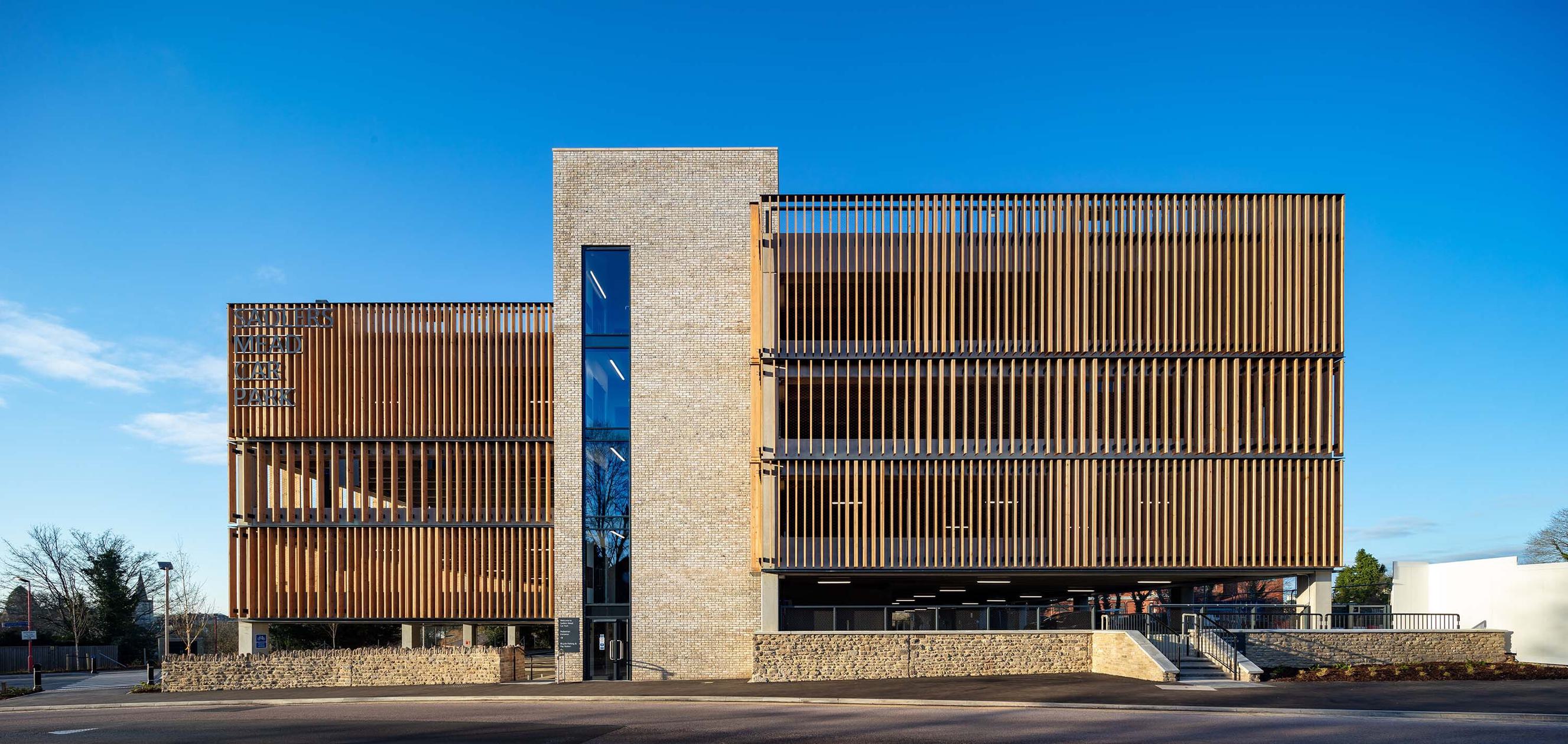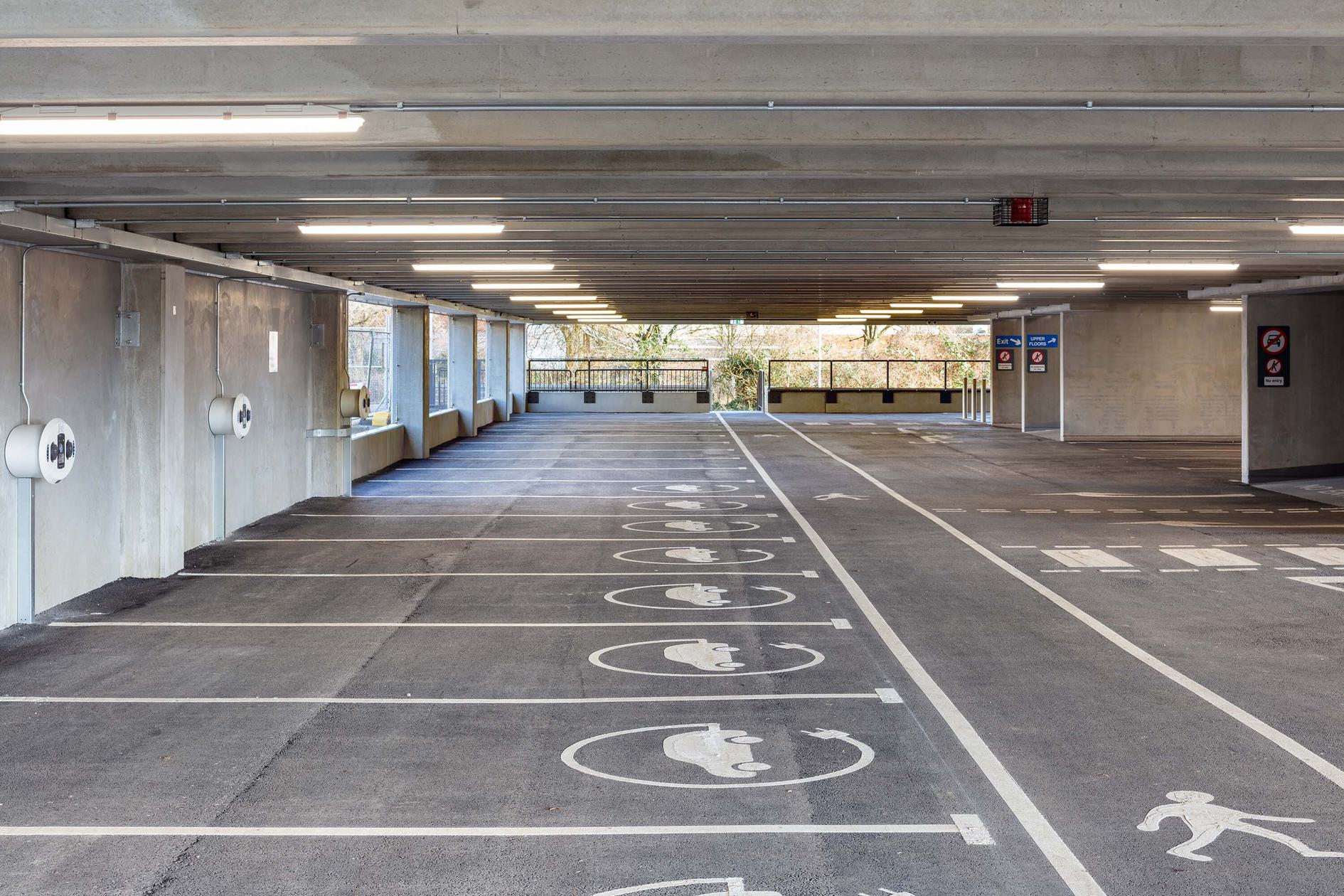 design concept
For now and in the future
Careful consideration was given to how the car park would blend into its surroundings, nestled between a Grade I listed train station and a parkland conservation setting. We used timber cladding to soften its impact and aesthetically respond to the landscape and character of the area.

By compressing and expanding car parking on the site, whilst freeing up 50% of the existing site area, our design unlocks the potential for further development in the future.

Responding to future demands, all 250 parking spaces have been designed to be equipped with EV charging points, alongside the 20 dedicated EV spaces. To achieve this, we identified a location for a new substation, pre-installed ductwork and risers to accommodate additional cables.

Project summary
Location
Chippenham, SN15 3PA
Team
Meet the team behind the project
Contact
Interested in
learning more?
Learn more about 'Sadlers Mead Multi-Storey Car Park' and other projects by reaching out to one of our team
Get in touch