Storthes Hall
Huddersfield, UK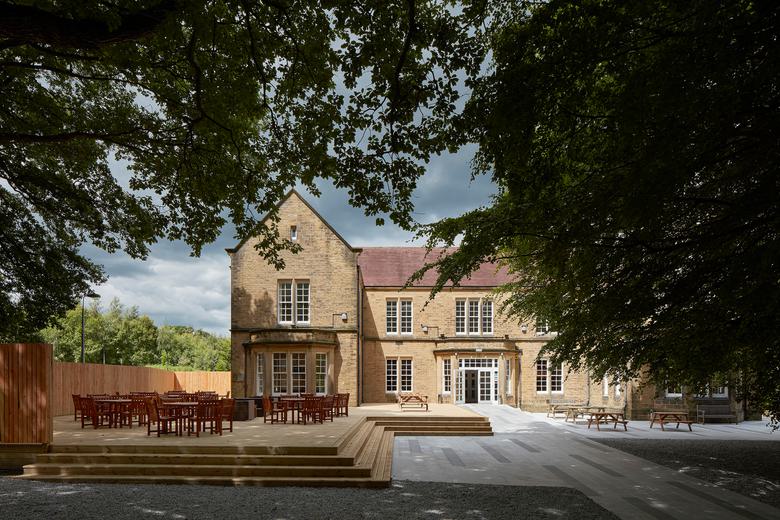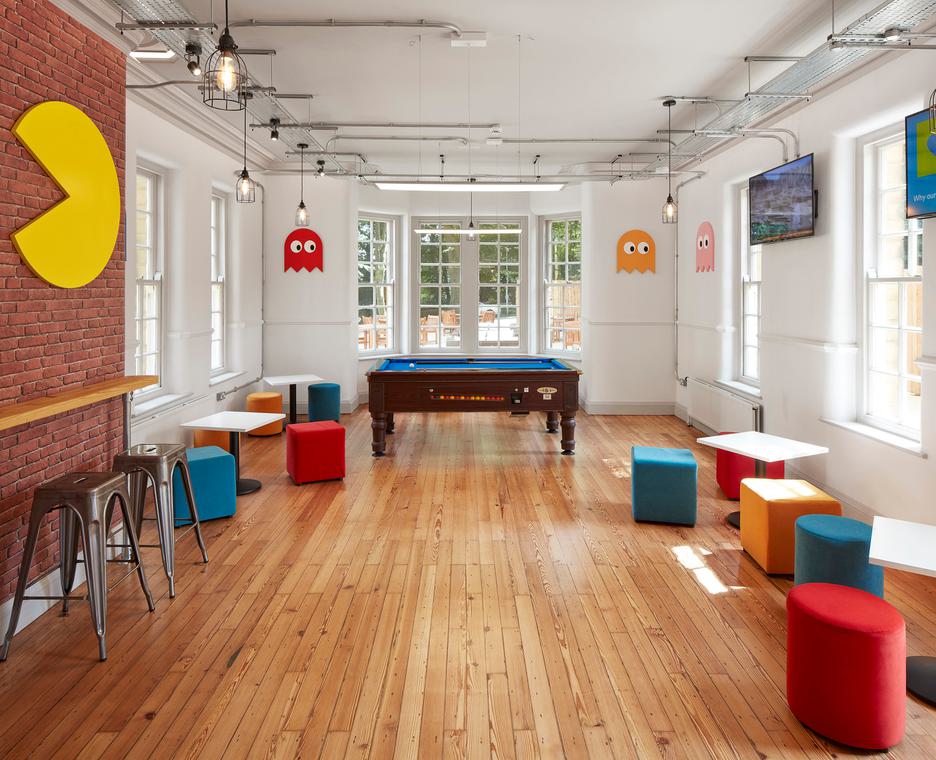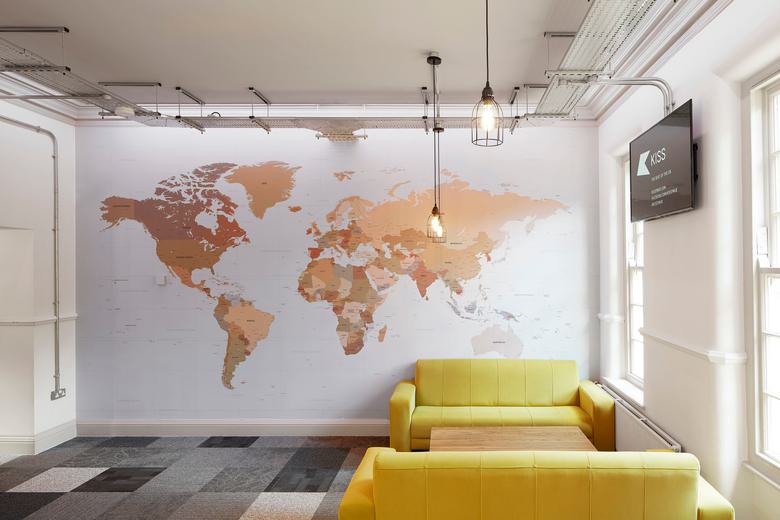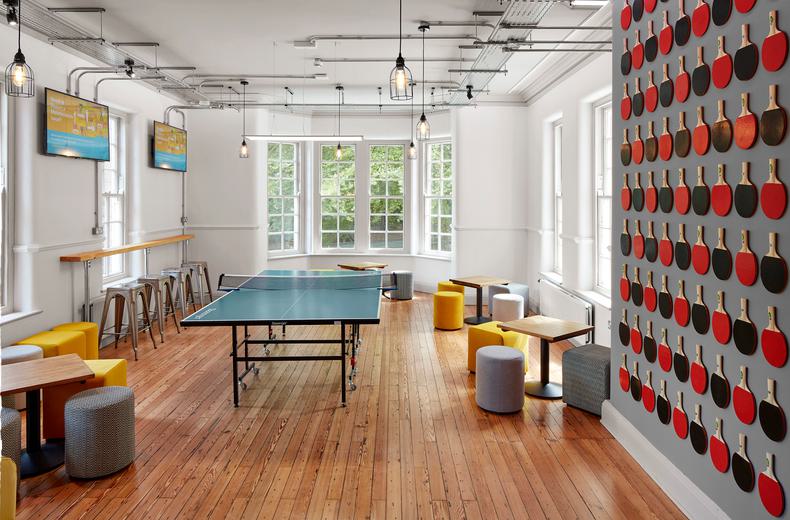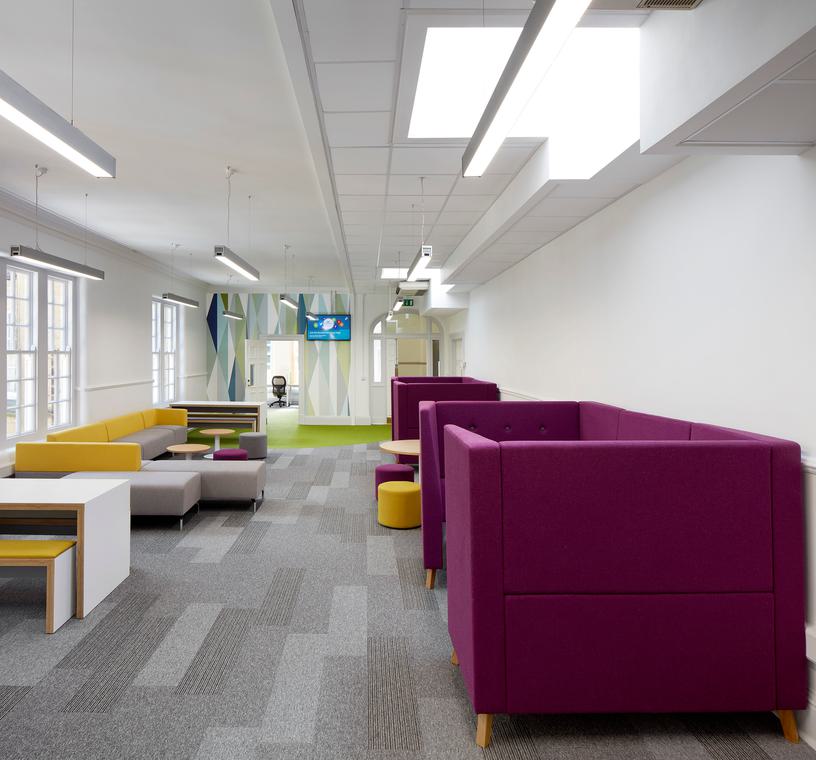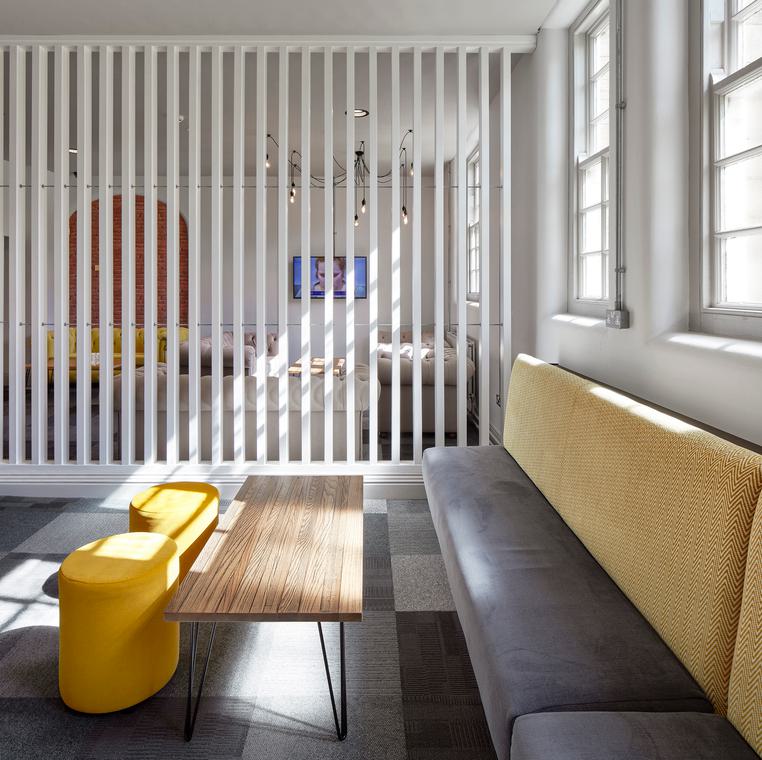 Modernising student accommodation to provide better functionality
Storthes Hall Student Village in Kirkburton, Huddersfield, is the largest student accommodation site in Huddersfield, with 1,386 en-suite rooms and a range of onsite facilities.
The University of Huddersfield was keen to deliver an environment that was suitable for students' needs, and specification ideas were sought directly from the students before refurbishment works began. Students reported that the current spaces were undefined and that they would like a more comfortable, colourful, and functional environment.
We were commissioned as contract administrator and principal designer on the project to remodel and refurbish the existing bar and nightclub, and first floor study area. The scheme also required external improvements and structural alterations.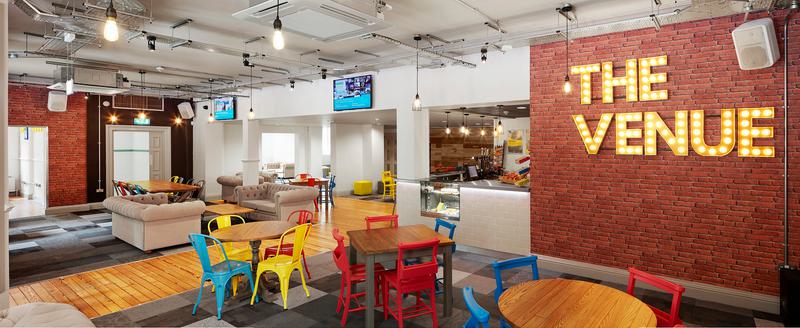 Creating contemporary spaces with flexibility
The university required the refurbishment project to provide a bar and nightclub that exceeded the offerings provided in the town centre. The facility had to have a unique and contemporary design, ensuring that the space was a fully functional and active bar and club. At the same time, the space was also to be used as a key marketing tool for the university when highlighting the student experience to potential future students.
We designed the project to suit the desired functionality with colour and modern design, with rooms including a cinema suite, electronic games room, table tennis and pool tables, and a full catering kitchen, bar and lounge.
The addition of a study suite to the first floor of the building provided students with exceptional, improved facilities for quiet working and group discussion. This space also provided flexibility to corporate clients over the summer months, as the space could be hired.
We fully coordinated the design of the internal refurbishment, loose furniture, catering equipment, AV, sound and nightclub lighting. We have created light and spacious study areas and a venue able to accommodate relaxation and student events in the space.
Team
Meet the team behind the project
Contact
Interested in
learning more?
Learn more about 'Storthes Hall' and other projects by reaching out to one of our team
Get in touch