Sir John Ramsden Building
Huddersfield, UK
Preserving a historic building through conversion
The Sir John Ramsden Building was built between 1774 and 1780 and is thought to be one of the oldest surviving warehouses of its type in Britain. It is also one of the oldest buildings in Huddersfield town centre and is Grade II listed.
The building had previously been converted into twelve flats by a private developer. The University of Huddersfield sought to convert the Grade II listed building into office accommodation for various university departments, as part of the wider campus regeneration.

We worked with the University's Estates Department and representatives of the International and Careers Departments, to ensure that the space planning and interior design would fulfil everyone's needs. We also made sure that the Estates Department's input on connecting the building to the University's systems was coordinated with the contractor.
The interior design contrasts the historic timber columns and beams with modern plastered walls and floor finishes, merging past and present.
As the building is Grade II listed, we worked with the Council's conservation team while carrying out vital repairs to the building's structure and renewing M&E (Mechanical and Electrical) services. This ensured that we preserved any key features of the building.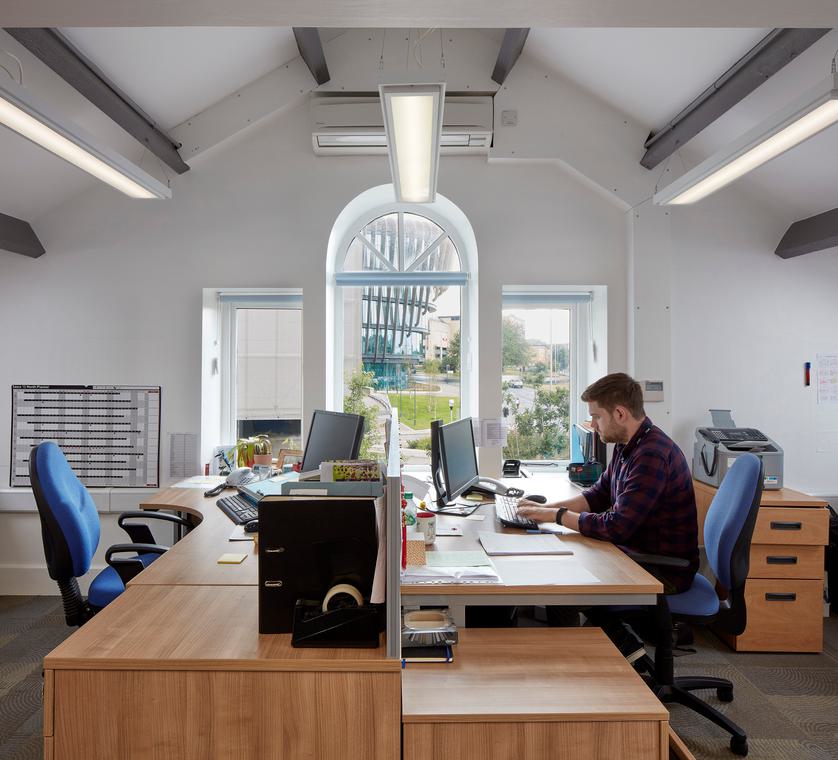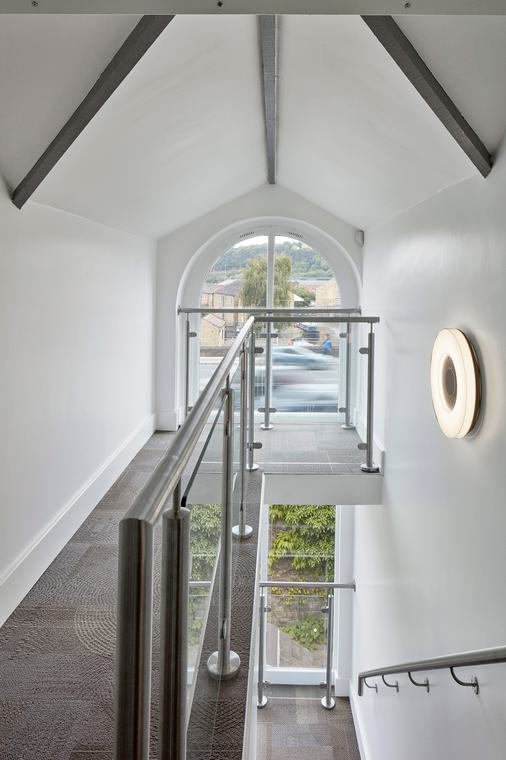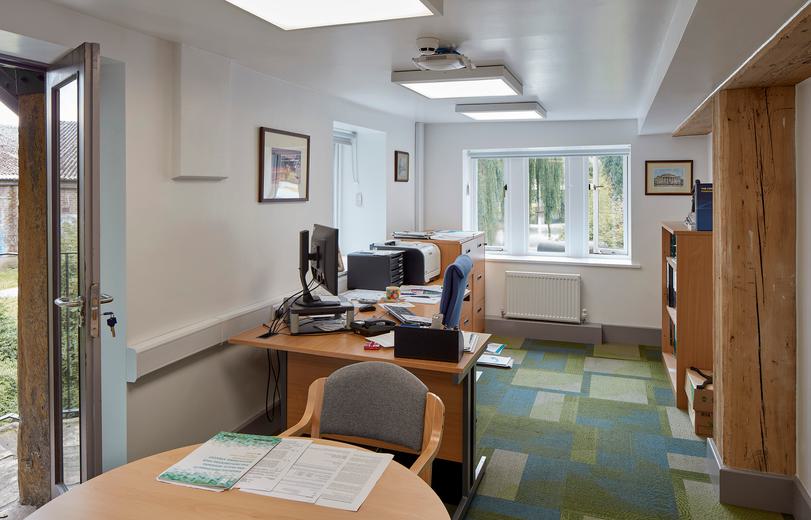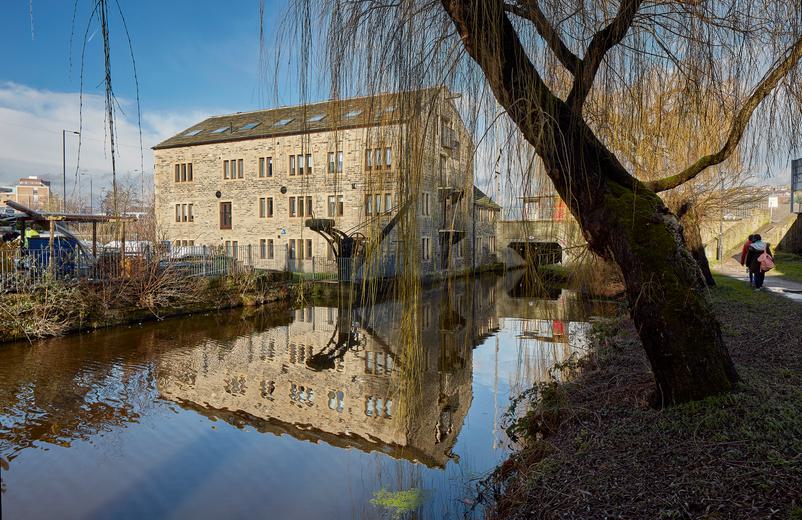 Working collaboratively to provide efficiencies
Our building consultancy team was fully involved throughout the duration of the project, from planning applications, to overseeing works on site, to project completion. Through developing an excellent relationship with the University, we provided continuity throughout each project stage, ultimately ensuring that all works ran smoothly.
We assisted in obtaining planning permission and listed building consent for the proposed works, as well as procuring building control approval. We also prepared full tender documentation and construction information to allow the University to tender the project through the YORbuild framework.
As the Sir John Ramsden Building is adjacent to the canal, we worked alongside the Canal & River Trust to coordinate all works and ensure that permission to carry out works to the elevation was obtained. By using a pontoon, we were successfully able to carry out the works on the canal facing elevation.
Team
Meet the team behind the project
Contact
Interested in
learning more?
Learn more about 'Sir John Ramsden Building' and other projects by reaching out to one of our team
Get in touch