Joseph Priestley Building
Huddersfield, UK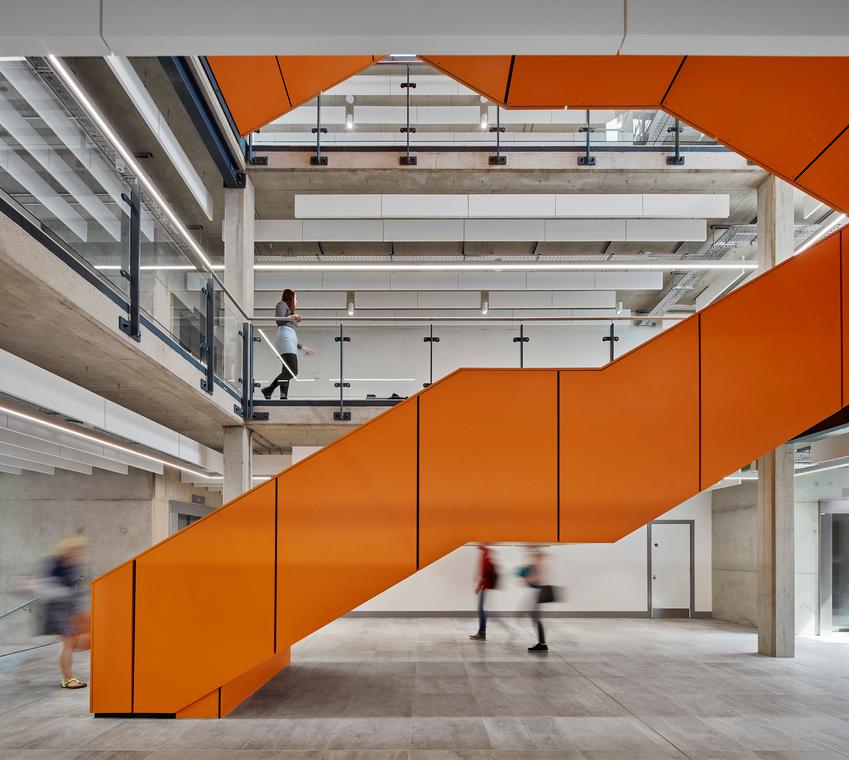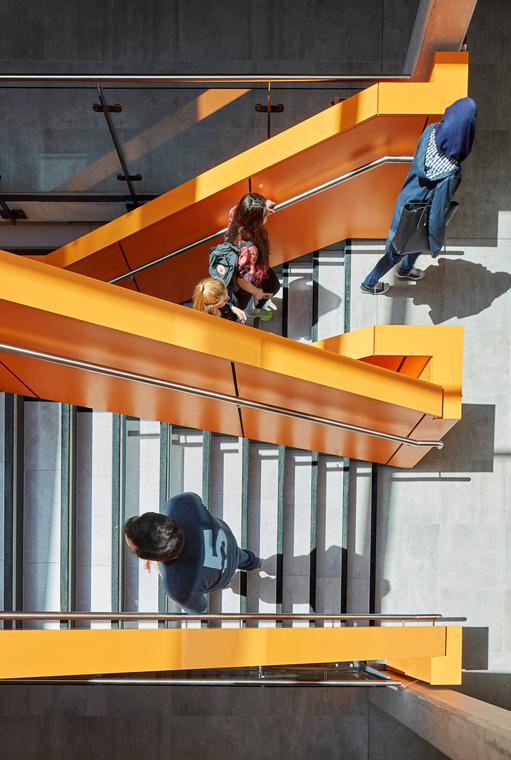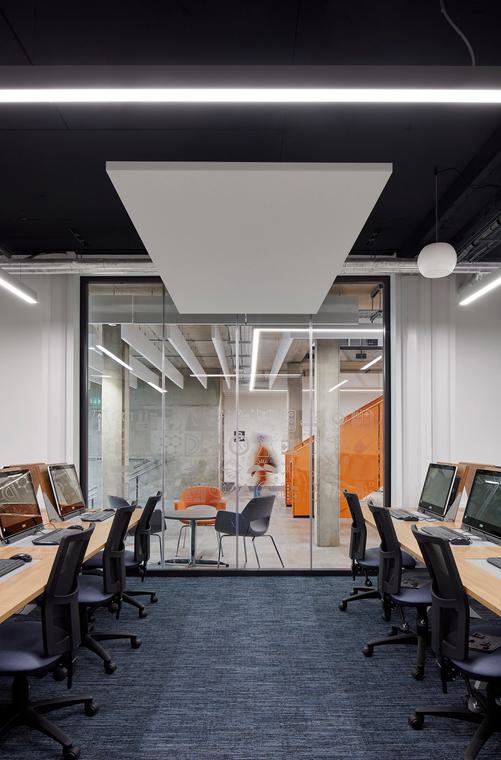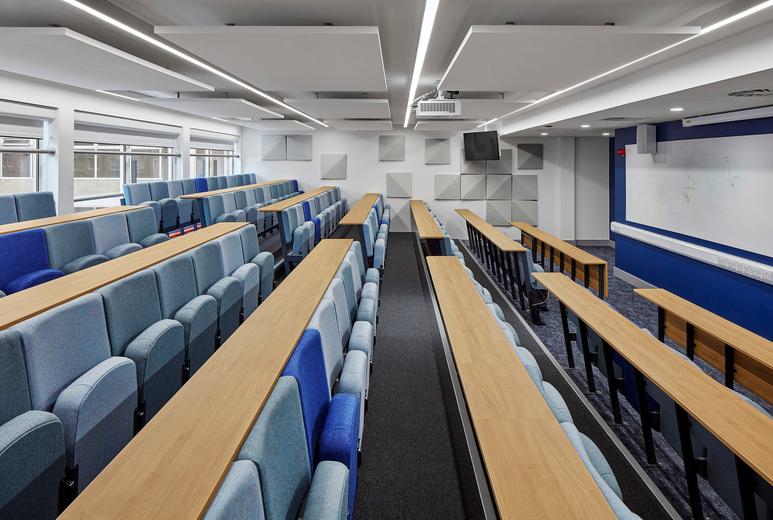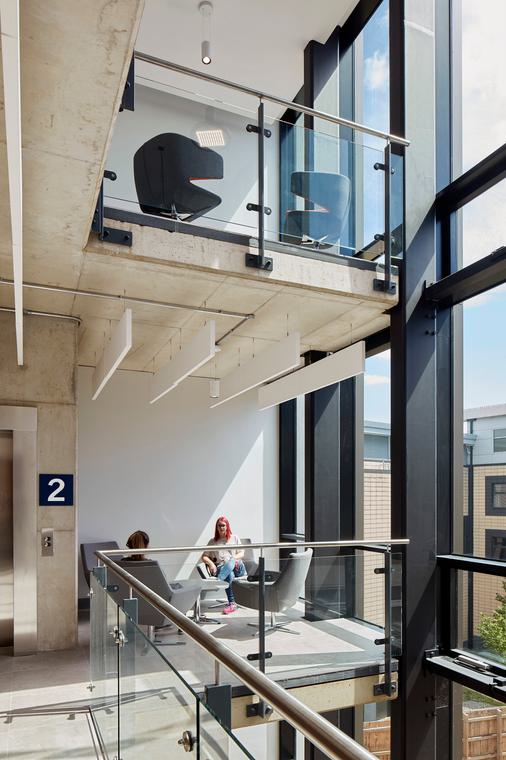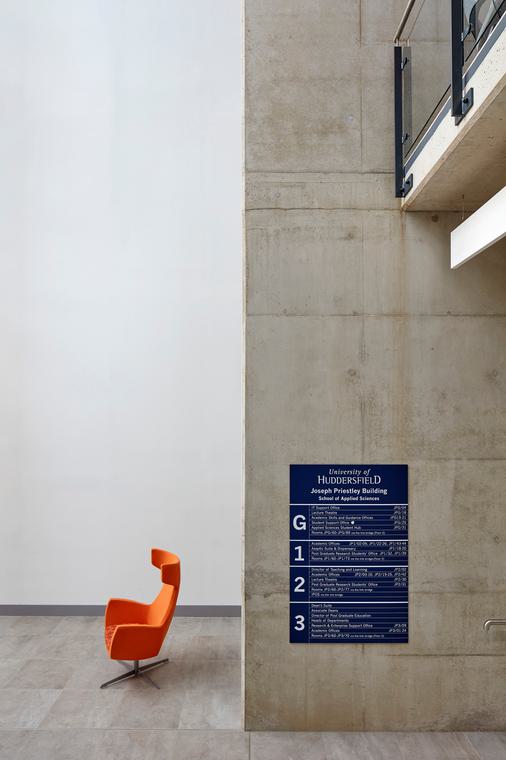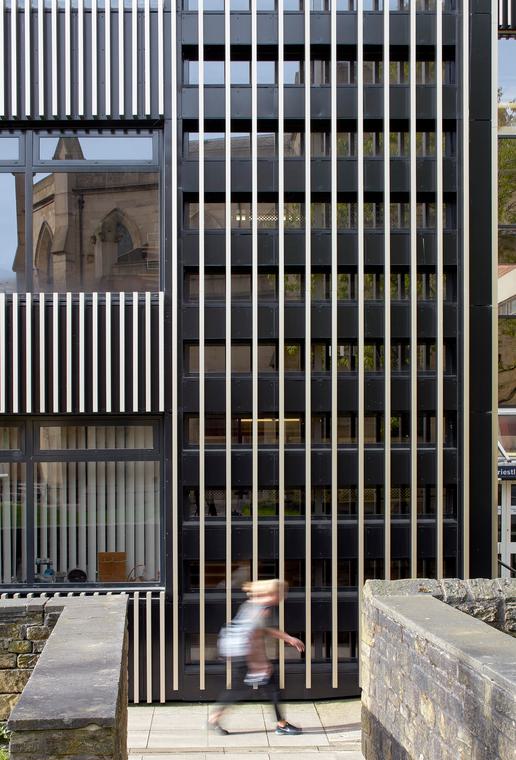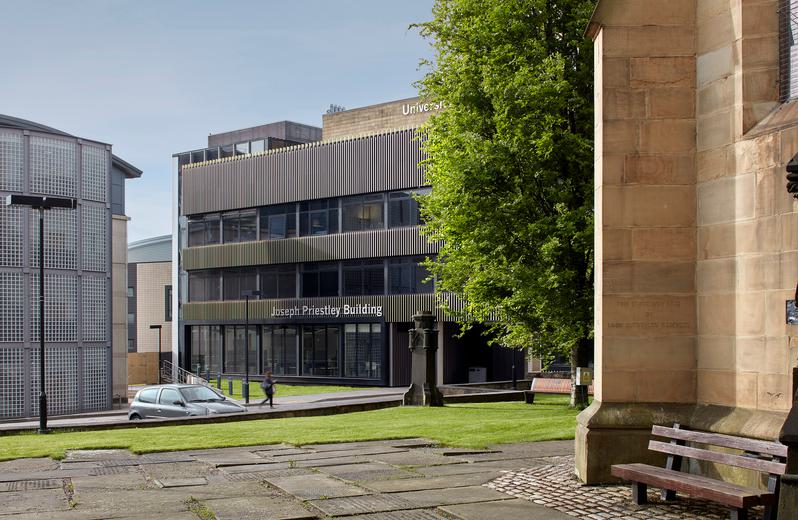 Creative reuse of a 1960s building
Home to the University of Huddersfield's (UoH) School of Applied Sciences, the Joseph Priestley building is an outstanding demonstration of the sustainable refurbishment of a complex and inefficient 1960s university building.
We have crafted bespoke teaching and learning environments, catering for the specific requirements of the School with a focus on promoting collaboration and social interaction between.
We sensitively planned and phased the works, to allow parts of the building to remain open - minimising disruption to key research and administration facilities.
Our architecture, building consultancy and interior design services came together to completely remodel the building, giving it a new lease of life. What was once an inefficiently planned and tired building, is now a vibrant, fully accessible building, flooded with natural daylight and transparency allowing students and academic staff to communicate and collaborate as a community.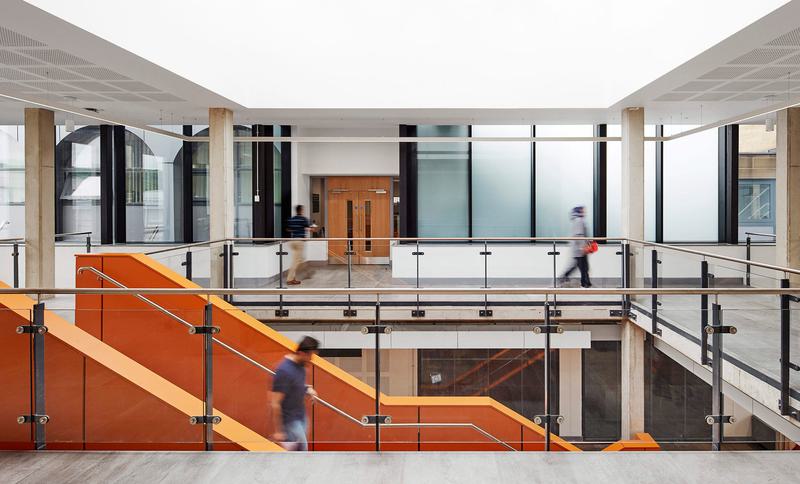 Investing in the existing estate to attract students and staff
The university set us three key priorities for this project. Create a completely flexible futureproof space to meet all needs, a space to attract the best academics to join and stay at the university and most importantly to enhance the student experience.
We realised early on the promise and benefits of refurbishment and reuse of the existing building.

Through our briefing meetings and design workshops, we demonstrated this added value to staff, estate management and students.
We showed how investing in the existing building would achieve their objectives and support the wider estate strategy.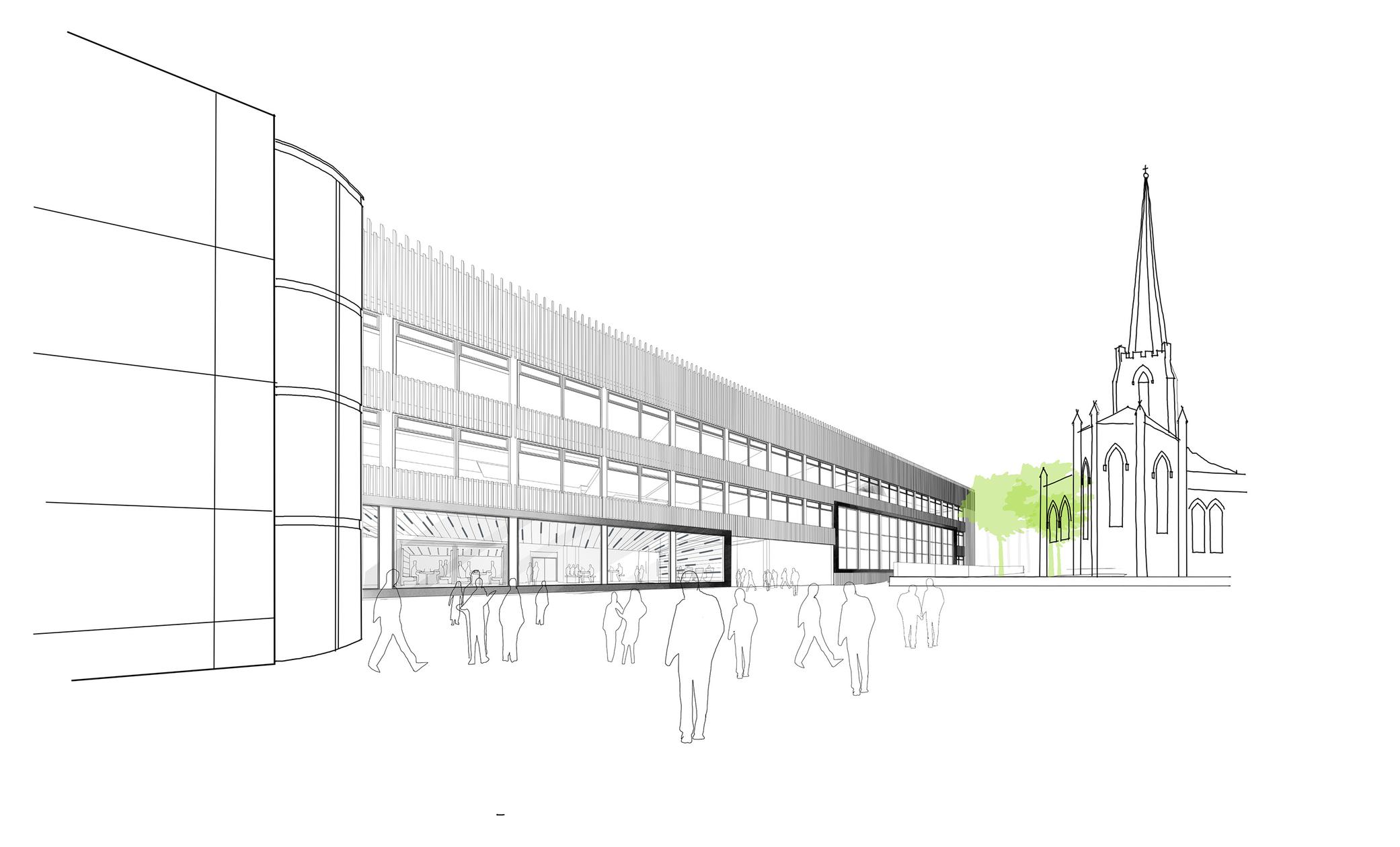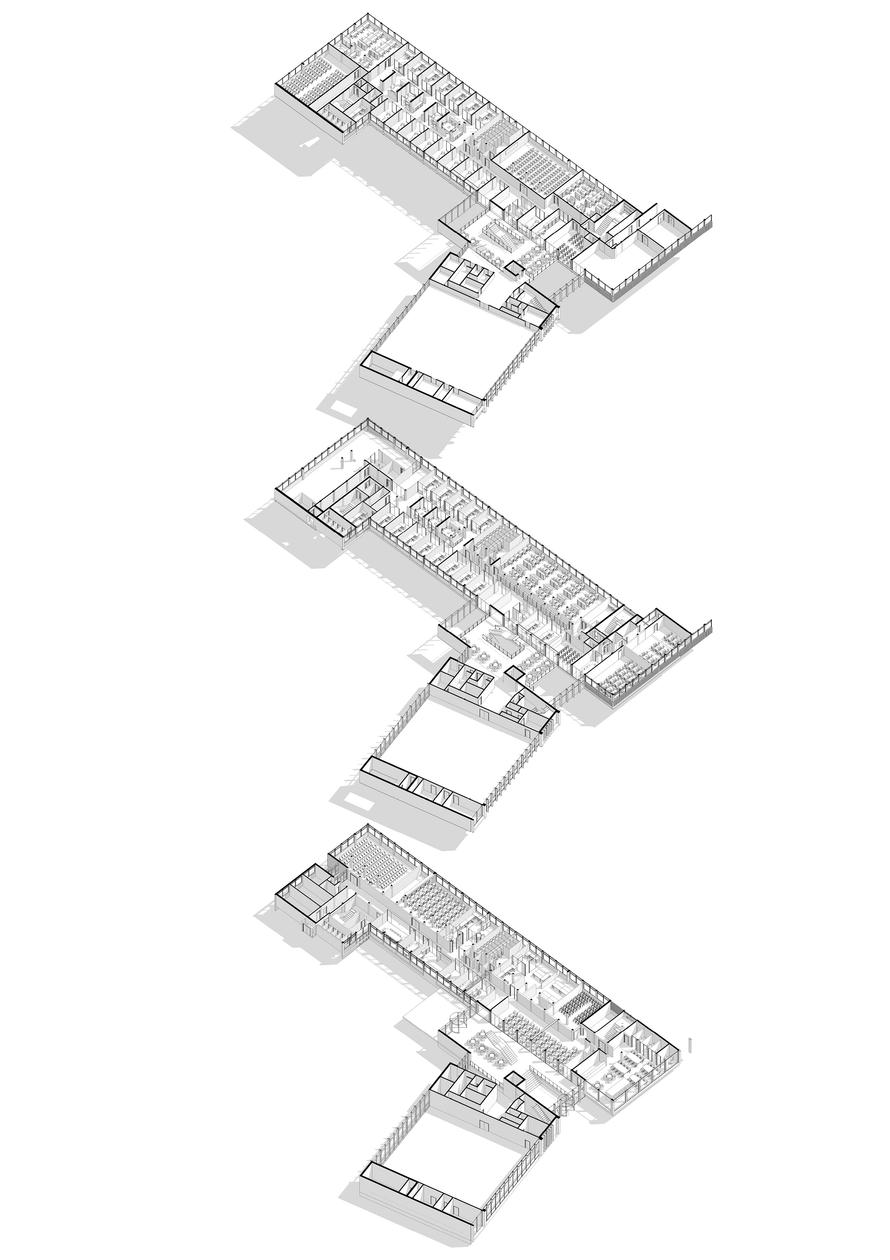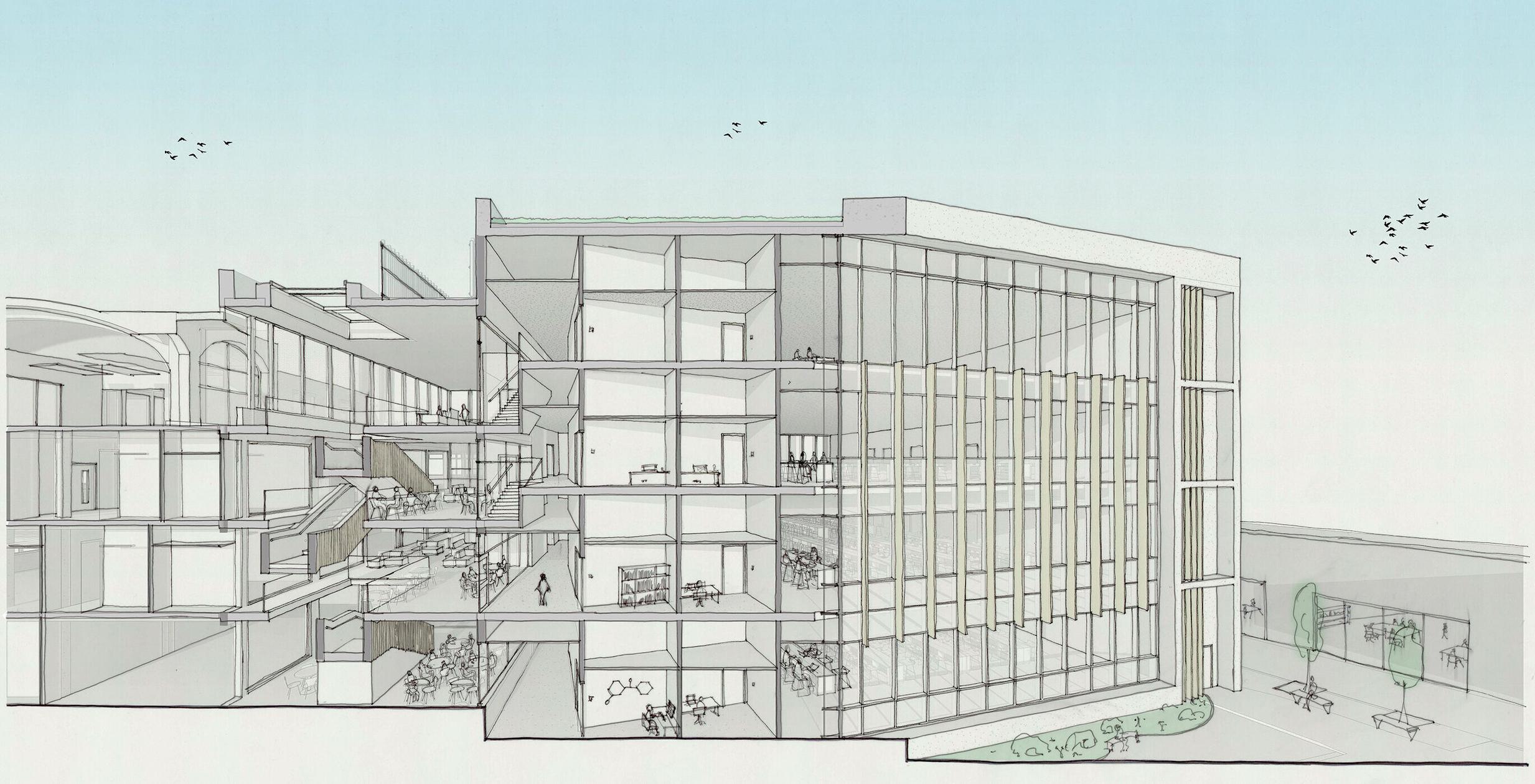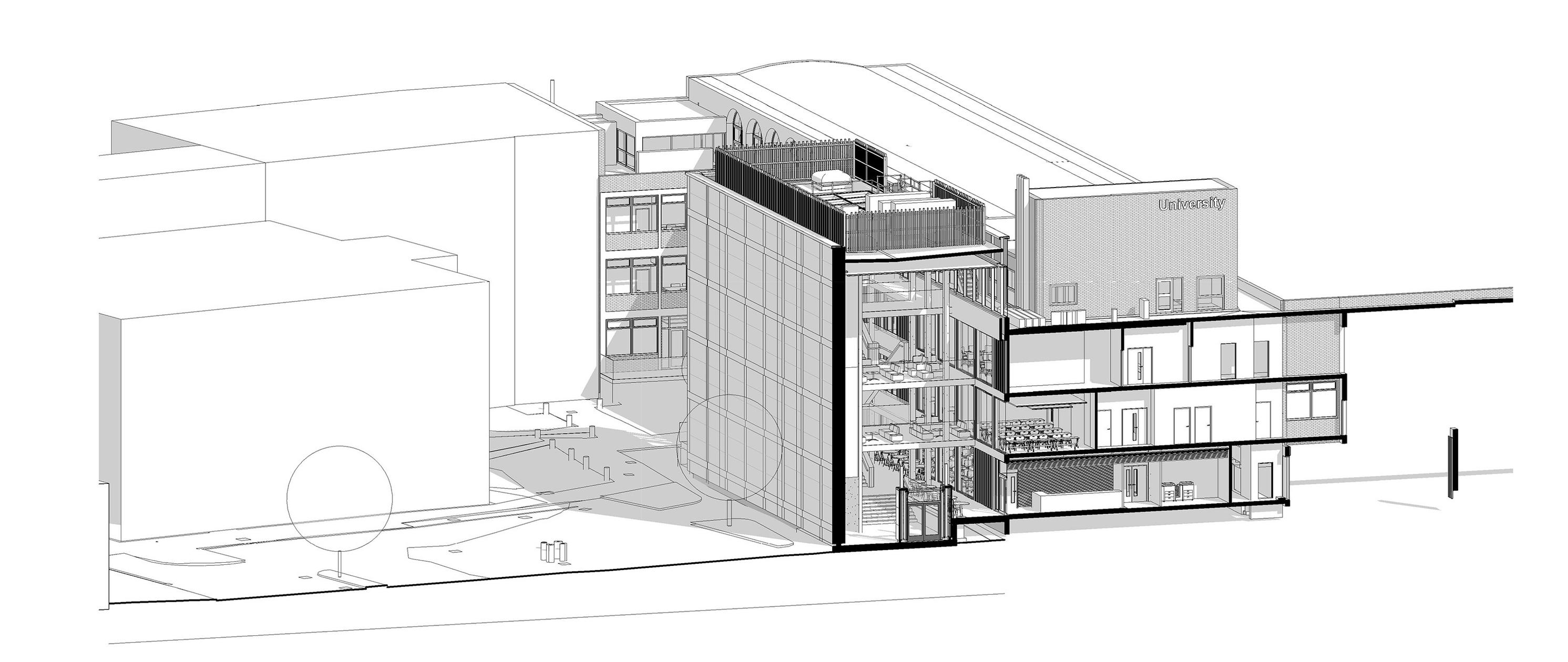 Design Concept
Crafting from the inside out
Our work over the years undertaking smaller works meant we had a strong understanding of the building and that the building fabric could meet the demands of a major refurbishment project. This enabled us to hit the ground running and meet the tight time frame.

We absorbed everything about the building, all its components including the way it's serviced, to create a truly flexible design. This allowed us to design from the inside out, taking inspiration from the existing structure and using bio-molecular forms which reflect the science happening within.
Internally, a large, light and open space, stimulating and inspiring students is achieved through extensive remodelling and refurbishment of the ground, first and second floors to improve wellbeing of everyone in the building. Collaboration and socialising is encouraged through a new atrium, with a new fully accessible main entrance, vertical circulation and breakout spaces.
Our geomatic consultancy team undertook a full 3D building scan which provided the University and design team with a 3D point cloud model which was then used as a basis for a BIM model.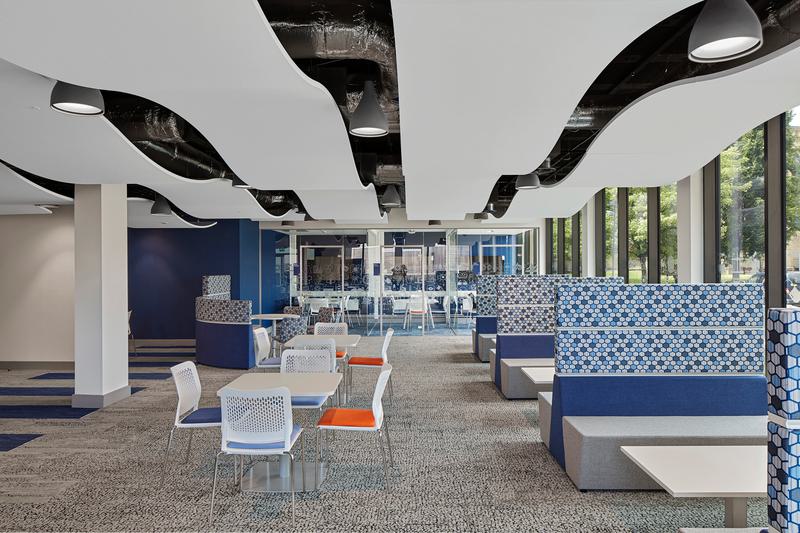 Design realisation
Flexible reuse of an outdated education building
A bespoke contemporary facade was crafted to compliment surrounding buildings, including the nearby listed St Paul's Hall.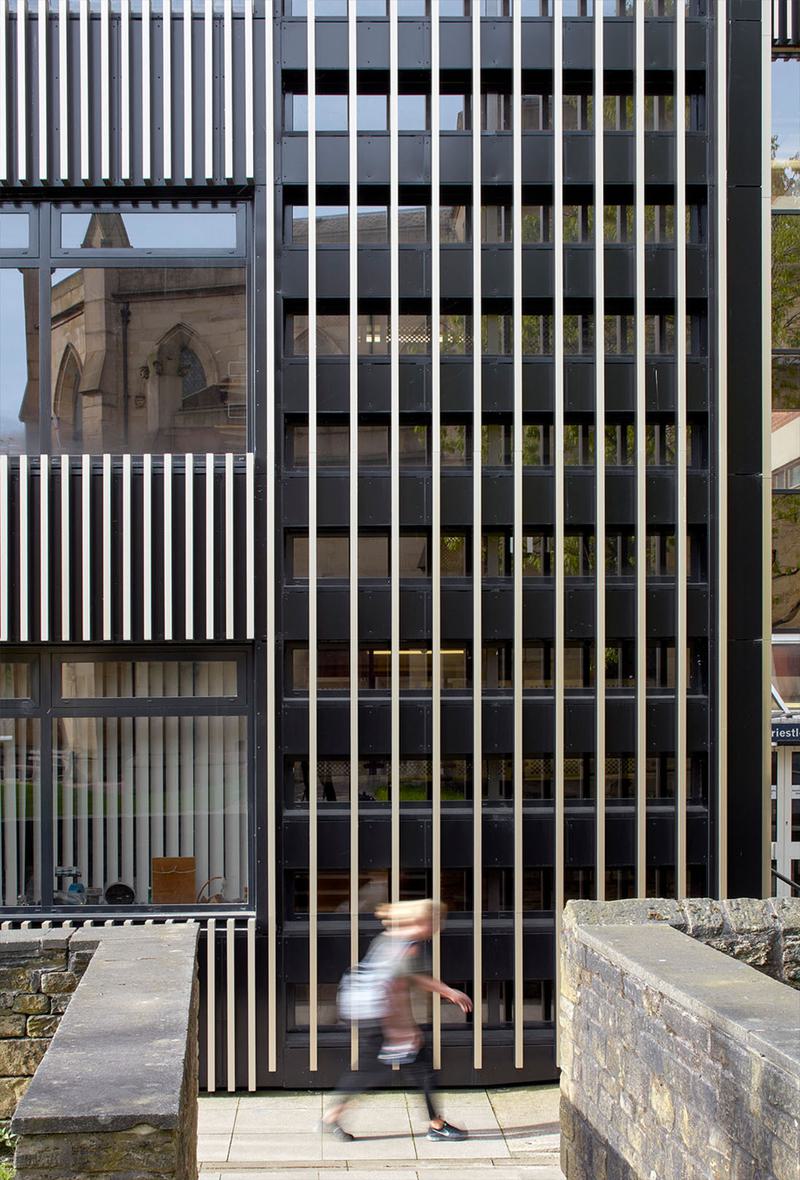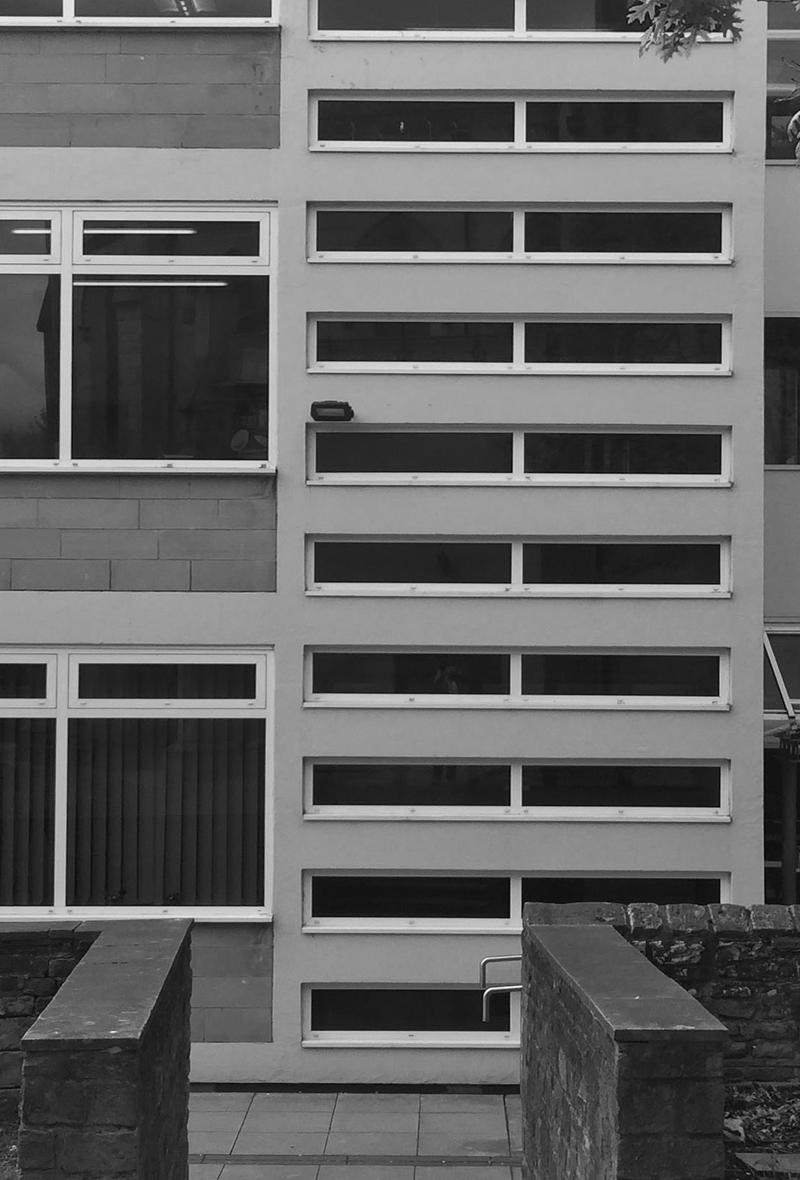 Project summary
Location
Huddersfield, West Yorkshire, HD1 3DH
Client
University of Huddersfield
Includes
Refurbishment and new build extension of 3-storey building
Awards
Education Estates Awards 2019
Winner - Refurbishment of the Year

Insider Yorkshire Property Industry Awards 2019
Winner - Refit and Refurbishment Project of the Year

Building Awards 2019
Shortlisted - Refurbishment Project of the Year
Team
Meet the team behind the project
Contact
Interested in
learning more?
Learn more about 'Joseph Priestley Building' and other projects by reaching out to one of our team
Get in touch