Beswick Community Hub Masterplan
Manchester, UK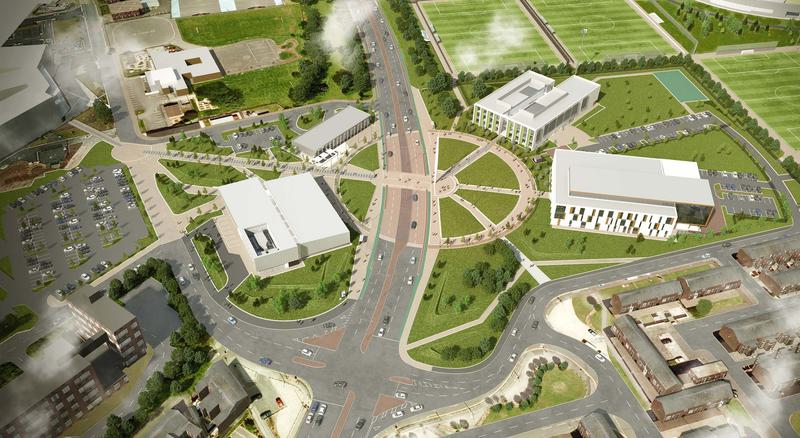 World-class facilities for the community of Manchester
As part of the continuing development of East Manchester, the Beswick Community Hub blends the amenities, facilities and services to meet the needs of local people.
We were appointed to create the masterplan to regenerate the area, bringing in a new sixth form college, health and performance institute, leisure centre, retail and public realm.

Creating places where people want to be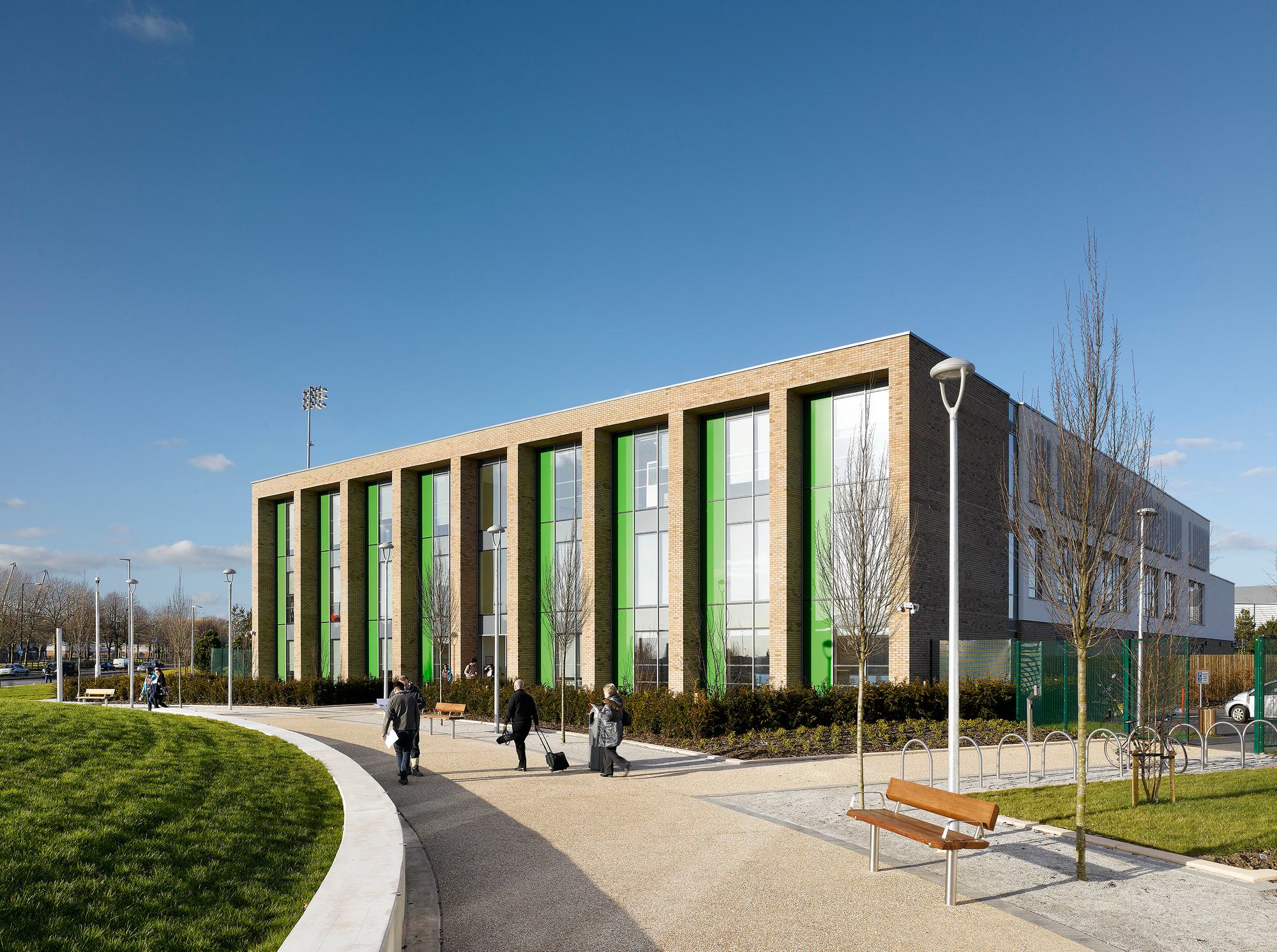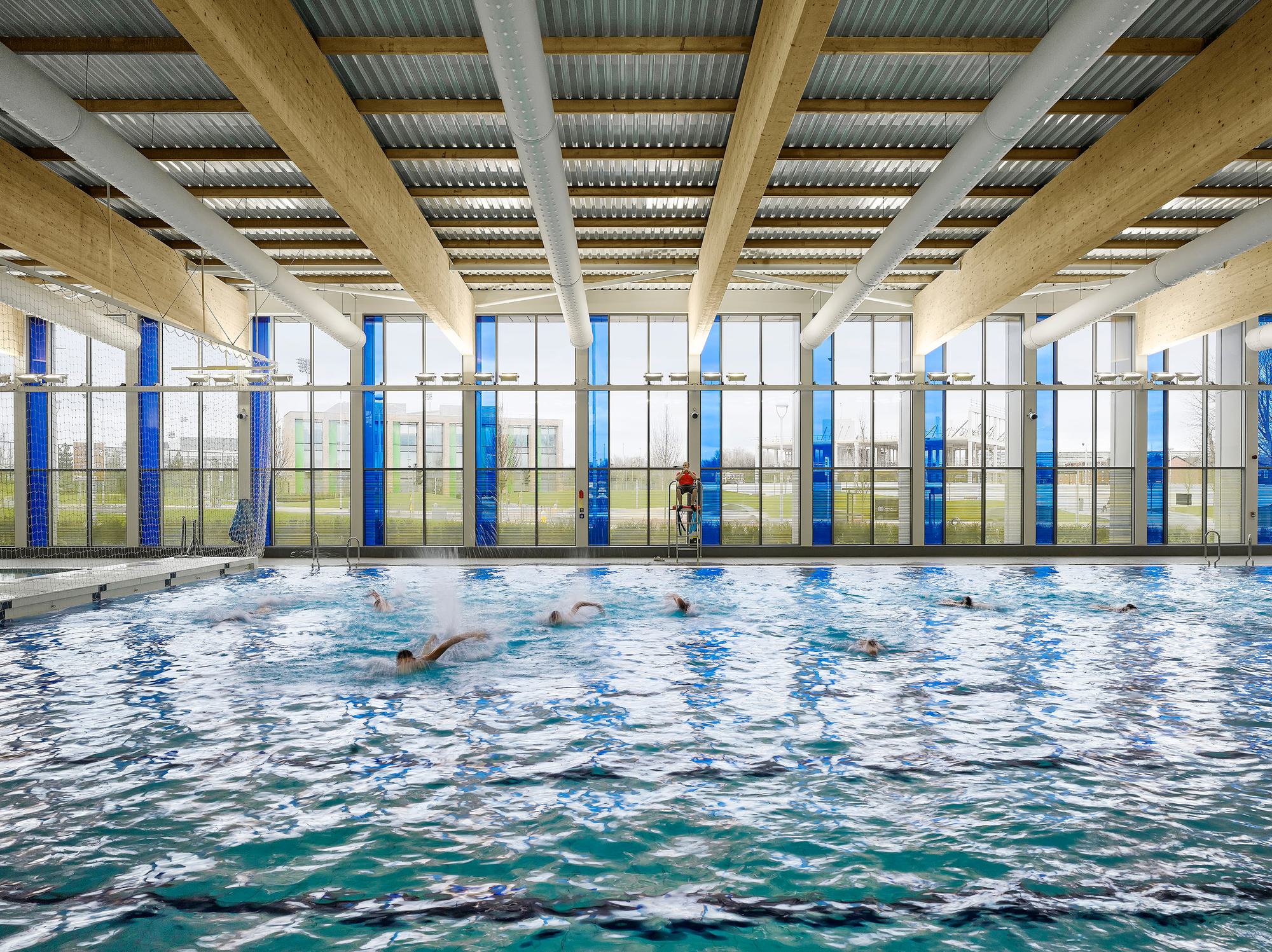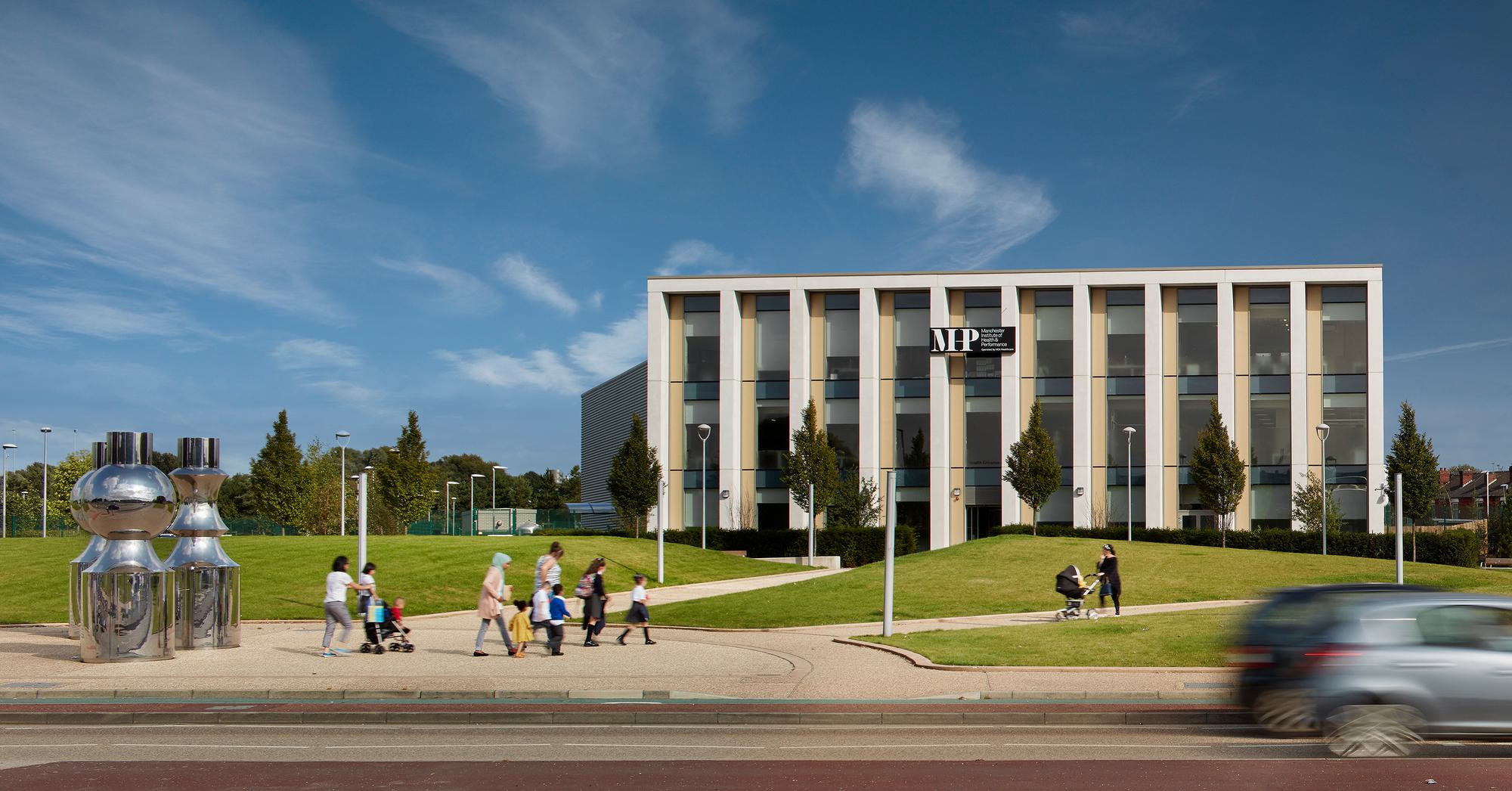 Connell Sixth Form College
Connell Sixth Form College provides better educational opportunities in a unique environment, where social and learning activities go hand in hand.
Read more about the project here.
Beswick Leisure Centre
The state-of-the-art leisure centre, which integrates a gym, fitness class studio and two swimming pools, brings about improved health and wellbeing facilities for the people of East Manchester.
Learn more about the leisure centre.
Manchester Institute for Health & Performance
The Manchester Institute of Health & Performance (MIHP) provides a forward-thinking healthcare facility, modern diagnostic technology and sports medicine and education, all in one spectacular centre, for all physical capabilities.
Discover more about MIHP here.
Creating a new community gateway to the Etihad Stadium area
The aim of the masterplan is to create a new 'place' for the community through spaces that have been thoughtfully arranged to bring people together.
Strategically located, the masterplan provides the opportunity to better connect the new and existing community facilities within a new and inspiring built environment that encourages community, sporting and educational engagements.

Together with the facilities, the Beswick area has been revitalised and now sits as an attractive place to live, work as well as to enjoy the recreational and sporting facilities on offer across Eastlands and the Etihad Campus.

A collaborative approach to deliver for the community
Important to the successful masterplan delivery was interaction and engagement with the local community throughout.
A design office was set up to accommodate regular meetings with clients. In-person engagement is invaluable to any collaboration project and aided our design going forward.
We shared plans and 3D-models with residents, businesses, councillors and funding partners, keeping them up to date with plans, as well as ensuring their input was at the fore throughout.
Local residents benefit from close connections to many transport links, including into the city centre, supporting and encouraging a greener and more environmentally friendly way of life.
Each new building and development is of high design quality. Together with the public realm, the community defines a new, fresh sense of place that is of benefit to all.
The development draws together all kinds of people across the community, from students and families, to athletes and trainers, in one all-encompassing community hub.
Project summary
Location
Beswick, Manchester
Client
Manchester City Council
Includes
Leisure Centre
Institute for Health & Performance
Sixth Form College
Rugby Pitch
Team
Meet the team behind the project
Contact
Interested in
learning more?
Learn more about 'Beswick Community Hub Masterplan' and other projects by reaching out to one of our team
Get in touch