Imran Kassim
Director, Architecture
Qualifications
BA(Hons) BArch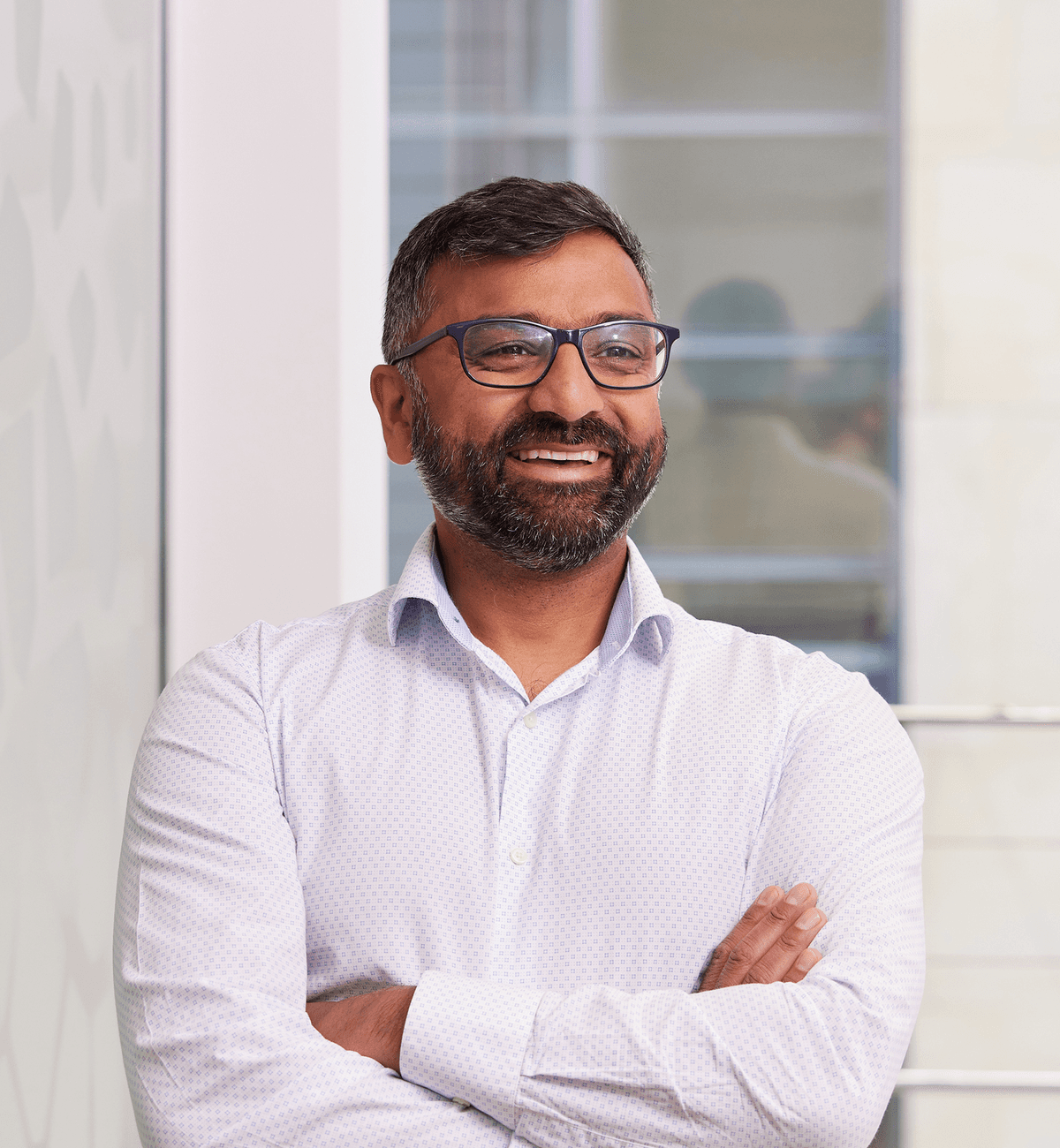 Director Imran Kassim is an experienced architect who drives the use of innovative Modern Methods of Construction (MMC) within the practice. He is passionate about how MMC can improve the quality and construction of buildings by unlocking greater environmental and economic benefits for our clients, together with faster and safer delivery. He has a strong track record in education, with additional experience across several other sectors, delivering offices, custodial accommodation and healthcare buildings.
"I most enjoy working with the very clever people we have at AHR. Engaging collaboratively with colleagues, clients and users to deliver sustainable projects is part of the great satisfaction I get from my role."
Imran has been instrumental in sharing our knowledge of MMC, both internally and externally. A thought leader on the topic, with expertise on the efficiency of design that MMC lends and the invaluable advantages it provides during the construction process. He is passionate about how the adoption of MMC has the potential to deliver higher-quality solutions with reduced environmental impact, through technology driven manufacture and reduced wastage. Imran's passion for sustainability is owed to this, and he is proud to continue to build upon AHR's legacy in sustainable design.
Having been an architect for over 20 years, much of his time has been dedicated to providing high quality learning environments, from nurseries and primary schools to secondary schools and colleges. Delivering spaces that by design, raise motivation, aspiration, and attainment. Beyond his role, Imran is a School Governor. A rewarding position, which goes hand in hand with his passion for ensuring young people receive the best education possible.