Priority Schools Building Programme Modular Batch 2
Nationwide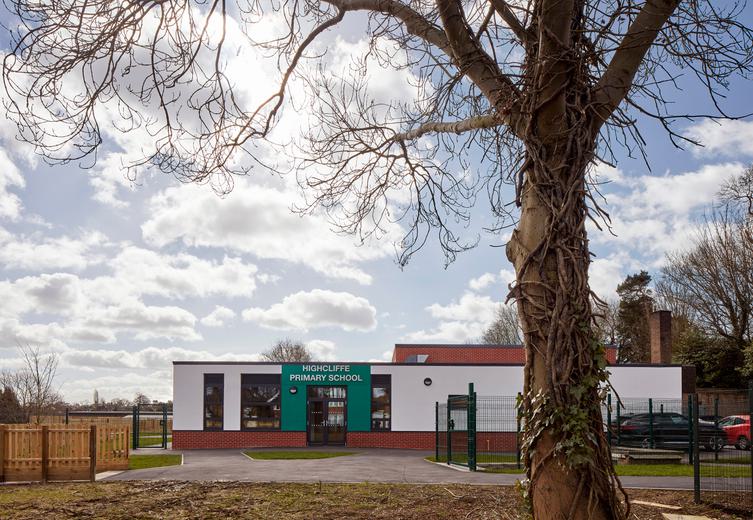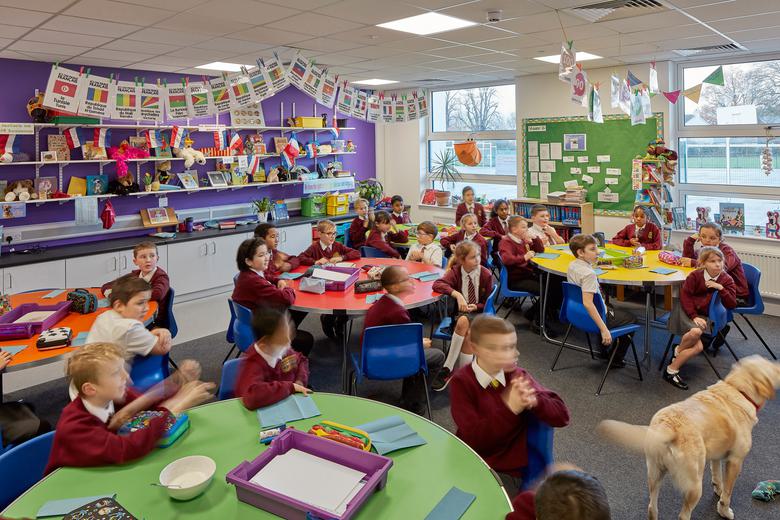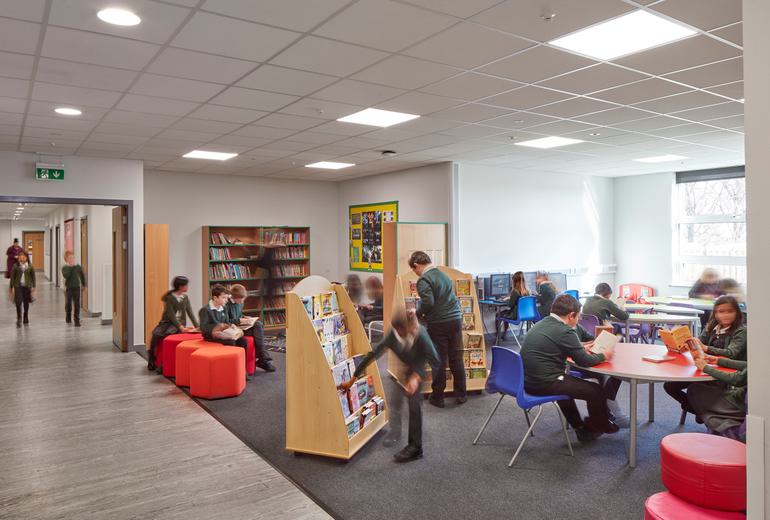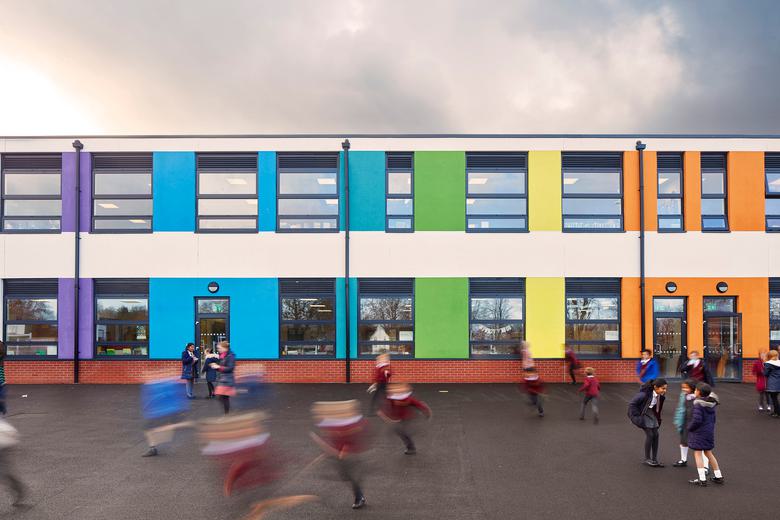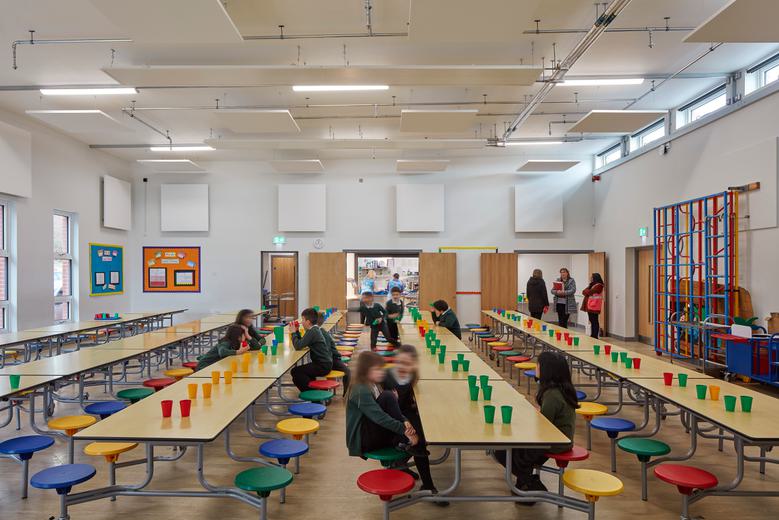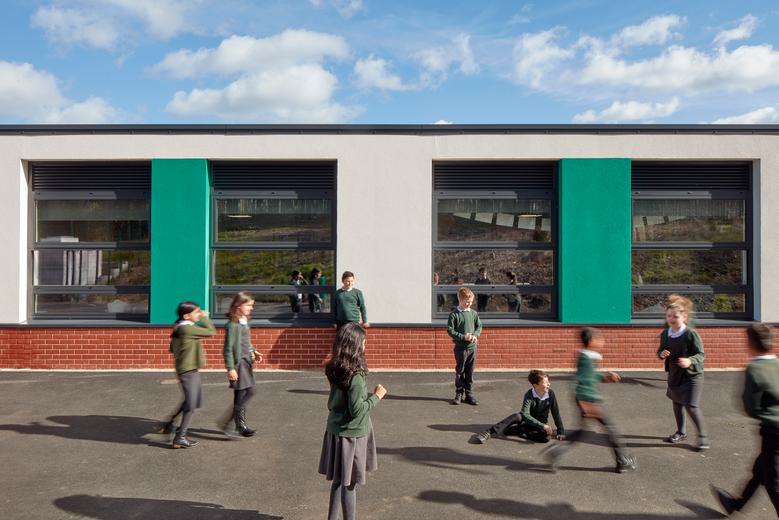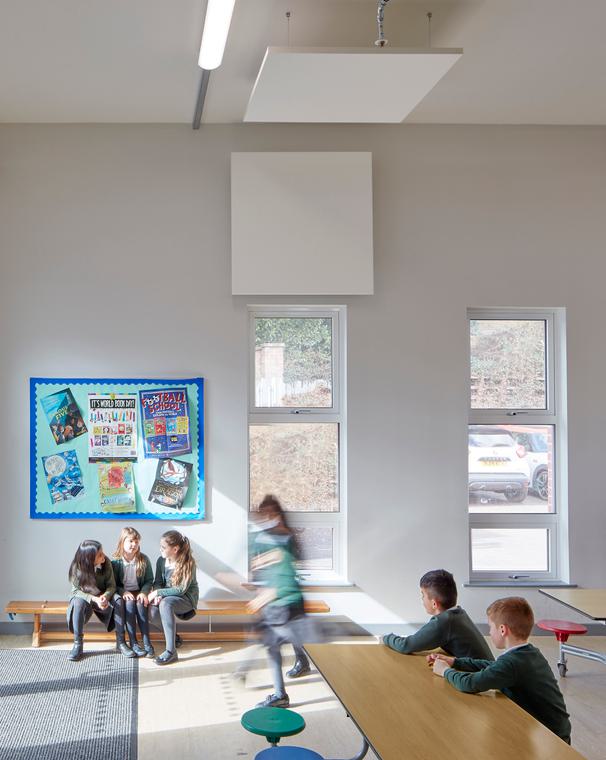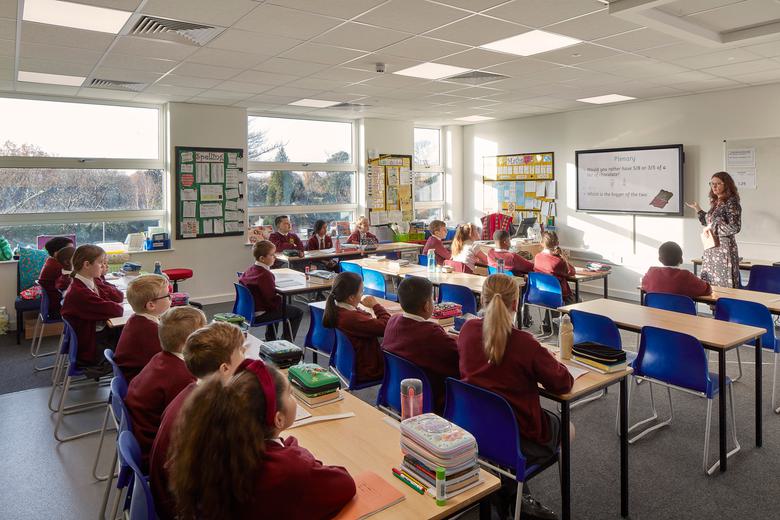 Four modern primary schools, built with flexibility and adaptability
We were commissioned by the Department for Education (DfE) to develop four new primary schools, providing modern, sustainable teaching facilities, to replace outdated, unsafe and unsuitable schools. The new primary schools are Highcliffe Primary School in Leicester, Pound Hill Junior School in Crawley, Abbey Infant School in Birmingham and Collis Primary School in London.
We created the schools using Modern Methods of Construction (MMC). All of the sites had significant constraints, with the development area in very close proximity to the existing live schools that needed to be kept separate during construction. A volumetric build solution was seen to be the only way to deliver each of the developments safely and efficiently.

The schools were all created with four key principles in mind. Each had to be designed with functionality at the top of the agenda, with flexible, easy-to-use spaces to suit a range of needs. Health and safety needed to be prioritised with the need for controlled access points with clear boundaries between areas available for public and private use. To accommodate evolving teaching practices, the schools needed to be future proof and easily adaptable. As well as these, an energy efficient approach needed to run through all aspects of the design.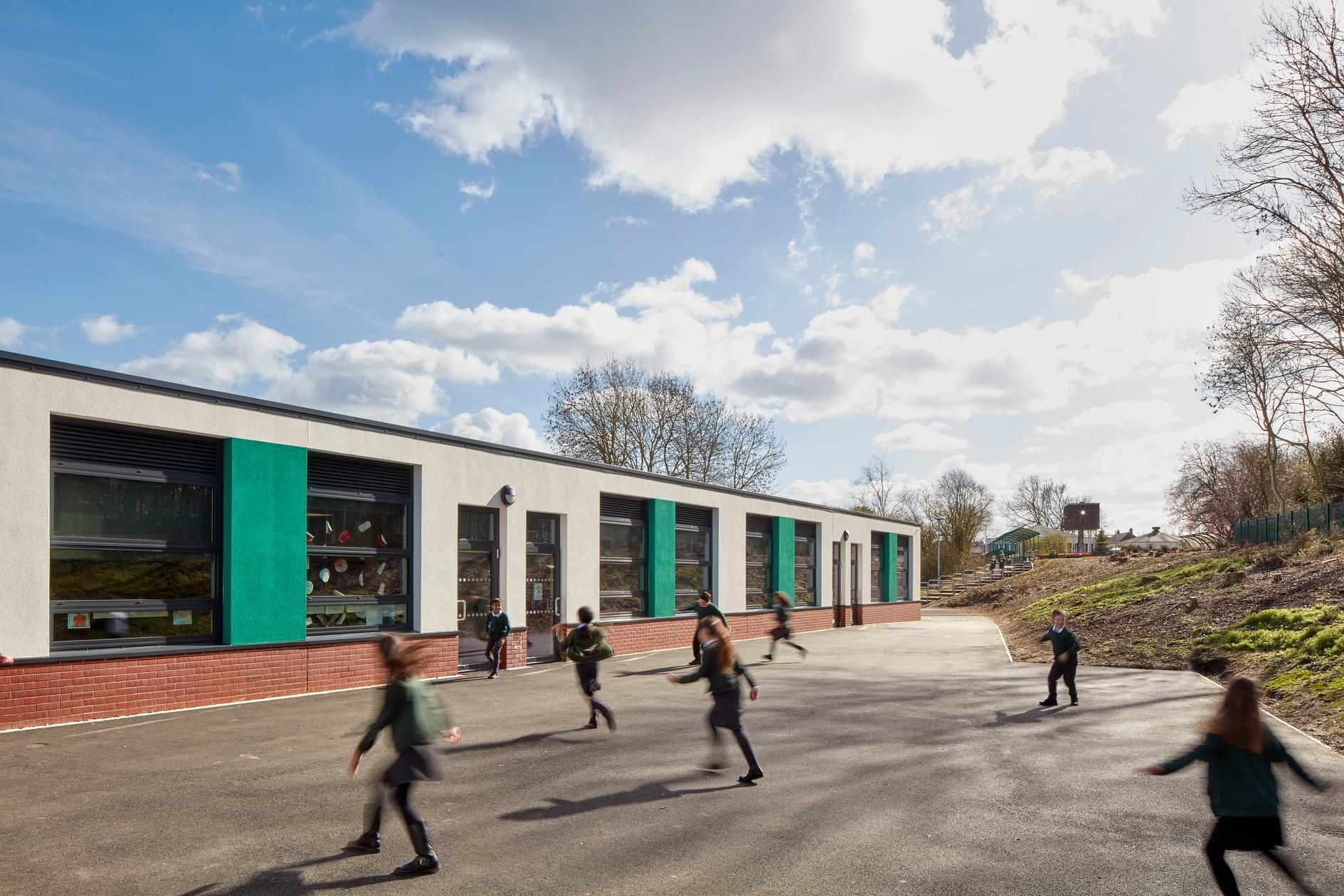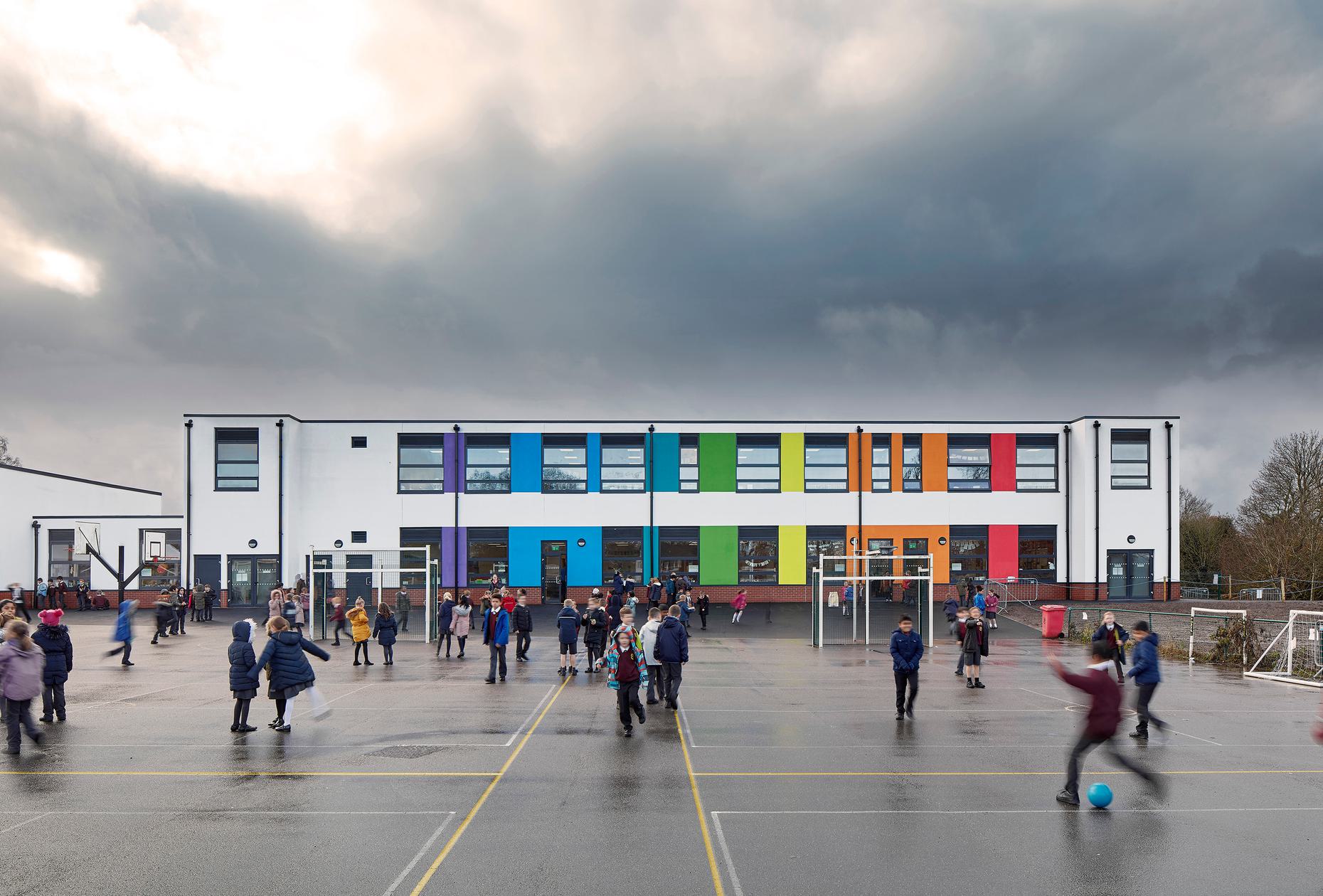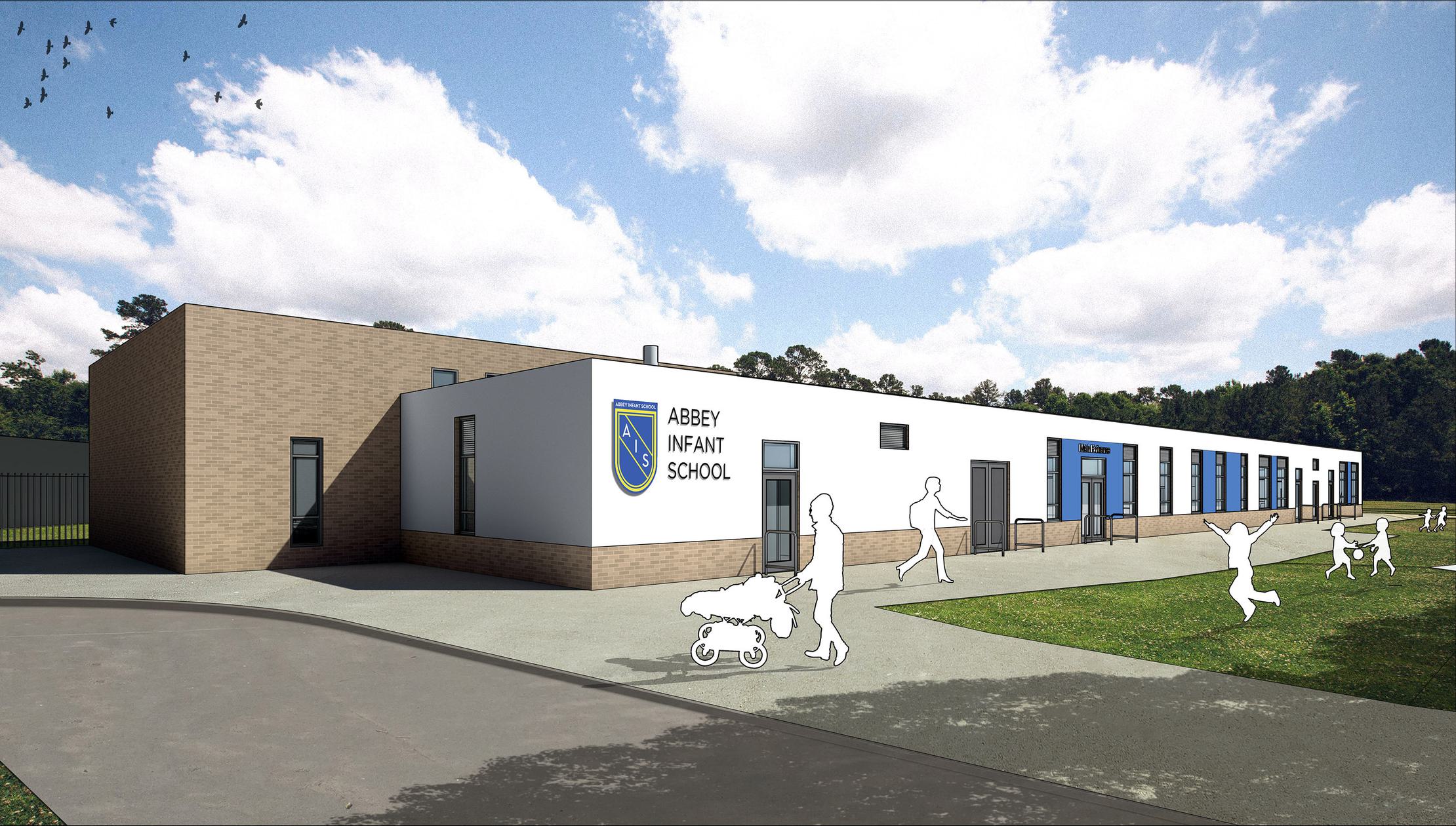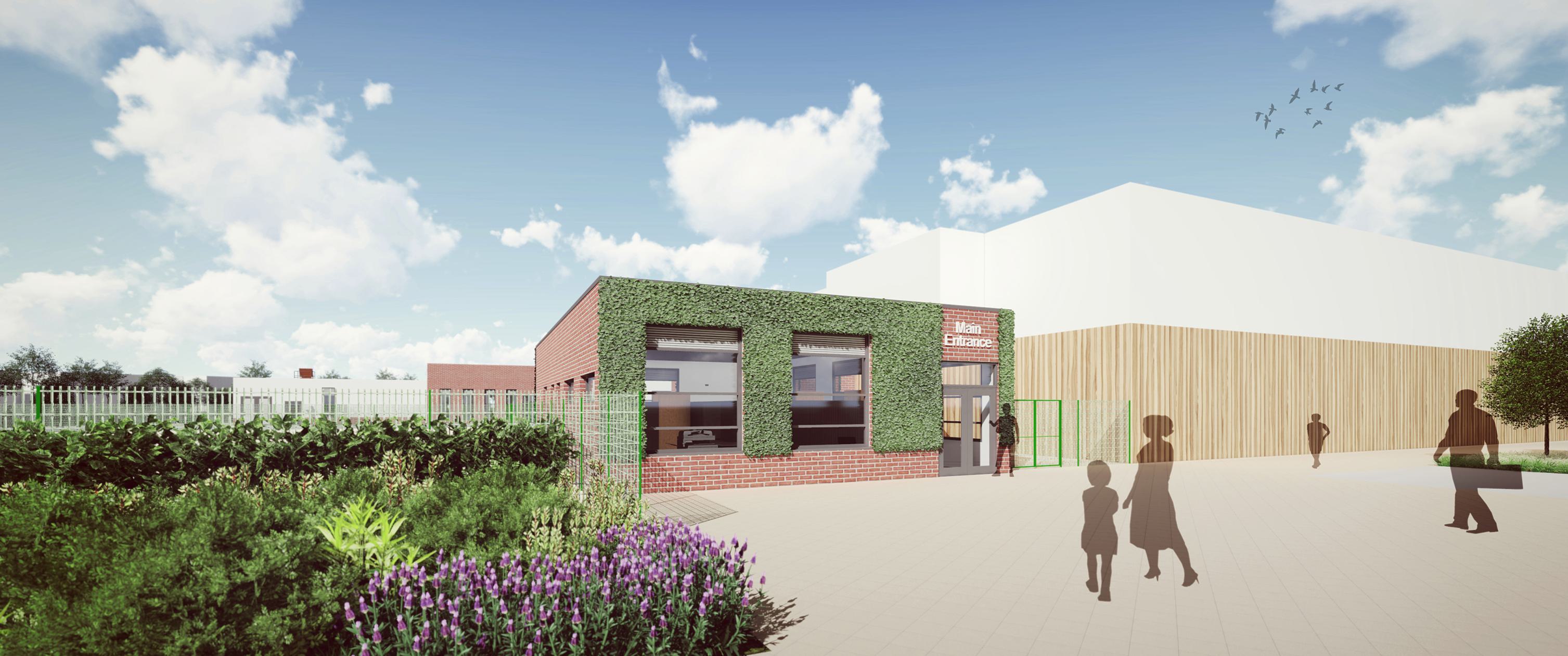 project aims
Replacing unsafe facilities with sustainable schools
Highcliffe Primary School
The first of the schools to be built, this 2FE (Form Entry) primary school replaces an existing school on the site which was demolished. The school remained open and in operation throughout, so it was vital that the site remained safe and that there was minimal disruption to staff and students. We achieved this by housing some students in a nearby unused school temporarily.
Pound Hill Primary School
This new 3FE primary school was delivered in two phases, in phase one a new build block was built on the school site, followed by demolition of the previous main building and reinstatement in phase two. We had to deliver the school in a limited timeframe of 15 months and on a tight development site. We achieved this by using MMC, which ensured a quick and safe delivery.

Abbey Infant School
This new school was built on a very spatially constrained site and replaces the old school which had become unsafe for use because it had been built on a gravel pit. Due to the site's constrained nature, we reviewed multiple options in terms of delivery and costs. The best value option was to rebuild the school on the footprint of the existing building.
Collis Primary School
This new school and nursery replaces the corresponding previous facilities on the same site which were in poor condition. The school includes 12 classrooms, one practical learning space, a kitchen suite, a dining area, three group rooms, a medical room, and a reception suite. There are also exceptional spaces for outdoor learning and social activities within the school grounds, giving students valuable connections to nature.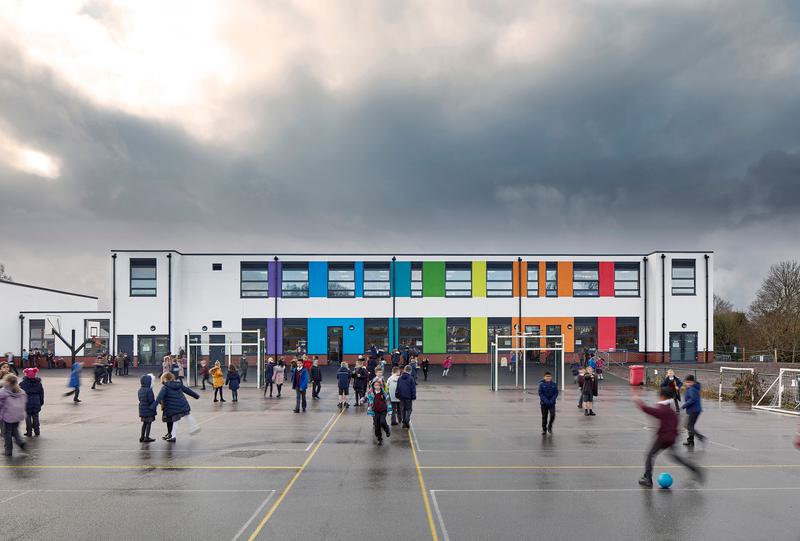 modern methods of construction
Using a standardised approach to ensure technical accuracy
All the schools were designed using a volumetric, standardised approach with a combination of Category 1- 3D Primary Structural Systems and Category 5 - Non-structural Assemblies. As all of the schools needed to remain in full operational capacity during construction, using MMC delivered as minimal disruption as possible to students and teachers. The designs all follow the same adjacencies principles and are organised into typical arrangements as defined by DfE guidance.
We worked with MMC specialists, Spatial Initiative to deliver the schools which brought together the DfE's 'Baseline Modular Designs', our technical expertise in the Output Specification and our experience from previous school procurements.
By using Building Information Modelling (BIM) for each school not only could we rigorously test our solutions for compliance against the DfE's Output Specification, we could also illustrate the design in 3D to the stakeholders for each school at an early stage.
Delivering schools quicker, cheaper and more accurately
By using MMC we can deliver schools with cost and time efficiencies, that have the flexibility to offer multiple options of building layouts and facades to suit each school's local context and school management strategies.
12
weeks onsite
to construct Highcliffe Primary School
40%
quicker than a traditional build
to construct Highcliffe Primary School
75%
of construction
is component design in Highcliffe Primary School
32
weeks onsite
to construct Pound Hill Junior School
46%
quicker than a traditional build
to construct Pound Hill Junior School
15
months delivery time
for Pound Hill Junior School
Working with each community to create schools bespoke to each area
Even though each school was built using a standardised approach, it was vital that we investigated a variety of options regarding each school's location, orientation and massing to be able to create the optimum solution for each site.
We met regularly with the local communities and stakeholders of each school to hear local planning policies, school-specific briefs and neighbourhood concerns. These all came together to guide each school's design and ensure that each school created was rooted into its context.
Through these meetings, we identified a series of brief objectives and designated people within our team to develop each objective. These were in areas such as educational vision, engineered efficiency, lifecycle and running costs, sustainable delivery, FF&E integration, community use and continuous improvement across the batch.
Project summary
Completion
last school completed in 2019
Includes
4 Primary Schools:
Highcliffe Primary School
Pound Hill Junior School
Abbey Infant School
Collis Primary School in London
Team
Meet the team behind the project
Contact
Interested in
learning more?
Learn more about 'Priority Schools Building Programme Modular Batch 2' and other projects by reaching out to one of our team
Get in touch