Salford BSF Programme
Salford, UK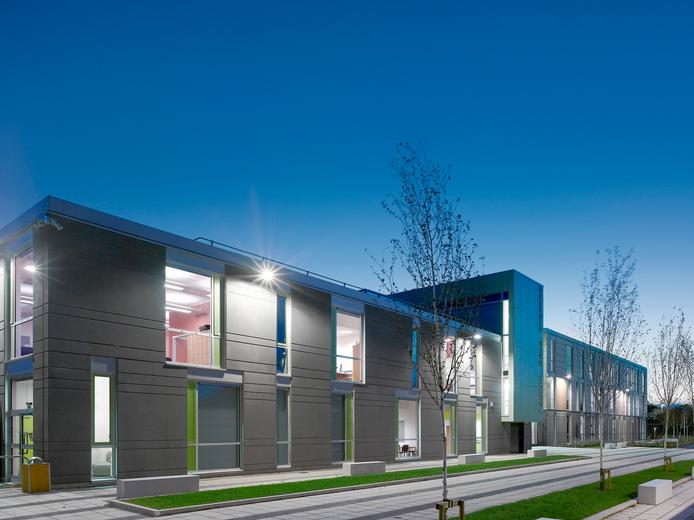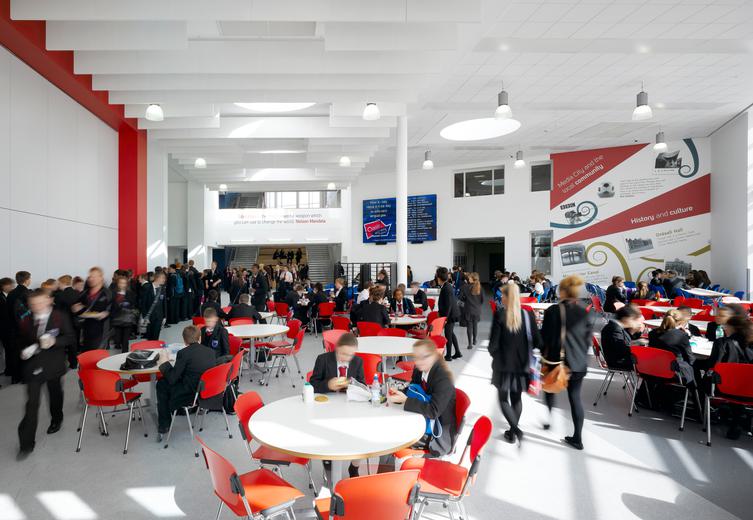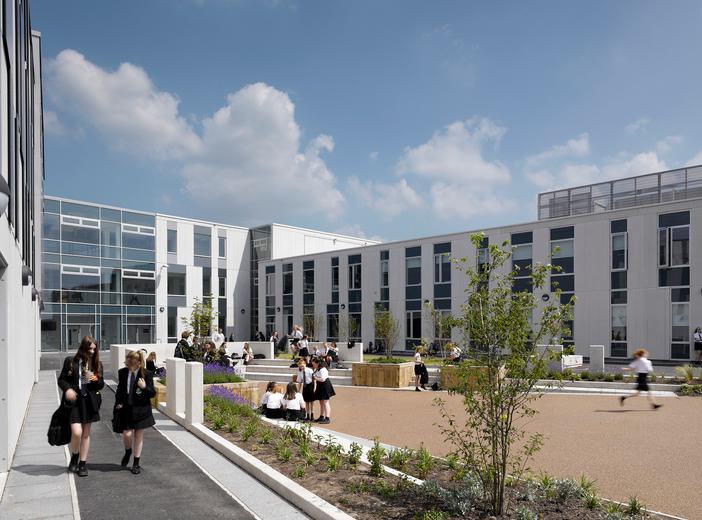 St Ambrose Barlow RC High School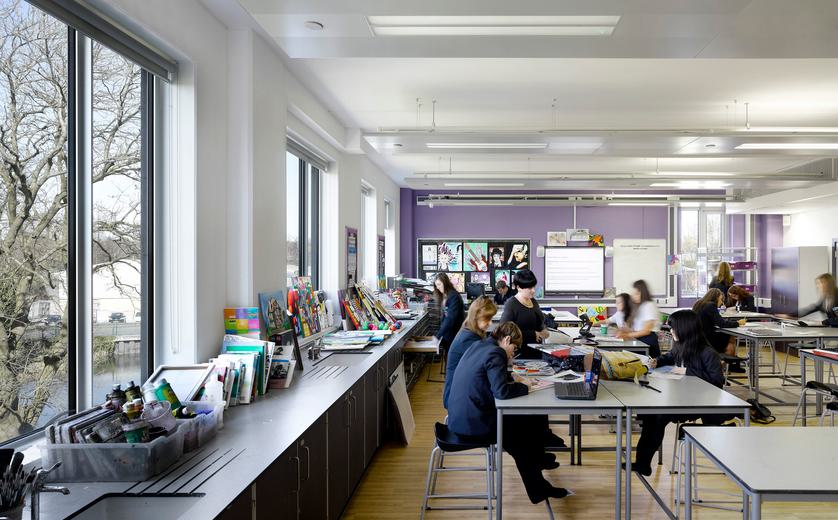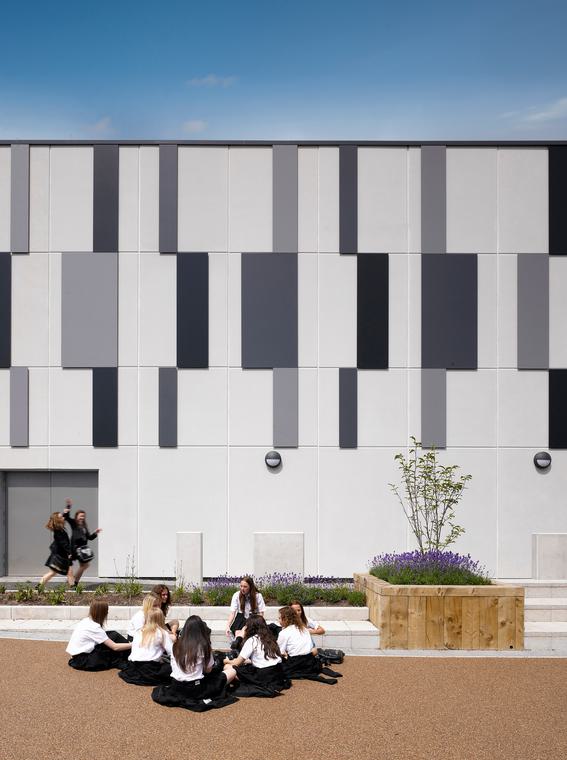 St Ambrose Barlow RC High School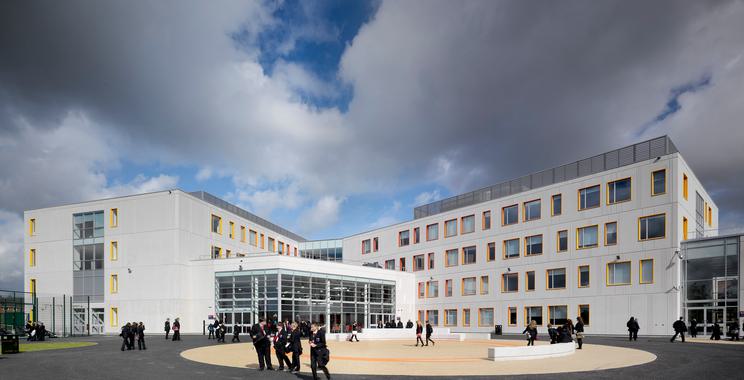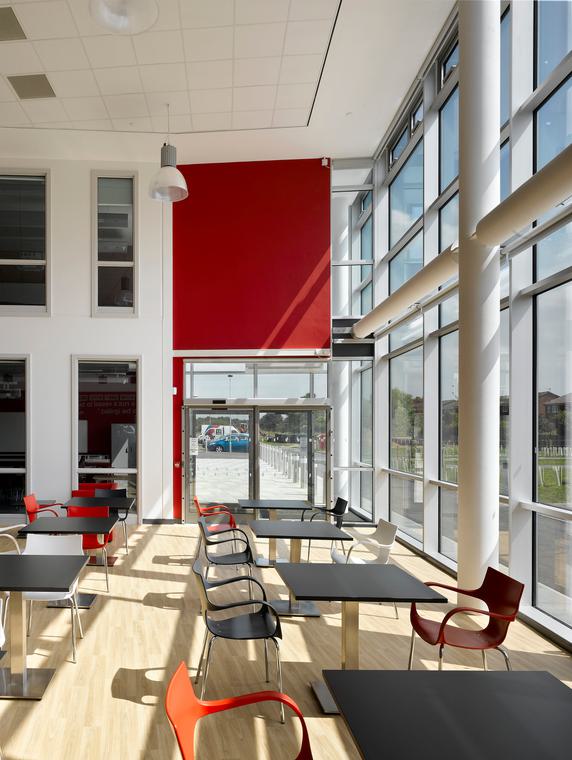 St Ambrose Barlow RC High School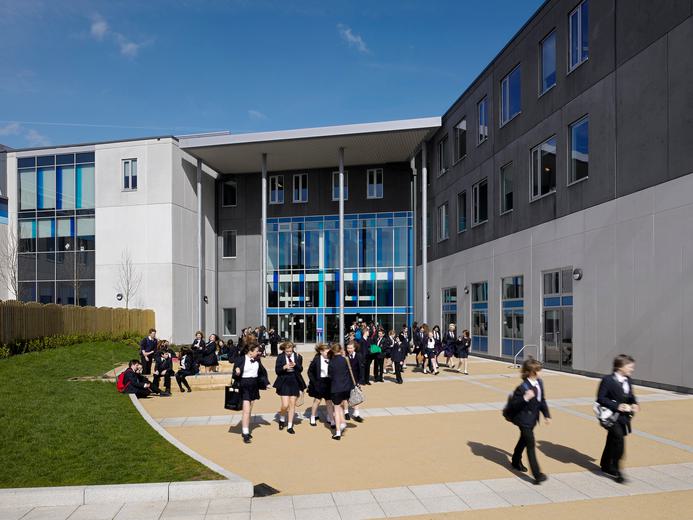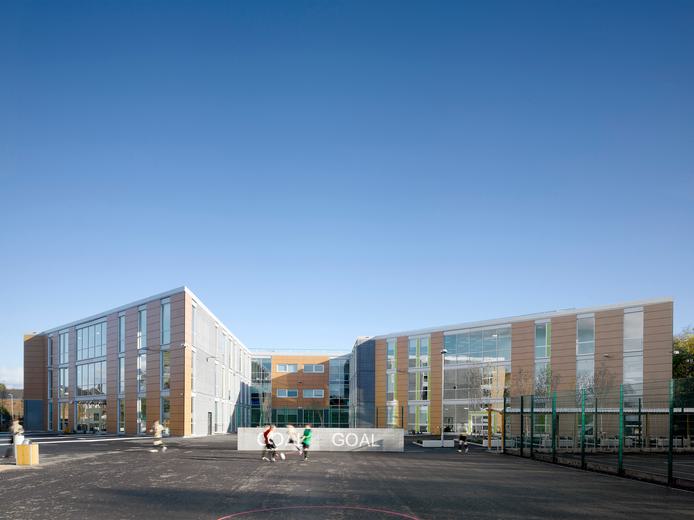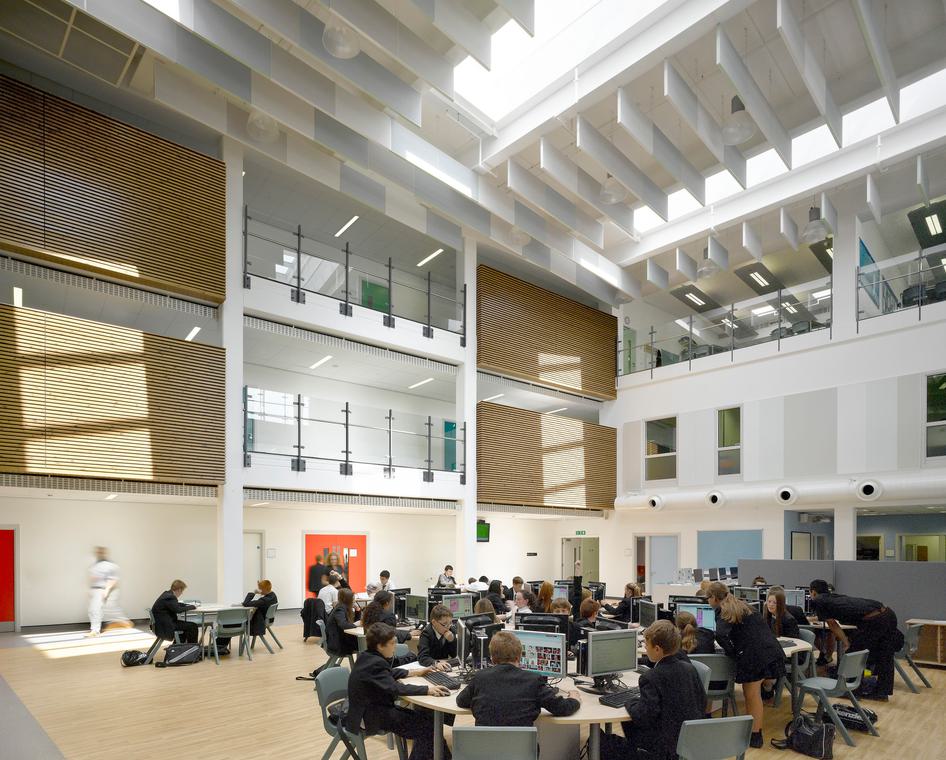 Revolutionising Salford's education estate
Responding to the need for a transformed education offering in Salford, we developed new schools Walkden Global Academy, Oasis Academy MediaCity, St Ambrose Barlow RC High School and Moorside High School, all bespoke in design, rich in innovation and smart in construction.
Accommodating 8,460 pupils collectively, the schools are of an exceptionally high quality and designed with Design for Manufacture and Assembly (DfMA) principles at the fore.
Students remained a top priority during the construction period, and Modern Methods of Construction (MMC) were used to ensure smooth delivery.
Blending theoretical and practical teaching environments, Salford's collection of schools embrace innovation and inclusivity, and support students' growth as they approach life after education.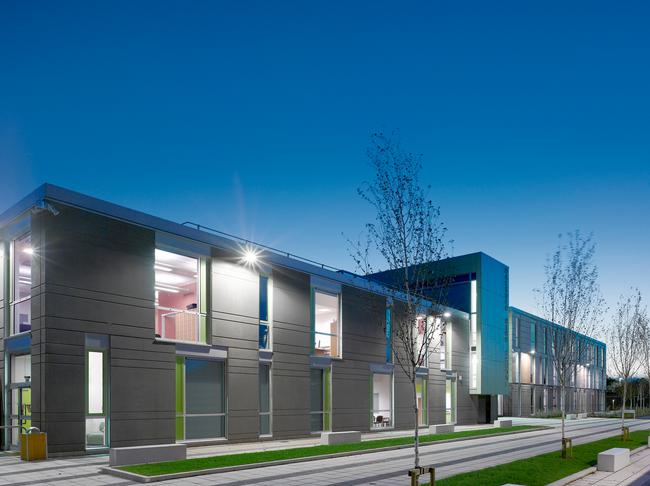 Supporting young peoples' future growth, today
Prior to our involvement, many of Salford's schools were undersubscribed or underperforming, leaving students feeling less inspired to engage with their learning.
As part of Salford City Council's vision, we created a series of schools which accommodate a range of needs and embrace contemporary methods of learning, which is more personalised, valuable and, overall, enjoyable for students.

Whilst each school remains bespoke in its design, we ensured that together they were recognisable as a collection, forming a 'family' of schools that people in the local area would be proud of.
To encourage more environmentally friendly modes of travel, each school implements green travel plans. Effective in positively contributing to the local areas with less road traffic and pollution, as well as educating students in their environment.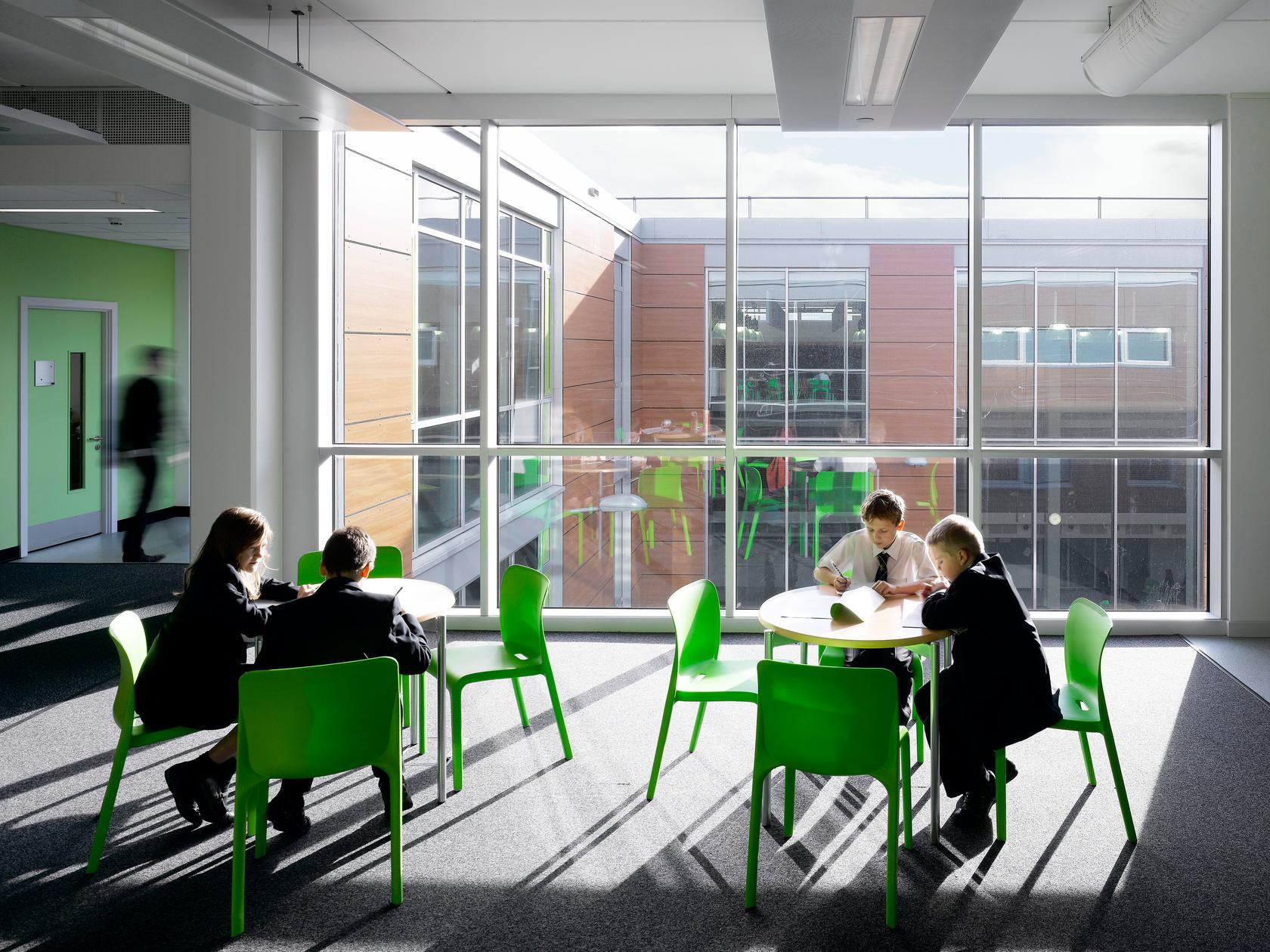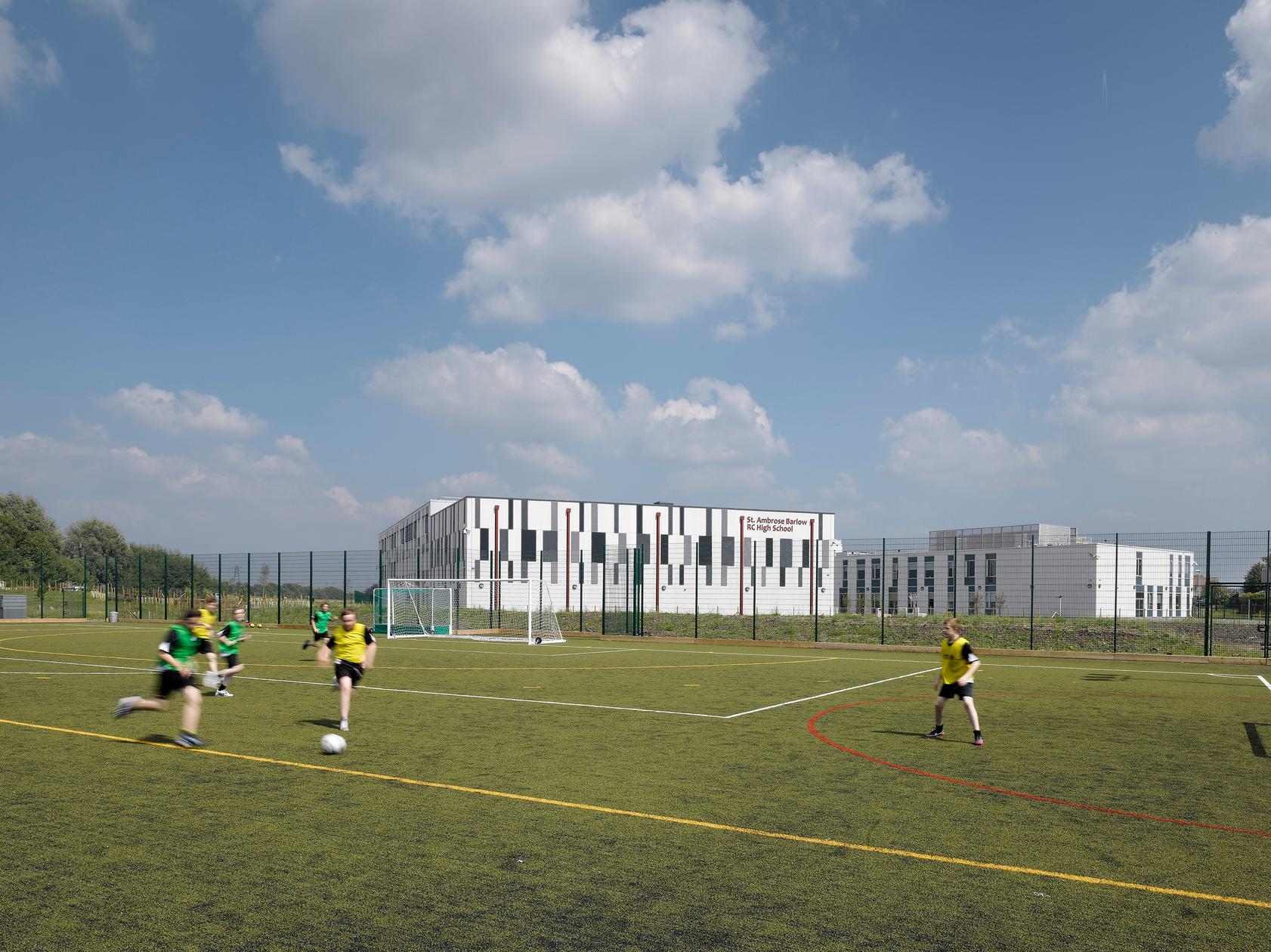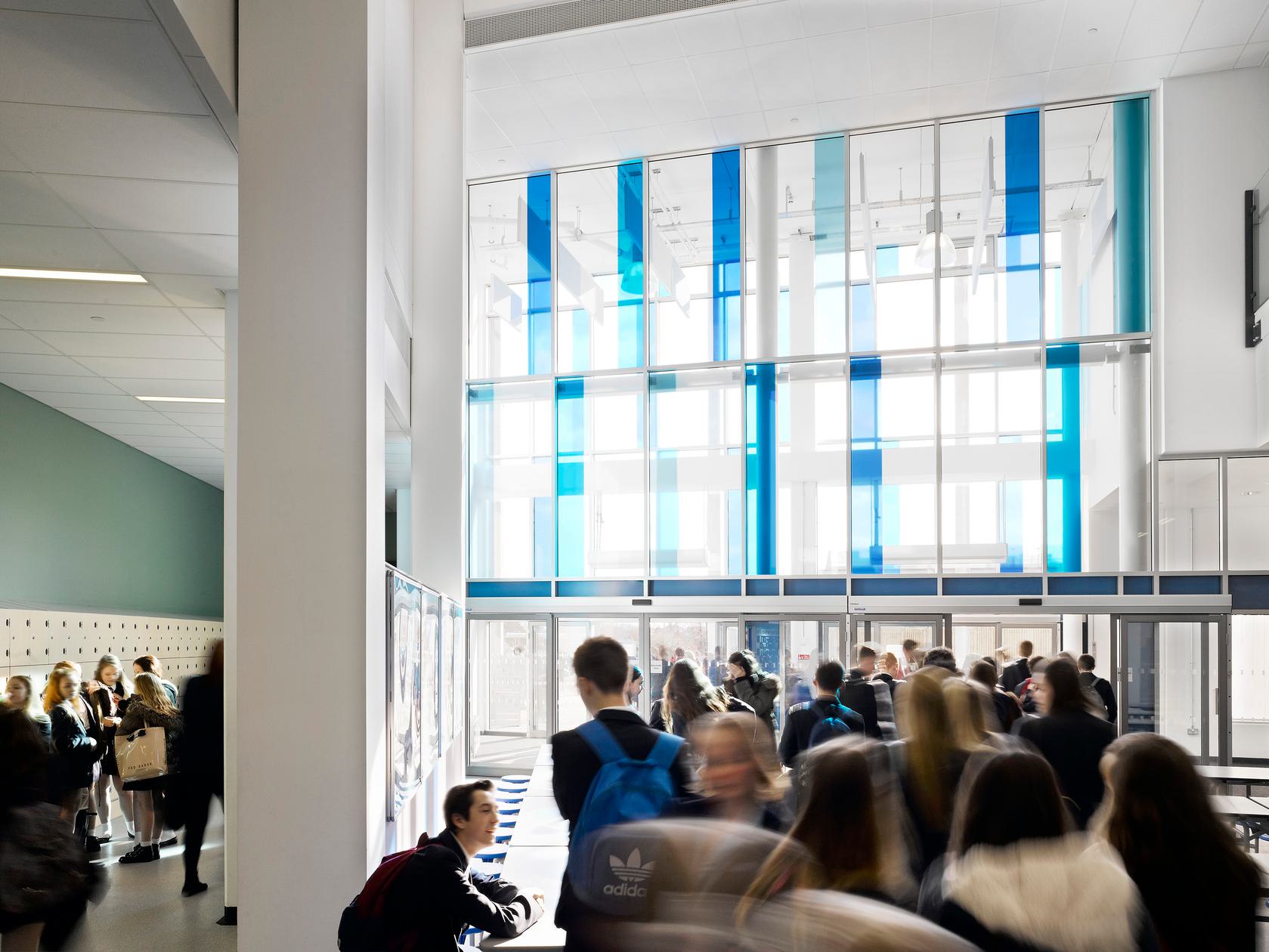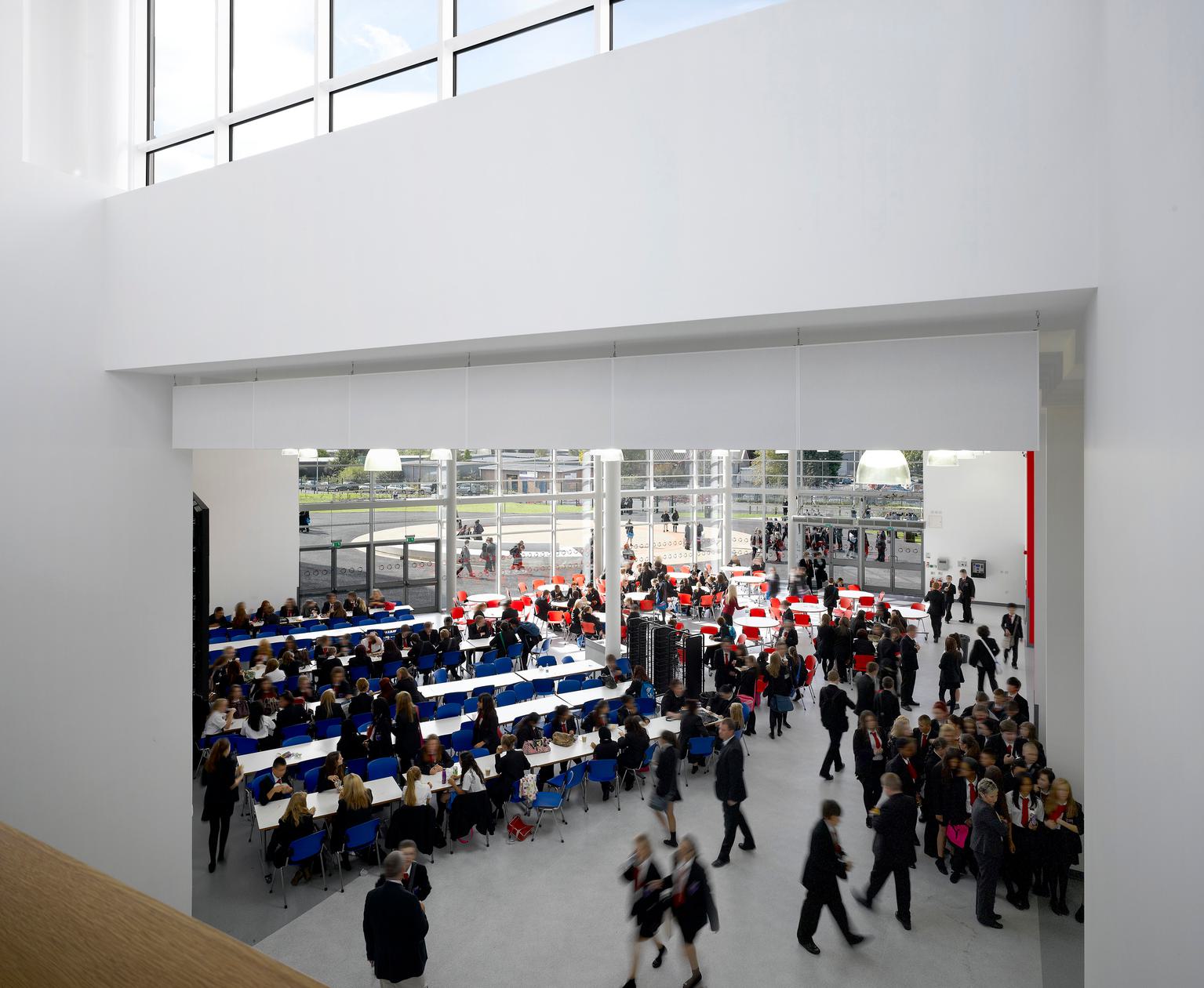 featured
Transforming Salford's schools
Designed to accommodate a range of learning styles, Walkden Global Academy weaves smart, innovative design into the area. The school takes an imaginative approach to the creation of modern learning, helping young people to build their confidence and thrive.
Simple in form yet well organised on plan, St Ambrose High School is located on a brown-field site, previously accommodating Salford College. The new learning, community and leisure facilities are set in a pleasantly green landscape setting which compliments the local area.
The new school replaces the existing Moorside High School, Moorside Primary School and Dean's Youth centre, bringing about a welcome, purpose-built design into one all-encompassing building. The transformational learning and teaching environment is an asset to the area of Swinton.
Specialising in media and communication studies, Oasis Academy MediaCity supports a flexible approach to teaching and learning with a strong emphasis on community engagement. The school is a pleasant addition as part of Salford's wider programme, meeting the needs of the local people of the city.
Setting the benchmark for exceptional design
We were commissioned by Laing O'Rourke, who were selected as the manufacturing delivery partner for Salford Council, to develop the schools and maintained a strong relationship throughout.

We regularly visited the factory site to understand how the components were made as well as offered our expertise in BIM to bring these components to life.

Through effective collaboration, we helped to deliver pioneering innovation, which was particularly significant of its time.
In addition, all schools achieved a BREEAM Very Good rating, setting the benchmark for similar schemes in the area.
Our design approach was complimented by the use of the DfMA (Design for Manufacturing and Assembly) methodology, which helped deliver the components with fewer defects for lower costs and greater quality.
Looking forward, we knew of the benefits this would overall bring to the maintenance of the schools and their longevity.

Project summary
Client
Salford City Council
Size
6,290 m2 - 14,190 m2
Value
£175.8m
(across 8 projects)
Includes
Walkden Global Academy
Oasis Academy MediaCity
St Ambrose Barlow RC High School
Moorside High School
Irlam and Cadishead Academy
St Patricks RC High School
All Hallows RC High School
Ellesmere Park High School
Team
Meet the team behind the project
Contact
Interested in
learning more?
Learn more about 'Salford BSF Programme' and other projects by reaching out to one of our team
Get in touch