Geoff Goodman
Associate Director, Architecture
Qualifications
BSc BArch (Hons) ARB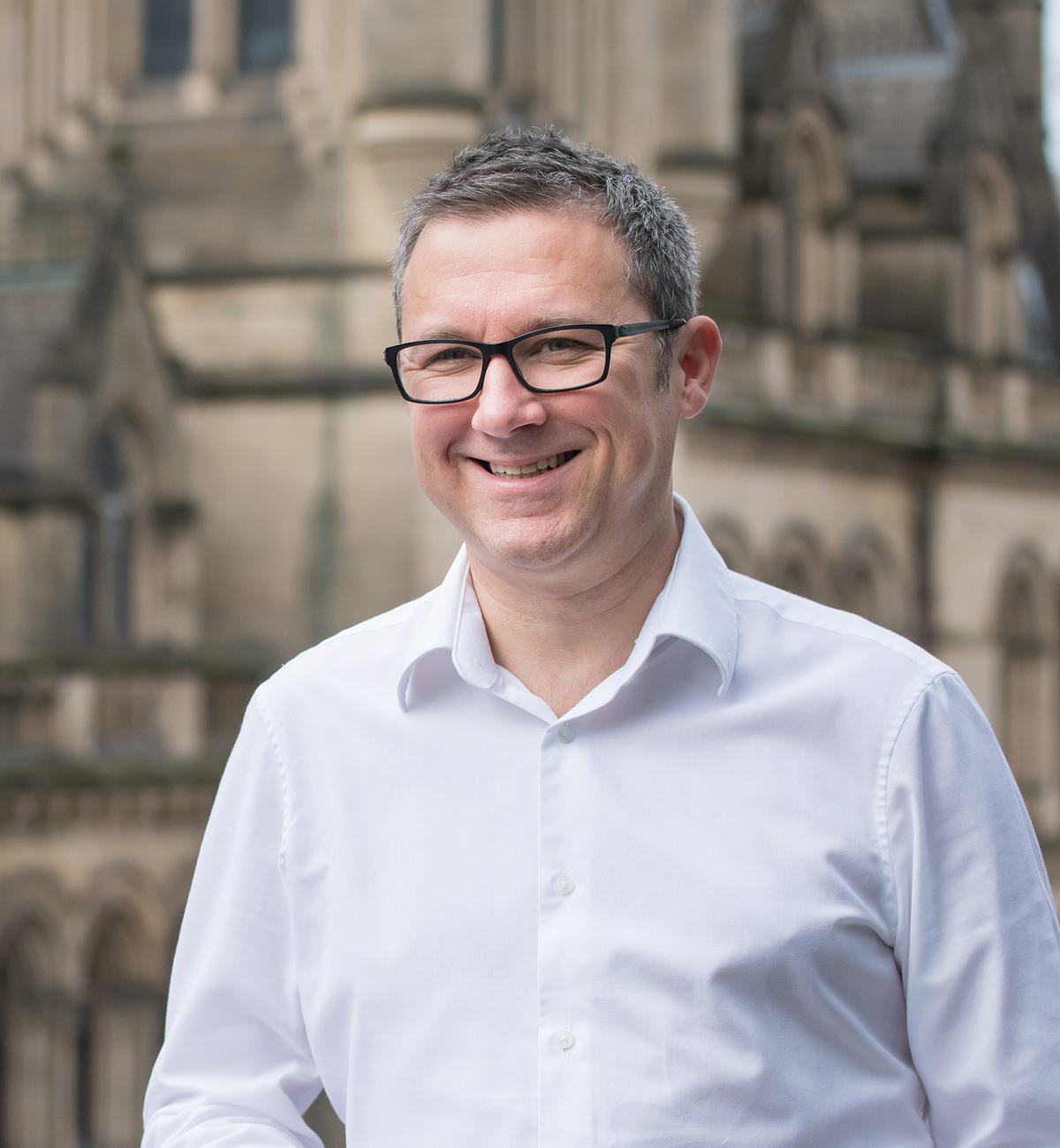 Geoff Goodman is an associate director in our Manchester office. Often taking on the role of project lead, Geoff enjoys being involved in all stages of a project and is known for his expert delivery in the latter stages of design. This is owed to his exceptional ability to embrace the initial aspirations of his client and successfully deliver on their vision.
"What I enjoy most is seeing a design through from its first ideas to its built form, then seeing first-hand how the end result can change people's lives for the better."
Organised, knowledgeable, and not one to shy away from a challenge, Geoff brings a wealth of knowledge and experience to the practice, having been with us for over 18 years. With a wide set of skills, Geoff has been involved in a number of projects ranging in depth, scale, and complexity, from police headquarters to health and fitness institutions.
Key to his success is his ability to cater for a range of needs whilst never losing sight of the initial vision. As a positive and friendly member of the Manchester office, Geoff is team focussed, and delights in supporting people the best he can whilst ensuring they get the best out of him too.
In his spare time, Geoff likes keeping active and spending time with family, finding enjoyment in cycling as both a leisurely pastime and when commuting to the office. He is also fond of football, and delights in the opportunity to share his passion with his young son, whose team he co-manages.