Safer Hull Paragon Hub
Hull, UK
Supporting charities with a ground-breaking community hub
Thought to be the first of its kind in the UK, the Safer Hull Paragon Hub at Hull Station provides a welcoming space for rail and bus passengers to access services from a range of agencies. As well as offering a constant point of contact for those in need and an increased police presence, the hub will create a safer environment for customers.

The collaboration between Hull City Council, the British Transport Police and Humberside Police, was funded by a £100k investment from TransPennine Express.
Alongside the British Transport Police and Humberside Police, the hub also provides support to charities and support services with The Railway Children, The Samaritans, Vulnerable Exploited Missing and Trafficked Team (VEMT), Carlisle Security, the Antisocial Behaviour Action Team, Hull 4 Heroes and Andy's Man Club, all taking regular slots within the hub's opening hours.
CONSIDERED DESIGN
Creating a relaxed atmosphere with multiple uses
To create a calm and comfortable space, a carefully selected pallet of bright, yet muted, colours are used in the soft furnishings whilst the layout is designed to provide a number of multipurpose areas with dividing doors and panels creating a zoning effect.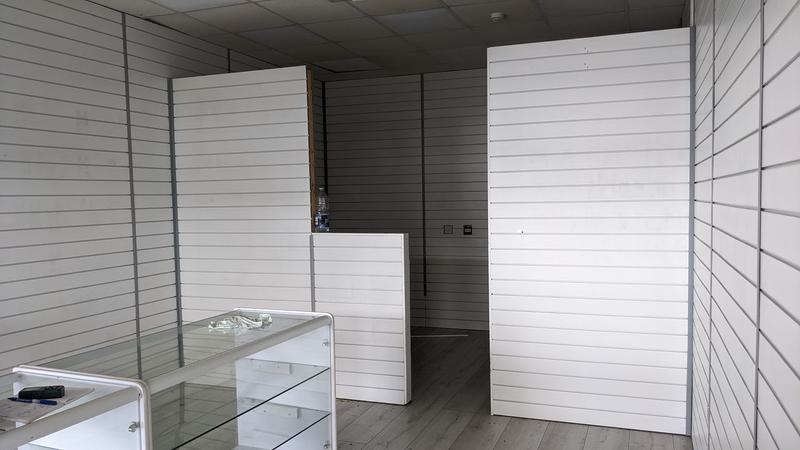 Converting a disused retail unit into a flexible space
As part of an ongoing commitment by TransPennine Express to improve facilities across its network, we were commissioned to provide Principal Designer services and develop plans for the conversion of a disused former phone repair shop within the station into the new multi-use community hub.
To accommodate a versatile space, which includes meeting and break-out areas as well as new services and kitchen facilities, a full strip out was completed of the existing retail unit to create a new layout.
Helping to guide the two million rail users and ten million bus passengers that use Hull Paragon Station each year to the pioneering community hub, we provided clear signage, situated above a new entrance door. This enhances the appearance of the unit and provides safety to those using the hub, by way of access controls and fob security.
Team
Meet the team behind the project
Contact
Interested in
learning more?
Learn more about 'Safer Hull Paragon Hub' and other projects by reaching out to one of our team
Get in touch