Practice News
Delivering social value and improving communities with volunteering

by AHR
Director Samantha Smith attended the Transpennine Route Upgrade (TRU) volunteering day with the Canal & River Trust.
We teamed up with volunteers from the TRU team – who we are currently acting as a design partner for, as an architectural subconsultant to ARUP – to spend the day at the canal in the Colne Valley area of Huddersfield.
The TRU is a major, multi-billion pound programme of railway improvements between Manchester, Huddersfield Leeds and York. It will cover a series of upgrades including track, signalling and electrification to deliver improved journey times and resilience for the region.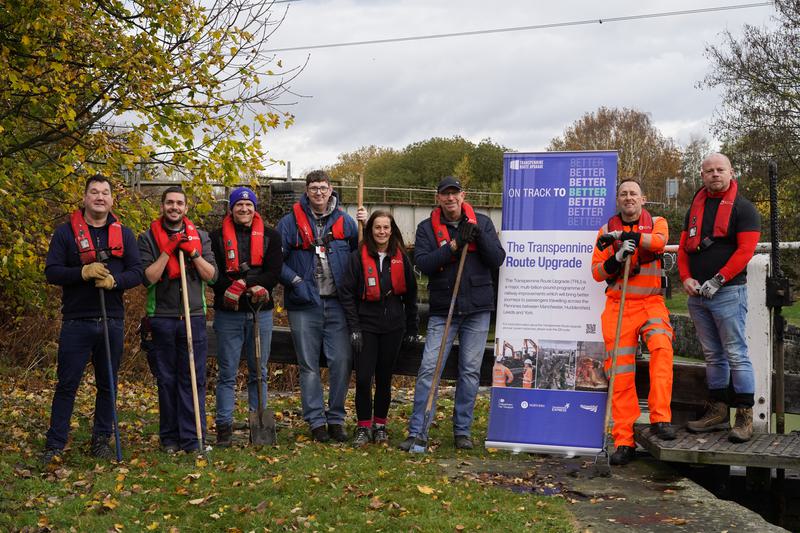 The day was organised by the Canal & River Trust which was established in 2012 and cares for 2,000-mile -long, 200-year-old network of canals, rivers, reservoirs and docks across England and Wales. Their aim is to maintain the legacy of our waterways and help to promote sustainability by educating people about how canals can help in the fight against climate change.
The day also included a 'plastics challenge' where volunteers were tasked with collecting plastic litter from the canal. It made for a fun competition as volunteers battled to reach plastic in the far-reaching corners of the canal to collect the most items.
Although fun, the 'plastics challenge' is an important in not only helping to prevent injury to local wildlife, but helping to keep the waterway clean and safe and with other sustainability benefits.
All plastic recovered from the canal, and surrounding areas, such as footpaths and shrubbery, was taken to local recycling hubs, preventing it adding to landfill in the future. Recycling plays an integral part in protecting sustainability all over the world and is projected to save over a billion tonnes of CO2 emissions by 2030.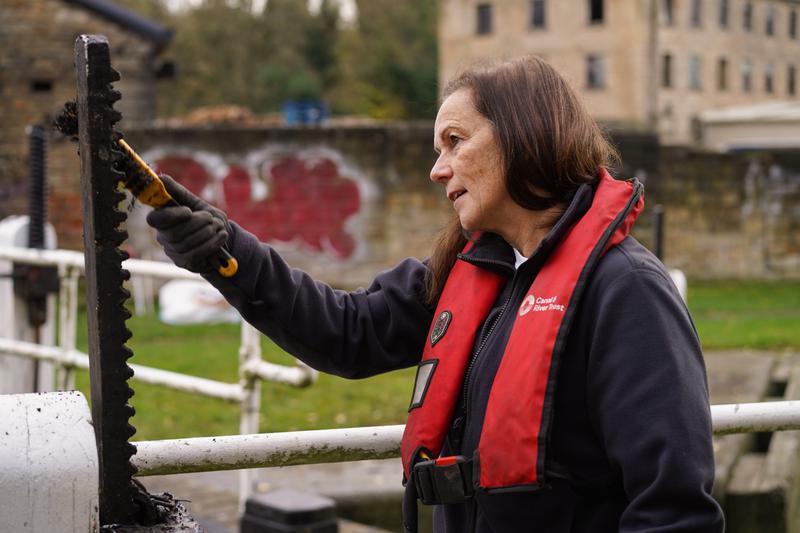 Volunteering with the Canal & River Trust provides a range of benefits, both to the environment and the local communities.

By the end of the day, the canal water ways were much cleaner and clearer, and the area was free from litter and plastic which improves safety of the wildlife in the area. Environmental and sustainability benefits:
Local recycling hubs were supported with items collected from the 'plastics challenge' and other items collected from the canal.
The potential risk of flooding was greatly reduced, which is a benefit to residents as well as the wider local community.
Risk to wildlife, in particular fish, was reduced as the algae, brown slime or plastic waste in the water was all cleared.
Promoting clean waterways can also help develop to town and cities as research has shown that if one town/city has clean water, this helps promote surrounding cities to follow suit.
Improvements made to local safety and community welfare.
Community bonds and communication strengthened by encouraging people to come together, form new friendships and work to a greater good.
Encourages residents and local communities to visit and support their canals.
We look forward to attending future volunteering days with the Canal & River Trust and TRU in the future.
---
We believe a more sustainable future starts with us. That's why we've put in place a carbon reduction plan that will see our practice become carbon neutral by 2030. We are on track to achieve this goal, and from there will navigate our way to net zero by 2050. Read more on our sustainability page.
Learn more about our approach to social value here.
Posted on:
Mar 14th 2023
Topics: