School of Health and Social Wellbeing
Bristol, UK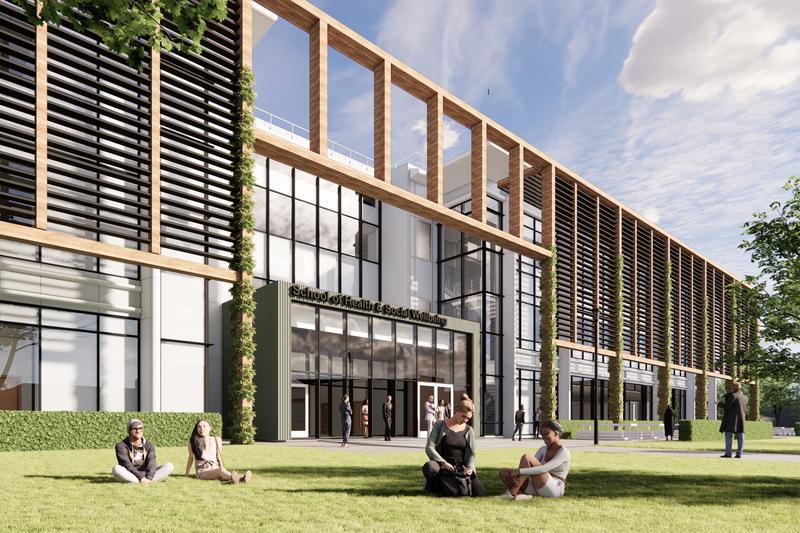 For health and social care professionals of the future
The relocation and refurbishment of the School of Health and Social Wellbeing (SHSW), at the University of the West of England (UWE), will transform the way new health and social care professionals are trained.
Bringing to life the university's vision for the future, students and staff will have access to larger, more flexible space to learn, teach and advance their studies, with cutting-edge technology.
Limitations with the mainly Grade II listed buildings at Glenside inhibit the ability for SHSW to grow effectively. As part of the wider Campus Life project, moving to the Frenchay campus will also improve the connections between the school and the rest of the university.

It will support a culture where cross curricular learning is encouraged, with greater opportunities for staff, students and researchers across all disciplines.
Community and business engagement will be the heart of the new site, providing a new Integrated Care Academy (ICA), the first of its kind in the South West.
The ICA, a joint venture between the NHS, commercial, charity and independent sector partners, will prioritise an updated health and social care system which is patient-centric, sustainable and supports patient's wellbeing.
Team
Meet the team behind the project
Contact
Interested in
learning more?
Learn more about 'School of Health and Social Wellbeing' and other projects by reaching out to one of our team
Get in touch