Project News
New advanced engineering centre in Wales begins to take shape

by AHR
Excitement builds as construction has started on HiVE, the High Value Engineering facility at Coleg Gwent in Ebbw Vale, Wales, the new advanced engineering centre for post-16 students.
Our proposals, for Blaenau Gwent Council, include the development of an innovative and sustainable two-storey educational facility, designed to be at the forefront of modern education and technology advancement.
The state of the art project will transform the learning experience for students by offering a diverse curriculum which focuses on robotics, advanced materials, manufacturing and digital technologies.
Beyond the design, the facility will deliver a host of benefits to students that will shape their academic and professional journeys.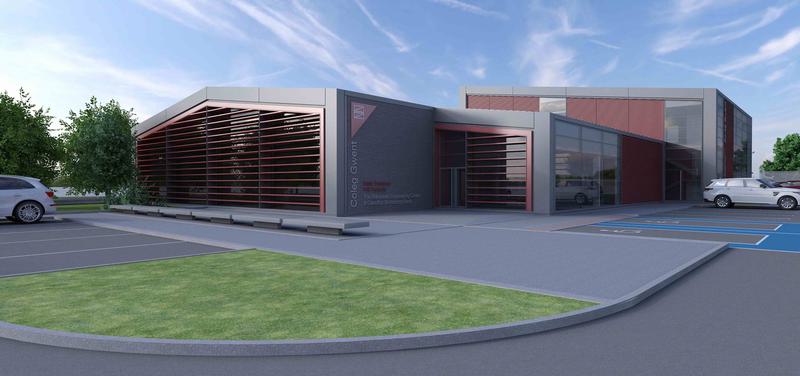 The project involves transforming a previously unused factory building into the dynamic educational facility. HiVE will offer an innovative learning environment tailored to the needs of young people aged 16 and above.
The goal is to enhance the quality of students' education by offering a range of facilities, all designed to accommodate a vibrant community of up to 600 students.
We're looking forward to seeing this project progress.
---
We are dedicated to shaping places for young people who aspire to tailor their learning according to their passions and interests. Explore more of our educational projects here.
Posted on:
Sept 21st 2023