School of Engineering
Bristol, UK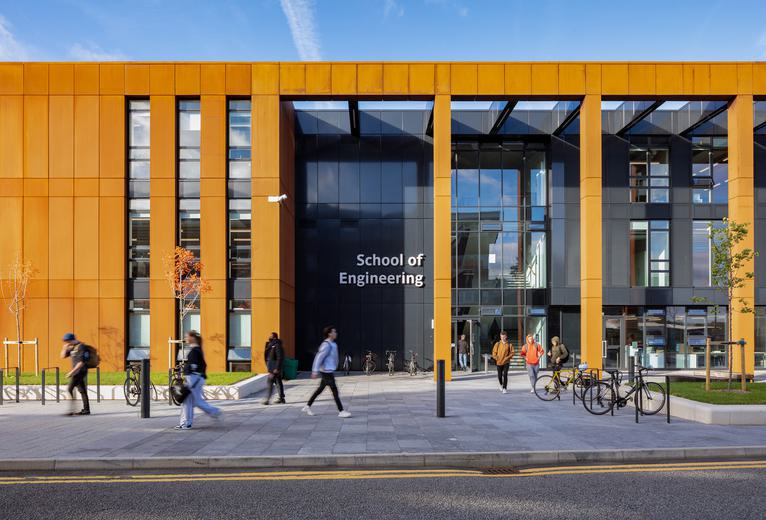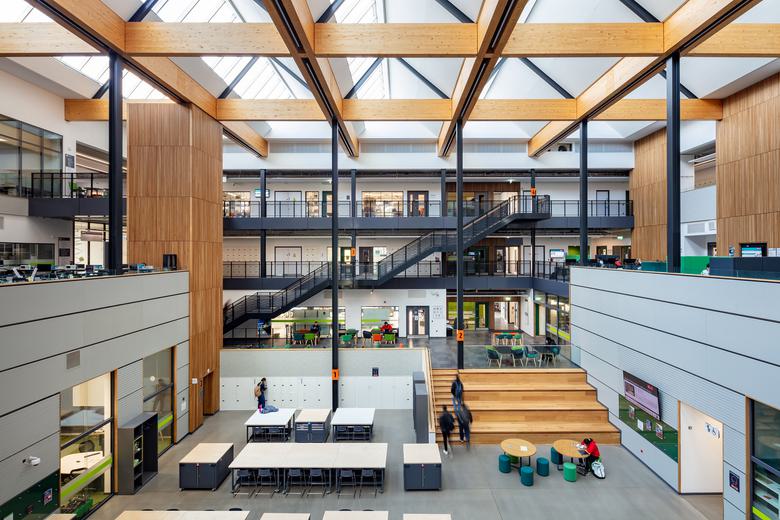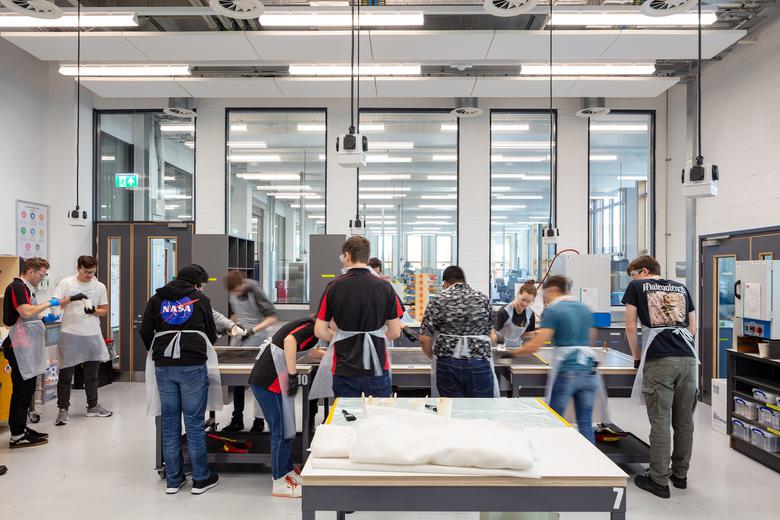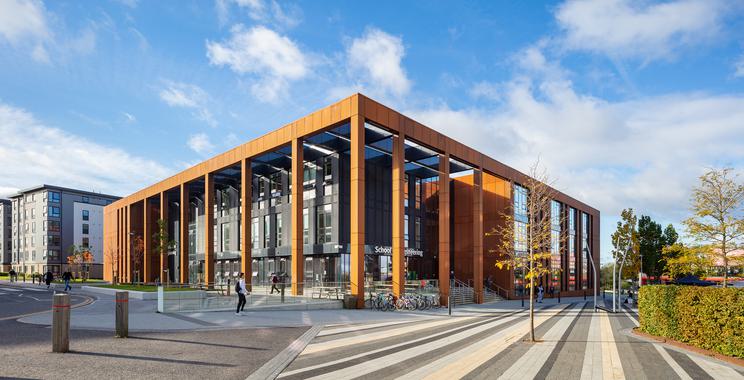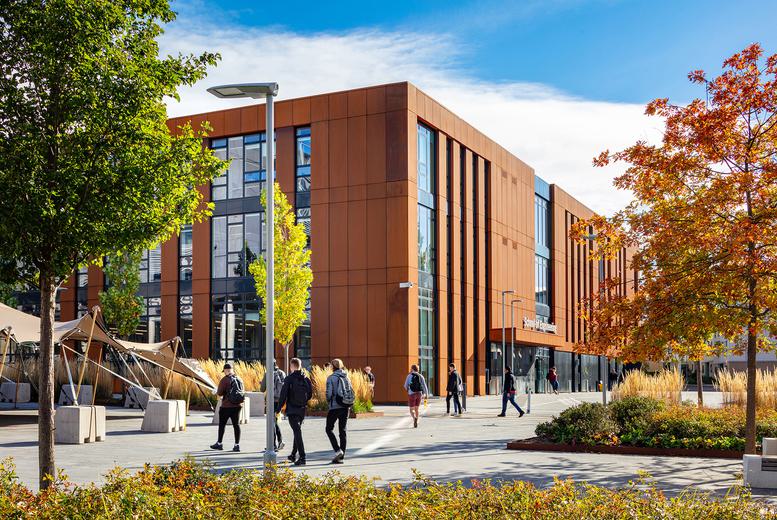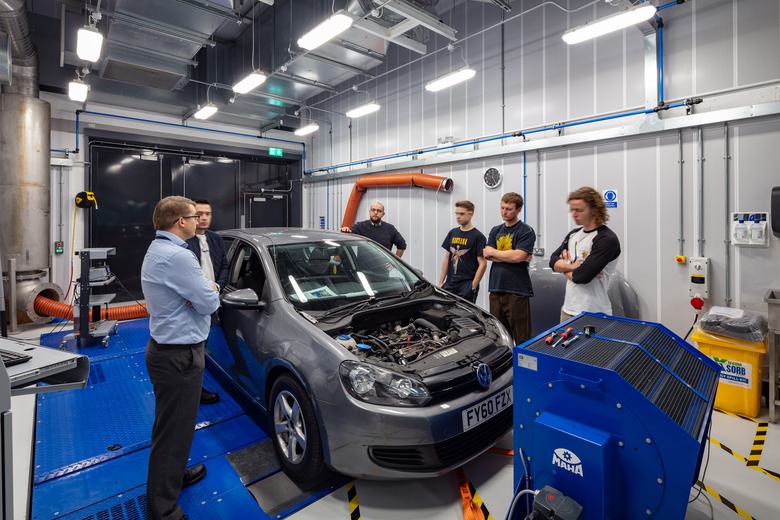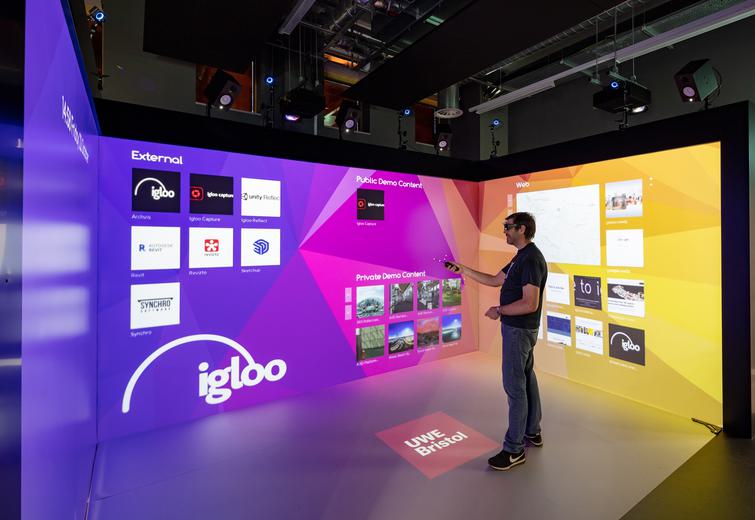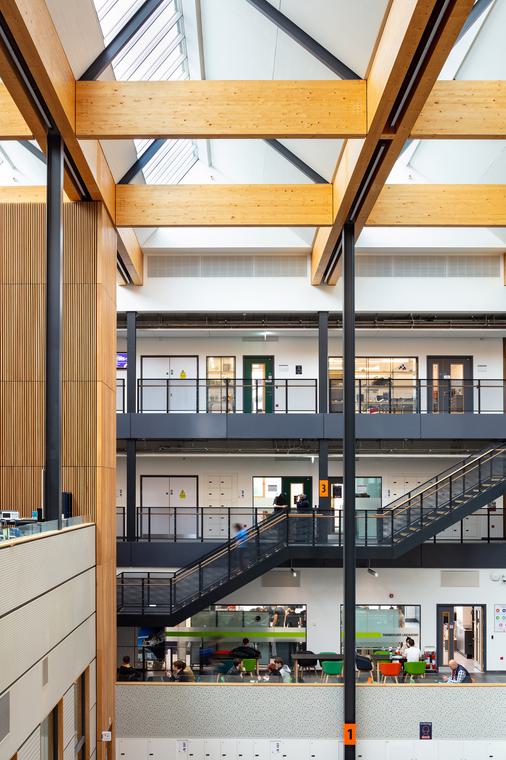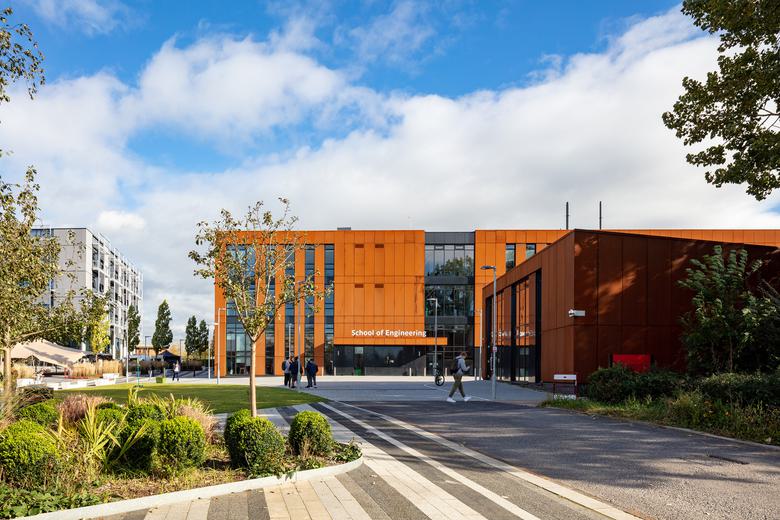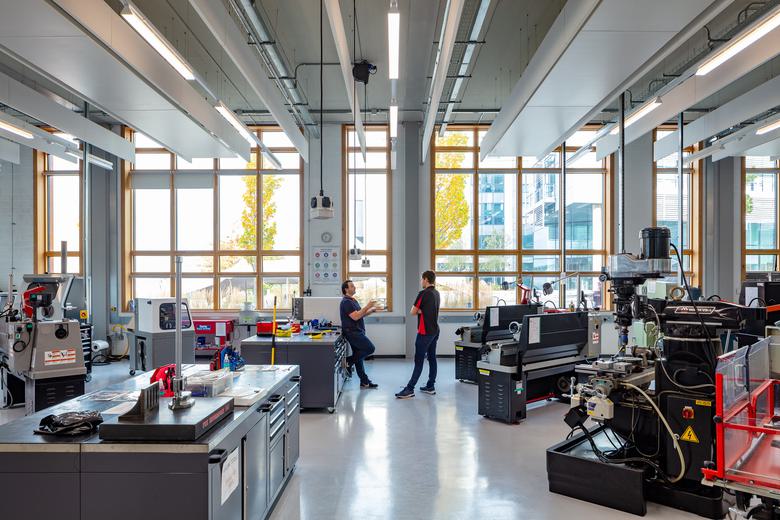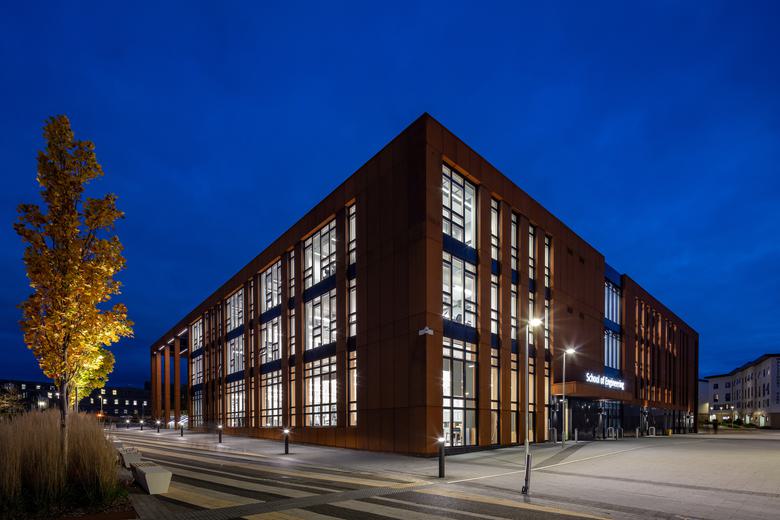 A smart, innovative building designed to support the next generation of student engineers
Sitting on The University of the West of England's (UWE) main Frenchay Campus, the new 8,500 m2 Engineering Building inspires diverse and collaborative ways of learning with mechanical and manual workshops, teaching labs, social learning spaces and academic offices.
The RIBA award-winning building is home to all of UWE's undergraduate and postgraduate engineering programmes, accommodating more than 1,600 students. A significant addition to the university, the facility has been designed to support the predicted increase in engineering students over the coming years, especially in female students.
The building form is arranged around a shared central atrium which contains an abundance of social learning spaces, aimed at nurturing collaboration and creating a sense of place for students.

We have supported UWE's strong commitment to sustainability, and their aspiration to achieve carbon neutral by 2030, by creating a low energy, naturally ventilated building made for the future. In addition, the facility is set to achieve a BREEAM Excellent rating with an in-use DEC 'B' energy rating after two years of operation.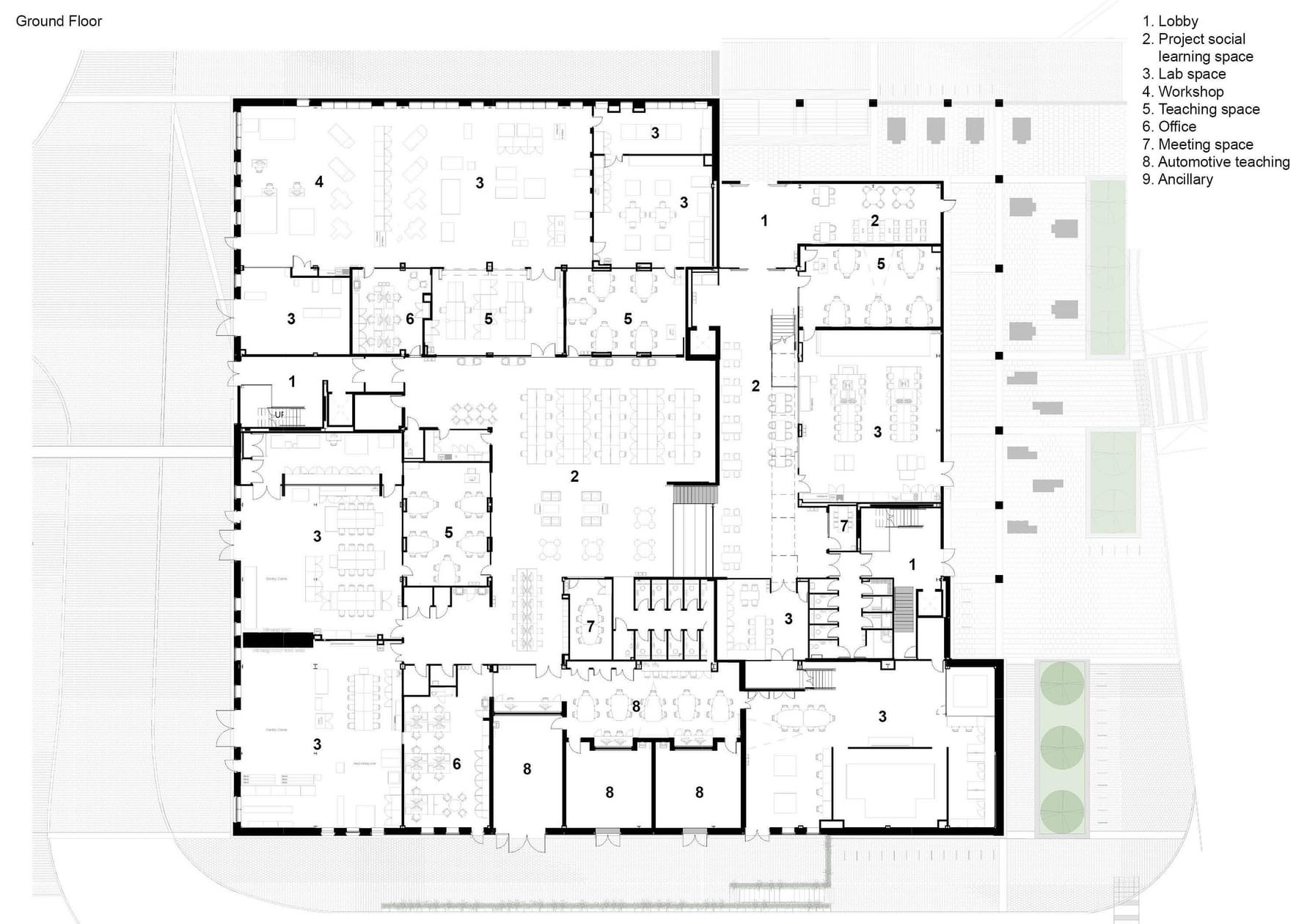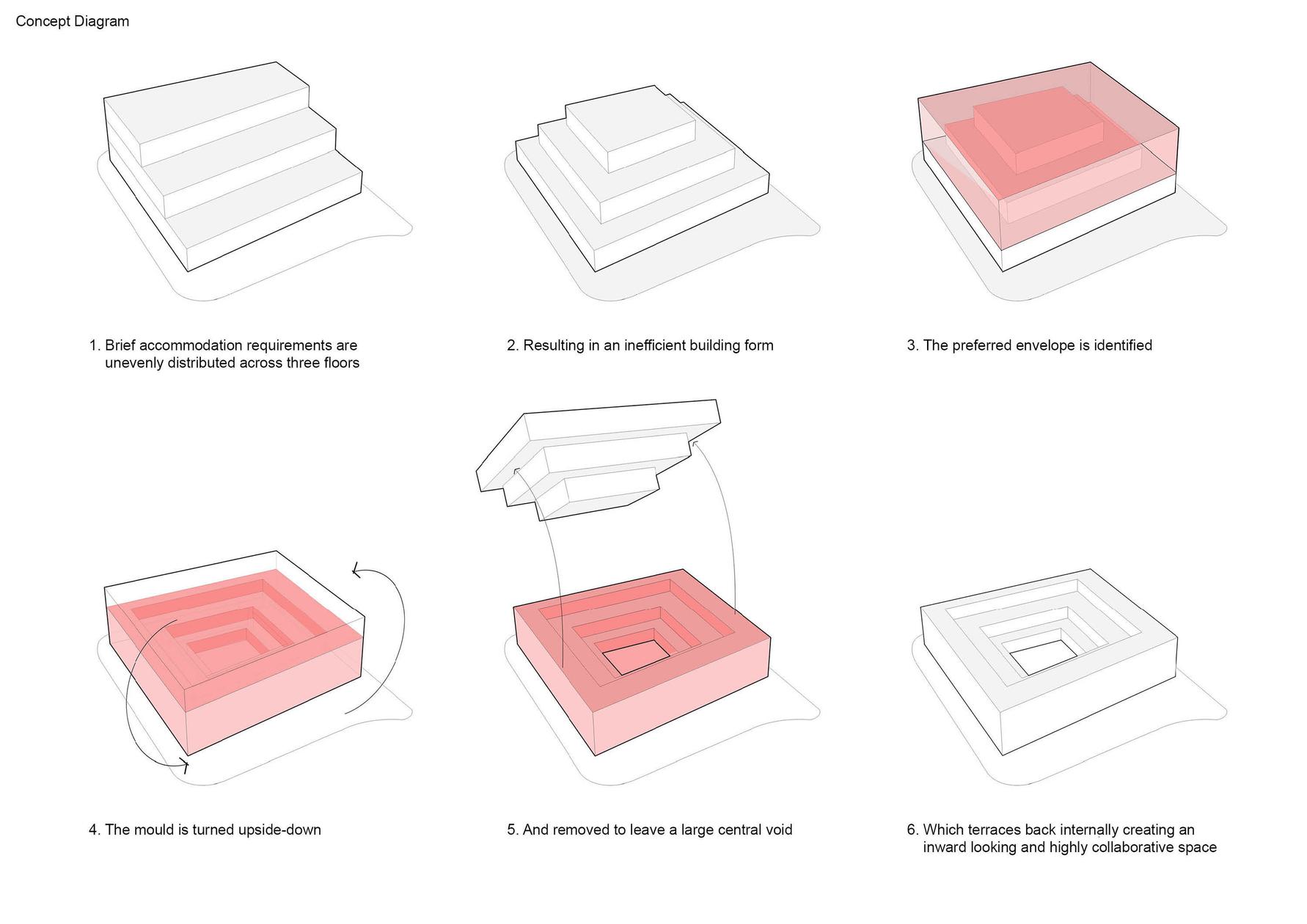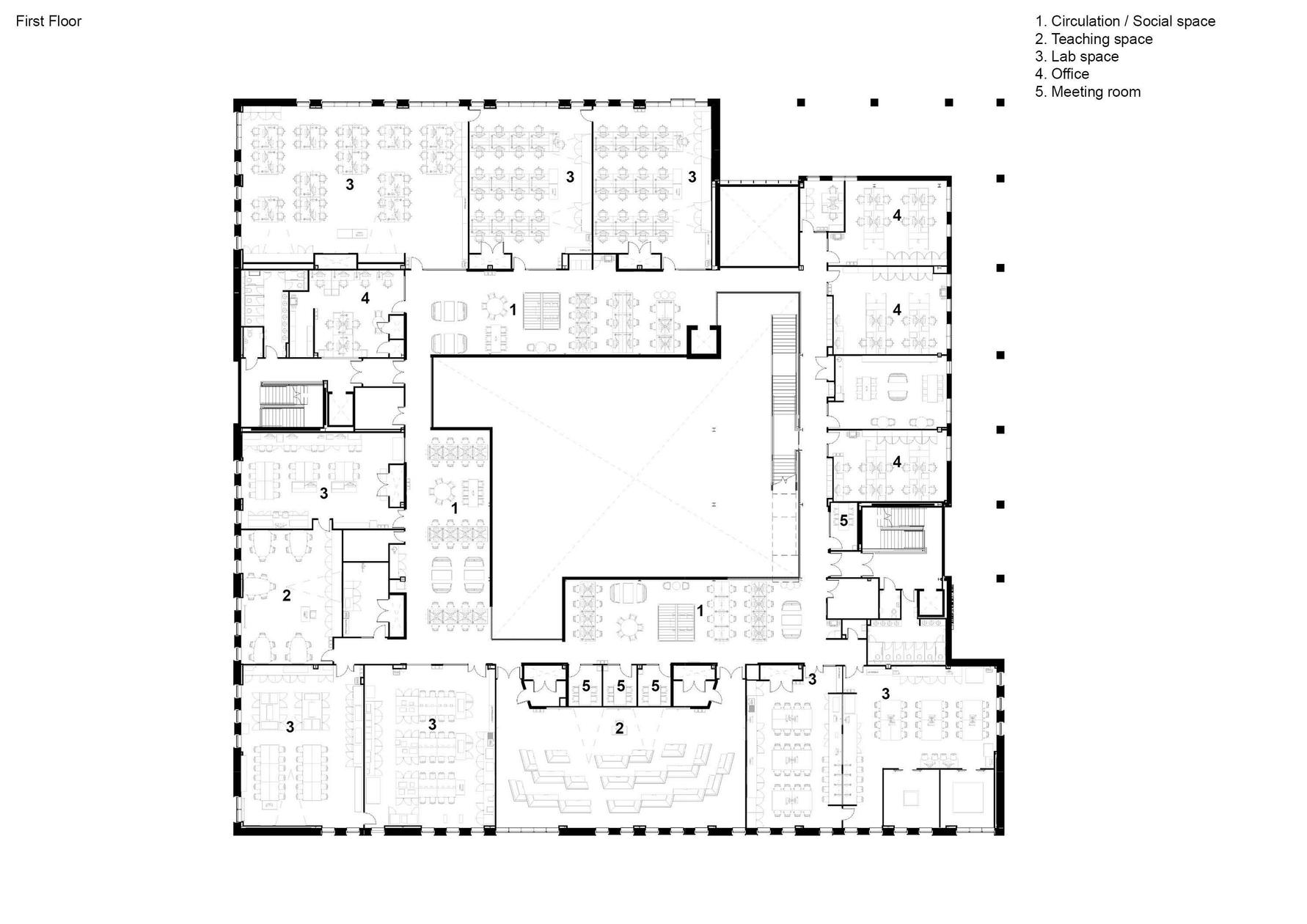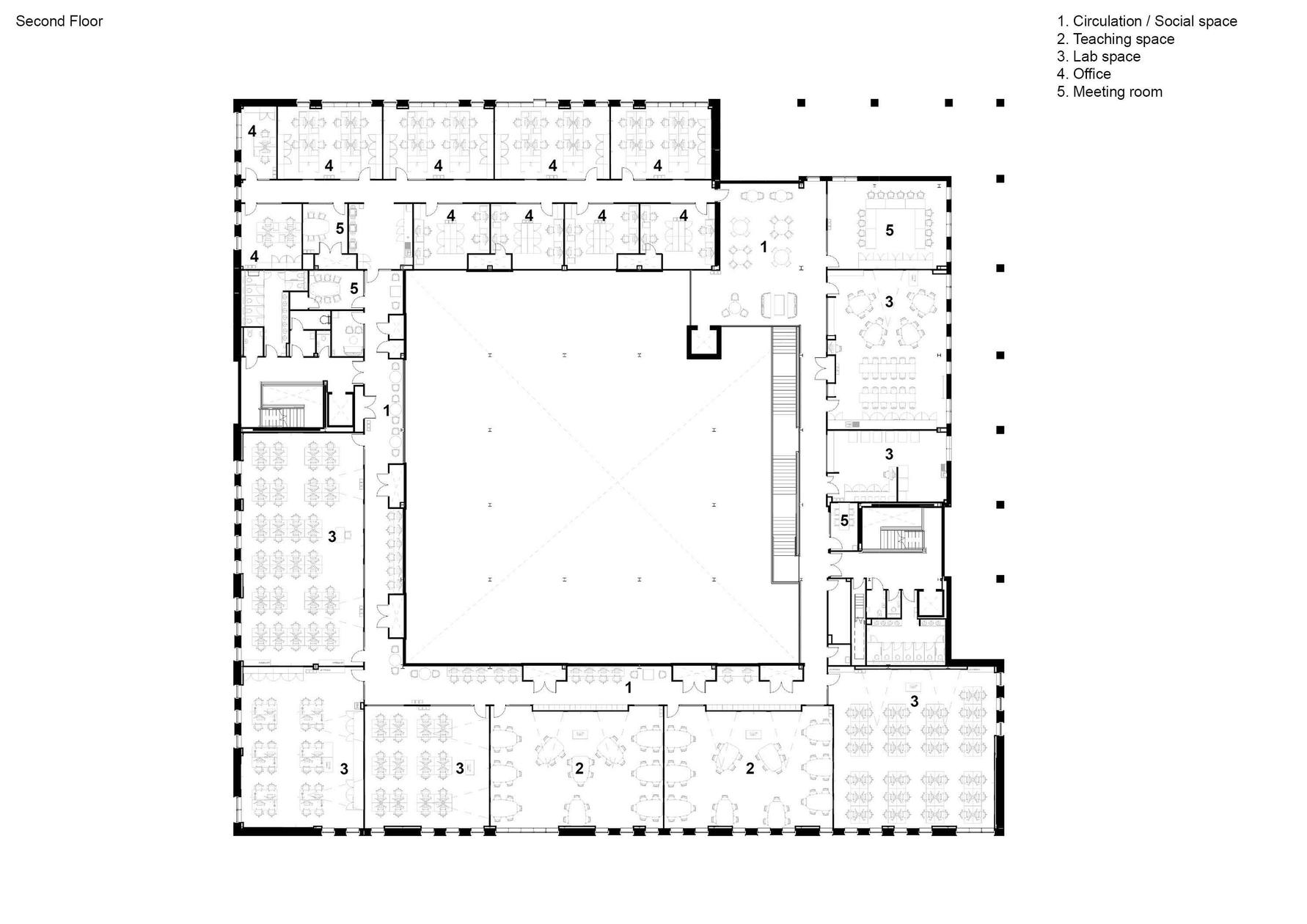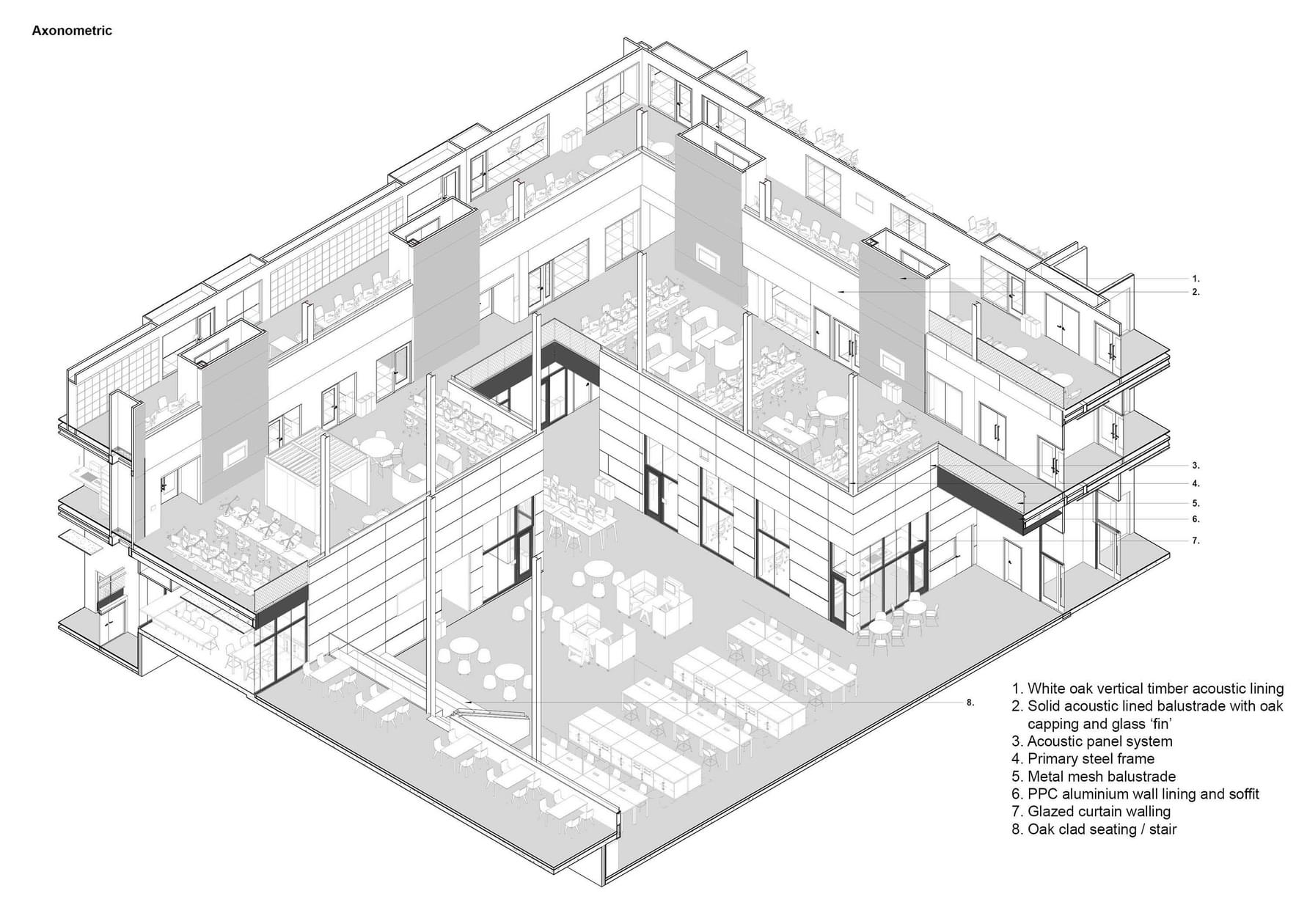 design concept
Designed to enable greater collaboration
A significant design constraint was the spatial and servicing requirements of over 20 different labs and workshops. Our response was to stack the accommodation based on practical requirements: heavy workshops and 'maker' space on the ground floor; specialist laboratories on the first floor; and lighter labs and offices on the top floor.
Within a constrained site this created an uneven distribution of spaces across floors. Our solution was to flip the massing inside out and organise spaces around a central atrium with a void that gets bigger as you move upwards.
This strategy made the building envelope thermally and cost efficient while creating a central Social Learning space that met the faculties vision.
The diagram almost completely removes traditional corridors making the building feel safe and inclusive, particularly to lone students working at night. Services follow a 'ring main' around the atrium edge feeding off to perimeter rooms, all intended to provide maximum building lifespan.
The project was delivered on a live site and to an ambitious timescale, opening to students exactly 3 years after design work commenced, with the final 8 months during the peak of the first wave of Covid-19. While occupancy was limited during the first year, the spaciousness and natural ventilation strategy has enabled staff and students to make use of the building throughout the pandemic.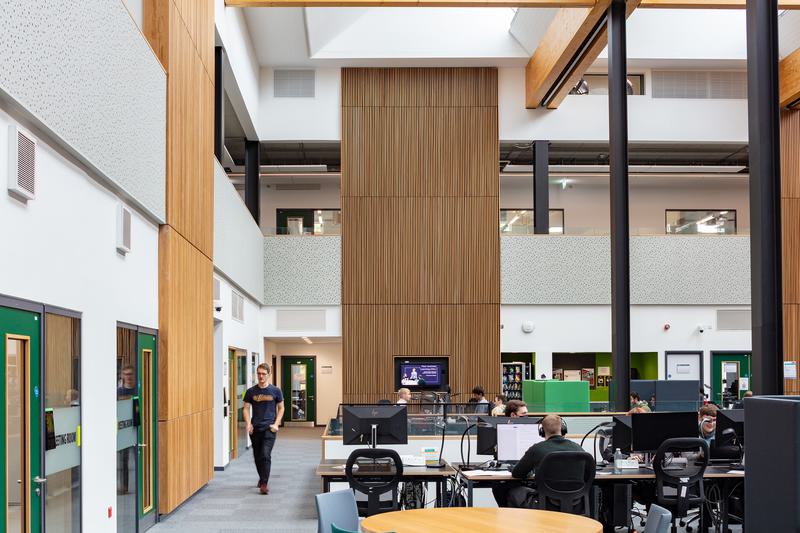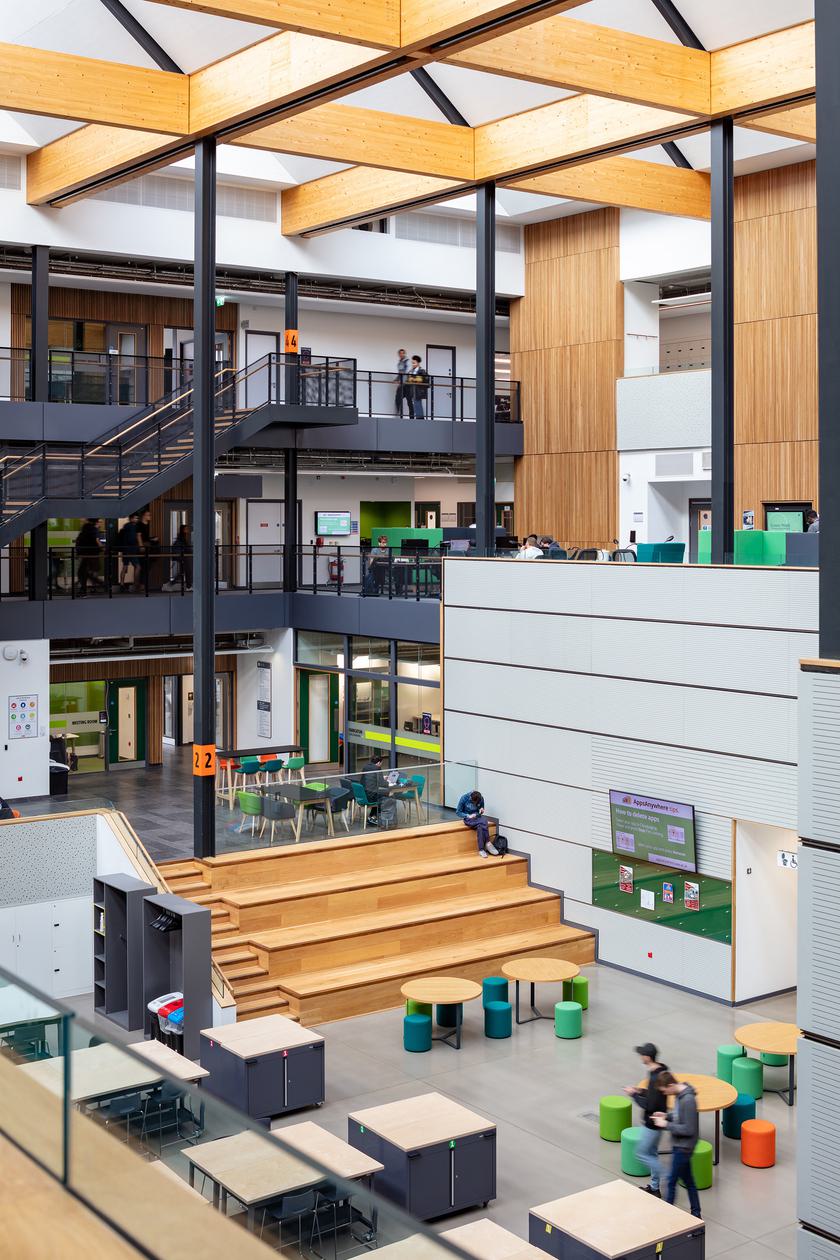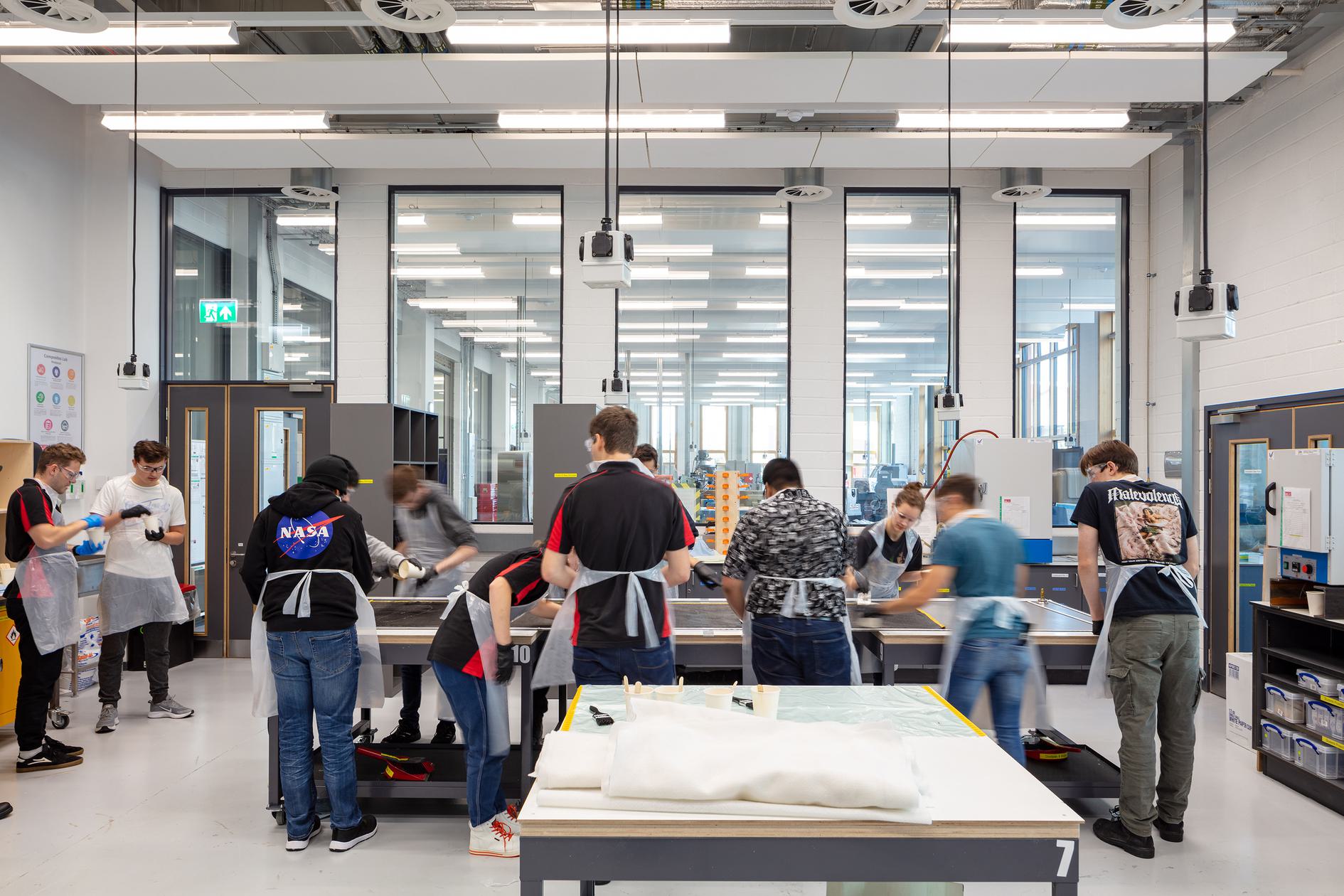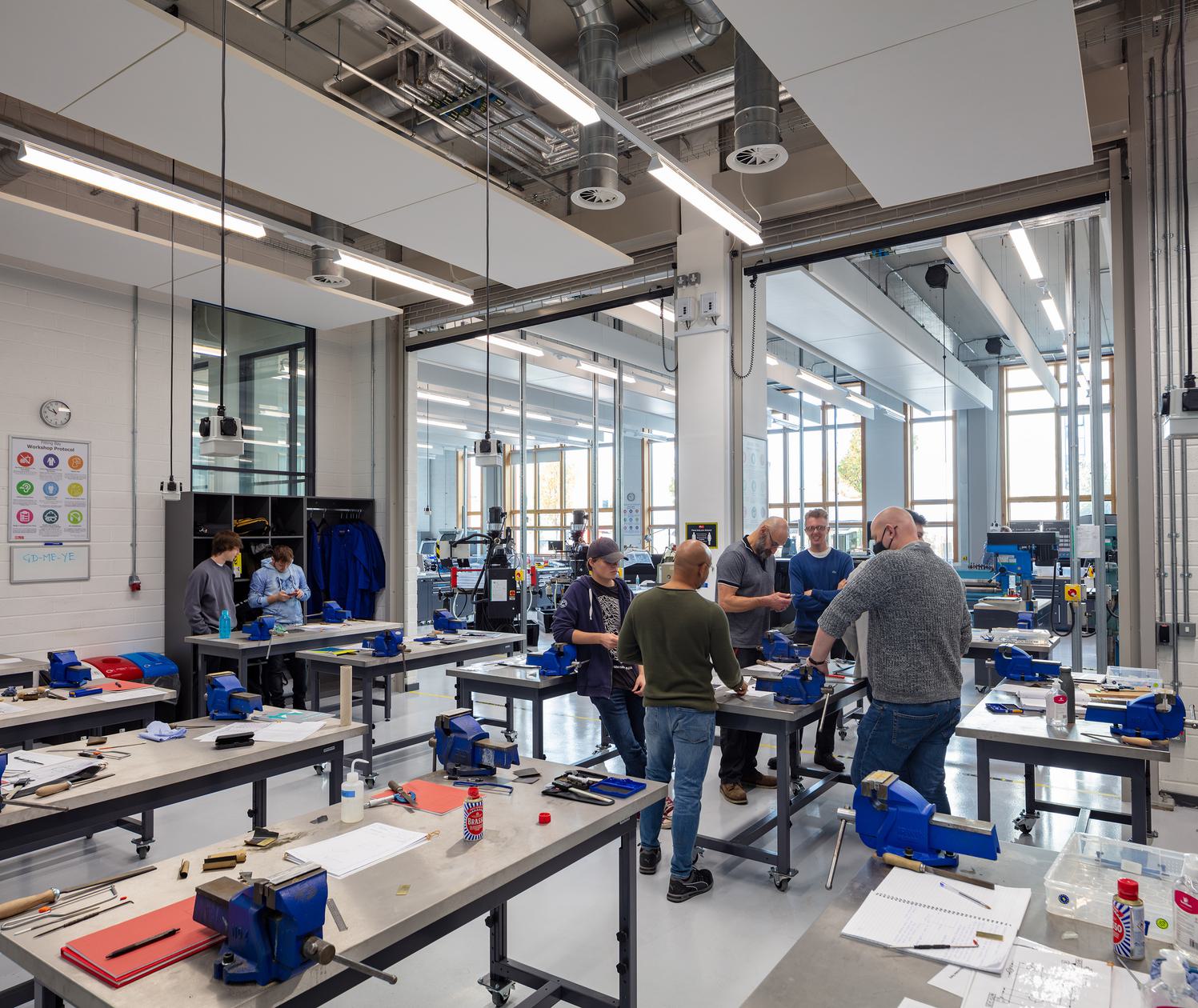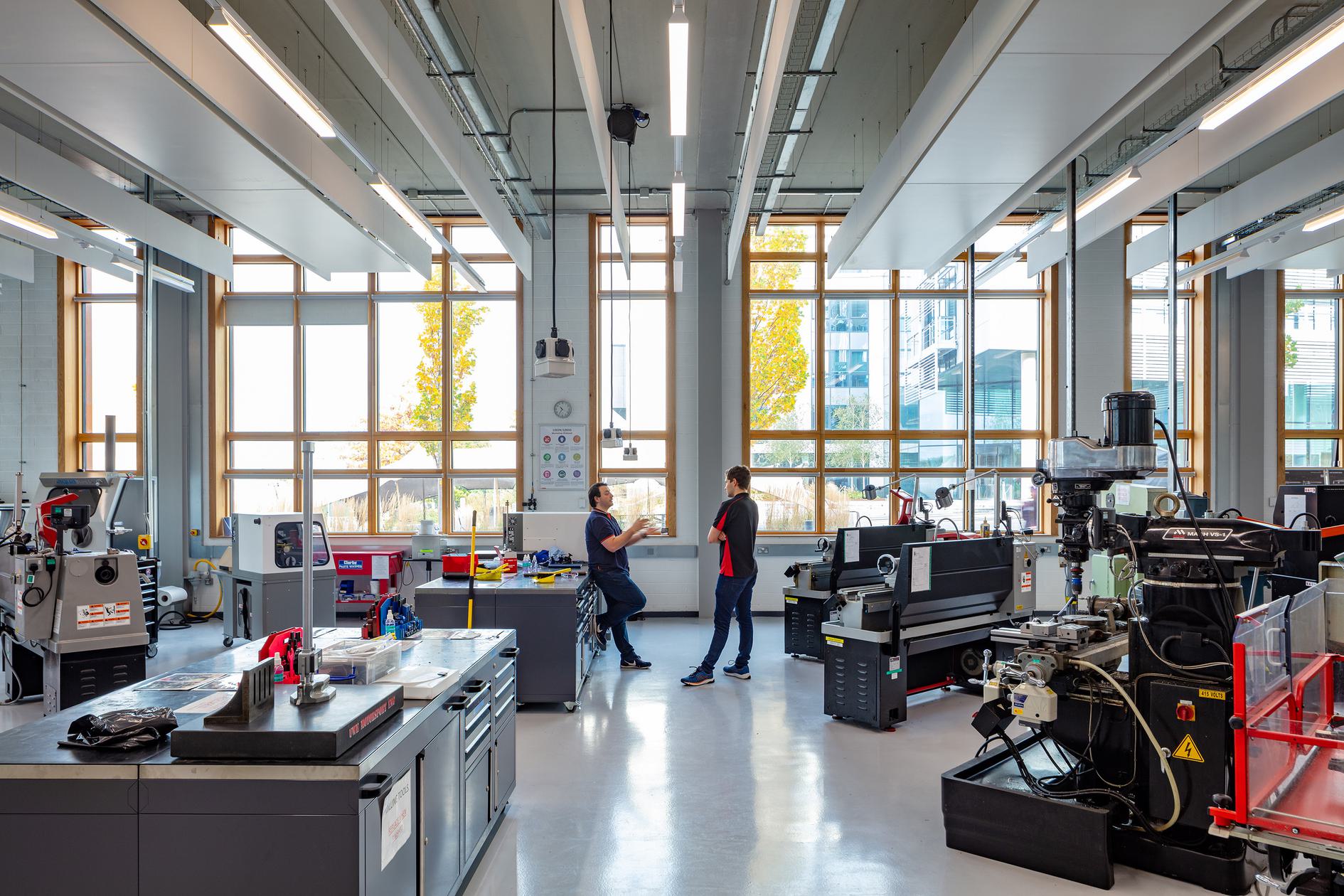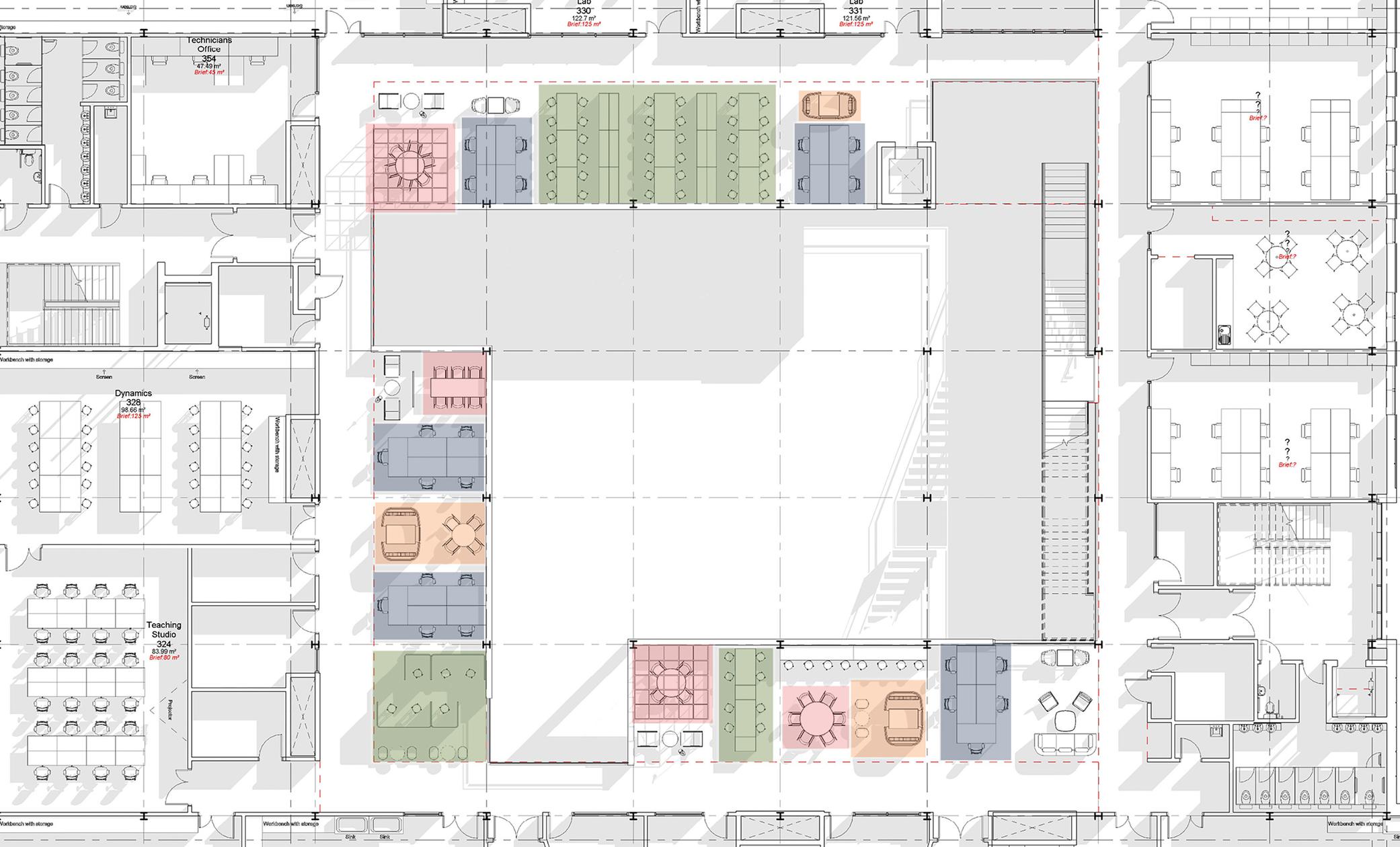 interior design
An extensive FF&E package to enhance technical learning
Our interior design team worked extensively with Southerns Broadstock, who were UWE's preferred furniture supplier, to create a Furniture, Fixtures and Equipment (FF&E) package that would support their aspirations to encourage social and collaborative working.
As the building houses specialist technical subjects, much of the university's workshop equipment needed to be brought over from the old building and accommodated within this building. This required us to conduct a legacy equipment review, as well as hold workshops with the university estate team and lecturers, to ensure that the layouts of equipment were correct for use.
With this type of equipment, there are also other things to consider, such as safe working areas and emergency stops.
We included a lot of extra details within the FF&E package so that the furniture provided was suitable for their exact purposes. Some lab benches had worktops which would withstand the extreme heat generated by some equipment, others were especially suitable for use with chemicals.
We used BIM extensively to model the equipment and display its exact location within each room. This required a significant amount of coordination with the equipment team and other design teams such as audio visual and mechanical and electrical teams. Each colour of the drawing shows each different equipment or furniture zone.
Positively diversifying the university
The new building is designed alongside a completely new curriculum model working closely with the new Head of Department, Dr Lisa Brodie. The faculty is enhancing its efforts to increase diversity within its engineering intake. This includes enrolling more students with neurodiversity and doubling the number of female engineering students.
The university aims to become one of the leading engineering schools in the country, increasing their student community to 1,600, boosting attainment and social outreach while addressing the thriving demand for skilled engineers in the region.
Project summary
Location
Bristol, BS16 1QY
Client
The University of the West of England
Awards
RIBA South West Award 2022 Winner

British Construction Industry Awards 2021
Winner - Social Infrastructure Project of the Year

British Construction Industry Awards 2021
Winner - Project of the Year
Team
Meet the team behind the project
Contact
Interested in
learning more?
Learn more about 'School of Engineering' and other projects by reaching out to one of our team
Get in touch