Jennifer Flower
Interior Designer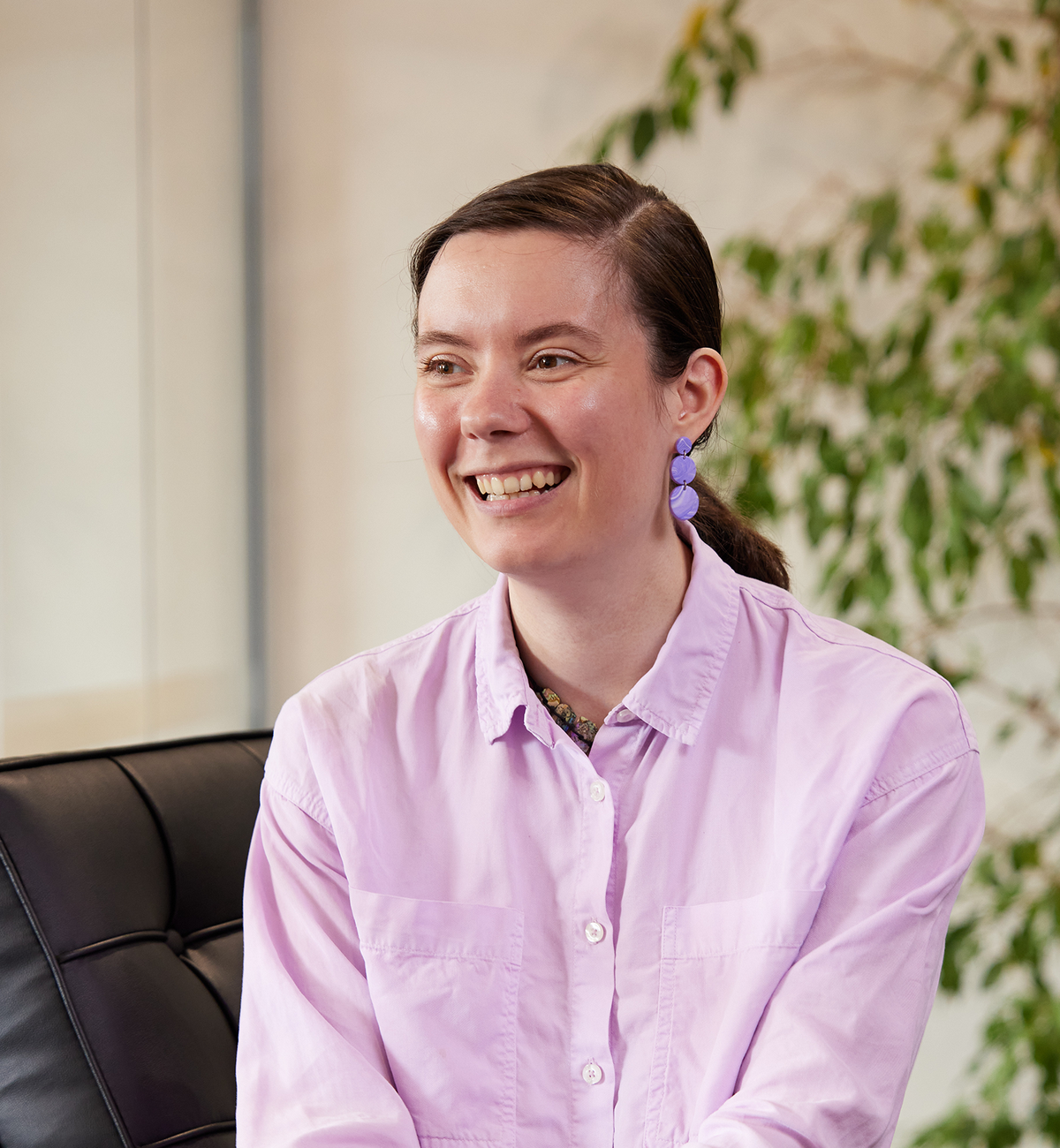 Interior designer and WELL accredited professional Jennifer Flower is based in our Birmingham office. Inspired by sustainable design, Jenny is passionate about how she can continue to develop spaces that are fit for the future, environmentally conscious whilst remaining visually smart, interesting, and creative.
"I am driven to create spaces that are people-focussed. I think it's really important to provide people with spaces that not only look good but feel good to be in."
Having been with the practice for over 8 years, Jenny has been involved in a range of notable projects spanning a range of sectors, demonstrating her vast skills and capabilities as an interior designer. From schools and universities to offices and healthcare facilities, with each project, Jenny delivers an interior design that is inclusive and supports the wellbeing of everyone. All the while ensuring the space retains a sense of character and personality and reflects her client's aspirations.
Jenny's WELL Standard expertise feeds into the technical design of each project she works on where she uniquely considers how people and spaces interact. More recently, she contributed her extensive knowledge of biophilic design to a higher education project to improve the health and wellbeing of staff and students alike.
Creativity flows through her everyday life, both professionally and personally. More recently, Jenny began crafting her own jewellery to the delight of her friends and family, who encouraged her to create more. She also enjoys unwinding by taking dance classes, embracing new styles and genres as she progresses each week.