University Academy 92
Manchester, UK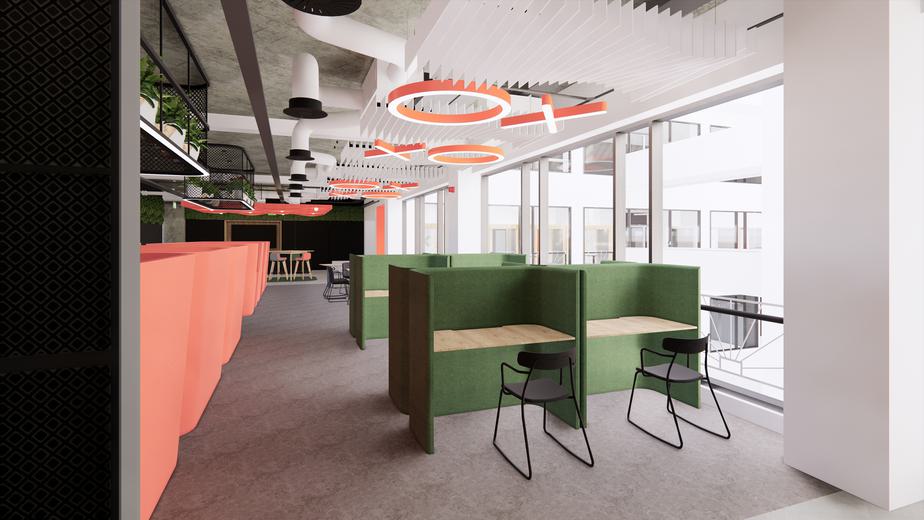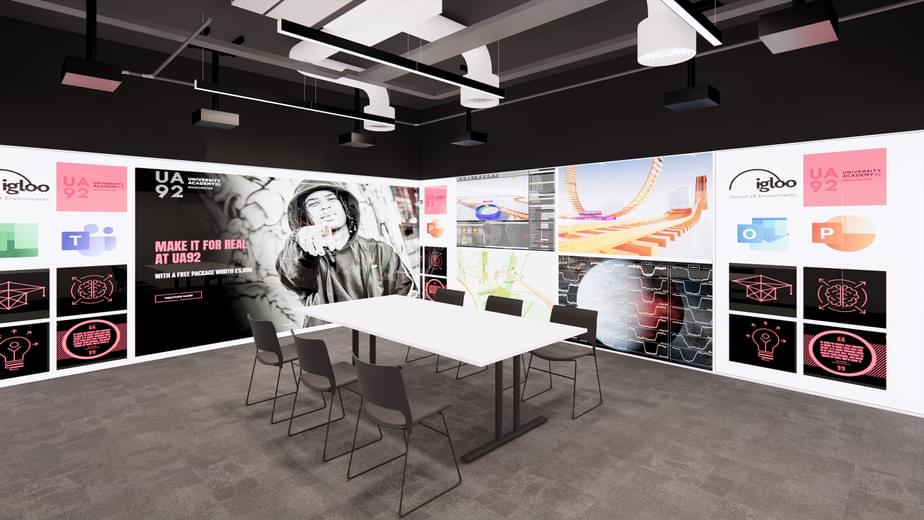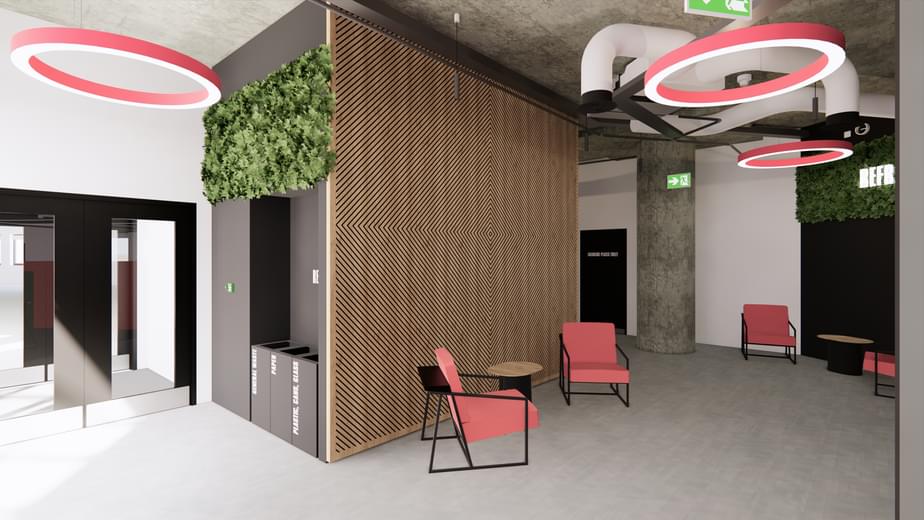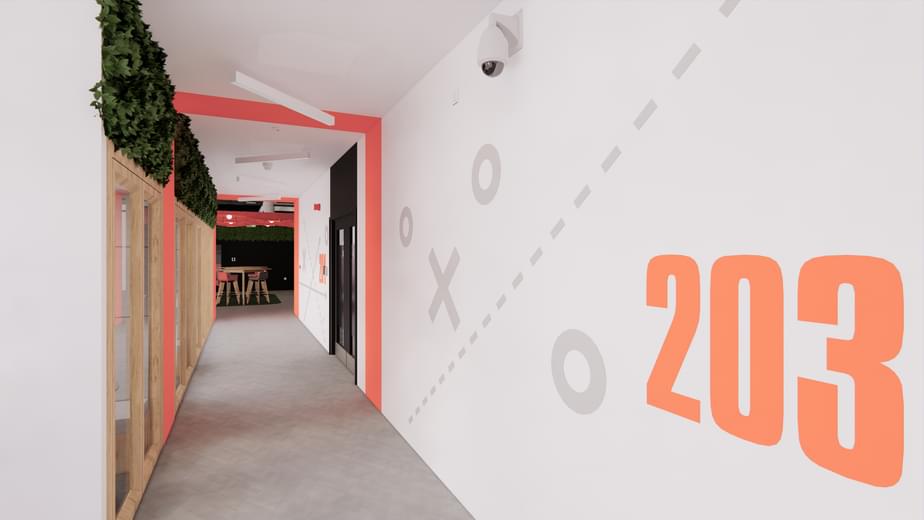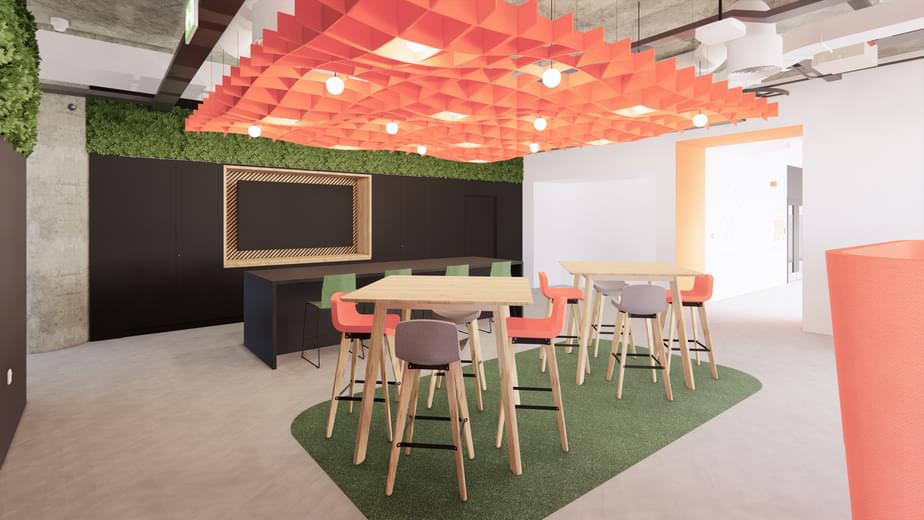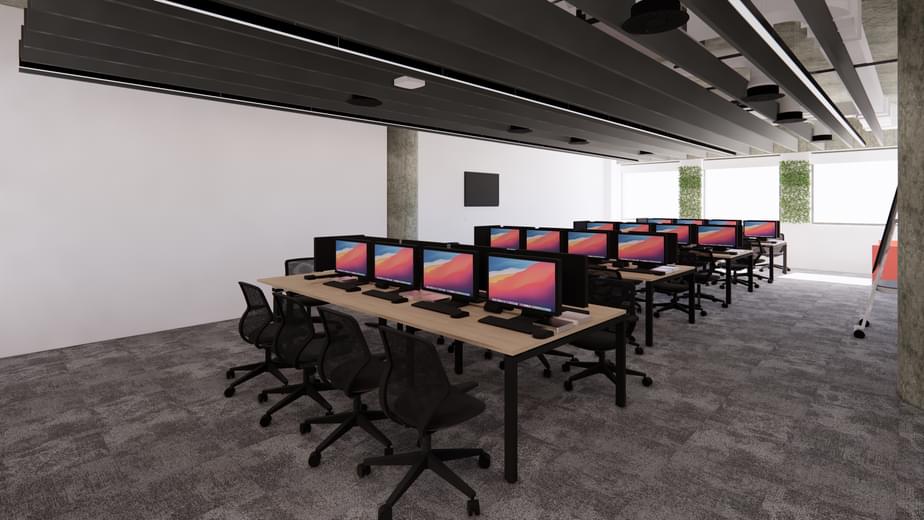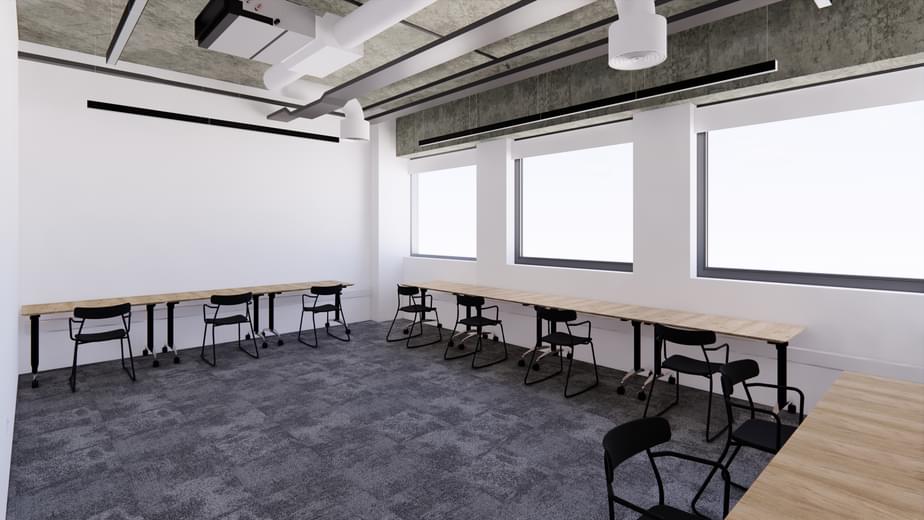 Supporting an inclusive and innovative way of learning
University Academy 92 (UA92) is a higher education provider with a difference. UA92 is passionate about providing equal opportunities for all, giving students the tools and support to reach their full potential and better prepare for the future.

The university is a joint venture between Lancaster University, and individuals from Manchester United's Class of 92, all of whom actively support the learning, teachings and growth of UA92.
We provided our client the interior design and fit out of their space on the second floor for the Digital Academy. Already occupying the ground and first floor, our client needed to expand their teaching space to the second floor after reaching full capacity.
Our thoughtful interior design seeks to retain the iconic style and aesthetic of the UA92 brand, whilst bringing out a fresh, new and vibrant look and feel to enhance the student experience.
Maintaining authenticity with a fresh new perspective
Taking inspiration from the original brand guidelines, we developed a design concept for the Digital Academy which sensitively preserves UA92's iconic look whilst giving it a unique edge.
From the start, it was crucial that the design reflected the university's philosophy of promoting 'disruptive learning', a style that goes beyond regular teaching, enabling students to have more control over their learning. Collaborative learning spaces with modular furniture systems are integrated into the design and allow for students to have more flexibility over where, when and how they work.
Digital education is further enhanced by the fully immersive virtual reality room, or 'igloo', which provides a unique learning experience for students.
To make the space greener, friendlier and more vibrant, we used our expert knowledge of biophilic design and integrated suspended planters throughout the space.
Green carpets were also used to further highlight a warm and welcoming feel whilst reinforcing the brand's original identity with reference to a football pitch. Other design features were included, such as X and O shaped suspended lighting.
interior design
An immersive experience
Click the video to see our interior design come to life.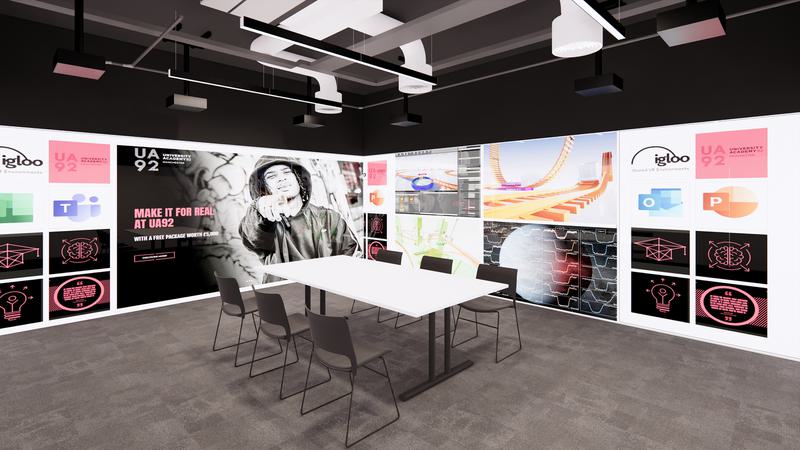 Working as a team to achieve a collective vision
Our aim was to produce a design which resonated with the university's bold identity, whilst producing something new, fresh, and exciting. Key to this was ensuring that the many people and parties involved during the decision making process were well informed and guided throughout.
Through a meticulous approach, and working to a specific budget, we selected the most cost-effective materials and furnishes that are fit for the future whilst still showcasing that 'wow factor' design element. In doing so, we prioritised certain elements of the design which we believed remained in line with our client's aspirations, including the suspended lighting and planters. The existing kitchen benefited from a re-use rather than a new build, which was more cost-effective and saved valuable time.

We needed to ensure that the space was accessible, inclusive and promotes an equal environment for all, with inclusion and equal opportunity a key component to UA92's ethos. The digital academy meets the needs of students with mobility issues by including a Changing Places Room, as well as adaptable desks which cater for different heights. Particularly important for wheelchair users.

Project summary
Location
Manchester, M16 OPU
Client
University Academy 92
Includes
Igloo immersive space
Digital labs
Collaborative study space
Meeting rooms
Team
Meet the team behind the project
Contact
Interested in
learning more?
Learn more about 'University Academy 92' and other projects by reaching out to one of our team
Get in touch