Simon Lamprell
Regional Director, Architecture
Qualifications
BSc BArch (Dist) RIBA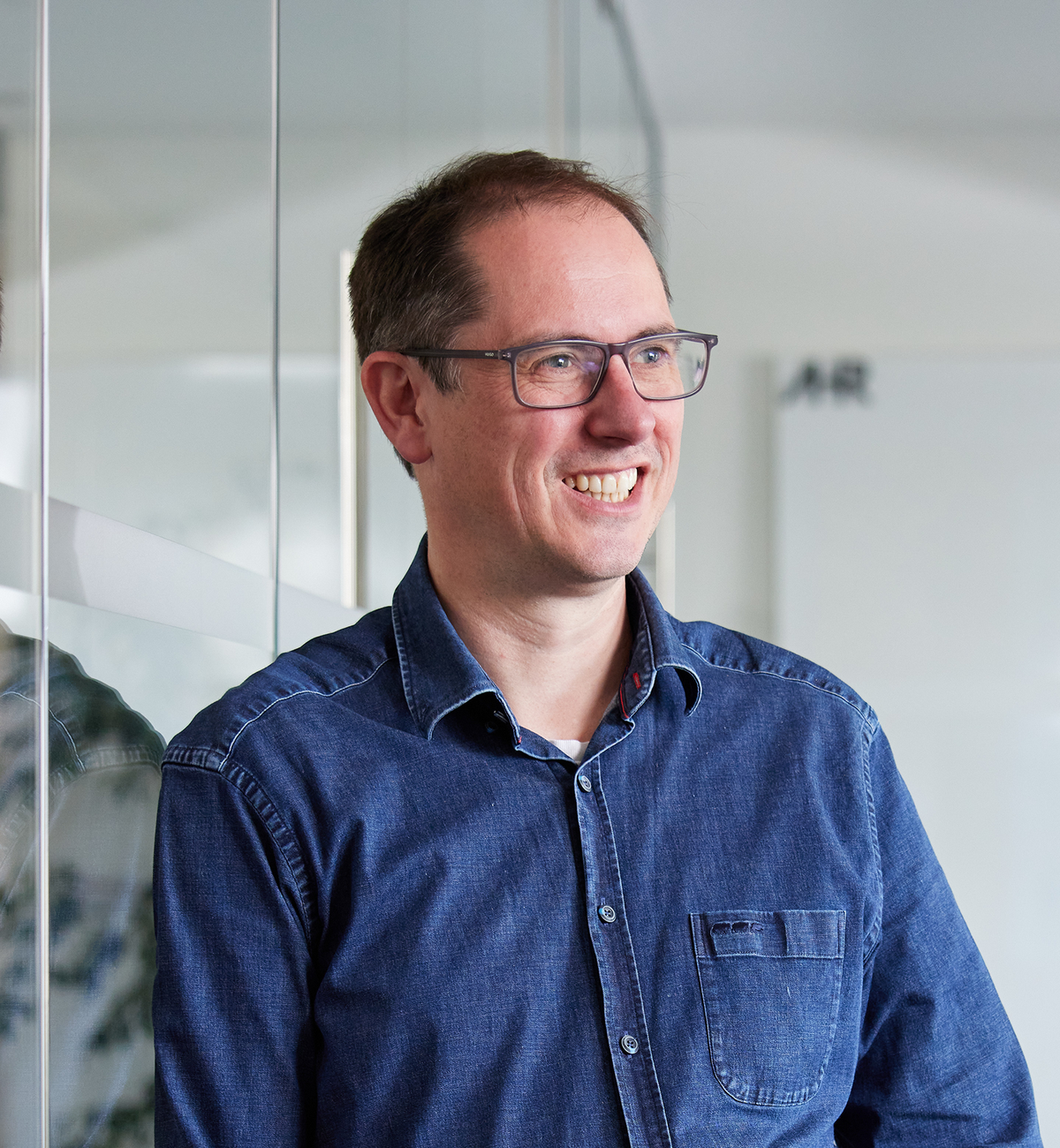 As an architect and one of our regional directors, Simon Lamprell pushes the same ethos for exceptional design into all his work and across the Midlands. When faced with a challenge, he is driven to deliver the best possible solutions whichever sector he is working in, at every scale.
"The smallest project or detail, or a big masterplan, it's the same process, it's about the quality of the design and making it as good as we can, that's the aim."
Having been at AHR for over 16 years, Simon has seen the practice evolve, and has a wealth of multi-sector experience delivering new workplaces, office refurbishments, schools, private housing, apartments, hotels, sports centres and masterplans, to name but a few. His motivation comes from this variety, which enjoys sharing with likeminded peers, not only in the Midlands but throughout the UK, when collaborating on projects together. Though he is an expert at every stage, Simon most enjoys when he can see a project through from inception to delivery, building relationships with the people he works with whilst retaining high-quality design and integrity of a design.
Sustainability must feed into all design and an increased demand for repurposing spaces in city centres goes hand-in-hand with this. Simon relishes the opportunity to do this in Birmingham, he is passionate about breathing new life into these buildings and simultaneously meeting the needs of a growing workforce. Often there are significant features that must be sympathetically preserved, which pose an interesting challenge to Simon, yet he uses his expertise to make them functional and desirable to the modern employer.
With modern innovations, he revaluated the design approach when creating AHR's Later Living offering, which strives to enhance quality of life, whilst maintaining commercial viability.
Delivering unique spaces, which are the best fit for the people within them, is at the heart of everything Simon does.