Countess of Chester Hospital Women's and Children's Unit
Chester, UK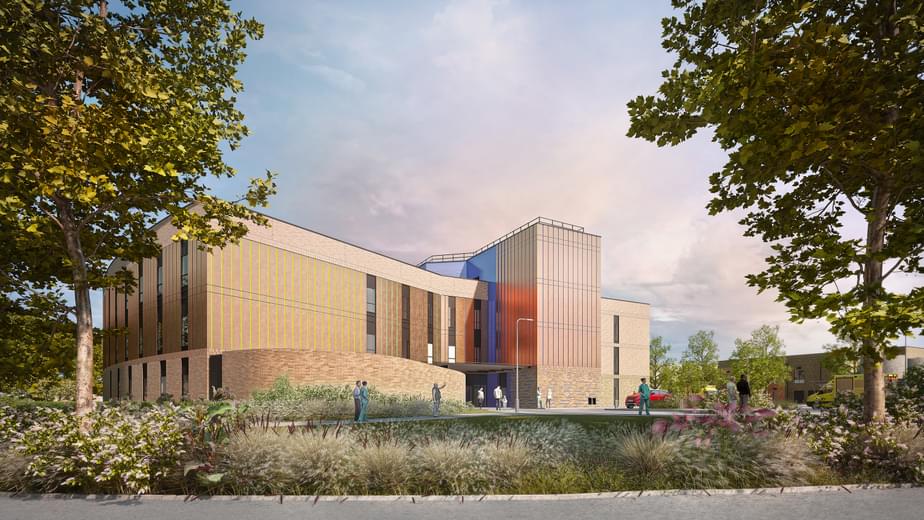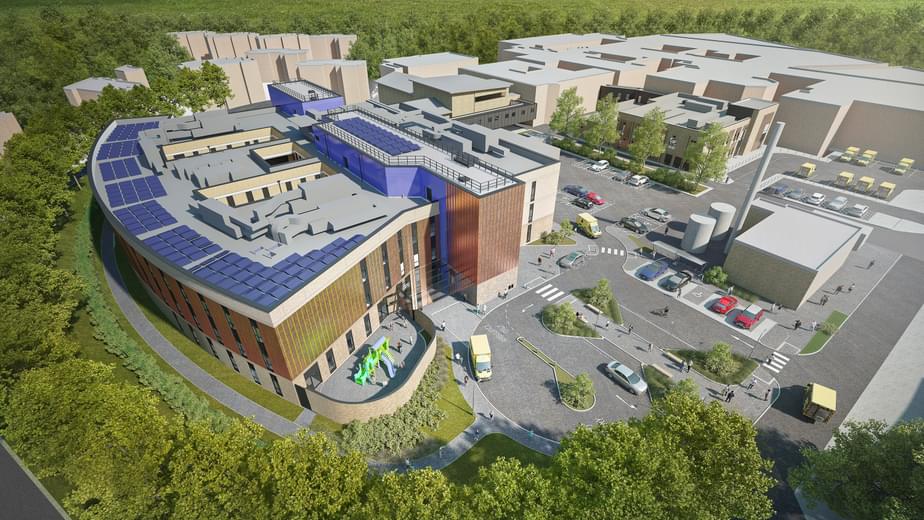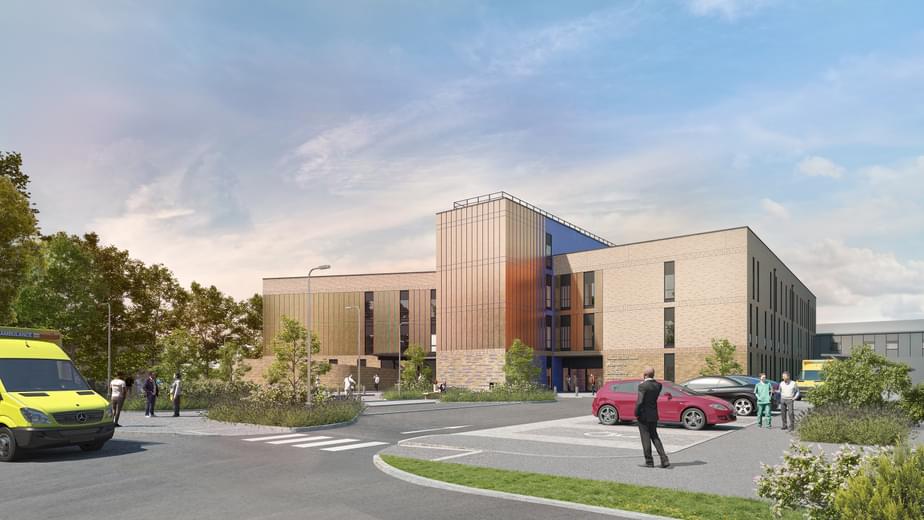 Giving patients and staff access to the best possible healthcare facilities
One of the oldest buildings on the Chester Hospital estate, the maternity unit no longer met the necessary care or size standards for healthcare spaces. The new Net Zero Carbon in operation Women's and Children's unit prioritises the health and wellbeing of both patients and staff.
Giving them access to the highest standard of facilities and ensuring the hospital can provide the best possible care and treatment, for the people of Chester and surrounding rural areas. Once the new Women and Children's unit is built the existing building will be demolished with the site available for car parking and future hospital expansion space.
Creating a healthcare estate that stands the test of time
The old building used Reinforced Autoclaved Aerated Concrete (RAAC) panels, a lightweight form of concrete used primarily in roof construction in the UK from the mid-1950s to the mid-1980s. The limited durability of these roofs has resulted in the NHS mandating that all RAAC materials be eliminated from the public estate by 2035.
Consequently, the Trust's need for a new Women's and Children's unit presented itself and was submitted for Strategic Outline Case (SOC). We understood, through our longstanding relationship with the Trust and managing their estate, the importance of choosing the right site to maximise quality of care.
The existing hospital site, surrounded by countryside, had no available open area of sufficient size to accommodate a significant new building. Generally, all space around the main hospital complex is filled by staff and visitor car parking, pedestrian and vehicular routes, and external service areas.

The evaluation of the SOC enabled us to make an appropriate choice of site, considering size, constraints, and the surrounding landscape. We had to contend with an existing electrical and biomedical engineering (EBME) facility, back-up generators, a modular ward and a small car park owned by nearby residential flats.
To address site constraints, the EBME building would be demolished and relocated closer to Endoscopy and ICU, the services that it primarily supports. The back-up generator compound and modular ward would remain, with consideration for relocating the car parking if required.
The existing original Women and Children's building is a compact two-storey development with a new Neonatal (NNU) extension that was recently constructed from public donations and fundraising, and therefore will remain, and was a fundamental consideration in the proposals for a new Women and Children's unit.
Team
Meet the team behind the project
Contact
Interested in
learning more?
Learn more about 'Countess of Chester Hospital Women's and Children's Unit' and other projects by reaching out to one of our team
Get in touch