Possilpark Health Centre
Glasgow, UK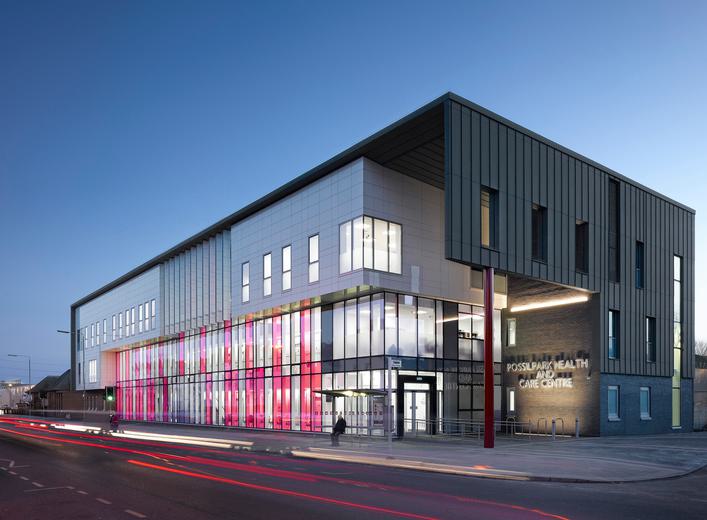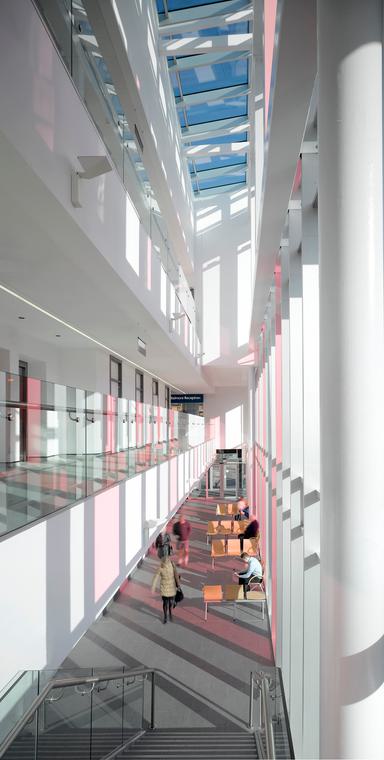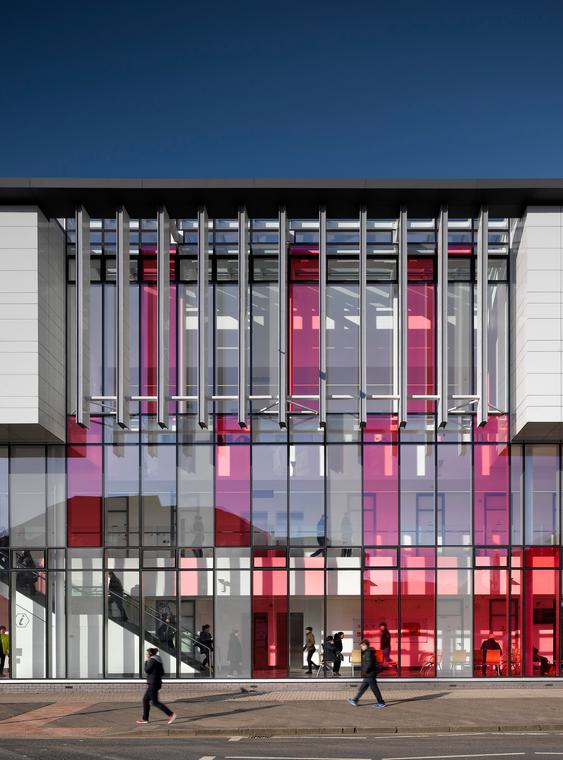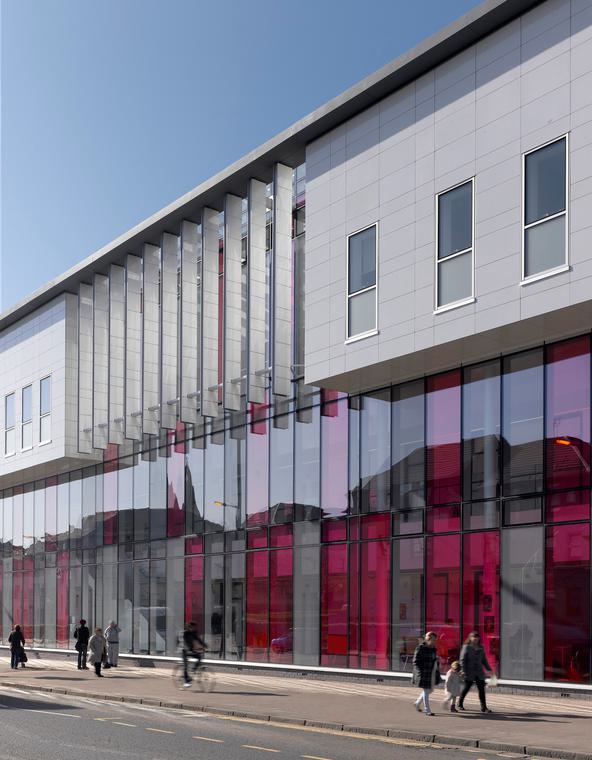 A 'one stop shop' health centre in the heart of the community
Possilpark Health Centre is a new way of providing community health and social services, allowing patients access to lots of different facilities in a single visit.
Increased accessibility and inclusion is at the very heart, with the design of the building based entirely on the understanding of patient use. The catalyst for wider regeneration in the area, the Possilpark Heath and Care Centre creates a truly therapeutic environment that is responsive to the needs of patients, staff and visitors by creating a calm and uplifting building.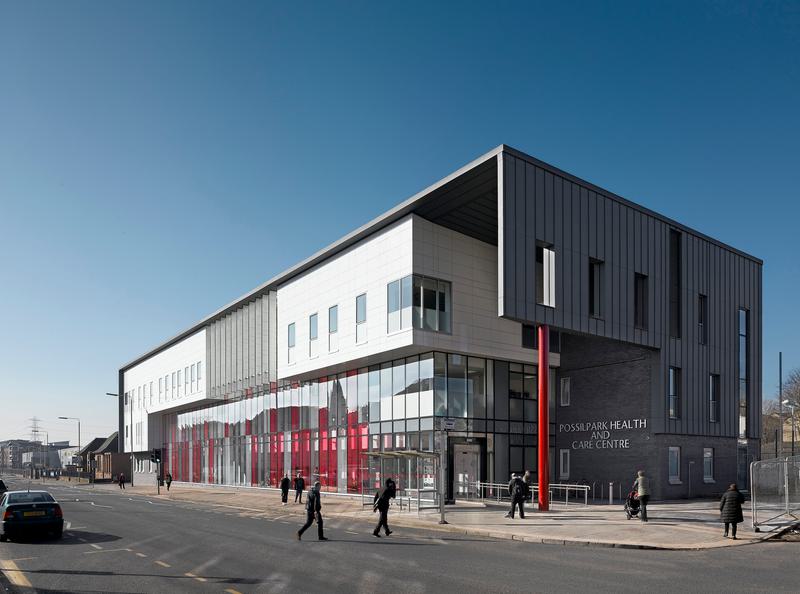 Designed with the community for the community
An inner city area suffering the impact of the decline in local industry, the new health centre was a kick-starter for wider regeneration. The existing health centre, often described by locals as being 'reminiscent of a fortress', was no longer fit for purpose and couldn't keep up with changing requirements.
The aim was to provide an all inclusive health centre delivering a range of services, that would improve access to health related services and help improve the health outcomes in the area. We worked with the community to ensure the new building was a true reflection of community aspirations and would have the desired long-term benefits for the area.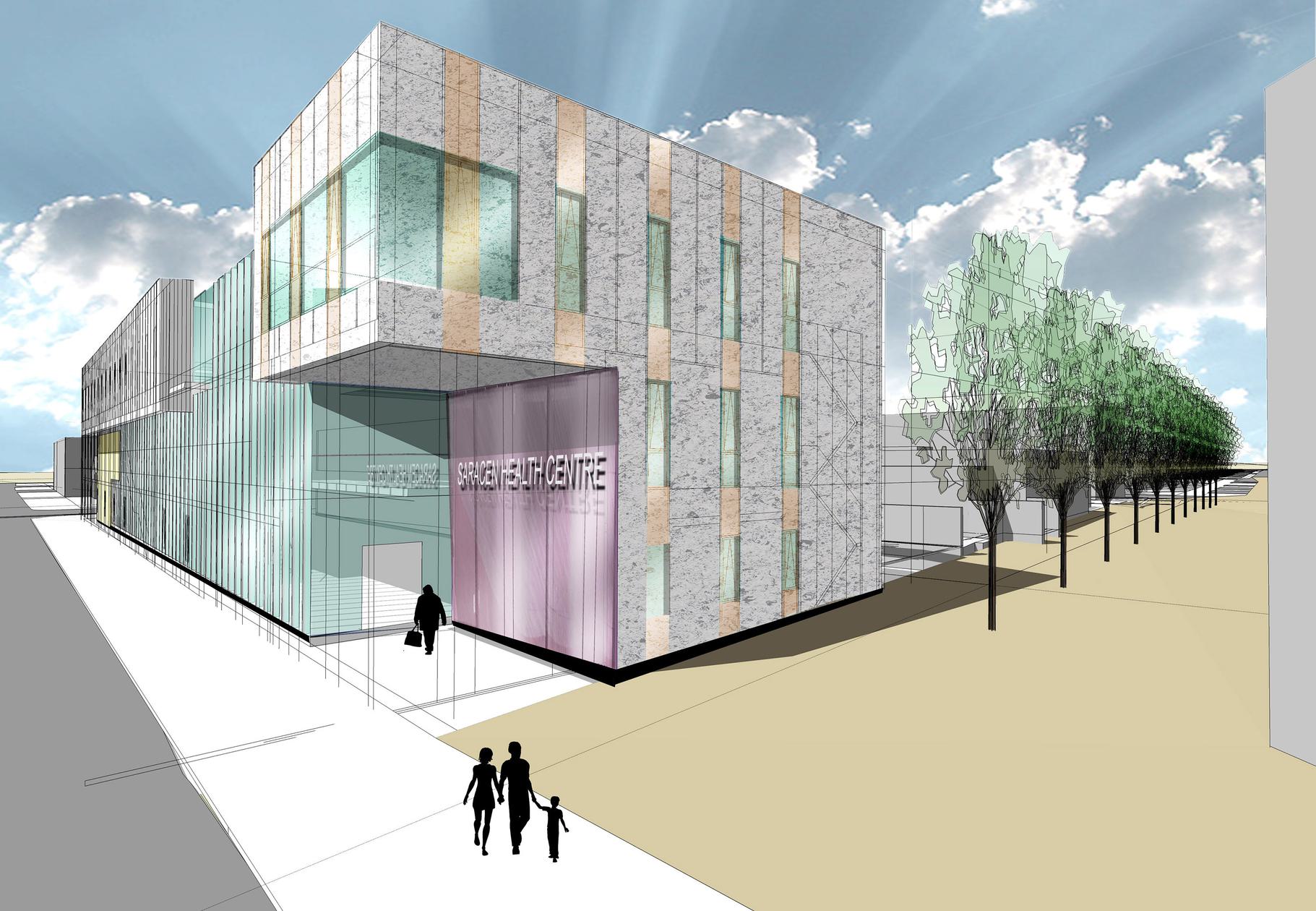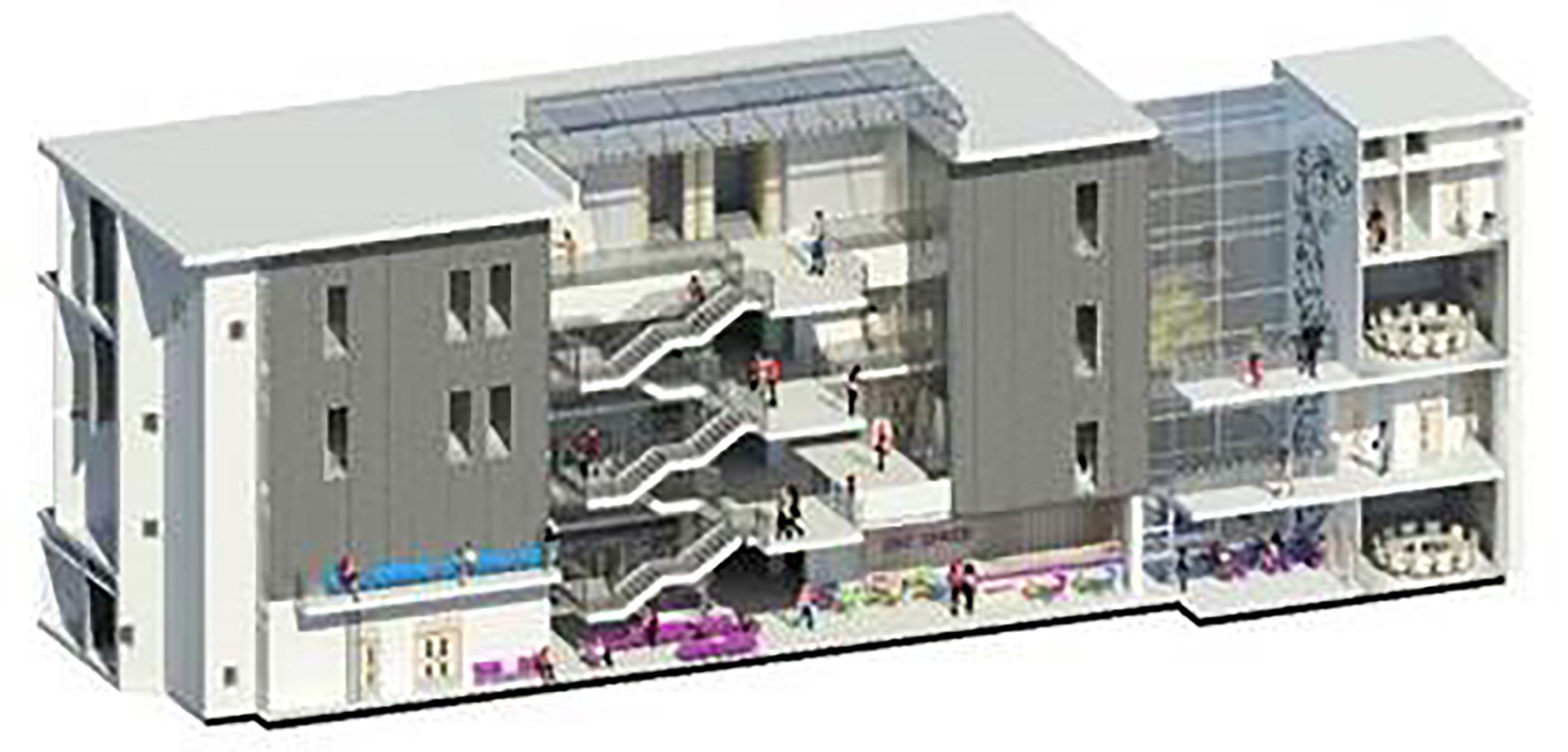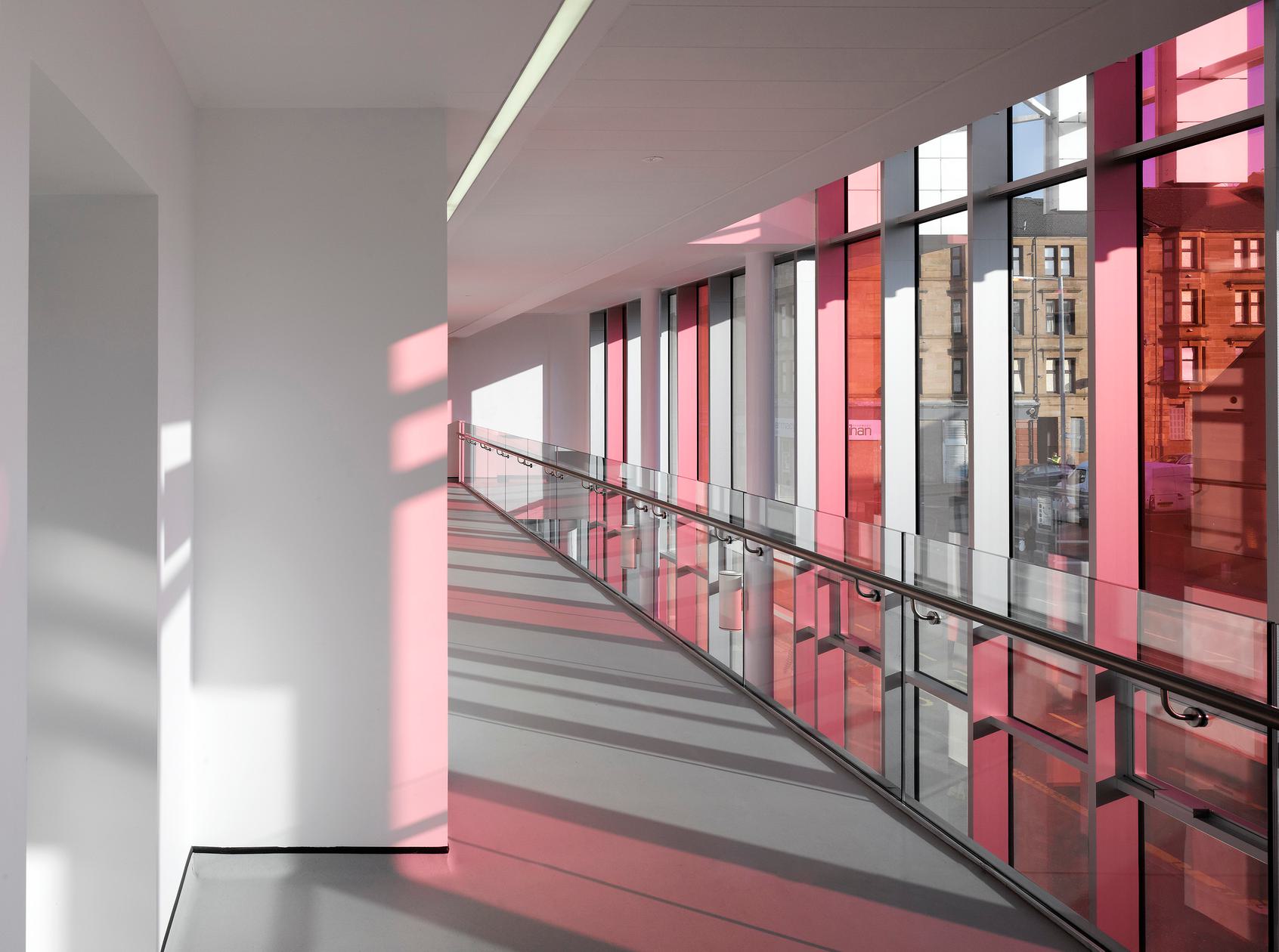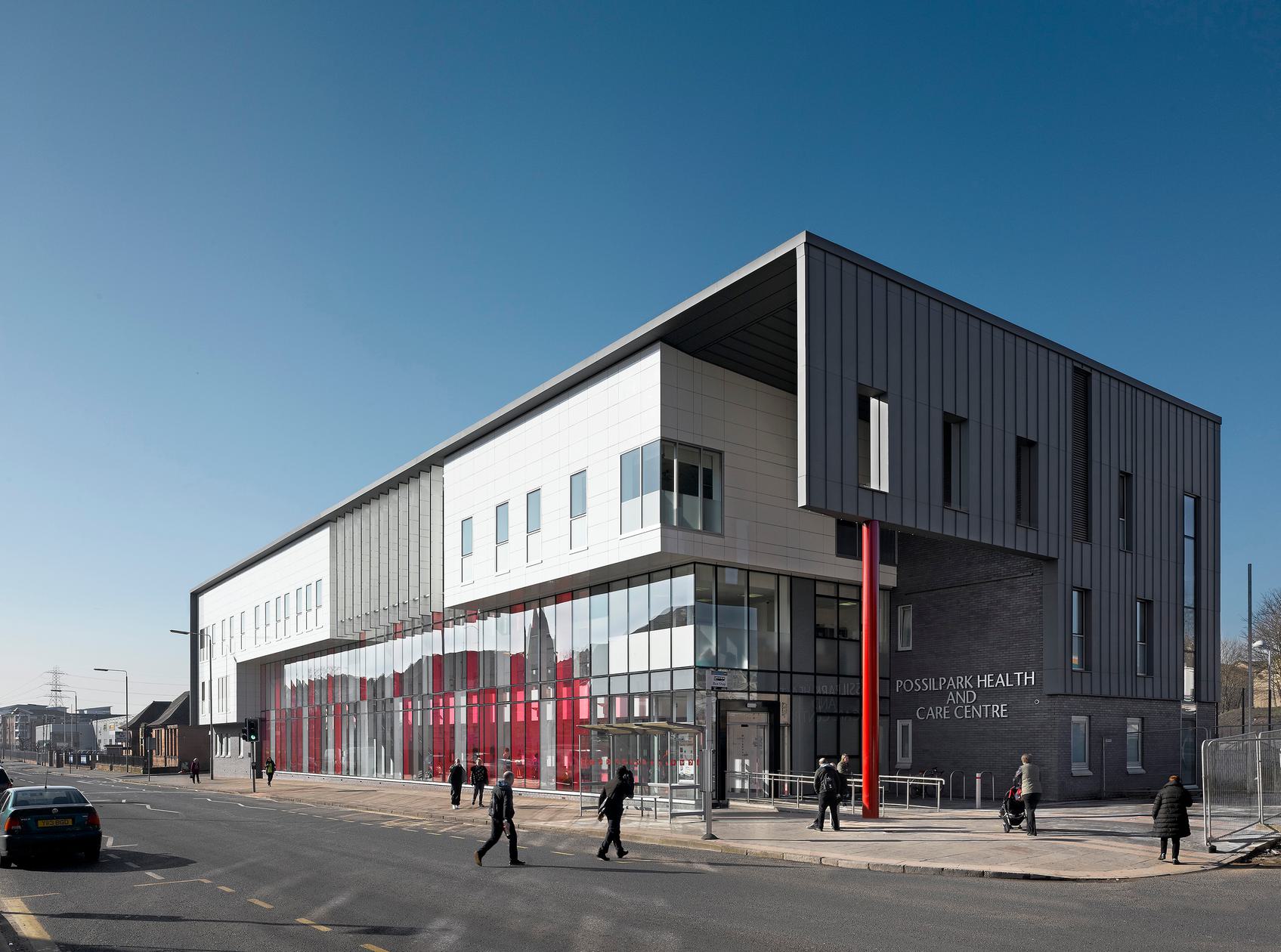 Designed to be viewed as an open and welcoming civic building, this led to the L shaped layout running the length of the building and parallel to Saracen Street. Visually connecting people to the building and bringing health back to the community.

Designed to BREEAM Excellent, the design maximises the use of natural ventilation to create a truly therapeutic environment that is responsive to the needs of patients, staff and visitors in a calm and uplifting space.
Full height ruby red glazing runs the length of the building, showing visitors all the services on offer, enhancing the connection to the community. Nothing is obscured or hidden away, yet it still ensures privacy for people inside the building.

A positive link between the centre and the wider urban realm is established, taking inspiration from nearby buildings to inform the design. The glass cladding and blue brick integrates with nearby buildings,
Project summary
Location
Glasgow, G22 5AP
Client
NHS Greater Glasgow and Clyde Board
Environmental
BREEAM Excellent
Includes
GP services
Addiction services
Child services
Adult mental health
Podiatry
Physiotherapy
Awards
Civic Trust Awards 2015
Shortlisted - Regional Finalist
Team
Meet the team behind the project
Contact
Interested in
learning more?
Learn more about 'Possilpark Health Centre' and other projects by reaching out to one of our team
Get in touch