Royal Shrewsbury Hospital Cancer Care Unit
Shrewsbury, UK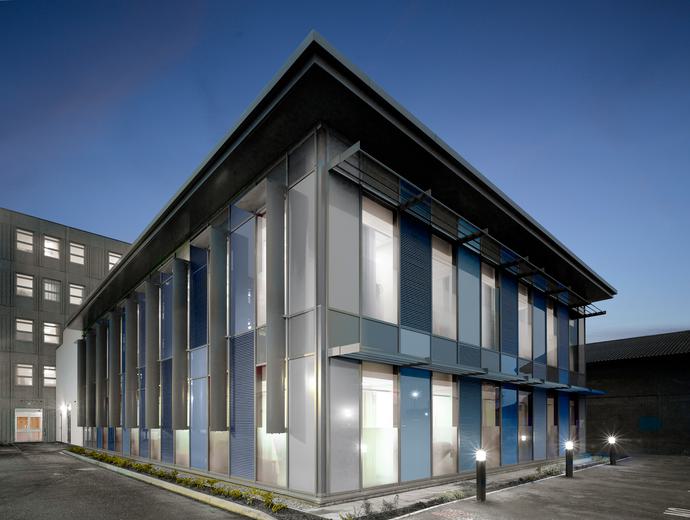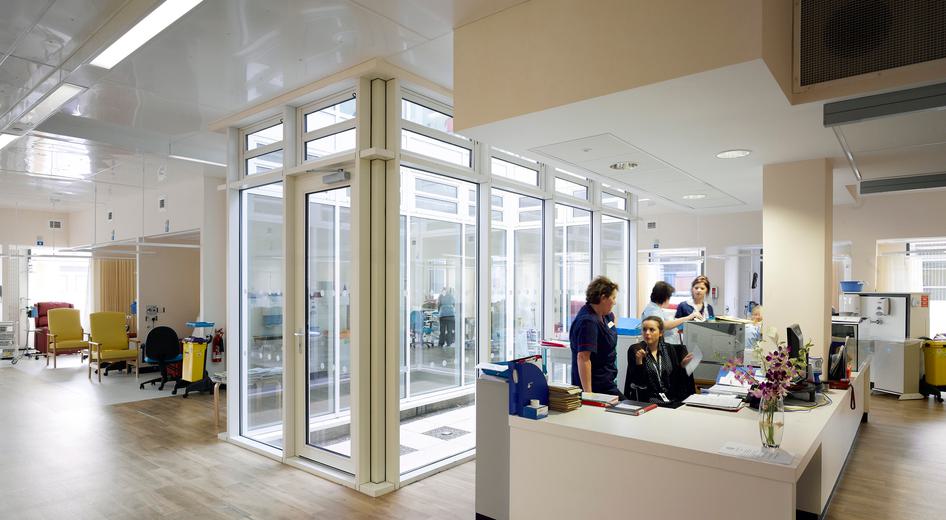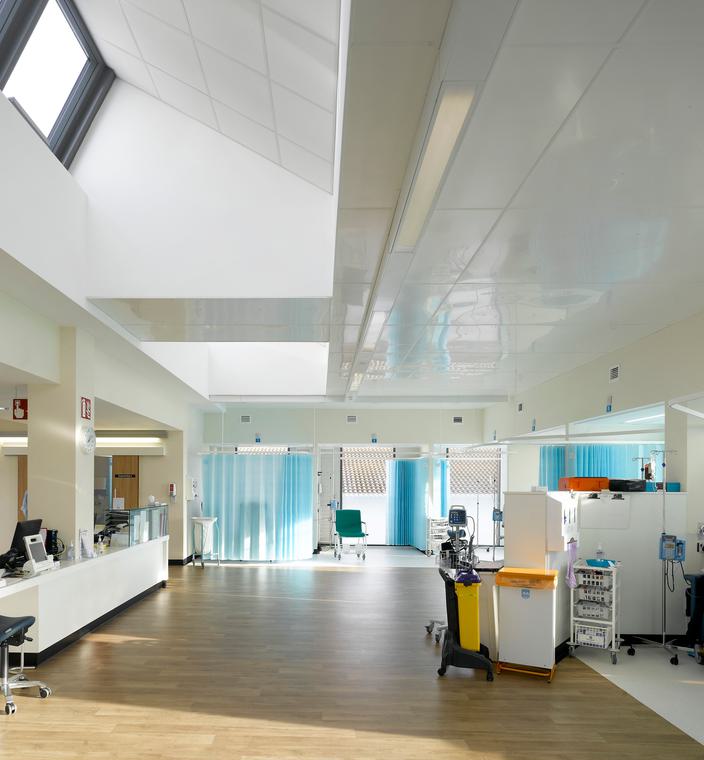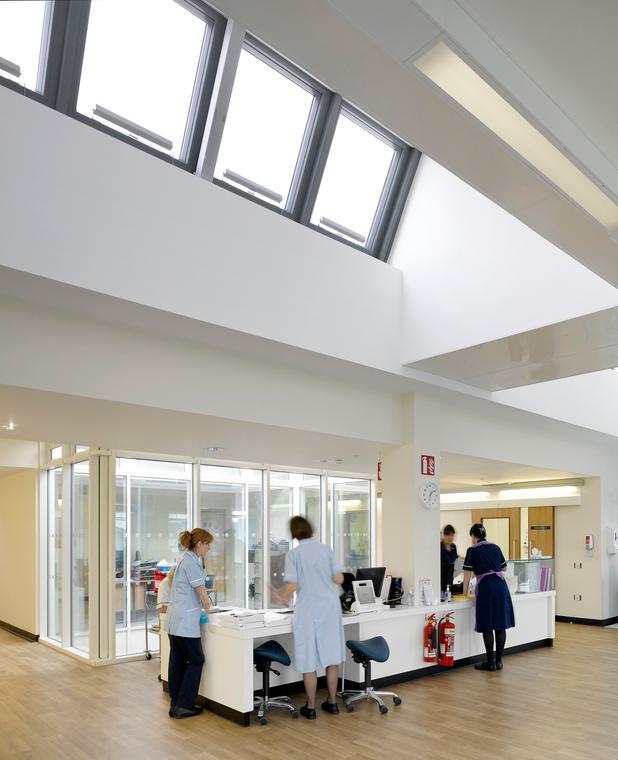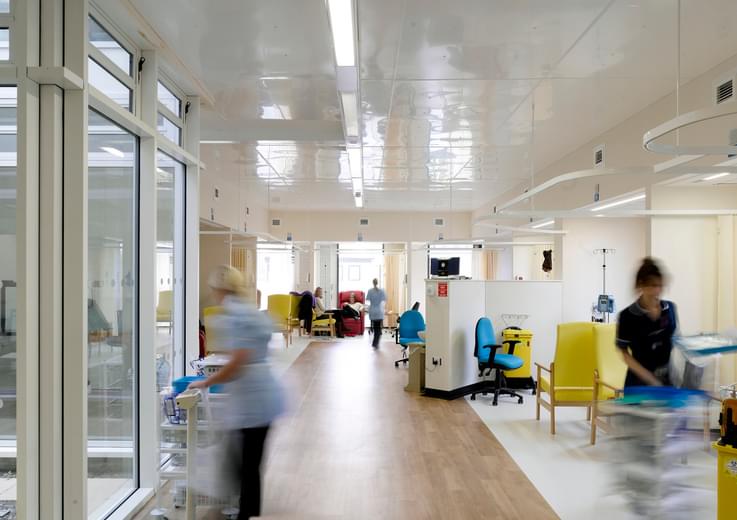 A hospital extension creating a safe and comfortable environment
We have a long history of working with the Shrewsbury and Telford Hospitals Trust and the Cancer Centre at the Royal Shrewsbury Hospital, which forms a significant part of our legacy as an extension to the existing facilities we originally designed in the early 1980s.
A key requirement for the hospital was to deliver treatment suites for Oncology and Haematology in a new, two-storey structure attached to the existing facility.
In order to create a refreshed patient environment and experience, we ensured that the new treatment suites and entrance 'sandwiched' the retained building. This also helped to transform the space and provide a distinct external look and feel.
Through careful collaboration with our client, clinicians and patients, we created an uplifting, encouraging building where comfort is prioritised.
This was achieved through the use of bold colours, positioning corridors alongside courtyards to maximise natural light and using robust and modern materials.
This project created a new entrance at the front of the building and remodelled the outpatients consulting spaces and now forms a key part of the ongoing development at the hospital which will see the next stage in the evolution of the Royal Shrewsbury Site.
Project summary
Location
Shrewsbury, SY3 8XQ
Client
Royal Shrewsbury and Telford NHS Trust
Team
Meet the team behind the project
Contact
Interested in
learning more?
Learn more about 'Royal Shrewsbury Hospital Cancer Care Unit' and other projects by reaching out to one of our team
Get in touch